It is amazing the number of Thai restaurants which emerged in my country; especially in the Northern region where I am currently residing in now.
There is no end to the number of new Thai restaurants in Penang these days, and it seems like everywhere I go, I see a Thai restaurant, no kidding!
My new sister-in-law (I'm still new in the family :) was celebrating her birthday last weekend, and she introduced us to this Thai restaurant near the marketplace in Pulau Tikus, which she claimed serves really good cooking.
She picked the place,
Annathai Kitchen
; it's the privilege of the birthday girl, and I was just excited to get to try a new place for dinner.
I was amazed to find the restaurant which was a humble place, and how I missed seeing this place although I pass by the road almost every other day.
We left the ordering to Sis-in-law who was familiar with their menu; along with the owner/chef's recommendations.
The owner of the restaurant is a really friendly and helpful man who just had this really big smile plastered on his face, all the time.
We didn't have to wait long for our food, or perhaps it was because we were busy chatting with each other and playing with the kids (nieces and nephews)! :D
Tom Yam Kung (MYR 12.00)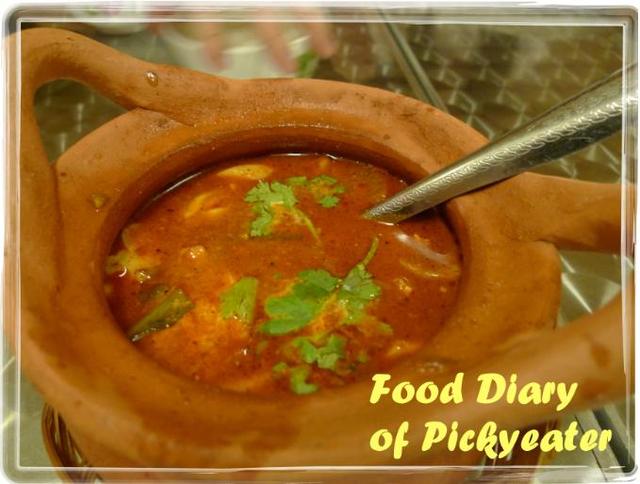 This was really good, I tell you; spicy, sour; it had almost everything you would want in a bowl of good Tom Yam soup!
I enjoyed every spoonful of this flavorful soup and the soup was filled with an abundance of seafood; prawns and squids, and mushrooms!
This is a must-have to complete most Thai meals :)
Gaeng Liang (MYR15.00)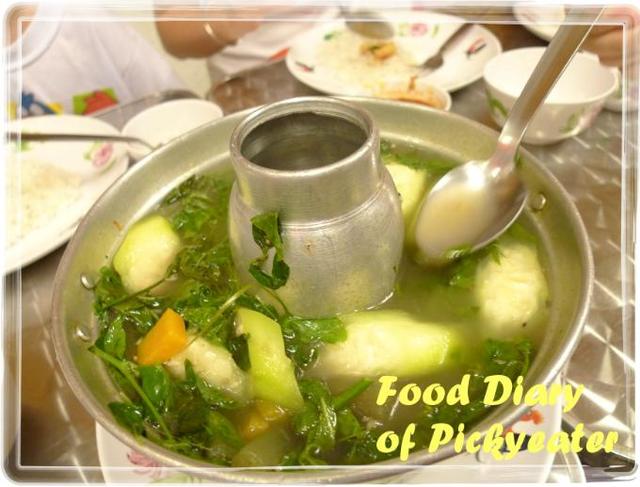 This is a type of Southern Thai dish; which is vegetable curry.
The unique part about this curry is that it is a clear-based soup and I almost mistaken this as the clear soup Tom Yam, but it's actually curry.
The soup tasted heavily of peppers, and smelt of basil leaves, chilies, and fish sauce!
There were lots of vegetables in the soup and it tasted really good:)
Pla Tod Nam Pla (MYR35.00)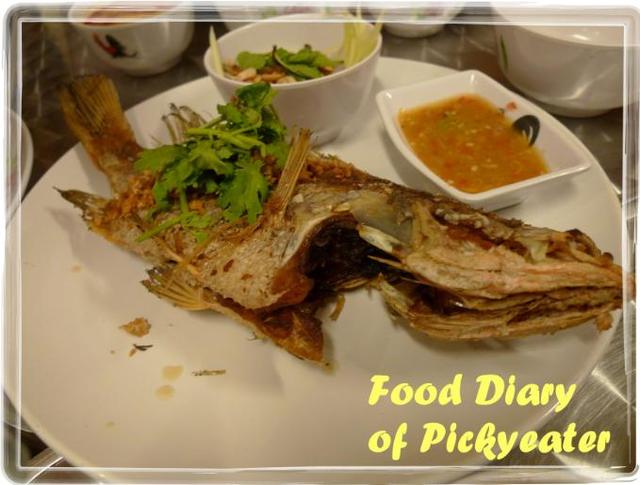 This is deep-fried Seabass fish served with a special sweet Thai sauce :-)
It was good even if you just eat the fish alone; without the sauce but the sauce did enhance the taste of the fish too ;)
Kung Ob Wunsen (MYR19.00)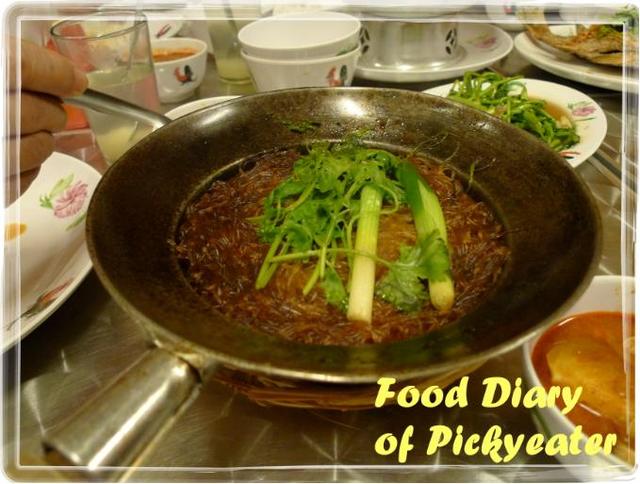 This is prawns with rice vermicelli; or glass noodles. This same dish can also be served with crabs; I have tried both versions before and they taste equally good!:)
This version was tasty too :)
Phad Phak Boong Fi Daeng (MYR10.00)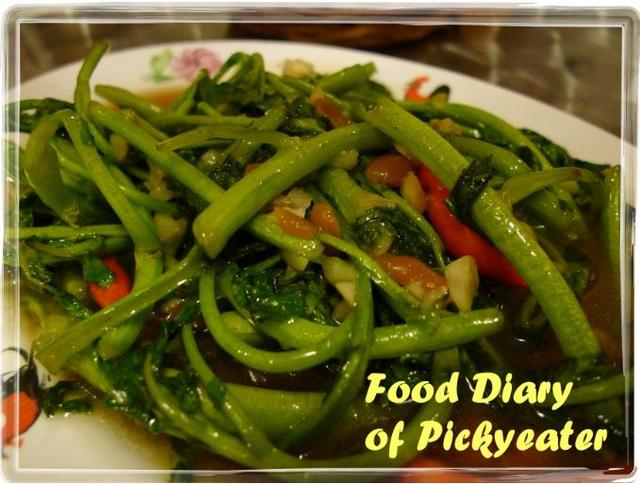 Stir-fried spinach leaves with chili paste and onions, yumz!
We also ordered a vegetable omelette for the kids; Kha Jaew Cha om (MYR8.00), which I forgot to snap a photo of.
Another dish we ordered at the last minute because it was one of their specialties as well.
Hor Mok (MYR 2.50 per piece)
This is the Thai version of our local Otak Otak; which is pretty much curry fish custard.
This version is rather unique as it tastes really fragrant, and they steamed the curry fish custard individually to preserve the tastes and flavors of each of them.
The food here really tastes of home; and even the environment is made to simulate that of home.
I am definitely coming back for more :)