When there are times for friends, there are also times for family.
This is a long forgotten post that I have just found from my pile of photos; and dates back all the way to the last two months when we have a small dinner party, with prayers and blessings.
It was a dinner with our parish priest, and we are pleased to be able to host him at our humble home.
It was a simple meal really, and we just prepared a few things which we ran around buying from shops :)
Kuih Talam
, a popular Malaysian kueh, made of saturated coconut milk layering the top of the sweet pandan layer below, before being steamed.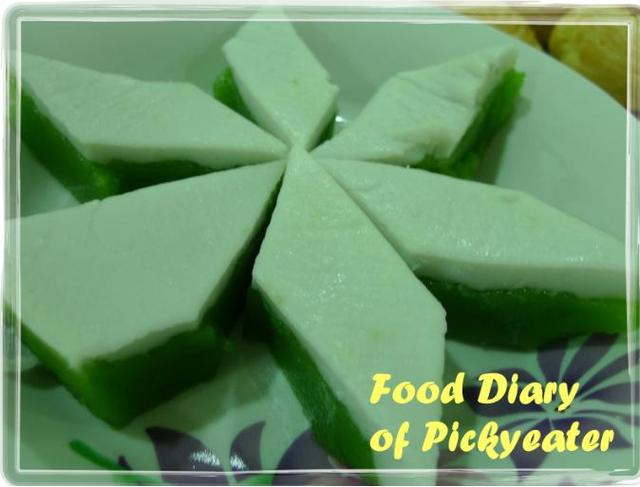 We got this from a famous Nyonya kueh stall; sold by an old uncle. These are so good that it usually gets sold out within an hour into the start of his business in the afternoon!
Mini cream puffs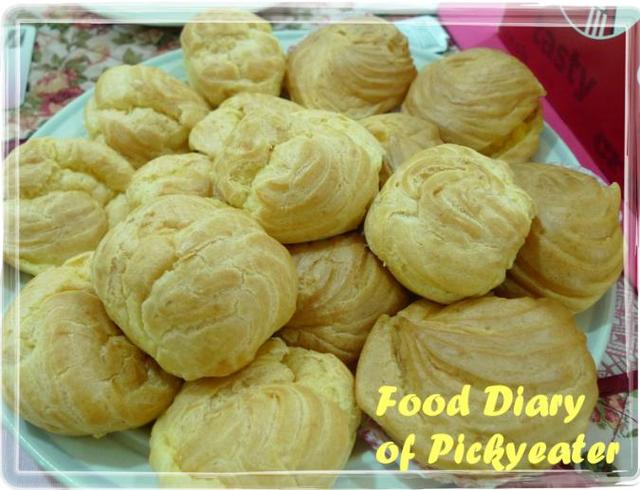 There are two types of puffs here; one with sweet corn filling, and the other with the usual cream custard.
Both are equally good.
Colorful mini
Sri Ayu cakes
(These are my favorites!)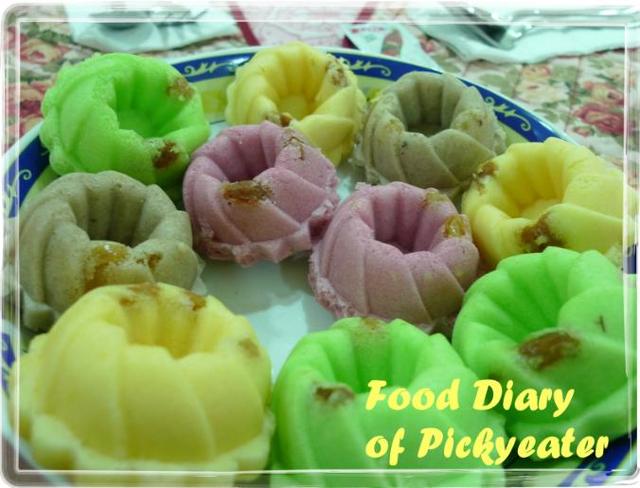 Slices of freshly cut
naval oranges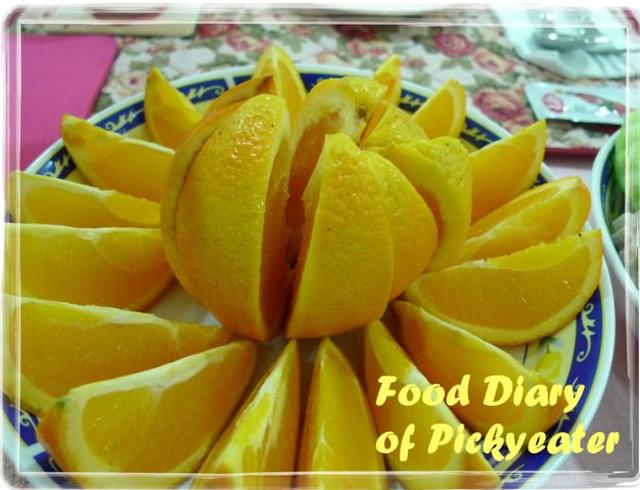 The next one is a specialty; and probably the only thing that I know how to make; with a different twist.
Introducing to you...
Christy's Special Fruit Salad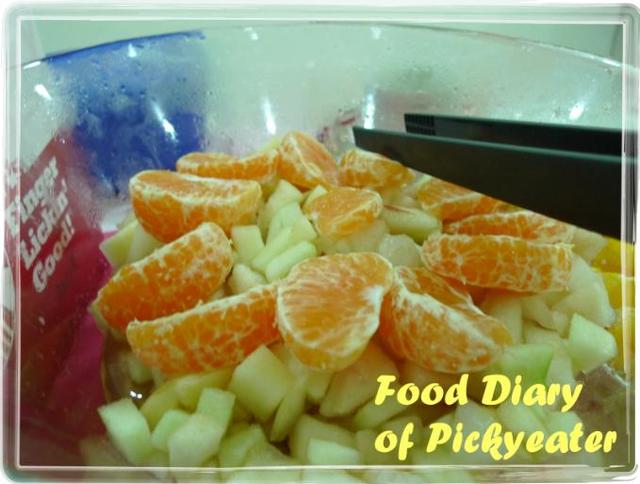 This requires any number of fruits you like or favor; and you can dice or cube, whichever you like :)
However, do take note of the number of people you are serving, as sometimes, you tend to go overboard with the fruits (if you are fruits lover like me :).
There is also a special recipe for my sweet sourish dressing, and everyone loved it!:)
I forgot to take photos of a Kerabu Meehoon and also the Kentucky Fried Chicken which we bought; as seriously, you don't think we survived dinner with only the above cakes and fruits, right? :D
Our table Full of food!:)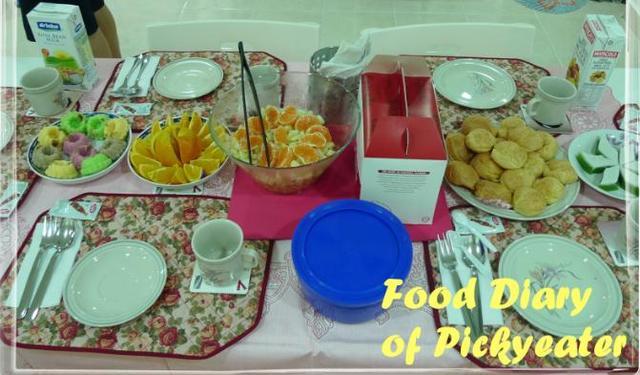 I do love dinner parties, as it's fun, but the pre and post party; the preparations and the washing/cleaning up...not so lovable for me :p