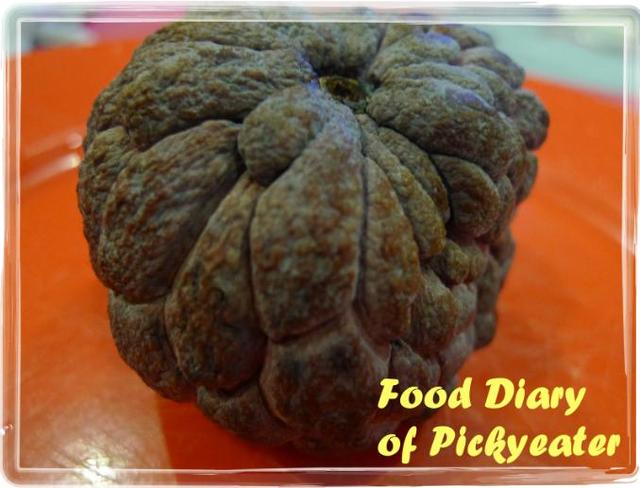 This may not be my first post on this unique fruit; but I simply cannot resist posting on it again as I enjoyed the taste of this fruit from our homegrown tree at home.
My parents enjoyed gardening; and I think it was passed down from my paternal grandmother who loved to grow vegetables, fruits and flowers.
However, the biggest limitation was the scarcity of land in the urban areas.
This
custard apple
tree outside my house had been there for a while now, and usually even the birds are interested in the fruit as soon as they are ripe.
If we are not watchful enough, the birds would enjoy the harvest after our hard work.
Mummy and Daddy would wrap the fruits when they are almost ripe; or just pluck it from the tree to avoid insects or birds' attacks! :p
As I stay away from home, I will only get to enjoy this fruit once in a while and thankfully, I am always the one who gets the privilege to enjoy the fruit whenever I am home ;)
I LOVE this locally grown fruit; it's probably one of the local fruits that I like!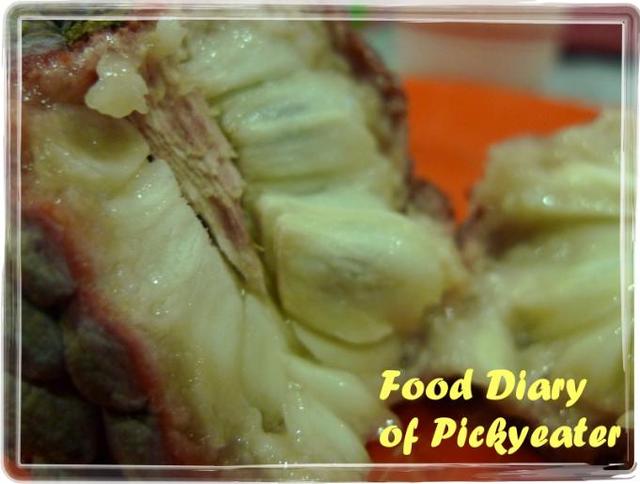 The fruit is sweet and custard-like in taste; but beware of the endless number of seeds in this fruit!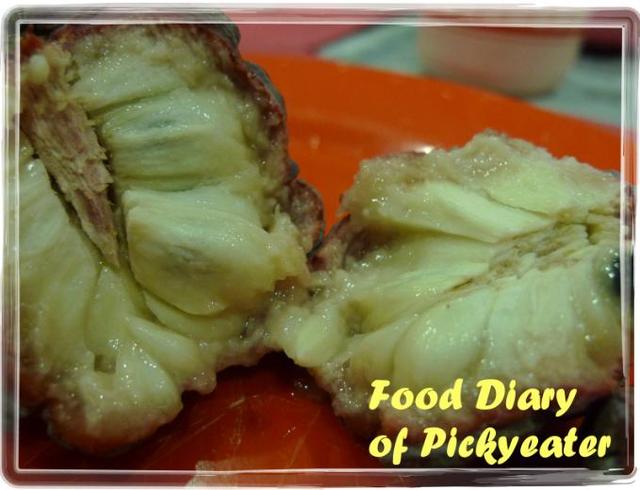 It is the nature of the amount of seeds which turn most eager foodies away from this fruit, but I still enjoyed it so much.
Do you have this at home? :)