I have never really had an actual picnic before; maybe it's because of the hot and humid weather we have here, or the discomfort of having my meals on the floor, I don't really know, although I have always thought of it as fun.
Guess I've just never really gotten around to doing it :P
Anyway, last month while I was on the prequel of my honeymoon (we are doing a short vacation first followed by another one somewhere else), we had a picnic lunch arranged for us!
You can read all about my honeymoon in
my travel blog
.
I have posted about the lovely afternoon we spent and the picnic we had
here
In the post, the photos were of the beach and there was just an overview of the picnic.
Well, that's what this blog is for; the photos of the FOOD :)
I am going to share the photos of my picnic lunch here; which I tell you, was quite a feast, for only two people.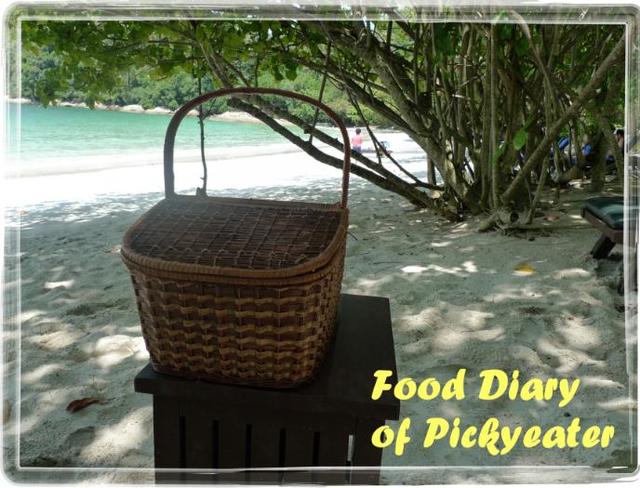 The thoughtful staff at the resort packed the food which I have selected from a checklist the day of my arrival, into plastic tupperwares and then put them into an actual basket!
(Ooooh, I am shouting with glee when I saw the basket!)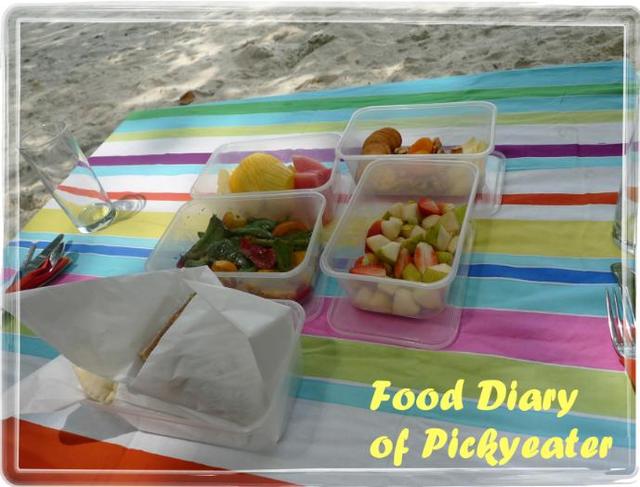 After setting the table and laying the food, the server even poured our drink
(Honey Lemongrass drink)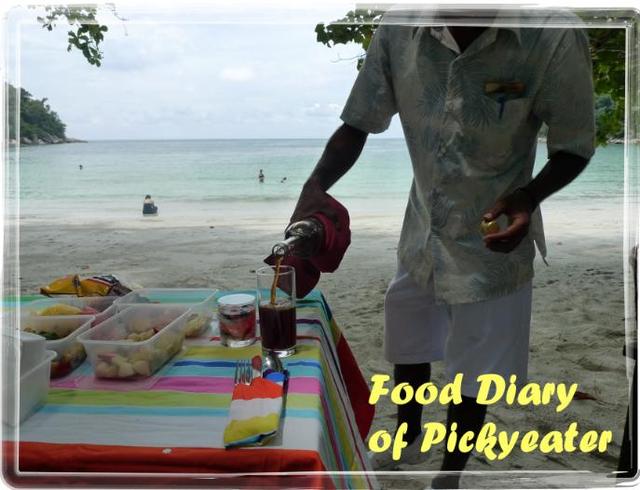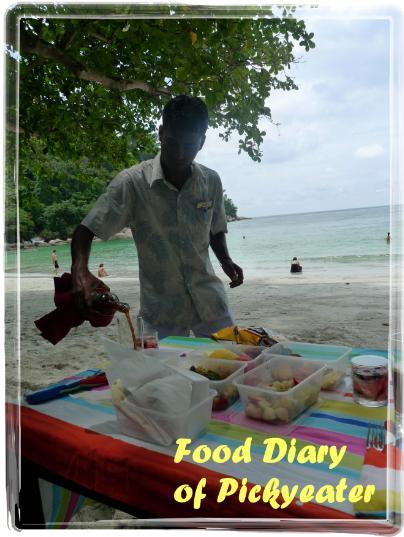 Sandwiches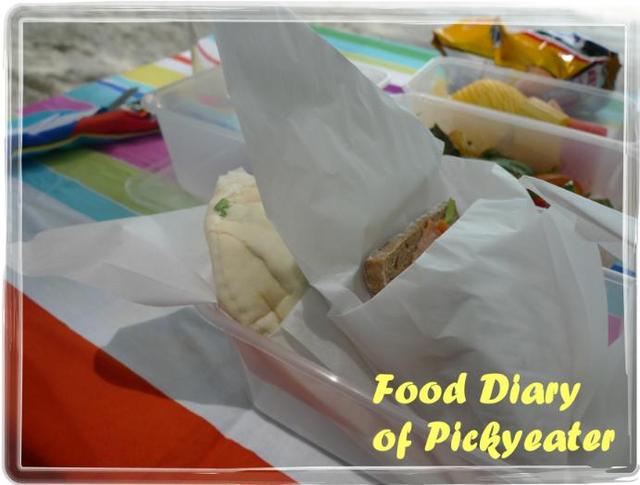 Choice 1:
Pita bread with fresh seafood
Choice 2:
Smoked salmon with ciabatta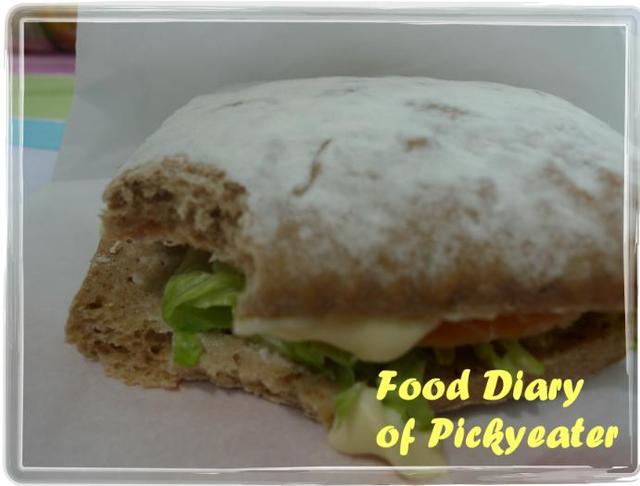 The salmon was just so tender and well-smoked, and is one of the best I have tasted so far;)
Stir-fried capsicums and bell peppers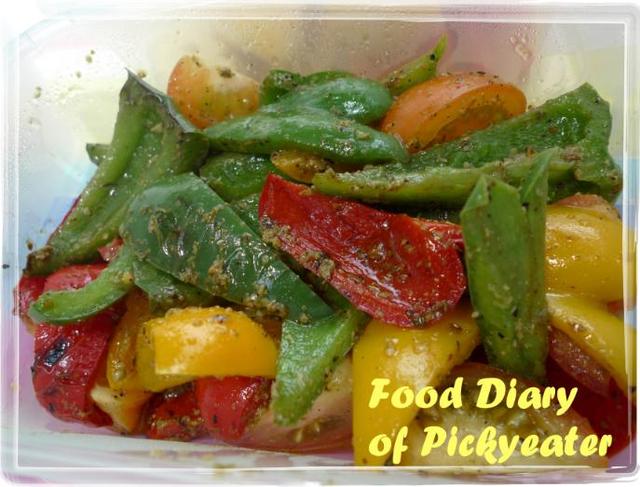 Can't believe how this simple dish tastes so delicious!
Thai Fish Cakes
, these are goood!:D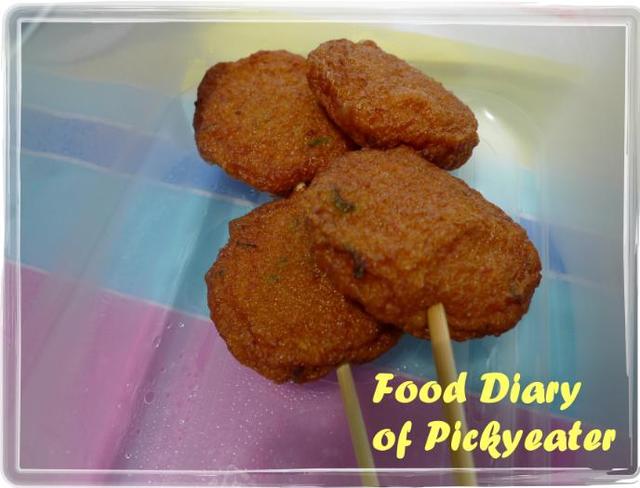 Cream crackers, cheese, walnuts, dried apricots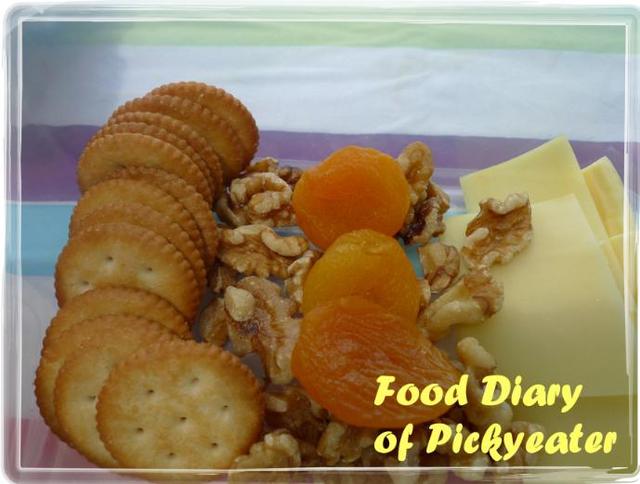 Freshly cut fruits; I picked
packham pears and strawberries
, my favorites!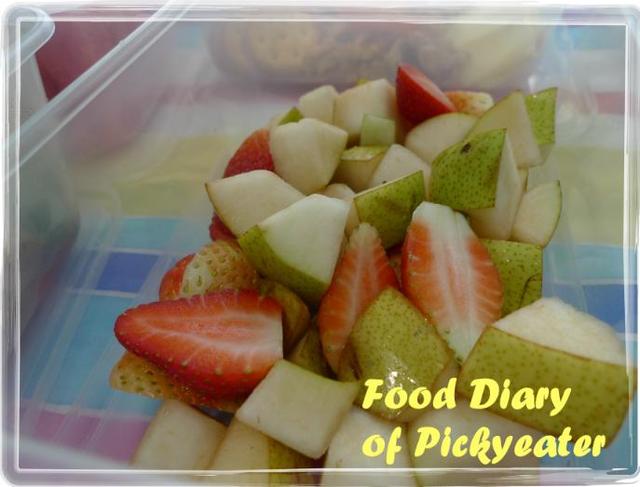 and
a selection of tropical fruits
(pineapple, mango, watermelon)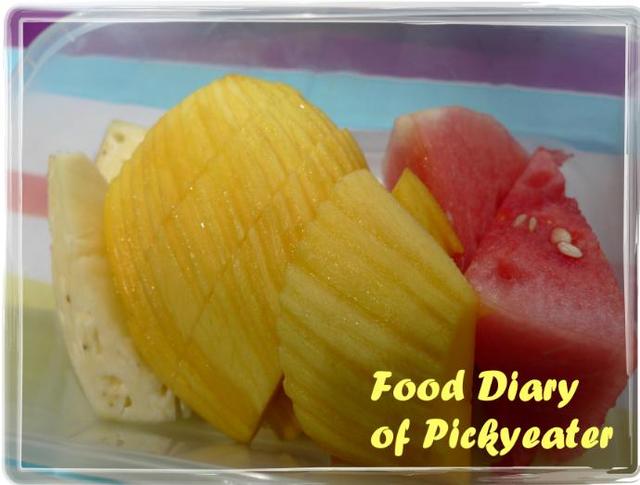 Mixed Berries Jelly
- the most awesome one that I have ever had in my life!:)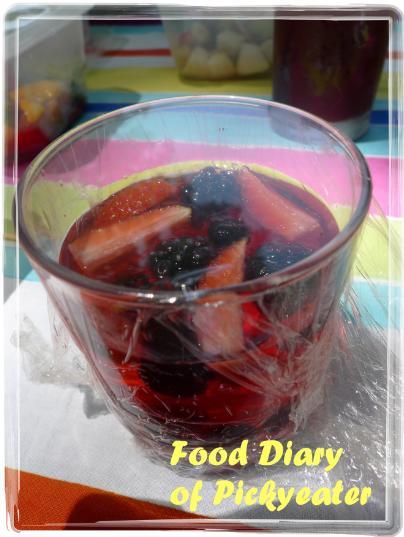 Nacho chips
for keeps!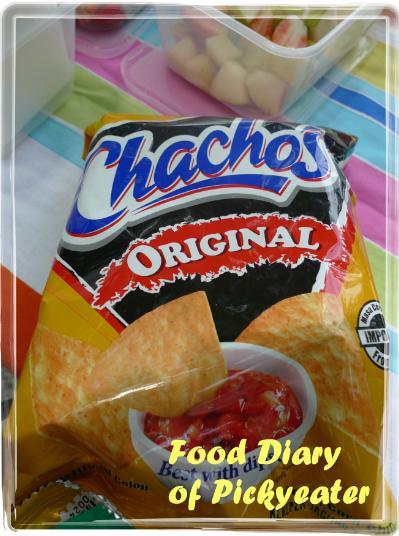 There were just so much food, that we could not possibly finish everything on the spot.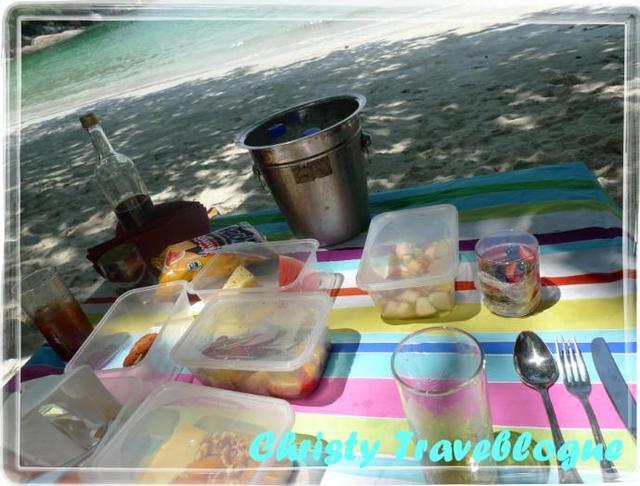 Thankfully, there are the plastic tupper wares which we can just bring back to our room to snack on.
With all my praises for almost everything, do you still need to ask whether the food was good?
I don't think I need to be skeptical about picnic anymore, if the food were this good, and oh, the surrounding environment on this beautiful beach just makes me miss the place so much.
(I am already singing the vacation song as I am writing this post!)