The weather had suddenly turned cloudy during the weekend, after a whole week of sun last week, and I was expecting yet another lazy weekend. (That's what we usually do these days after our wedding, as we just feel tired to be doing anything except relaxing with nothing to do).
Anyway, our weekend was not entirely uneventful, as we made plans to catch up with some good friends over food.
Hubby suggested to have buffet for lunch; as it has been ages since the last time we had buffet dine-in meals (apart from hotel stays, that is)
It seemed that he had spotted the promotion buffet set lunch while passing this mansion which was converted into a spa and restaurant (we had tried their fine dining a few years ago).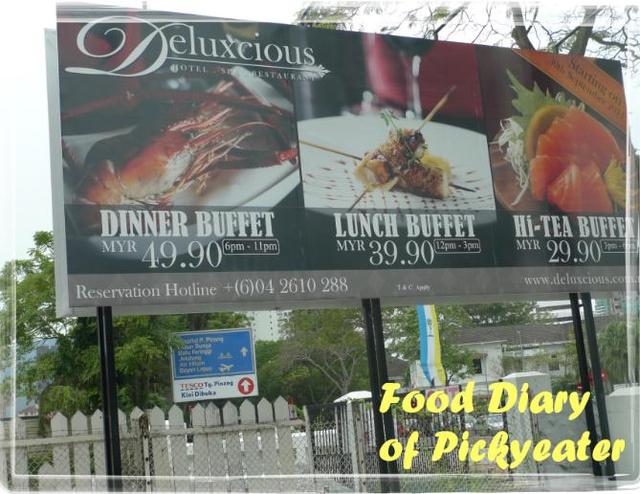 Deluxcious Spa and Cuisine
had since expanded their business and they now have two mansions on their premises; which they included a hotel in their line of business.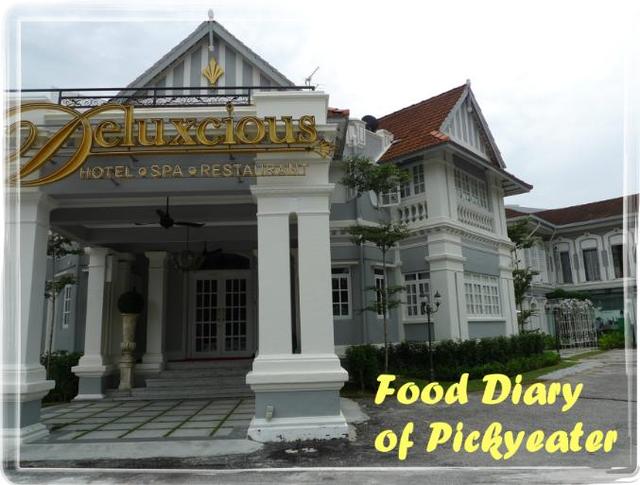 They have done a little renovation to give the place a fresh new look, and I must say it looked quite cosy as a boutique hotel, spa and a restaurant, along with a bistro/pub at night.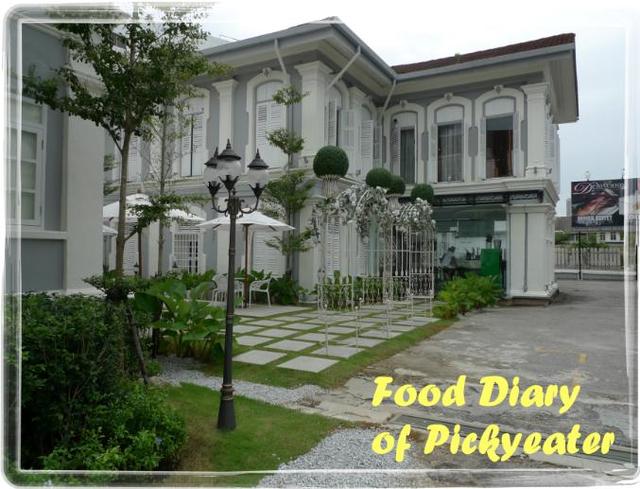 The restaurant and spa is located in the other building; as the hotel occupies the main building facing the main road.
The interior design are that of contemporary elegance, and the ambience is conducive, not to mention romantic for dining.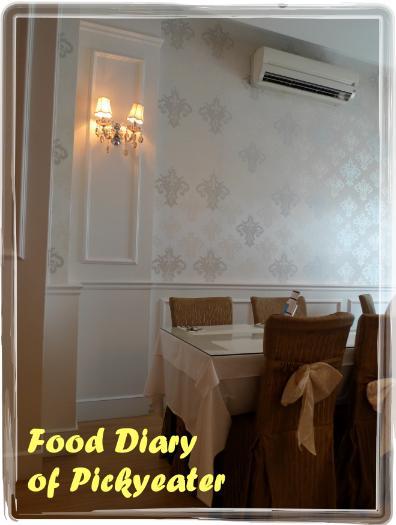 I love the little touches; such as the chandeliers and chair covers with sashes which they put around the restaurant.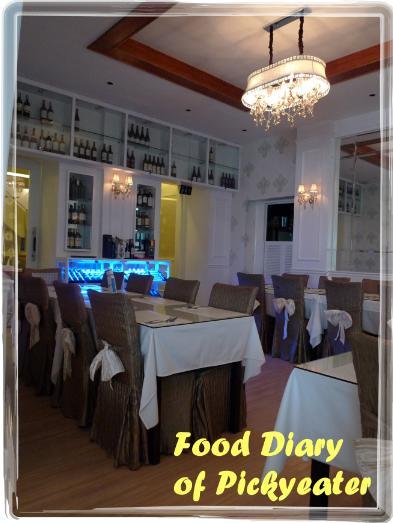 We were quickly seated by the servers, and there were already a few early diners there.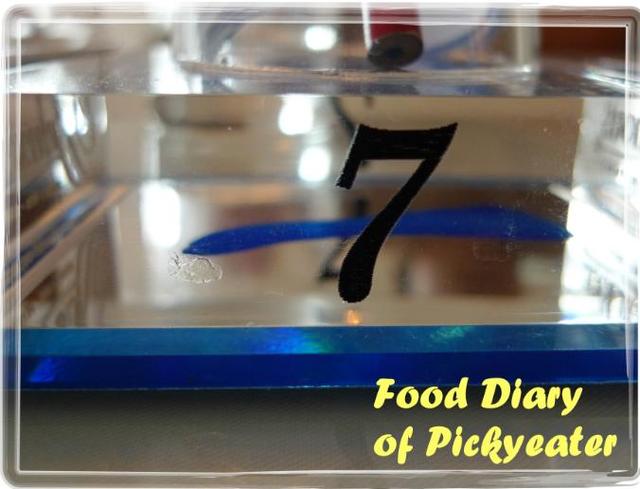 The buffet lunch works this way; it is like a
semi-buffet
where we can help ourselves to the appetizers and desserts served in the allocated section while the
mains are to be ordered from the menu
.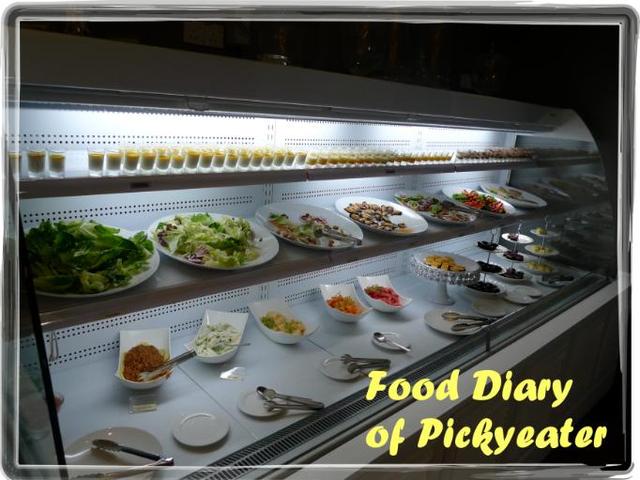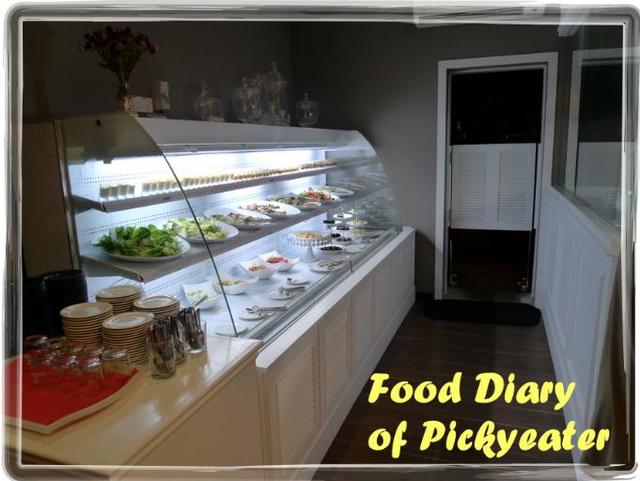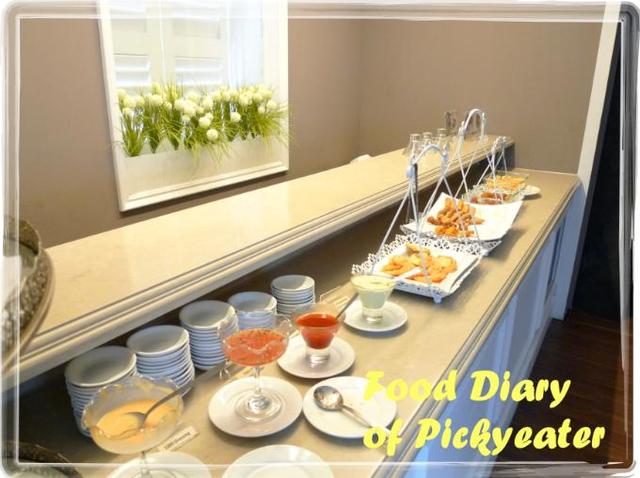 We can order as many main courses we want (selected ones); provided that we can finish them.
The restaurant makes it clear that there should be no wastage of food (Amen!)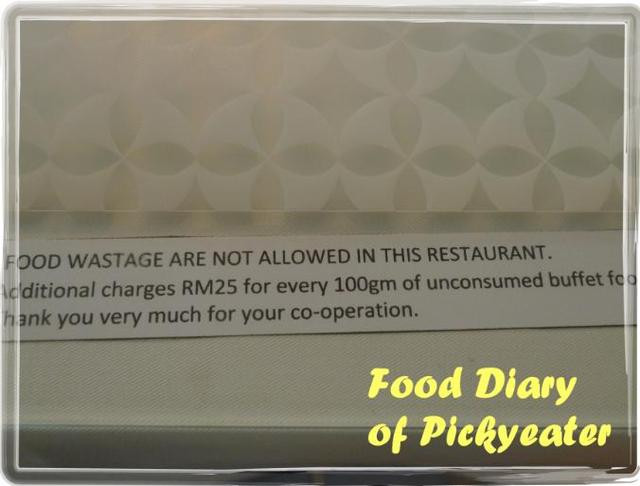 We were encouraged to order most (if not all) of the mains by the waiter attending to us, as he told us that the portions are small and manageable.
A peek into the
Appetizers and Desserts
section; which serves a selected variety of salads, finger bites and cold cuts.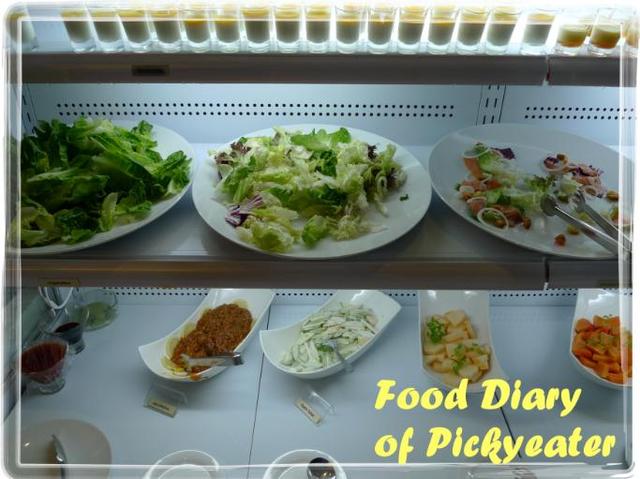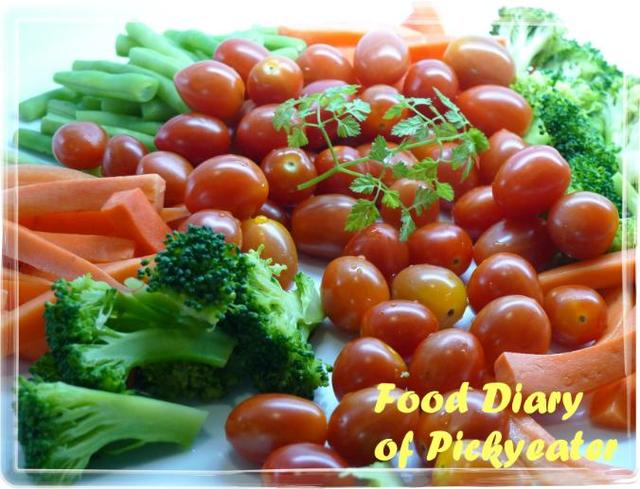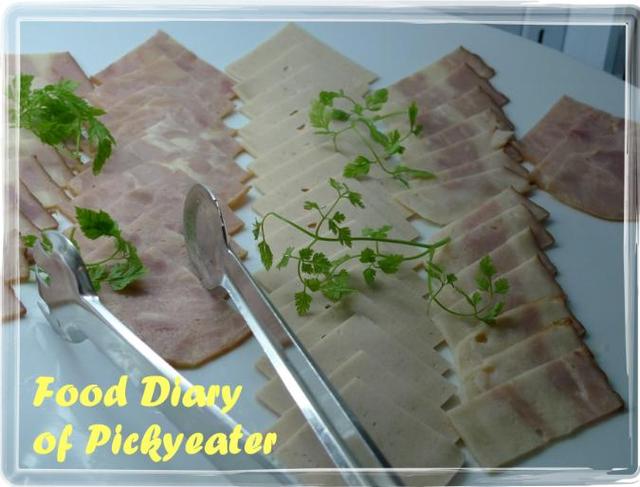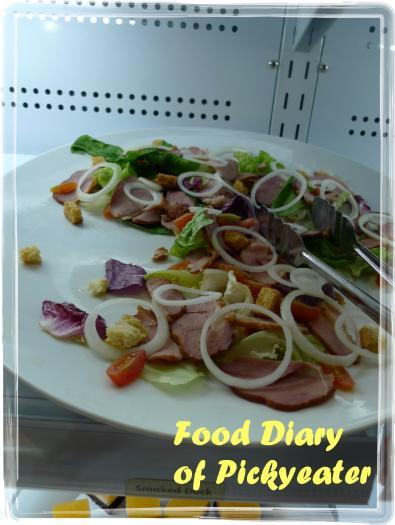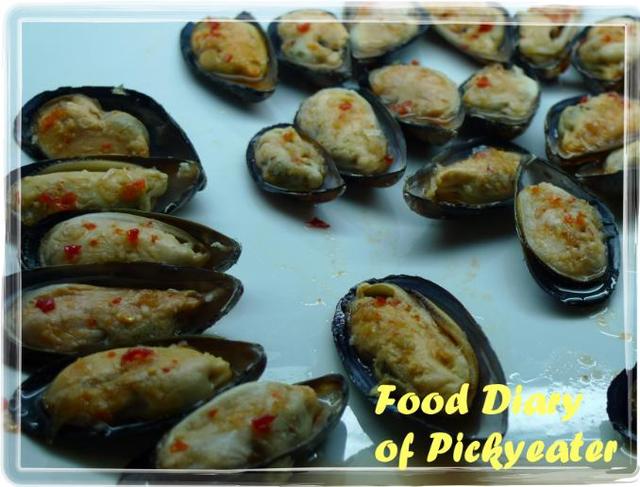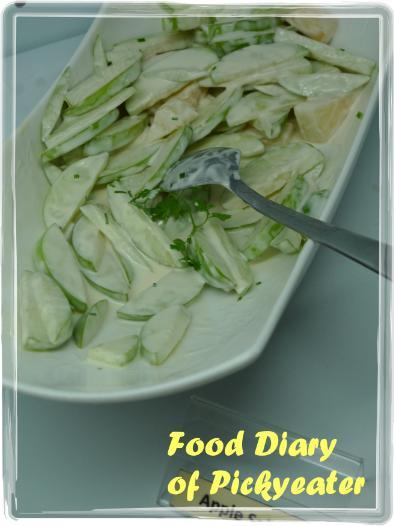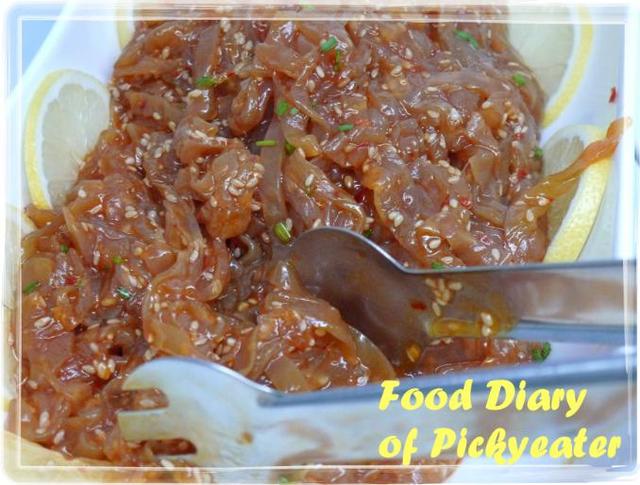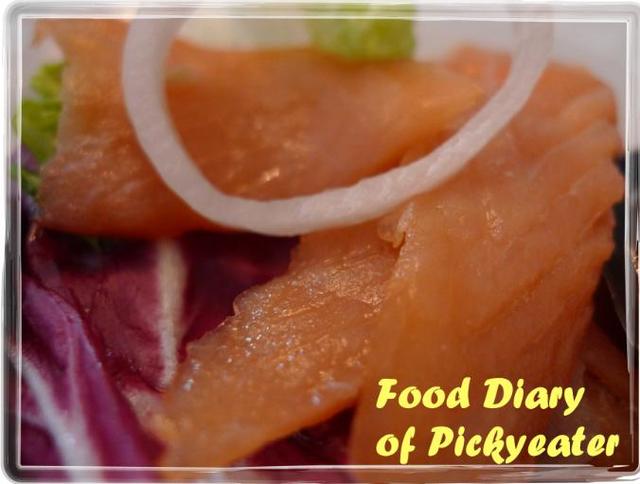 Fried finger food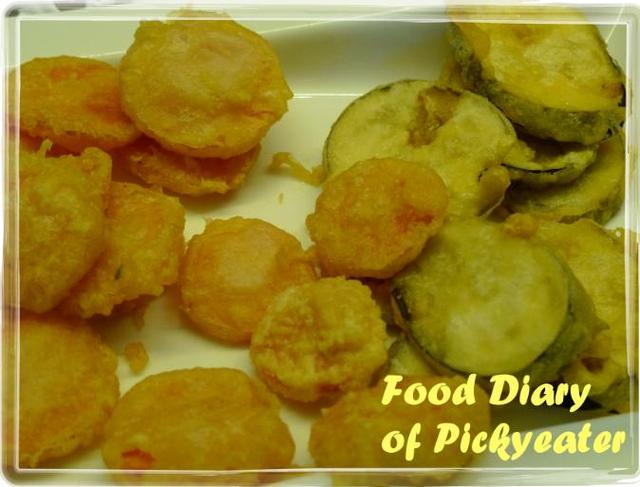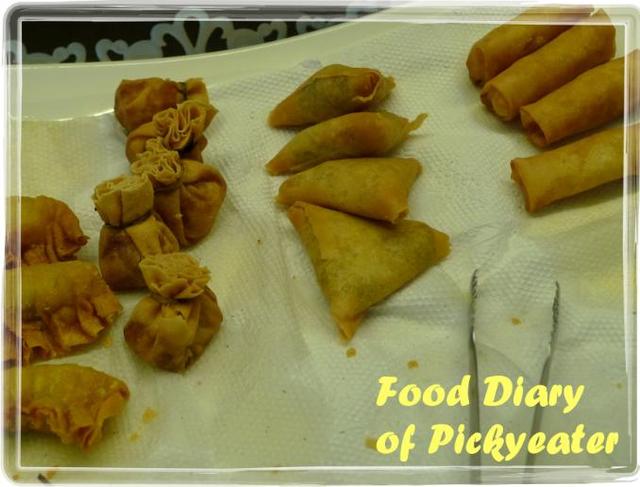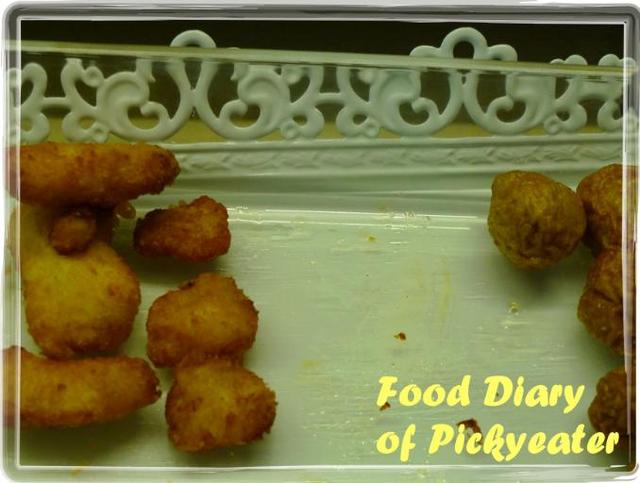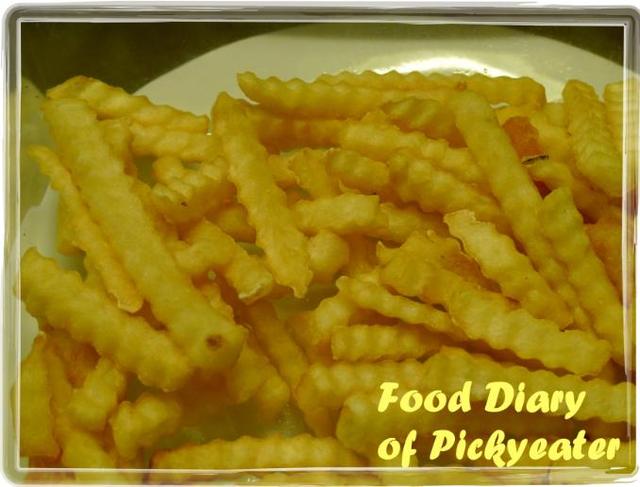 The
soup of day
was a simple borscht soup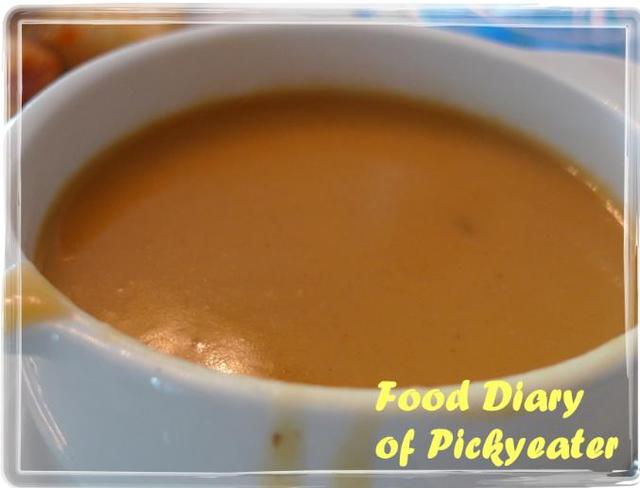 Appetizing?
To be continued to Part 2; where the main courses come in...