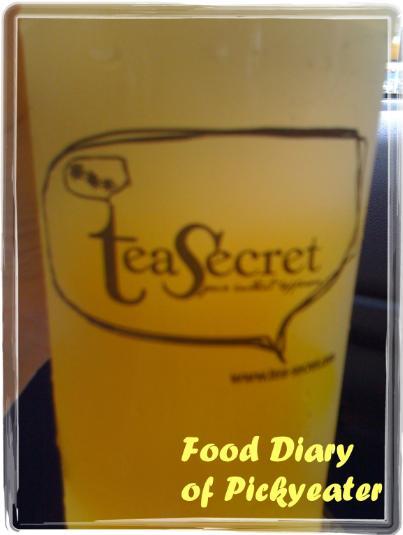 A fortnight ago, I was at the shopping mall and as I passed this small drinks counter bar;
Tea Secret
, I saw a long queue leading towards the bar.
I was fascinated by the queue, but as I had other agenda on my mind, I just let it slide.
When I was leaving the mall, the line seemed to have doubled and again, I ignored it as I was just rushing to go home.
Anyway, the next day was a Saturday, and I dropped by the same mall with my hubby to get some stuffs and I was telling him about the drinks counter which I pointed out to him.
There were flowers surrounding the counter this round, and each of it had a card congratulating the grand opening of the drinks counter.
Hubby decided that he must try a drink from this new counter; and so, we bought my favorite
Aiyu Jelly with Lemon
drink.
This is the Large-sized drink;
MYR6.90
It was a little too sweet, despite the supposedly sour taste of lemon.
Oh ya, and I found out the real reason behind the long queue; it was their grand opening the day before, and all drinks were going at MYR1.00 each!!!
Darn, now I know why everyone is waiting so patiently in line.
That's what my mum used to tell me, if there's a queue in any restaurant or anywhere in Penang, it's either something good, or cheap.
I just missed out on the latter, maybe I should learn to just join in the queue? :-P