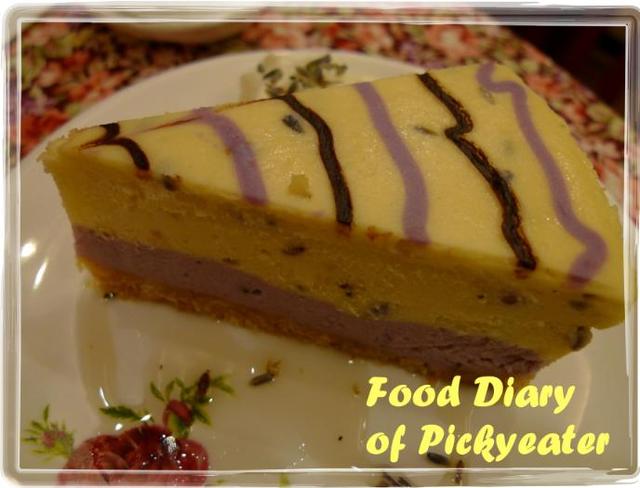 I have to share on this interesting cake which we ordered on our Saturday tea session; which I enjoyed with a close girl friend during our catching up session at Winter Warmers Tea house in Queensbay Mall.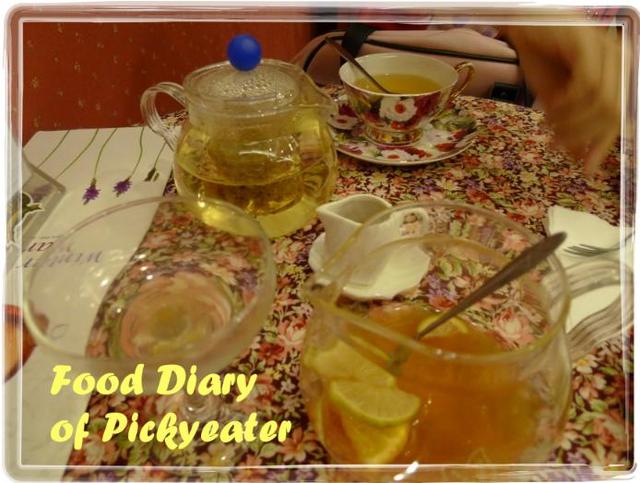 (Our chamomile tea set, and the Mixed Fruit tea)
I love this tea house; and it's a lovely thing that they have branches all over Malaysia.
Their English cottage inspired interior design just makes this place so cosy and comfortable; and is always the top on my list whenever it comes to girly catching up sessions. (Okay, maybe not only confined for girls :)
I love places like these, and even my friends say that it is just my style!:)
(I secretly dream of designing my own place like this too!)
I love the fact that Winter Warmers use these dainty tea sets imported from England to serve their tea; all the brownie points for liking them :)
Back to the highlight of the post; the Lavender Cheese Cake which is reputed to be one of their specialty cake.
There are three layers in the cake; with the top layer being the cheese, and the second layer is the lavender mousse while the bottom layer is a caramelized and sweetened hard crust of cake.
The unique part is the strong scent of the lavender taste in the cake; it's like the cake was immersed in lavender or something like that.
I was overwhelmed by the strong taste of lavender when I took the first bite, which just came rushing to my taste buds a few seconds after taking the bite.
Turn the plate around, and voila!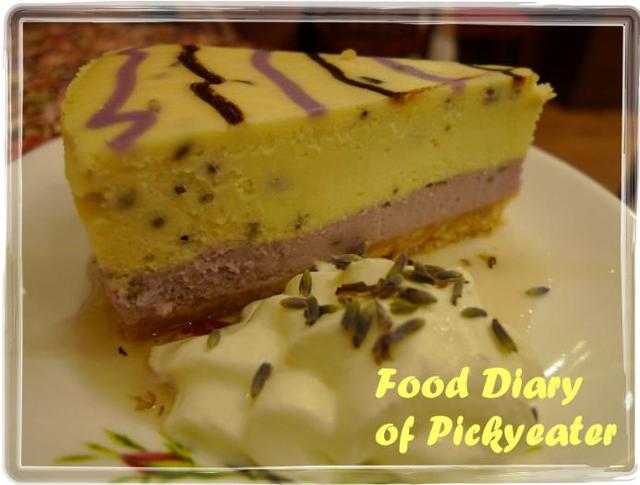 The whipped cream was served with the cake, and on top of the cream sits the little lavender buds!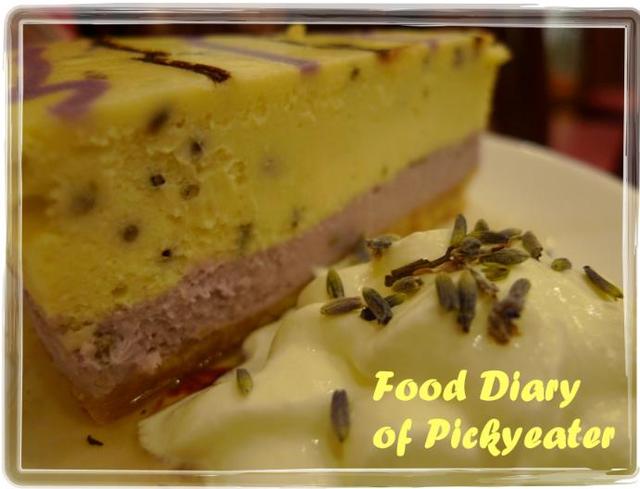 This is such a lovely cake that the first taste still lingers in my mind...
Besides, I just couldn't get enough photos of this pretty little cake! Pardon the many many photos of this single cake...