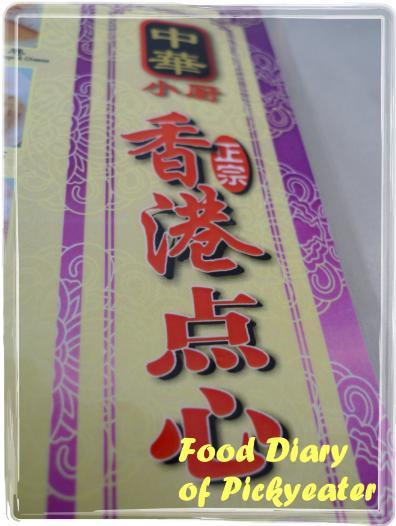 On Sunday morning, we met up with hubby's best friends over breakfast; which usually means dim sum.
We went over to
Zhong Hua restaurant
; which is located on the first floor of Midlands Shopping Complex at about 8.30a.m, but to our disappointment, it was closed!
We were perplexed as to how a restaurant which offers dim sum could be still closed for business at that hour! We know it's definitely open on that day, but business hours only start at about 9.00a.m.
I just find it interesting how dim sum restaurants open at these hours, especially on Sundays in Penang, when in KL, they would probably be losing out to other competitors!
Anyway, we saw one of their staff opening the doors but she just closed it right behind her, despite seeing the number of eager customers waiting outside the restaurant!
Some of the customers were also surprised by her unwelcoming attitude.
It was only five minutes later that the restaurant decided to open their doors for business.
Honestly, if it were up to me, I would have left the restaurant :-P
Anyway, the food and environment here is what attracts most dim sum lovers here. (By the way, they serve lunch and dinner too)
Some of their dim sum items are discounted at 50%, which makes it really worth the price as it ranges the same as other dim sum restaurants, after discount.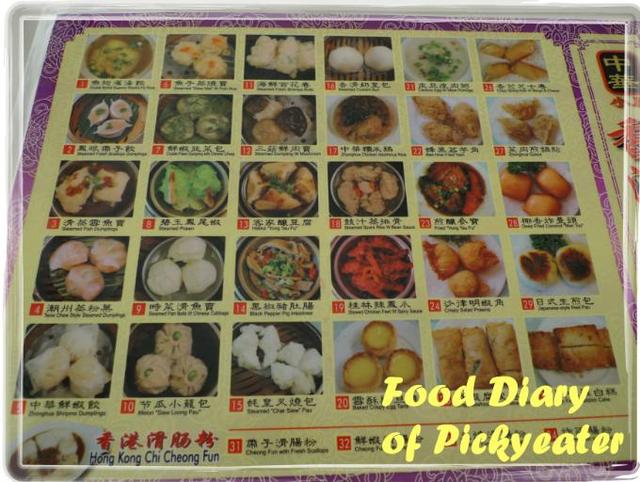 We ordered a lot of dim sum that morning, for the six of us :)
Appetizers were served while we ordered our food;
Pickled cucumbers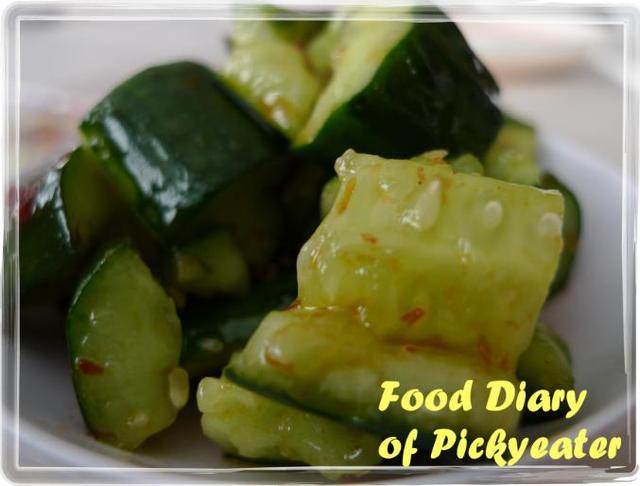 Our dim sum:
Steamed prawns atop fish paste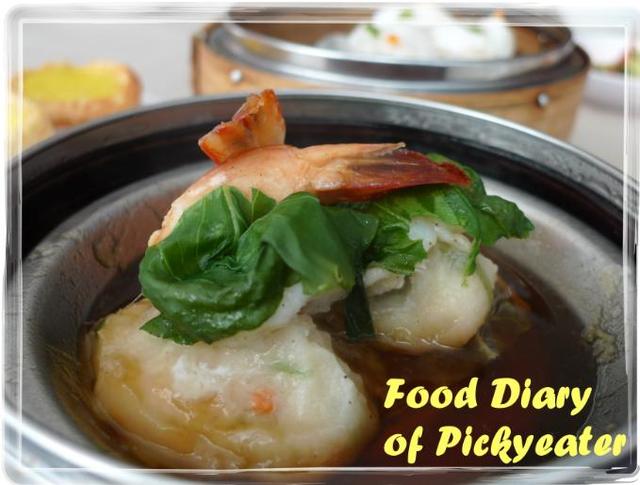 I love the smooth texture of the fish paste, but the prawns were a little dry.
Egg Tarts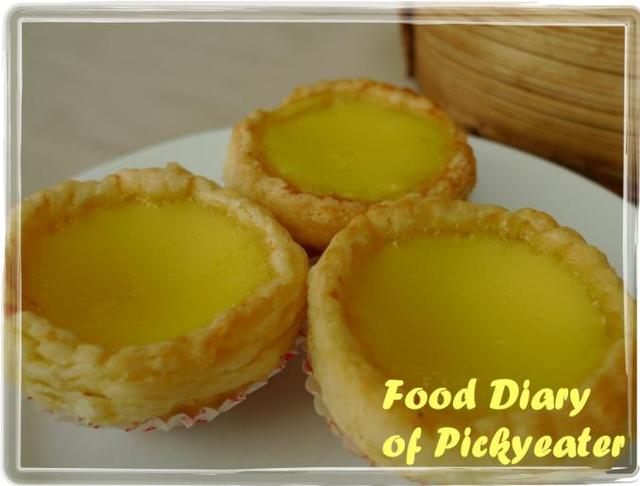 Scallop prawn dumplings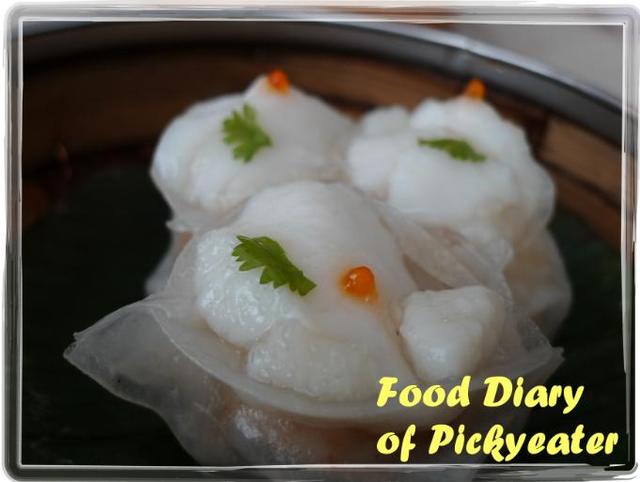 Lor Mai Kai (Glutinous rice with chicken and mushroom)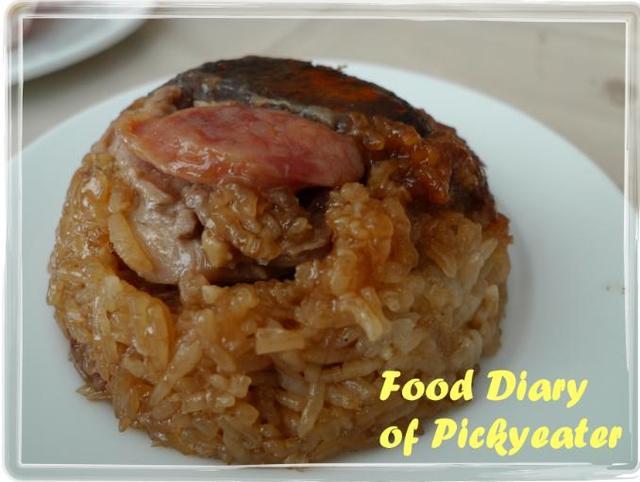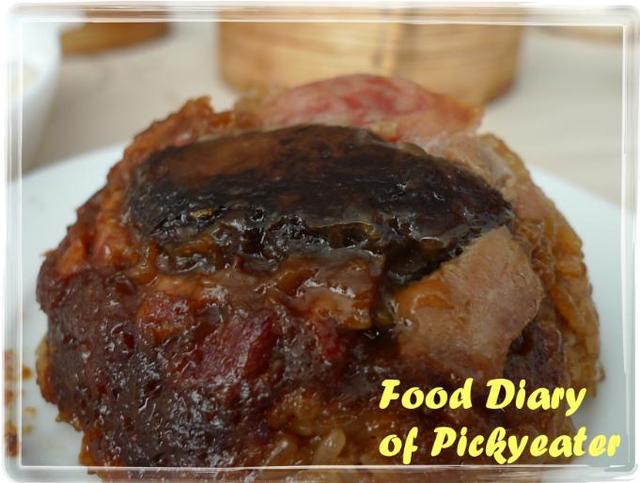 Steamed Fish balls
, served with Napa cabbage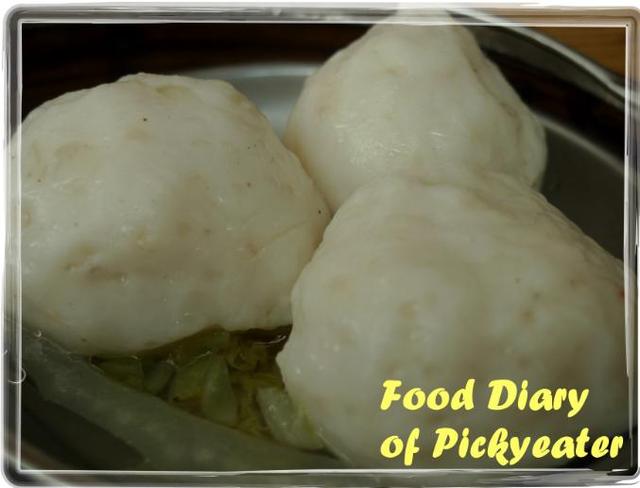 Chee Cheong Fun
(flat rice noodles rolled and stuffed with roasted pork or shrimps, served with light soy sauce and chili paste)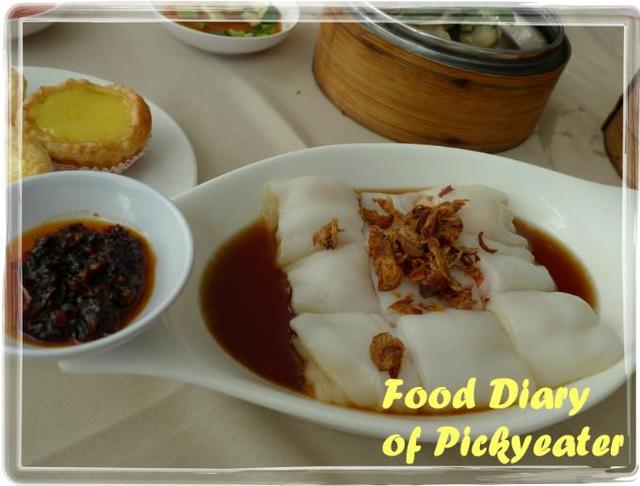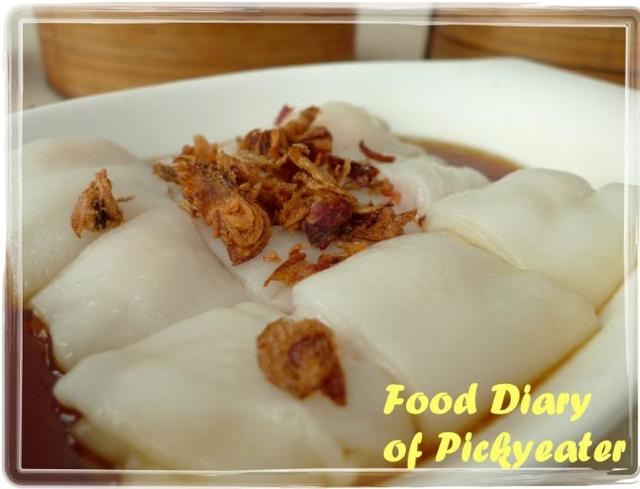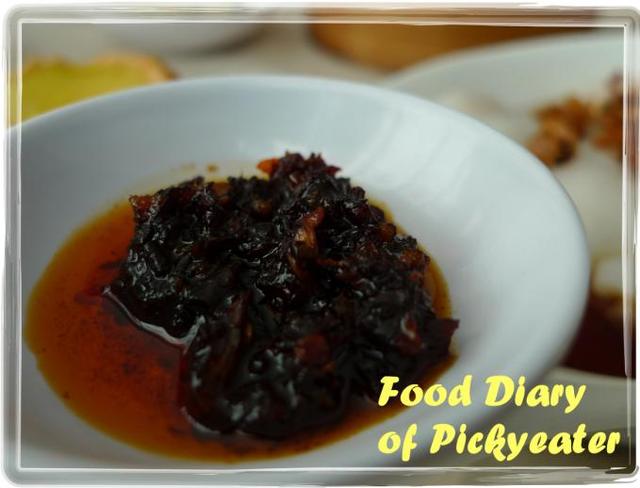 Xiao Long Bao
(Steamed pork wrapped with dumpling skin, with soup)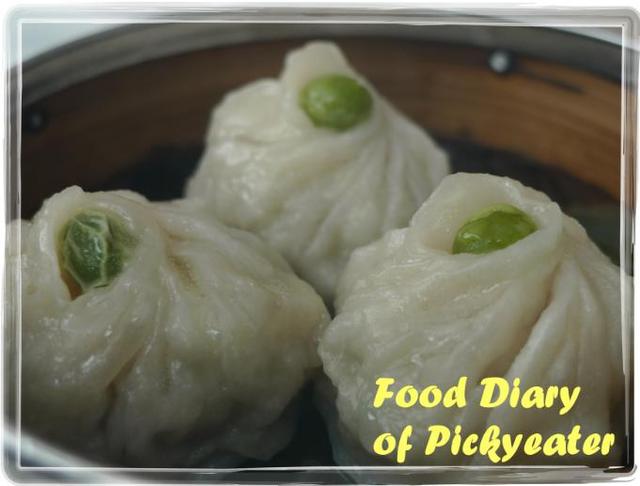 Steamed pork ribs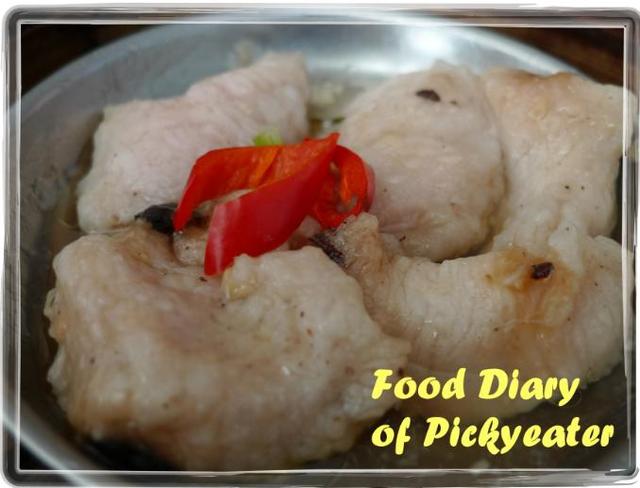 Prawn dumplings with fish roe (Har Mai)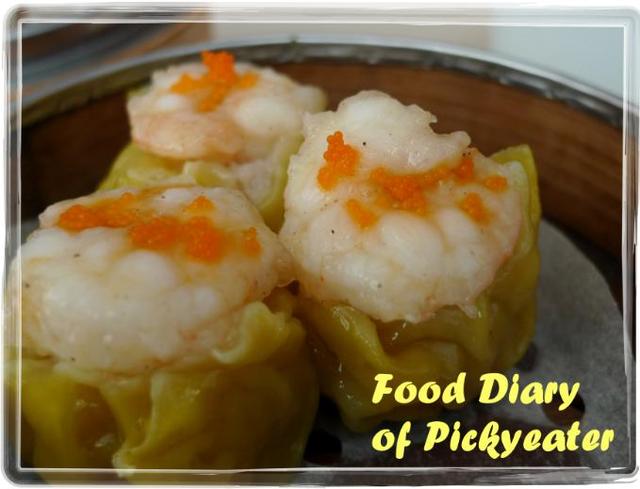 Steamed pork dumplings with mushroom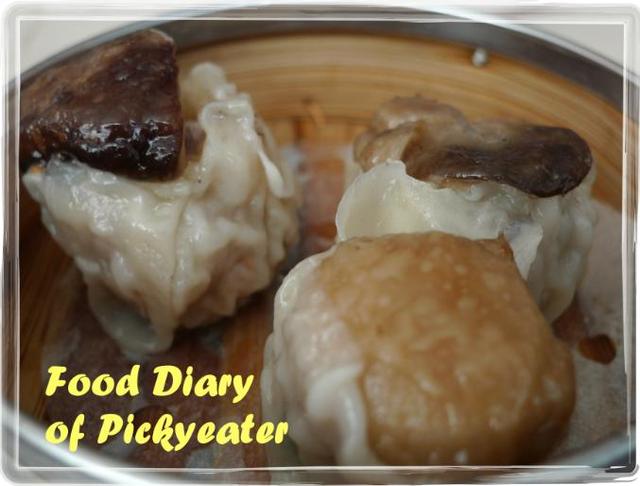 Rolled prawn dumplings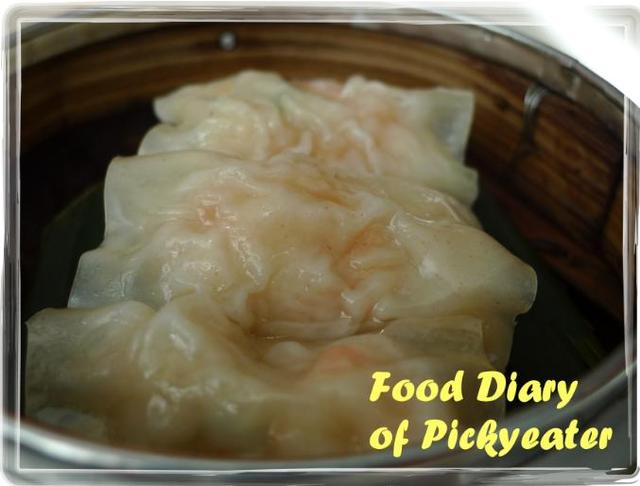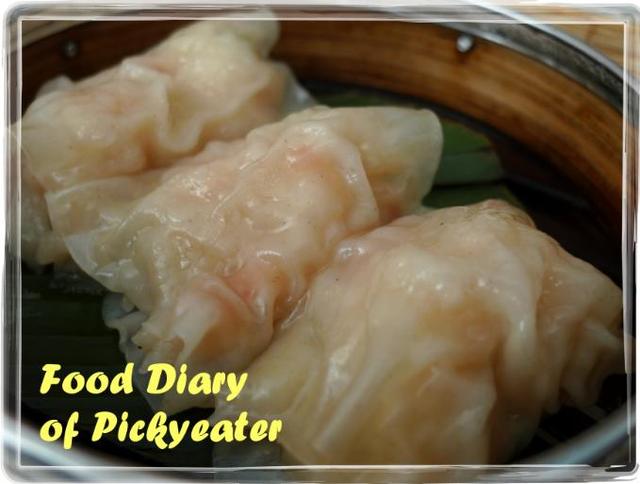 Steamed Prawn Dumplings (Har Gao)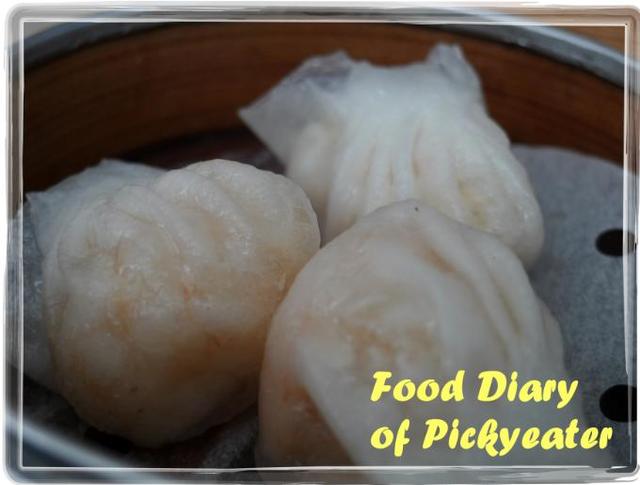 Japanese Roasted Buns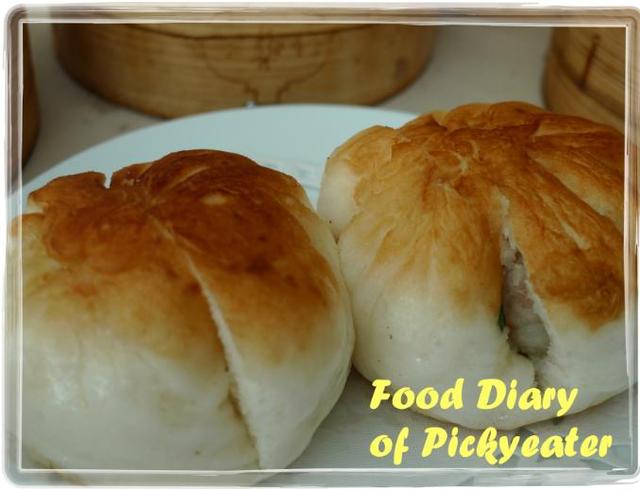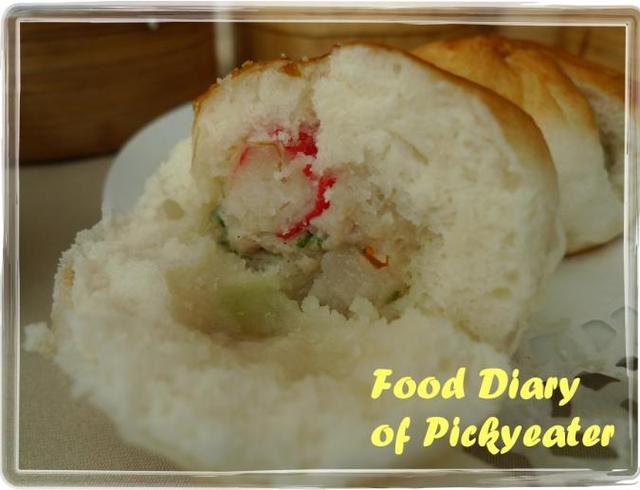 Prawns with chives dumplings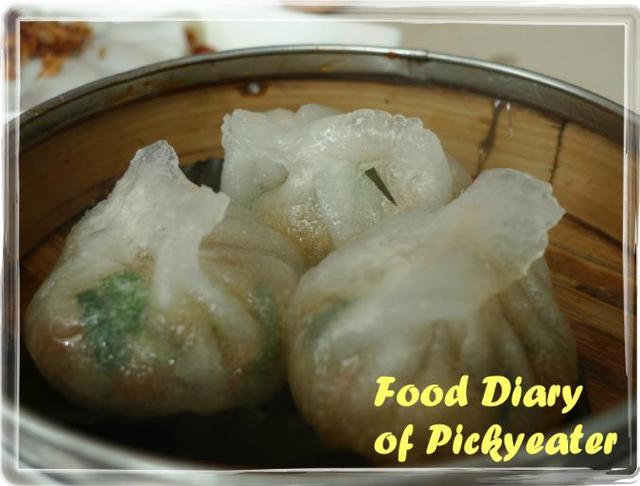 Steamed fish with prawns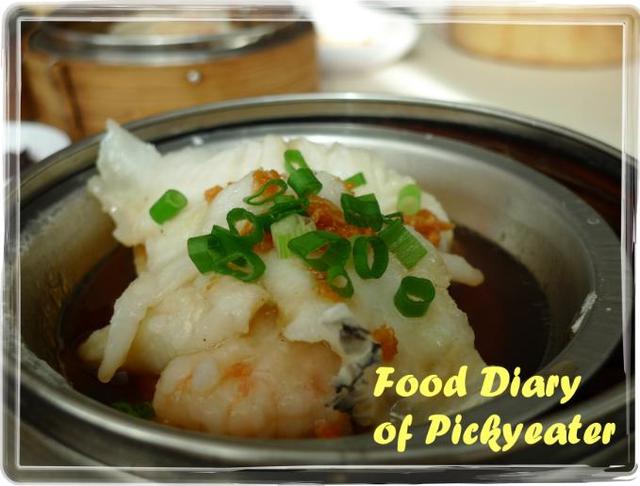 (My Favorite dish!)
The dim sum are quite good, and the restaurant was fully air-conditioned, which puts it at a higher edge compared to other dim sum restaurants.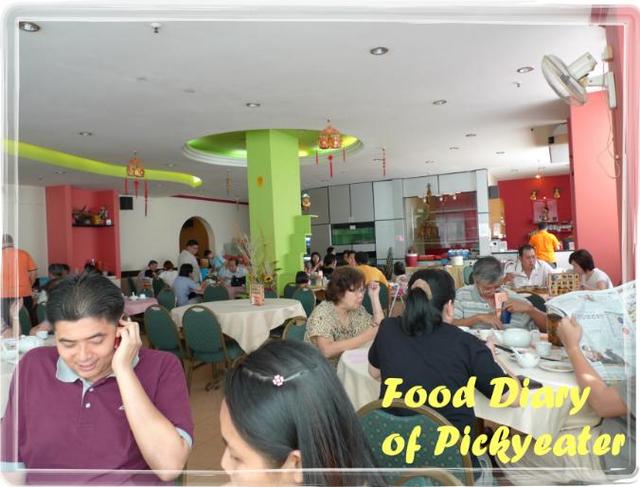 Prices may be slightly higher than other restaurants for some of the items, but worth a try, as the food here is quite good :)