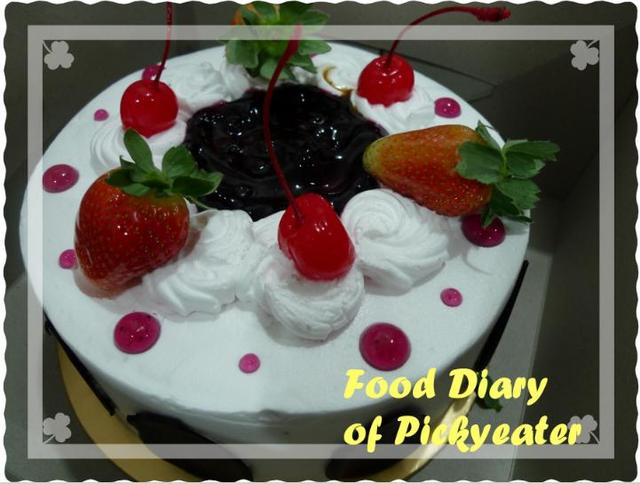 Yesterday marks the first month of our marriage; and we wanted to do something special for ourselves (we are postponing our celebration dinner to the weekend :).
Hence, we drove out, spent some time with each other and got ourselves a cake!
(In case you thought I baked the cake, well, no, I did not, I BOUGHT the cake :)
Hubby knew how much I loved blueberries, or anything to do with berries, and he bought us the Blueberry Sponge cake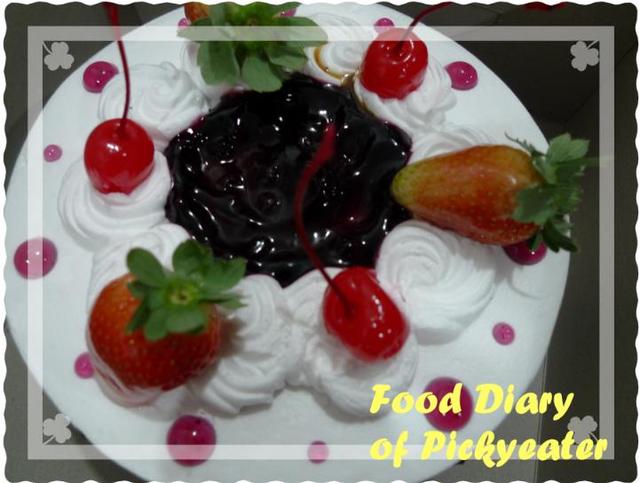 The cake was like an ordinary cake; really, with white icing adorned with red dipped cherries on top and a puddle of blueberry puree in the middle, and chocolate chips on the side.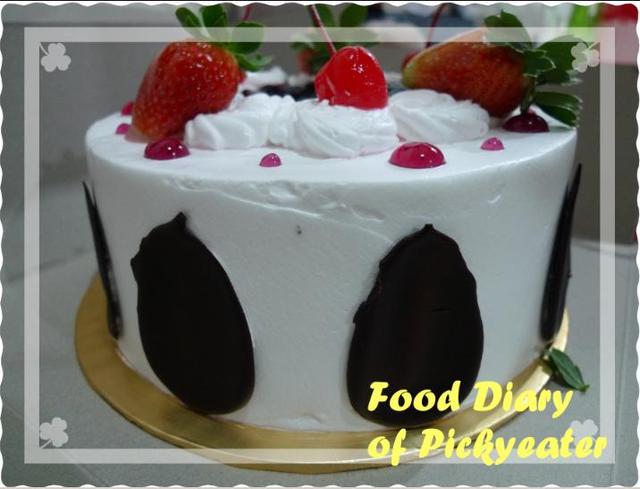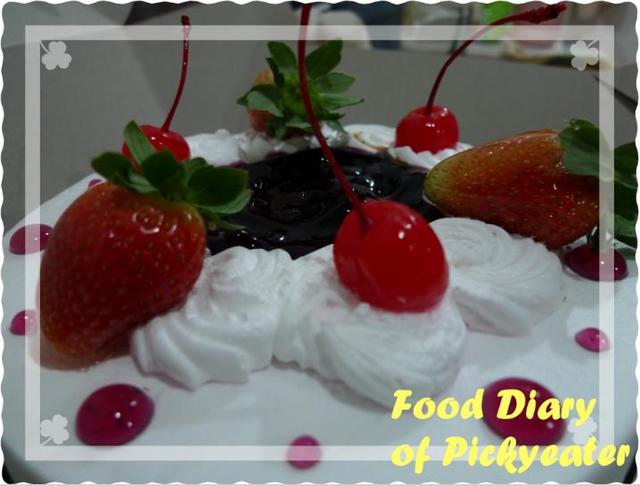 Little did we know when we bought the sponge cake that it would be chocolate flavored sponge!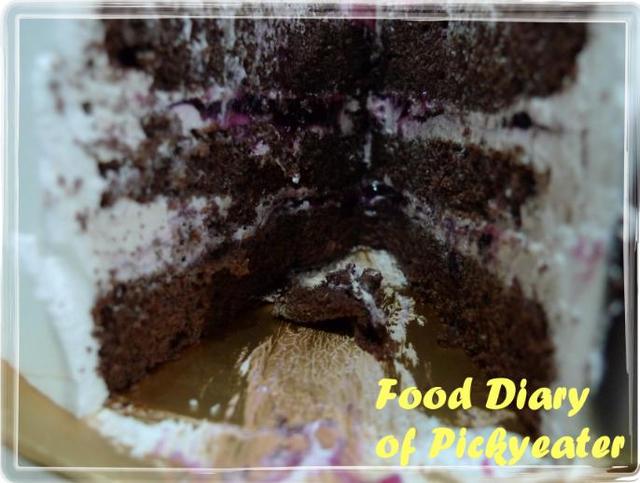 The cake was layered with the icing and in between the layers there were blueberries as well.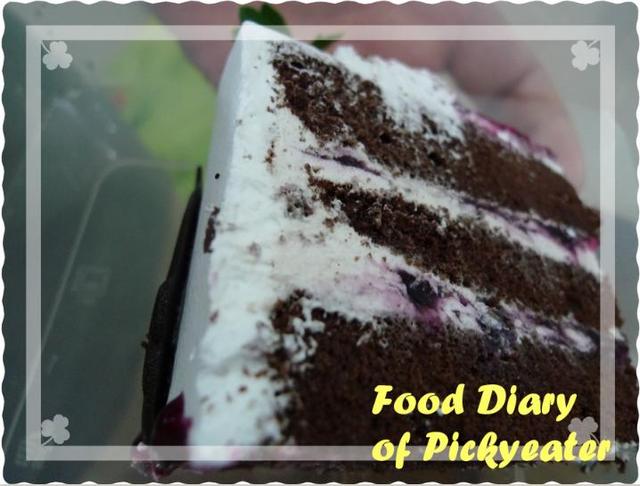 For those of you who have heard about my wedding cake story, you would have known that I have had chocolate cake for a while and it's really ironic because I am never a fan of chocolates (yes, weird me), and now, it seemed like I am getting another piece of chocolate cake again!:)
LOL, guess the chocolate cake will now forever have a relationship with me, to remind me of my own wedding? It is probably adamant to stay and telling me so!:-)
Oh, the cake was soft and really fresh and the blueberries were just so enticing :D