Continued from the previous post...
If you have arrived here (this is the latest post in order on the blog), you will need to check out the previous two posts on this gourmet lunch buffet
Part 1: Appetizers
Part 2: Mains
The desserts are again from the semi-buffet; and there is a selection of rather enchanting desserts from the same section as the appetizers.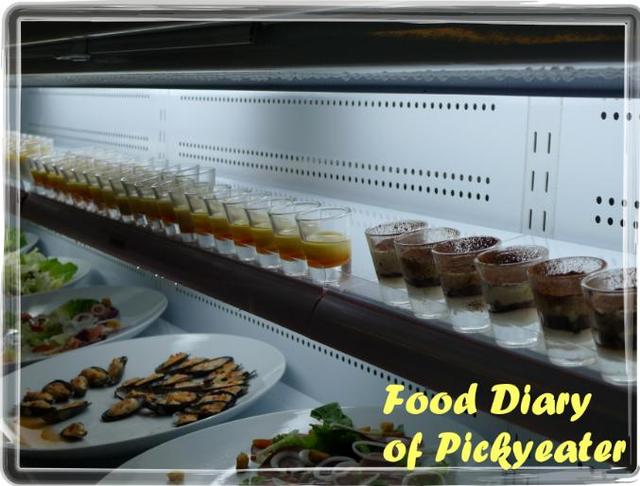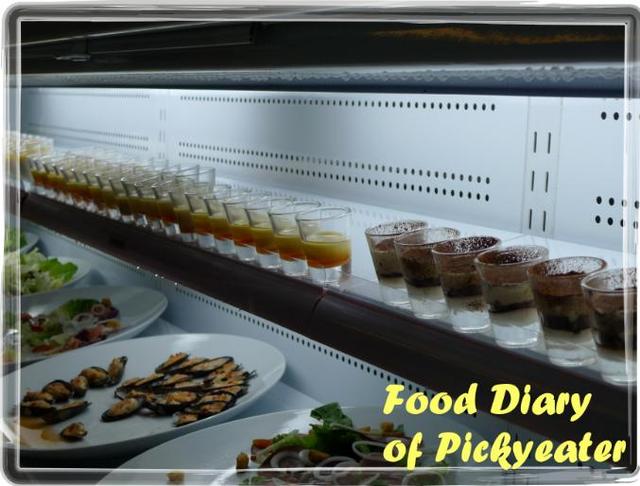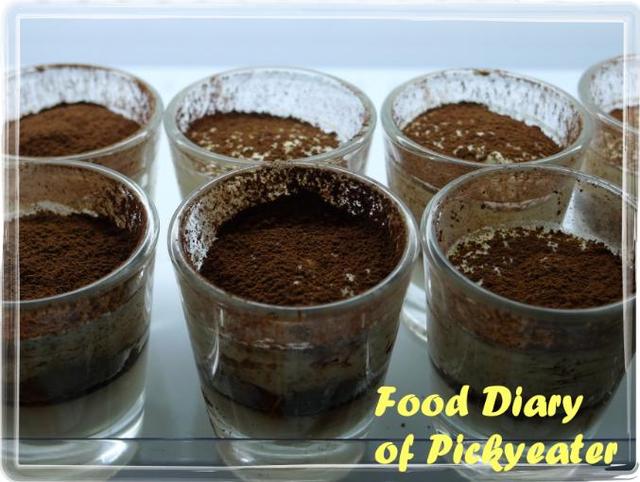 Their tiramisu are really good!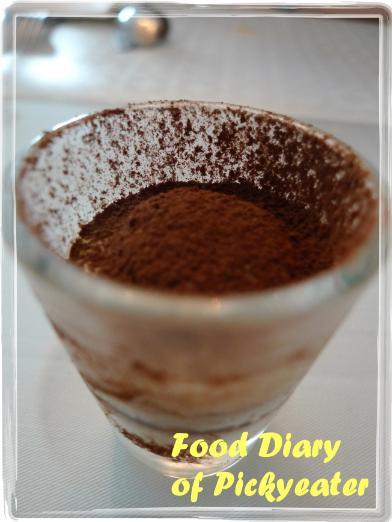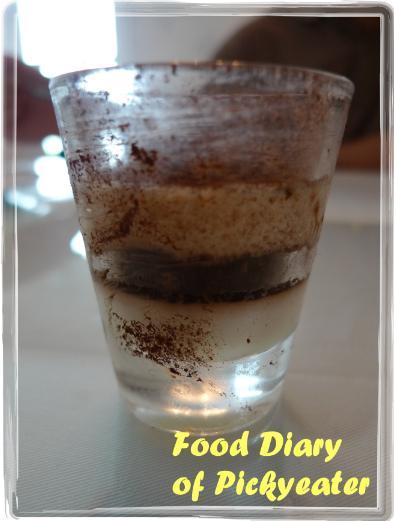 Cakes, I love the tiered trays used to display the cakes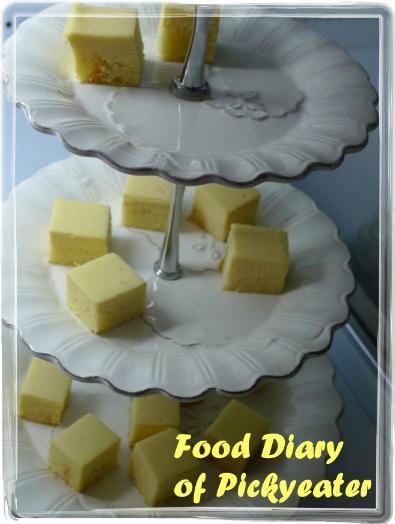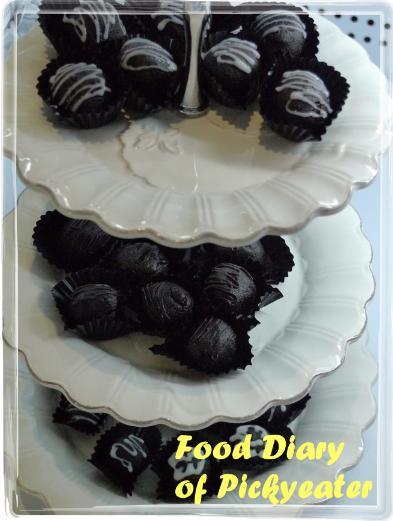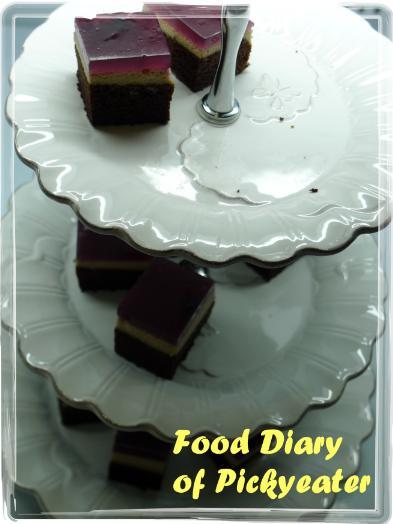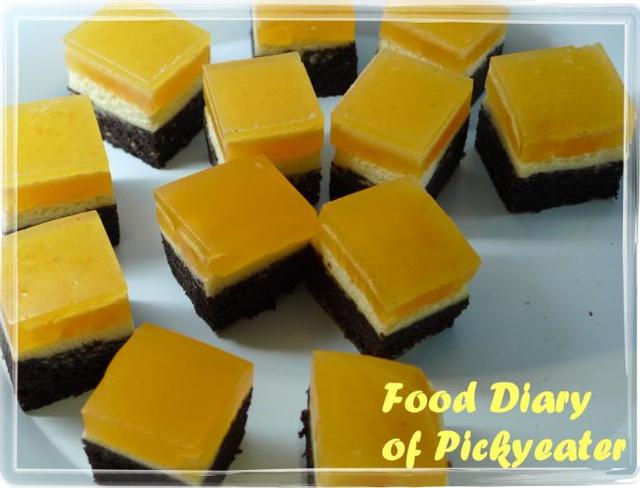 Layered cheese and choc cakes with fruit-flavored jelly top
Blueberry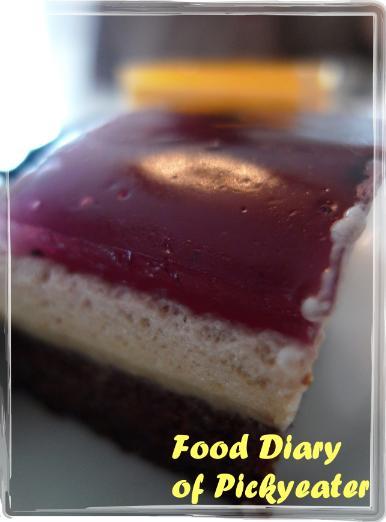 Orange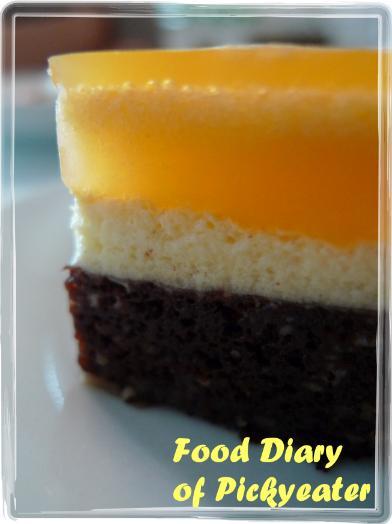 Chocolate brownies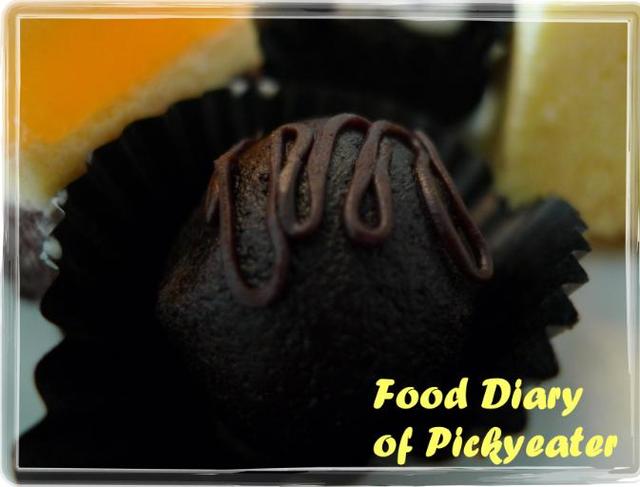 There are also fresh fruits to cleanse the palate after the meal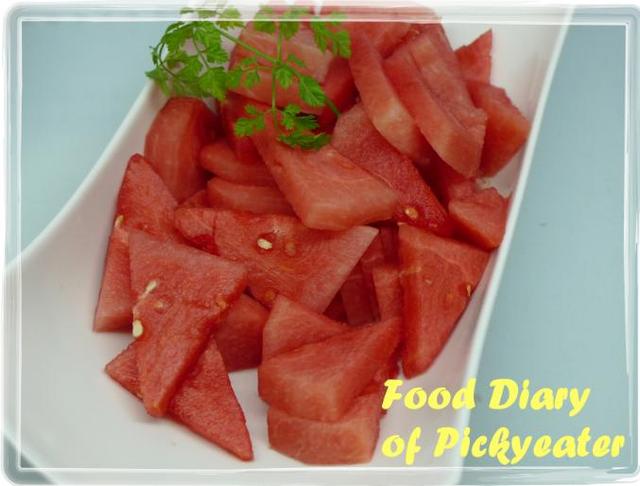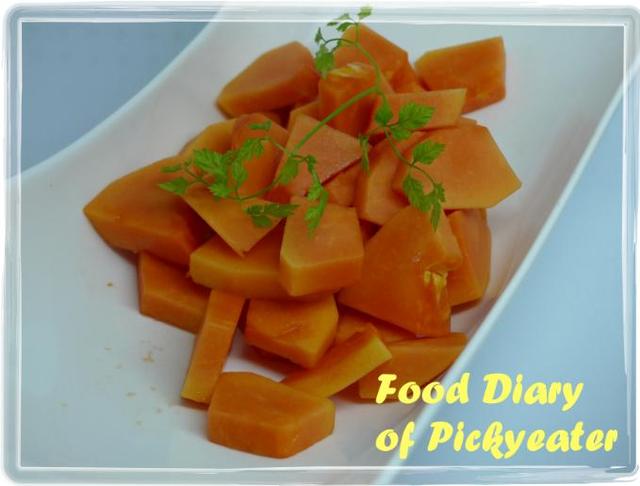 Overall, we find the food quite small in portion which was probably reasonable and encouraging for diners to order more (if not ALL) of their mains in the menu.
Also, the ordering system probably needs improvement as we and a couple of guests experienced long waits for the food; and some of our orders never even came!
They are new, and it will probably take time for them to establish themselves in the market.
We enjoyed the ambience though, and the service is quite good, that, I must say :)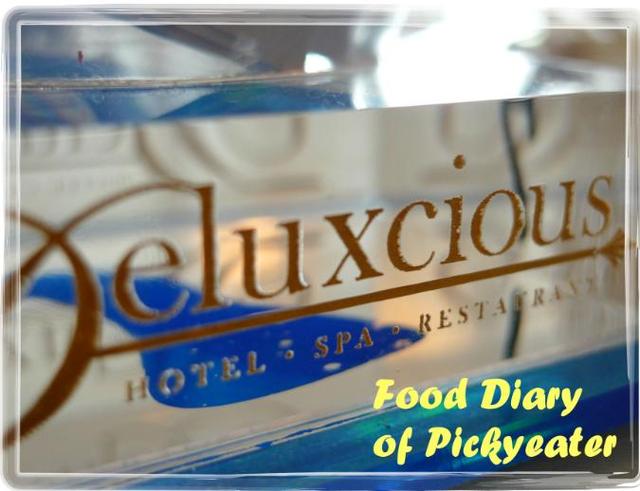 This was supposed to be our celebration lunch; an anniversary for our proposal which took place a year ago!:)
Yeah, we celebrate everything, and there are so many dates :D