The recent weather has gone all haywire; in the daytime it would be scorching hot and the temperature could go up to 29°C -34°C (~ 82°F - 90°F), no kidding, and then the skies would just transform into darkness by late afternoon and then it would start pouring, causing flash floods on the roads everywhere.
On days like these, you feel like locking yourself up in a highly air-conditioned place (and ironically I would just slab on the sweaters around me:p ) and not go out.
Then I would think of having something cold; iced water or desserts.
This is where the famous
Penang Cendol
and
Ice Kacang
comes to mind :)
For your information:
(
Cendol is a type of dessert with wriggly/worm-like jelly made of rice flour and colored with pandan leaf coloring to make it green, then served with shaved ice and sweet palm syrup (Gula Melaka) and red beans
)
(
Ice Kacang is also an ice-shaved based dessert with red beans, cendol, grass jelly/Cincau, sweet corn, and jelly all served with either palm sugar syrup or root beer
)
These are two popular desserts among the local Penangites, and it is no wonder, with this famous Teochew stall by the Penang Road roadside selling it.
The family who started this business made this dessert so popular that any tourist who came to Penang will not miss having a bowl of this Icy sweet treat.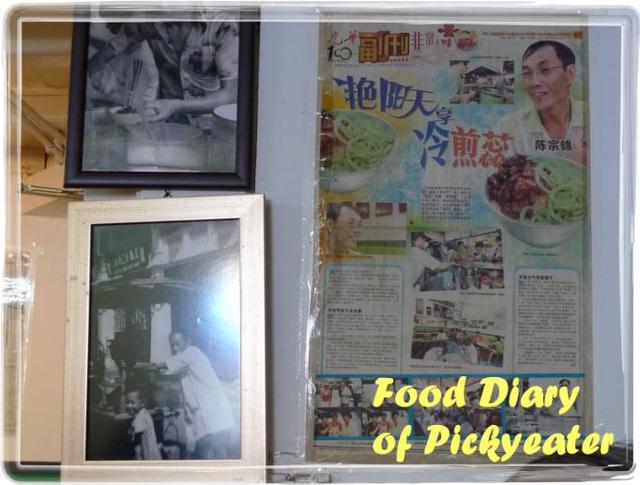 The stall is actually located on a backlane area near Penang Road and right beside Joo Hooi Coffee Shop. It is really hard to miss it; with the cars all parking by the roadside and causing traffic jam sometimes :p
The
Penang Road famous Teochew Cendol
has been in business for a long long time; as far as I can remember and they have grown and expanded to having outlets in Klang Valley and even around Penang.
They now have a shop for their customers to enjoy their icy treat, and the shop is plastered with photos and newspapers articles, proudly displaying their history and press releases.
Alright, moving away from their story and focusing on the real highlight of this post!
The famous Teochew Cendol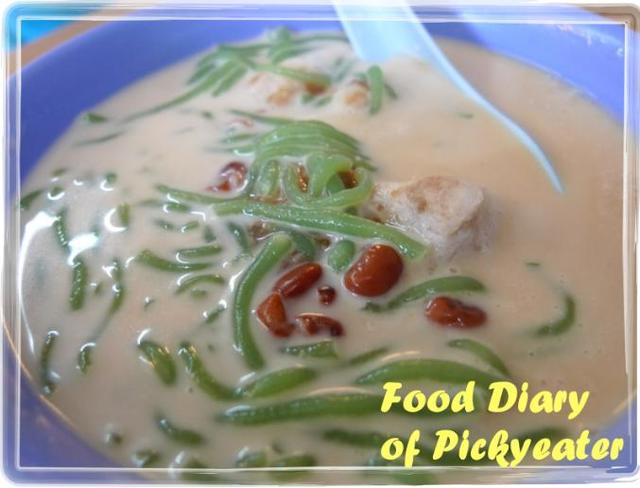 I am a bigger fan of their Ice Kacang, as they serve multiple types of red beans; one of which is my favorite type ;)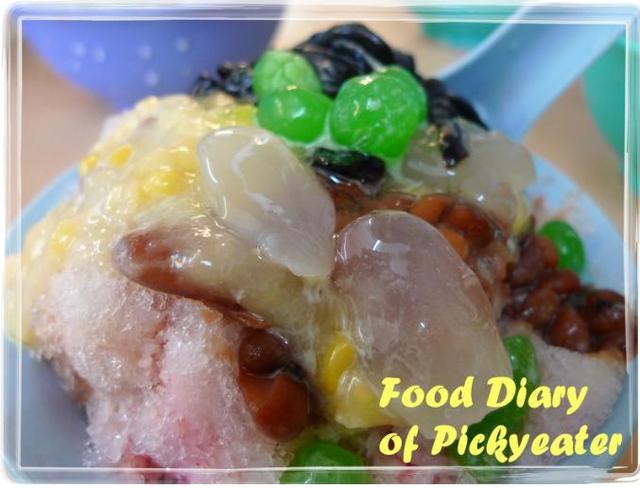 I love the generous amount of ingredients they have in this bowl which cost less than RM2!
Yumz, I am dreaming of this as I stare at the burning rays of the over-active sun today!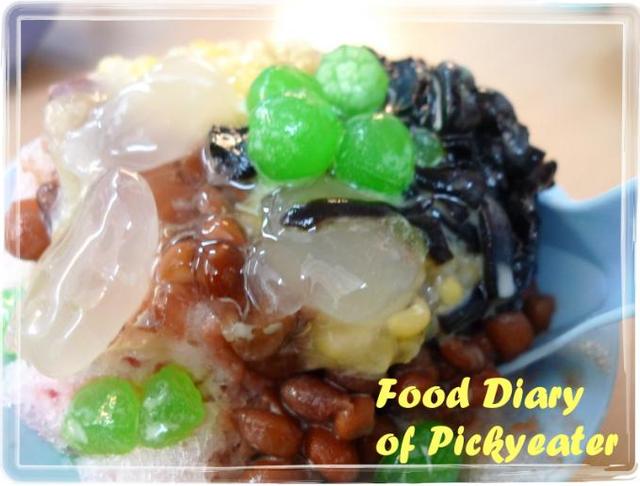 Besides enjoying these sweet treats, you can also treat yourself to some of the Penang street food available at the neighboring coffee shop which is famous for their
Char Koay Teow
, which they serve with Banana Leaf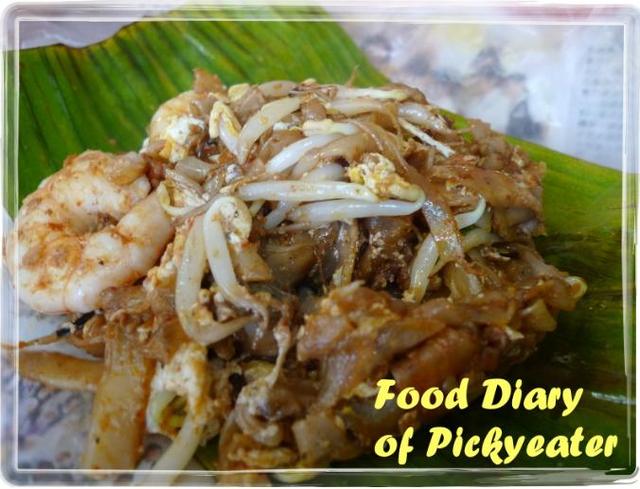 Char Koay Teow is flat rice noodles fried with bean sprouts, a little bit of chili paste to spice it up, and oysters and two big prawns
(yes, usually BIG :)
The cendol stall also sells
Penang Assam Laksa
in their own shop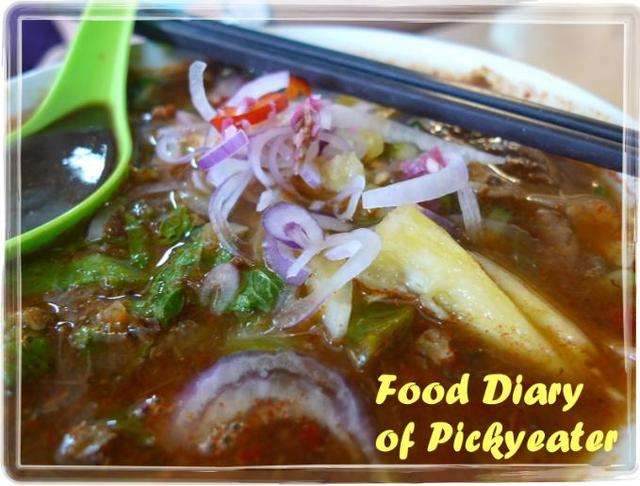 The Penang Assam Laksa is one of its kind; with rice noodles cooked in thick broth made with grind fish, pineapples, tamarind pulp, thick prawn/shrimp paste (popular in Penang) and mint leaves.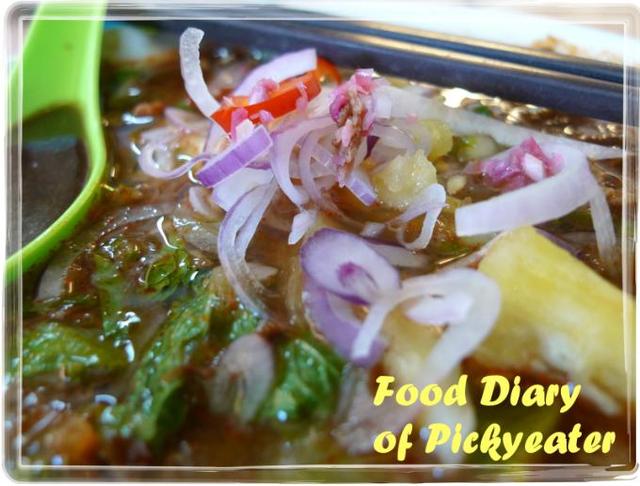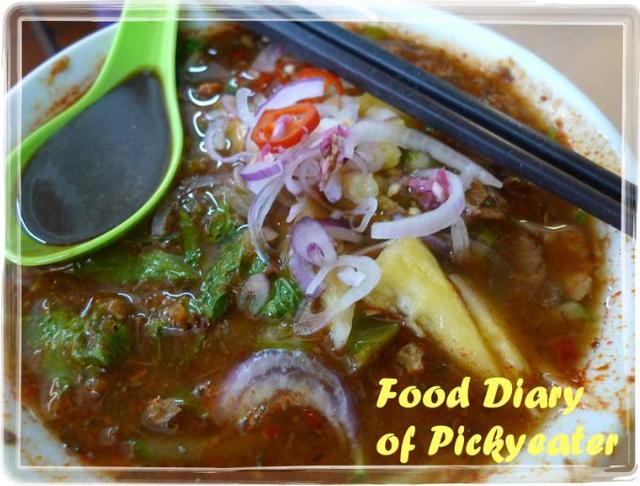 Warning: Some may not be able to take the strong scent of the shrimp paste, although some would find it fragrant :)
Indeed they say, Penang is truly a food paradise, as the island is just full of local delights to satisfy the appetites of everyone.
Have you visited Penang yet? ;)