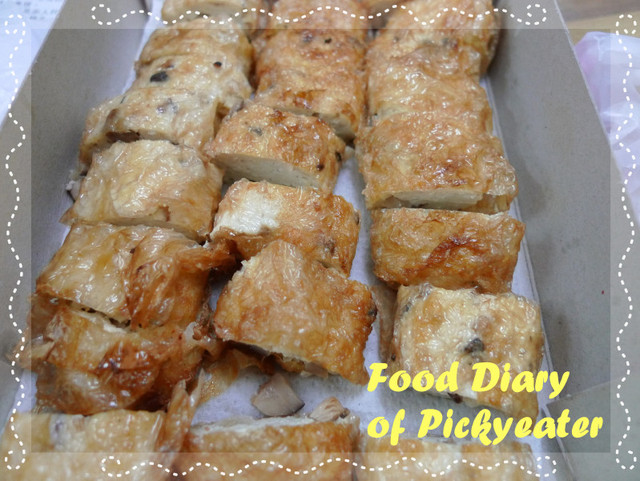 A family friend; a retired teacher, who was a friend of my MIL, made this at home during her free time and shared it with her friends during the festive season.
She was a vegetarian herself, and she enjoys creating her own vegetarian courses (lucky for us!)
I am no cook myself, and I am sorry that I do not have the recipe to share, but I can only share the lovely photos and the memories of the taste of this wonderfully tasty rolls.
Made of soy and stuffed with mushrooms and vegetables, and also a teeny bit of gluten-based vegetarian mock meat, it is then rolled with fried bean curd sheets to create the cylindrical shape.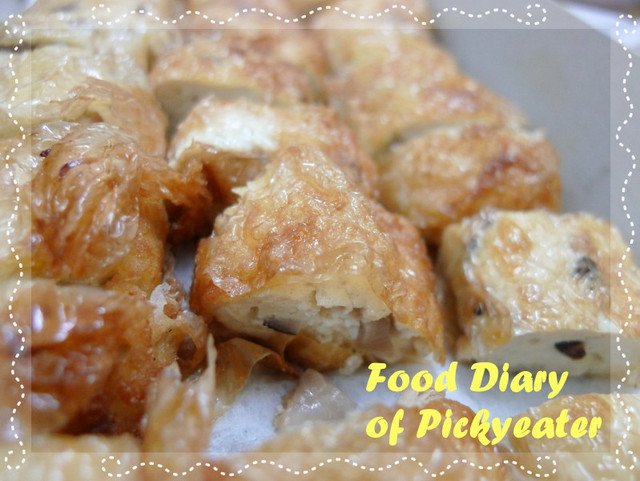 It was not too oily, despite it being deep fried before serving and though I seldom say this, it was best taken when it is hot from the kitchen.
The rolls also emitted a rather fragrant and aromatic scent of soy and mushrooms when one bites into the juicy part of the roll.
Although I do love homemade stuffs, I do wish she would sell it so that we can have it once in a while when we crave for it, get what I mean?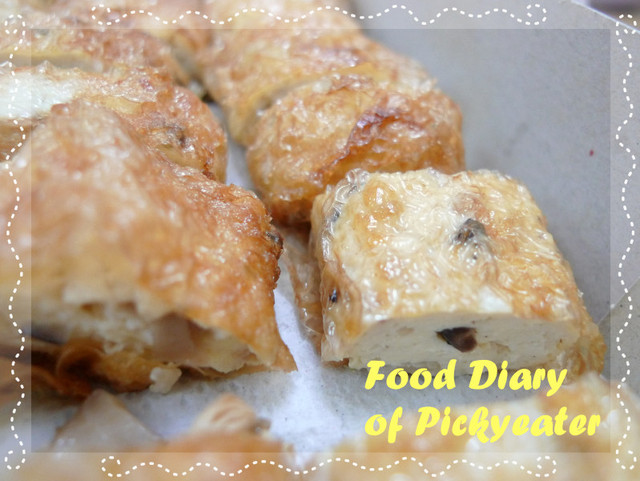 Let's just hope she decided to get her creative juices flowing again, and she will make this another time, or just invent another new recipe:)