I am not sure how many of you there like peanuts, or candies, but I am sure the number is just screaming back at me that you are definitely a fan of either or Both (majority).
That is why, this
Peanut Candy
snack we found on our trip, which combines the best of both worlds is bound to make lovers of peanut, candy and anything sweet, jump in ecstasy.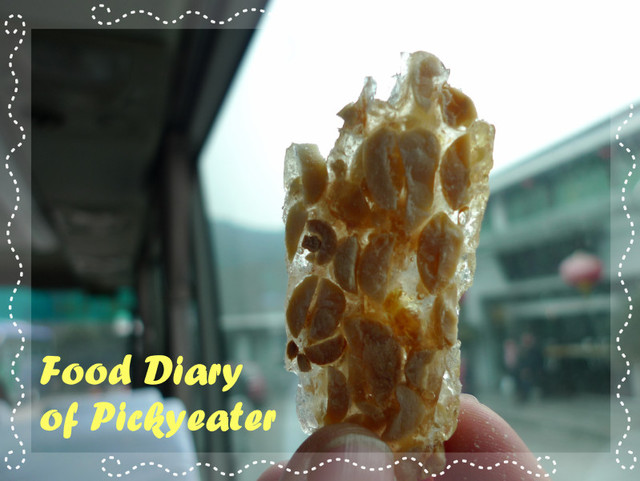 The Chinese are known for their sweet tooth as well; or maybe a variety of exotic tastes in their food and it is evident in the many different snacks found on the streets, shops and even packaged food in convenience stores. Perhaps, it would be easier that the Chinese just love food, in general?
I am sure many have had encounter with candies like these, or if you have not and dying to know how this is like; well, it is definitely Sweet (obviously), and sticky where the hardened sugar binds the crunchy peanuts together.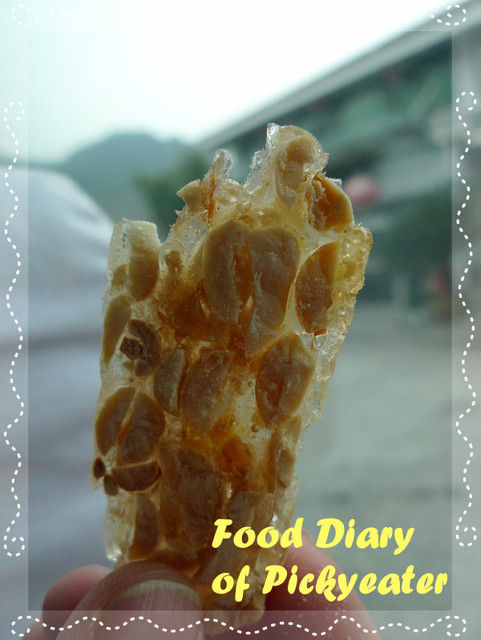 Another variant found is the
Sesame Candy
, which is made of the same combination as well.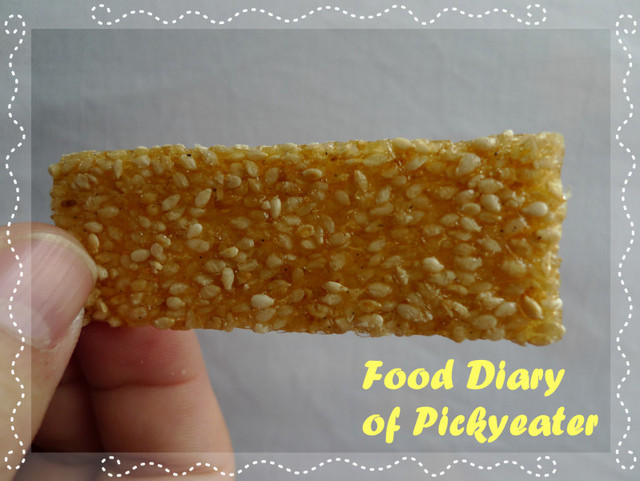 An interesting but not uncommon snack for locals and tourists alike, and not unique to only China as these can also be found in various places in South East Asia.
A word of caution for the dental savvy, these tend to stick to your teeth; especially the back of the mouth, which can be really annoying.