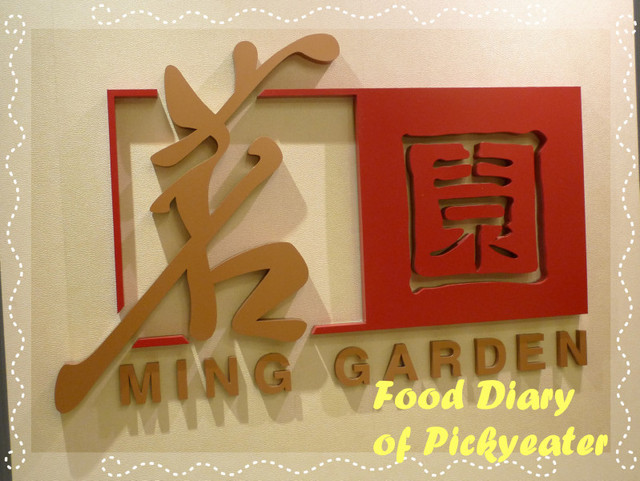 Ming Garden
is one of the fine Chinese restaurants which opened its doors in recent years, and is supposedly one of the largest restaurants on the island up north.
Claiming its abode on the second floor of
Penang Times Square
, this restaurant serves authentic Chinese cuisine and caters to private functions such as wedding dinners, birthdays, and company dinners.
Taking a break from my travel food blogging, I am posting this to share on my own recent experience at this restaurant which I attended a wedding of a friend/ex-colleague.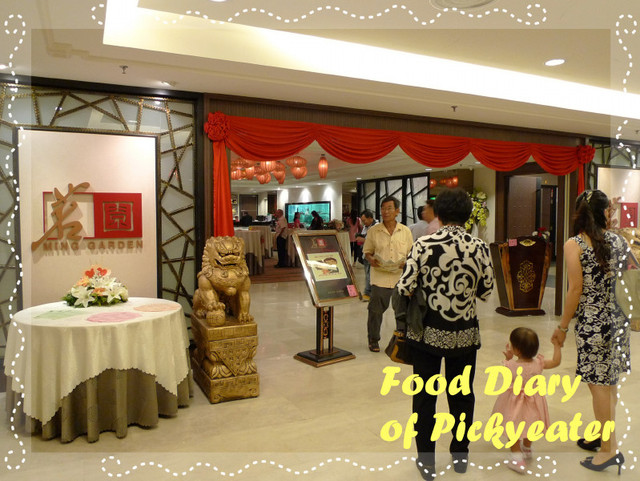 Although the invitation stated that the dinner is to commence at 7.30pm, we were there early and enjoyed the pre-dinner cocktail served by the restaurant.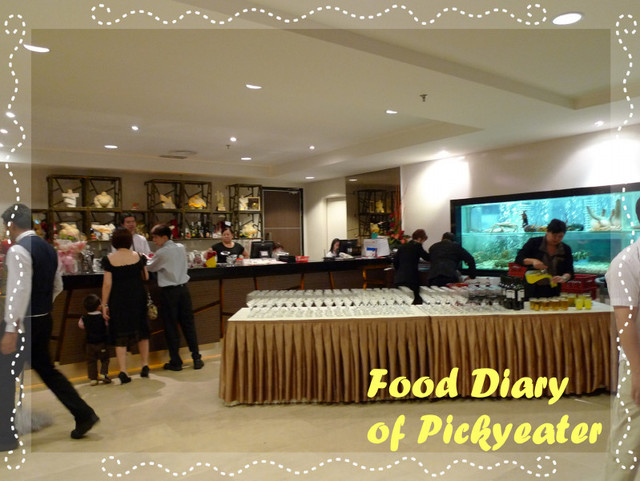 There is a choice of wine or orange juice, along with the local snacks (murukku)
The hall was tastefully decorated with a heart-shaped archway to create a romantic ambiance, in conjunction with the wedding.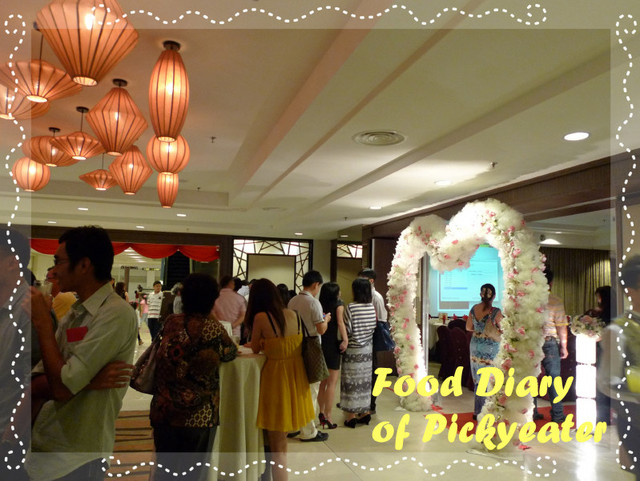 The tables were covered with simple white tablecloths which were placed with the usual chopsticks, glasses, plates, bowls and also red paper napkins.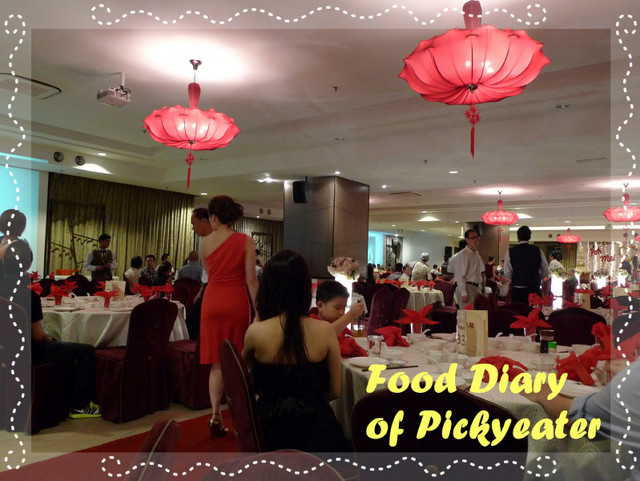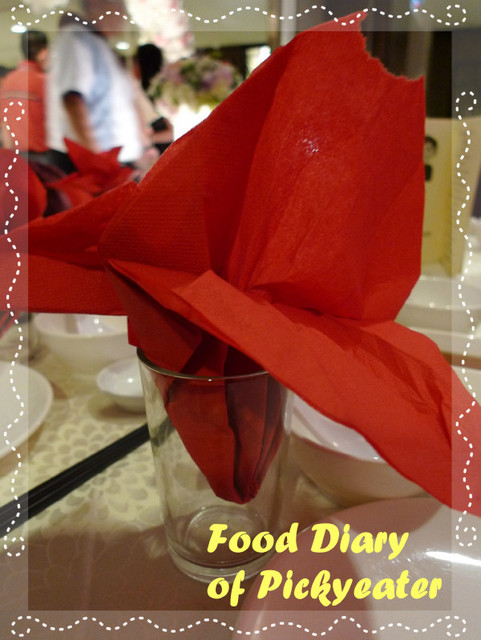 I was fascinated with the unique Oriental-themed lantern lights inside the restaurant.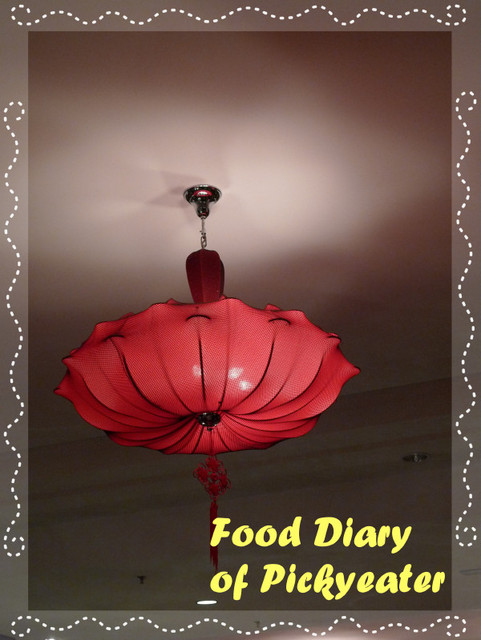 The wedding favor, courtesy of the newly weds, which was distributed by the couple's family shortly before the dinner started.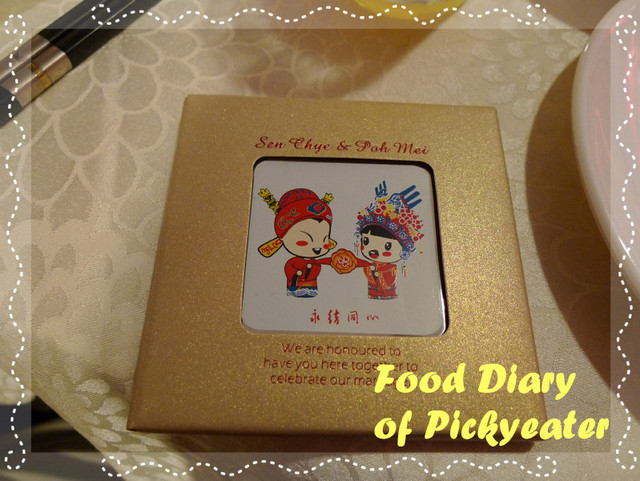 It's a pair of customized coasters :)
The grand entrance of the bride and groom marked the commencement of the banquet dinner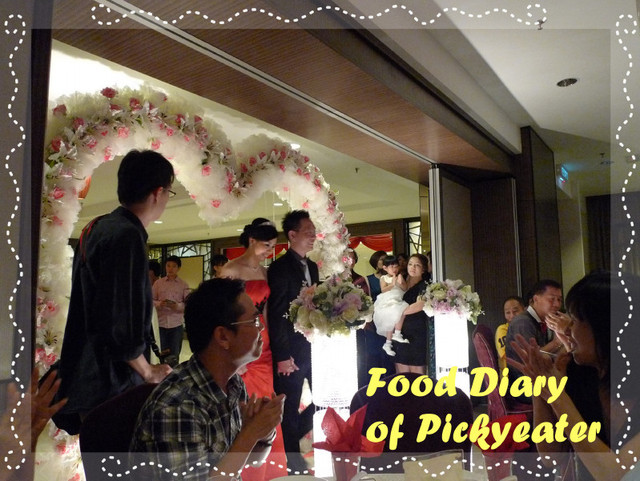 A Chinese wedding dinner is usually composed of a full-blown 8-9 courses.
The appetizer:
Ming Garden Five Combination Platter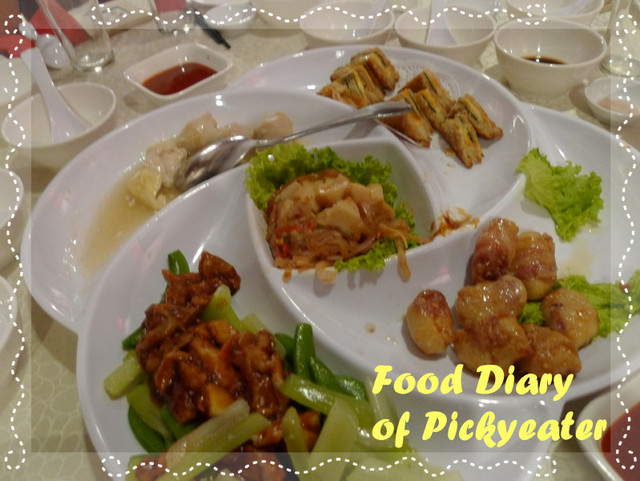 Soup: Braised Shark's Fin soup with crab meat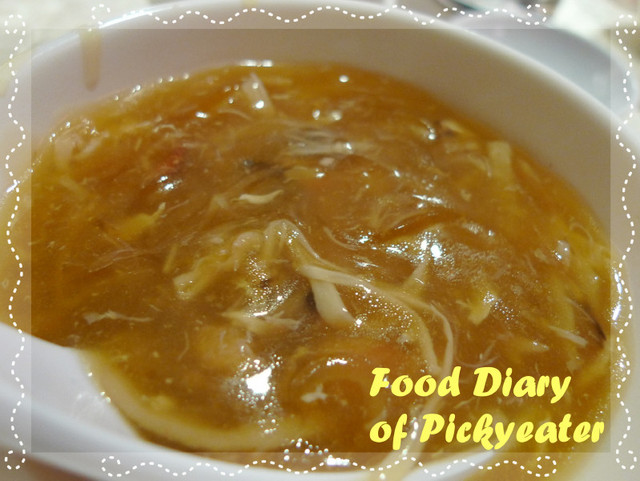 (*I don't take this, but as this is a favorite delicacy among the Chinese, it is commonly found in most luxurious dining and definitely weddings)
Roasted Duck and Chicken Combination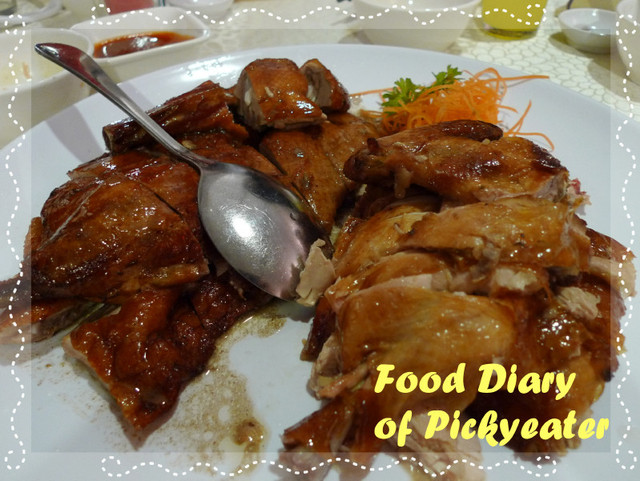 Steamed East Star Grouper Fish with Soya Sauce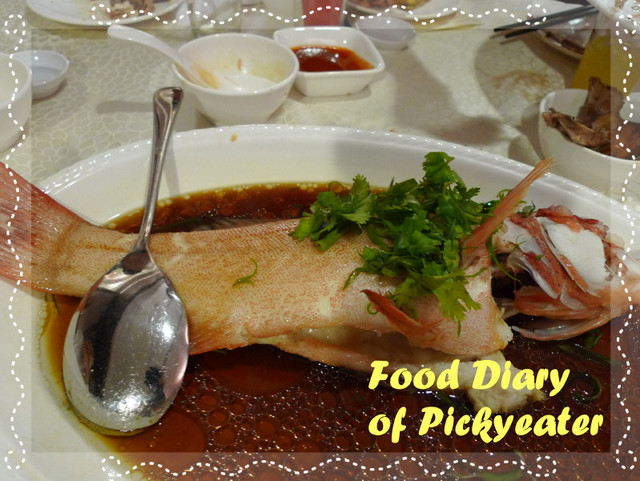 This is definitely the star of the day, as this is one of the rare times I've had grouper fish in a wedding dinner.
The flesh is refined smooth, and steaming the fish just brings out the natural freshness of the fish.
Pan-Fried King Prawn in Western Style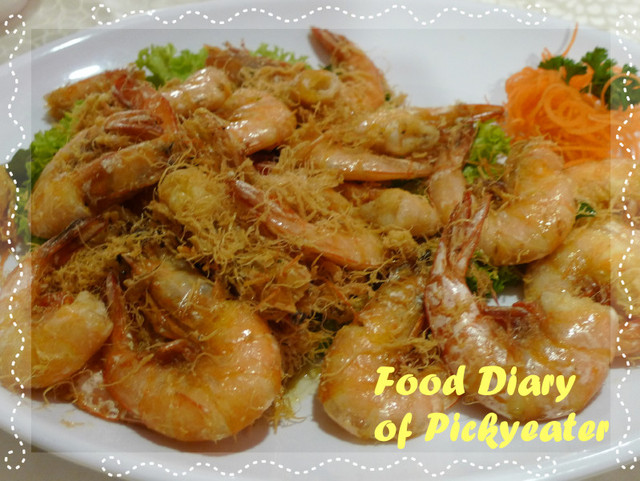 The western style is pretty much butter and Nestle flakes.
Braised Vegetables with beancurd skin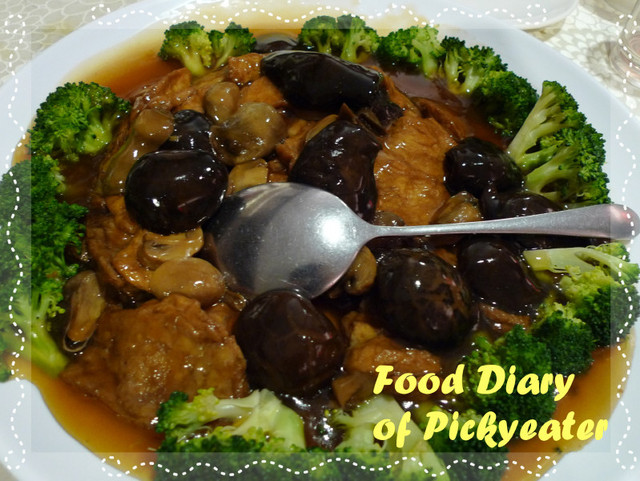 Fried Rice Wrapped in Lotus Leaf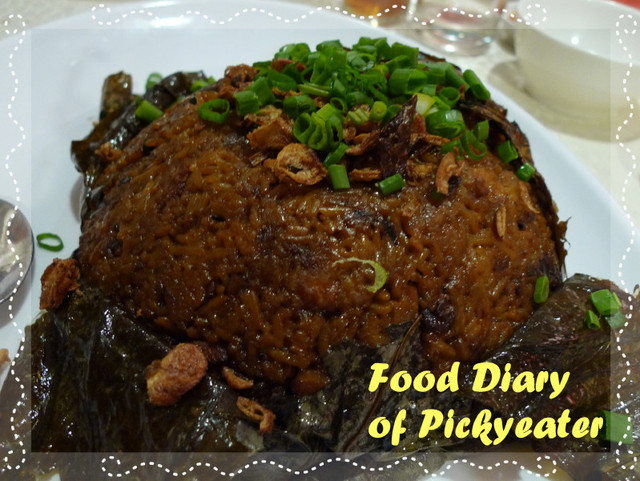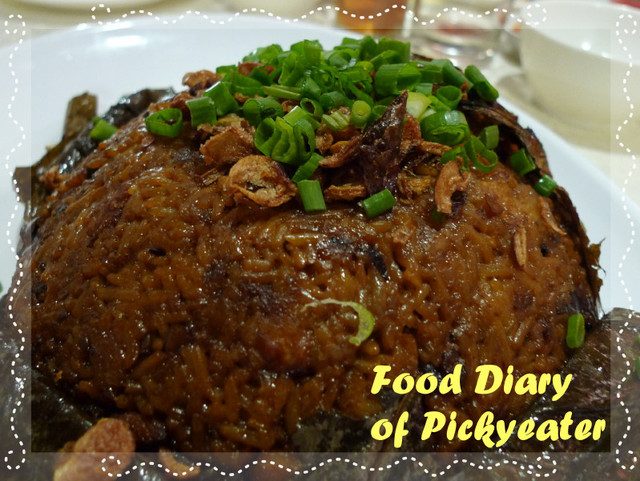 The dessert;
Chilled Fruits Cocktail with Longan
wrapped up the overall dinner banquet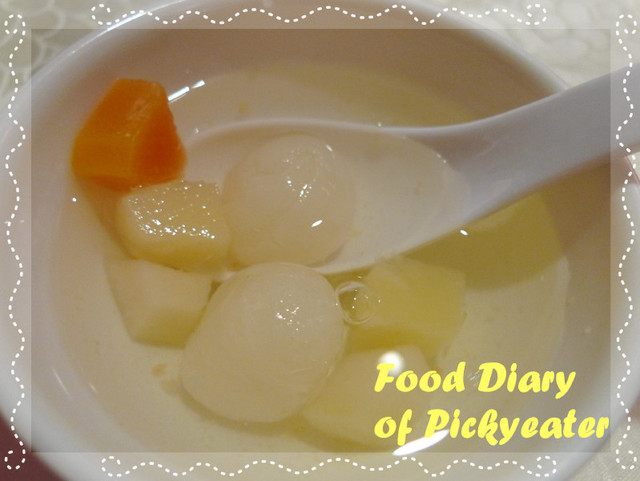 The food was not too bad, and typical of what one would expect of a Chinese wedding dinner.
It was no easy feat either, to serve approximately a crowd of 800+!