After an episode of unpleasant food encounters while on my tour in Hangzhou, I was treated to a nice dinner once back in
Suzhou
; courtesy of my brother-in-law and his family.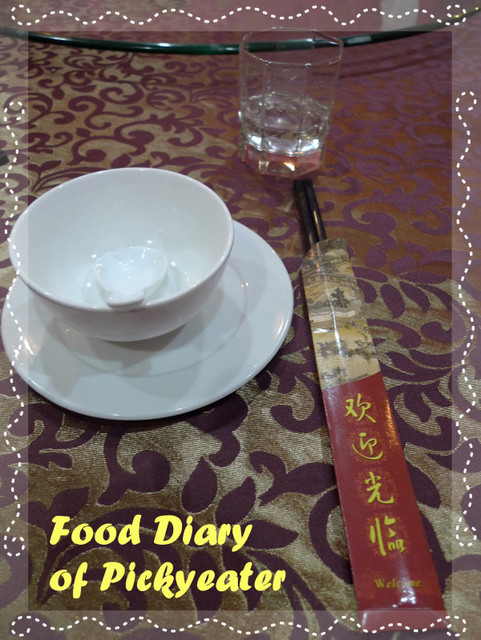 It was a pleasant thing to know that we will be getting to enjoy some food which tastes like something from back home as we were introduced to this
Katong Restaurant
,
started and run by a Singaporean in the urban Suzhou Industrial Park
.
I am not complaining about the welcoming and comfortable ambiance of the restaurant after a few days on the streets, and the sight, not to mention the aroma of the familiar dishes whipped up by the skillful chefs in the kitchen of Katong Restaurant makes up for that homely experience.
Fried Omelette
; the kids' favorite and a must have to whet their appetites for every meal.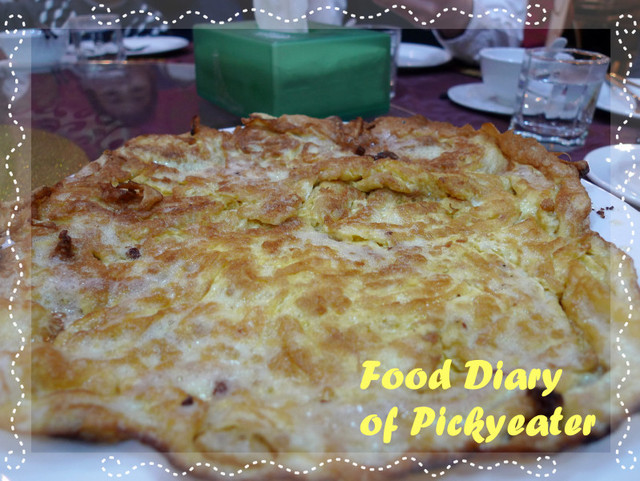 Stir-fried bean sprouts with salted fish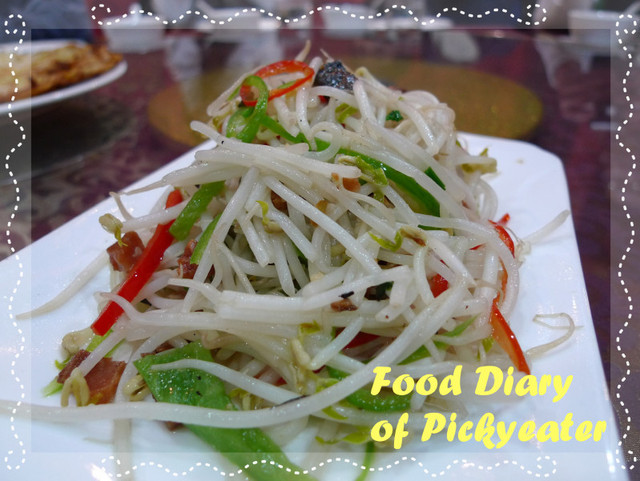 Now, if the kids have their favorites, I too, have my preferences and as my sister-in-law put it; 'continuing with my favoritism' here in China with this comforting bowl of
Fishball Soup
.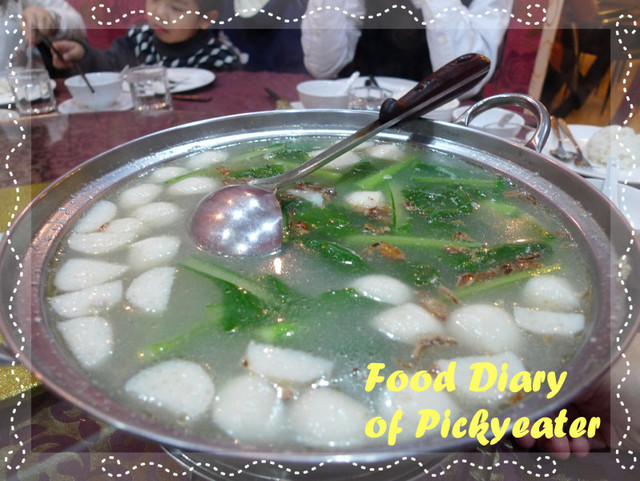 Nestum Prawns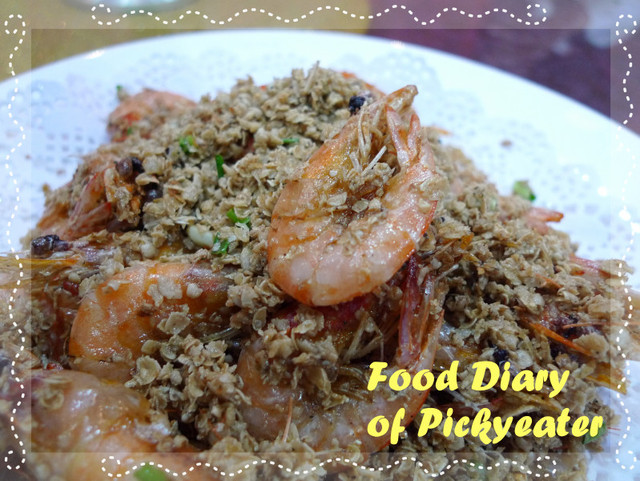 The prawns were lightly buttered before being fried and then covered with Nestum flakes
Tofu in claypot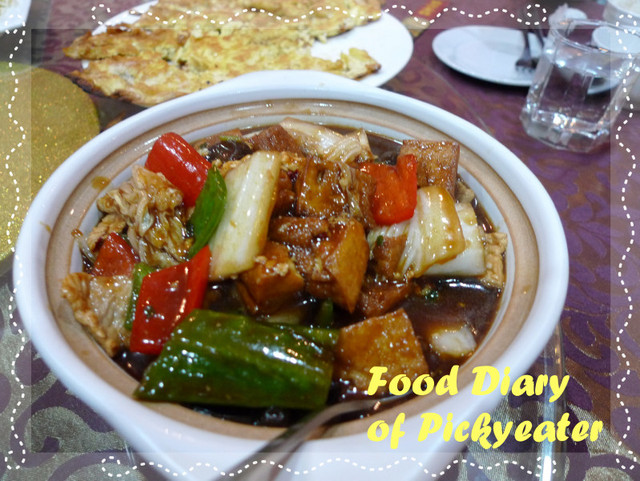 Chinese spinach served in superior broth stock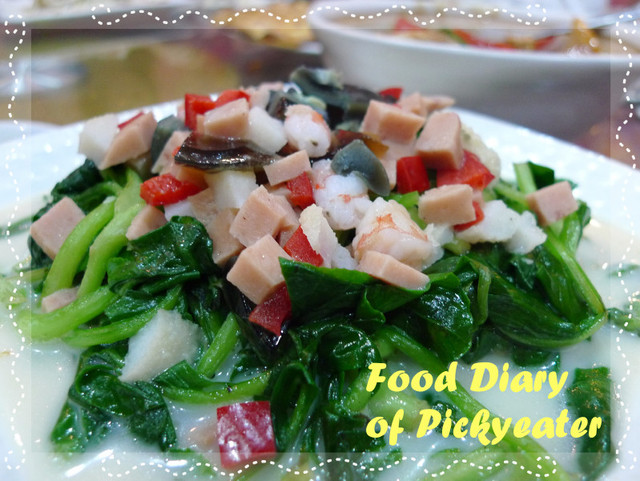 Steamed grouper the Chinese style; in light soy sauce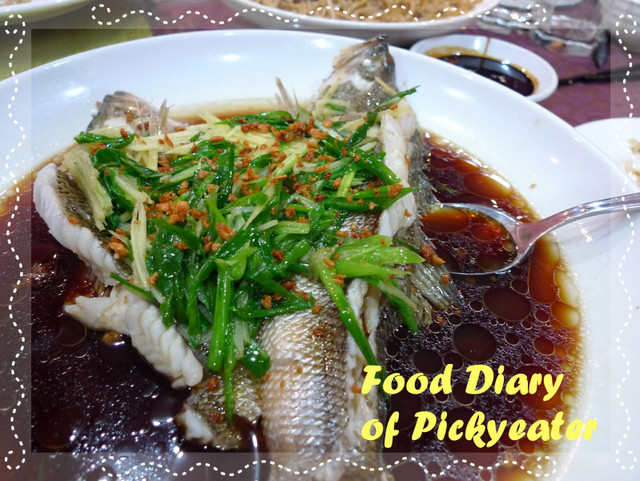 As it was a huge crowd and everyone was in a celebratory mood; since we get to gather with an arriving relative and also a family friend, there was room for an extra
Braised Noodles
dish.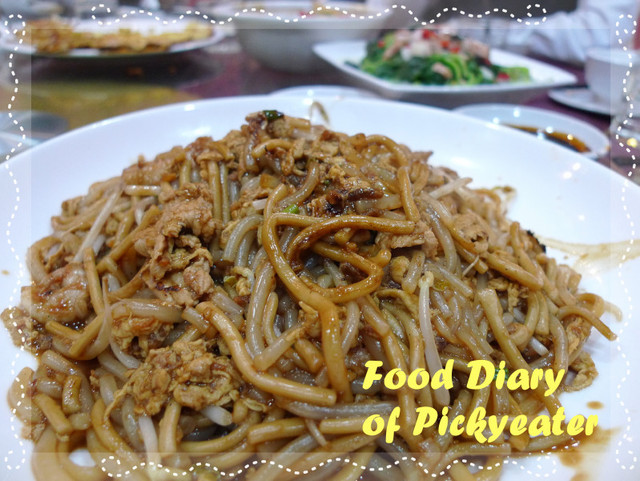 Being in a Singaporean owned restaurant, there is no way escaping one of Singapore's favorite dish;
Steamed Chicken the Hainanese style.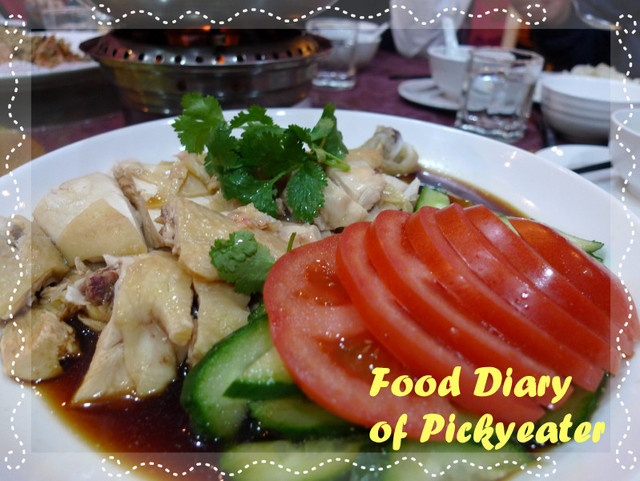 I know that most would love to enjoy the local tastes when traveling; sampling from the streets and going to the back alleys where some of the rare gems of an eatery can be found to get an authentic taste of the culture, like what most locals would do.
However, I do enjoy once in a while enjoying warm and lovely environments like these; being spoilt by the comforts and luxuries, and have a glimpse of home as well.
It is important to strike that balance, and I won't mind having that privilege to dine in a nice place occasionally, instead of eating off the streets and tasting what the locals do.
Sometimes, it's good to be reminded of home, after all, home is always the best place, isn't it? :)
Have an awesome weekend folks!