Noodles and rice are almost synonymous to the daily diet of the folks on the eastern side of the globe here and having someone cook rice for you one day and then bring you noodles for dinner the next day is not something out of the ordinary. Nope, it is not at all.
That's why after a long day traipsing the
mesmerizing streets of Shan Tang
, we were surprised by the kindness of my mother-in-law who got us some really
good homemade noodles
they tried at a local Chinese restaurant down the road.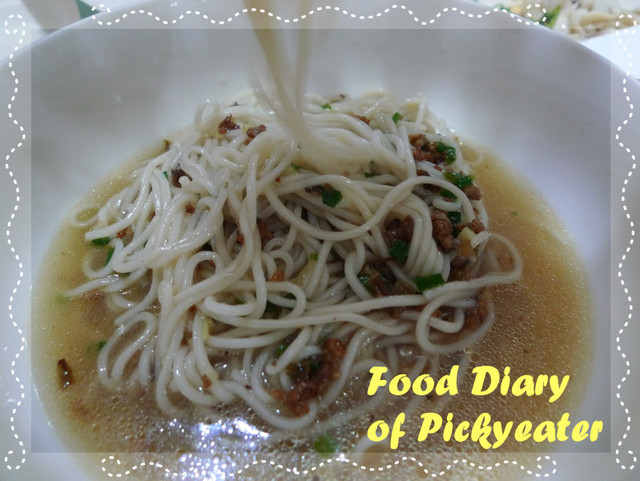 On the menu from the restaurant, the spicy and exotic chilies added to the extravagant flavor of the
Szechuan style steamed fish
and all I can say is, I was thankful for the light soup the noodles came in with and also the availability of water and juices besides the fact that I am having this at home.
I would probably look really embarassing sweating and looking like I am about to burst into tears after taking a few tastes of the fish; if I were sitting in a restaurant. Oh, my in-laws are definitely better than me with spicy food!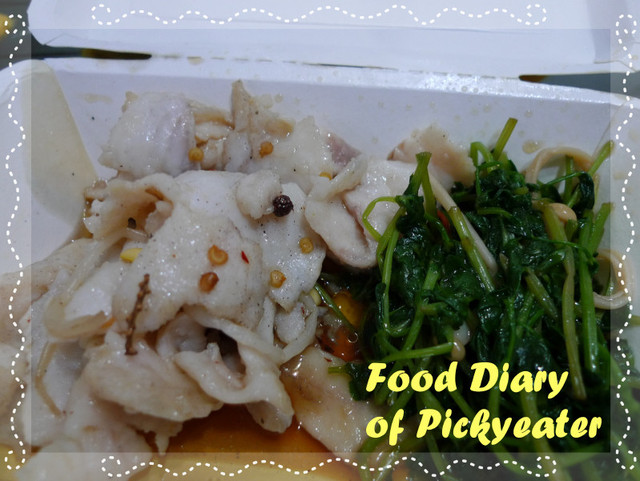 There is also the nice leafy vegetables to accompany the spicy fish, which I am truly thankful for.
The noodles were homemade and definitely tastes it when put into the mouth which had screamed many profanities (maybe just a little snort sometimes) at the countless numbers of rice flour-laden shape-like noodles claiming to have been rolled with hand and from the domestic kitchen board.
Light, tangy not to mention smooth, are just a few of many words to describe that first feeling when tasting these noodles and just makes one want to reach out for another helping, and the soup is just doing nothing but complement the taste of the noodles; and bland is far from anything on my mind when I work my way through this with my fork.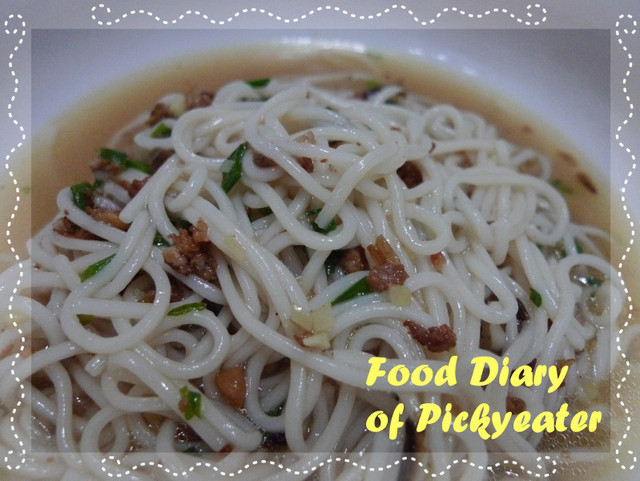 Needless to say, every drop of soup is finished to the last slurp.
Another interesting dish is the
Deep fried taro crullers with sesame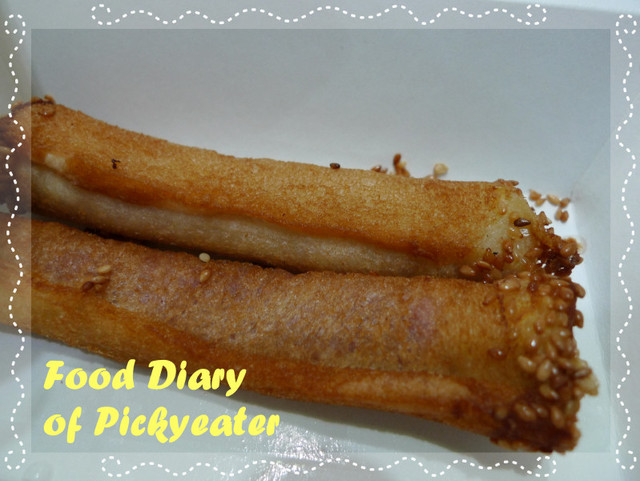 It seemed and even sounded a little weird but the small-sized number of these just makes them disappear before my eyes in an instant. Yes, even the kids loved them, and I should be so thankful they even allowed me two shots before they just grab them from the box.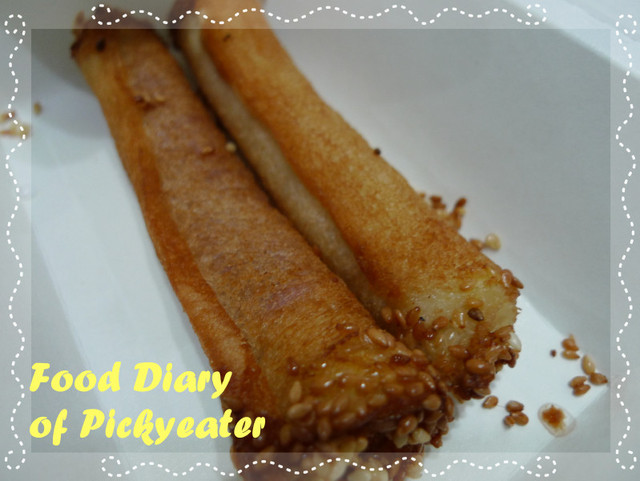 Kids, they are adorable...