I like the name of this shop which specializes in drinks and beverages; something like our local Chatime.
Happy Lemon
, and the poppy bright yellow color of the shop just screams joy and cheerfulness and that is one sure way of attracting customers.
My hubby wanted a drink; as he had always loved checking out drinks in different places.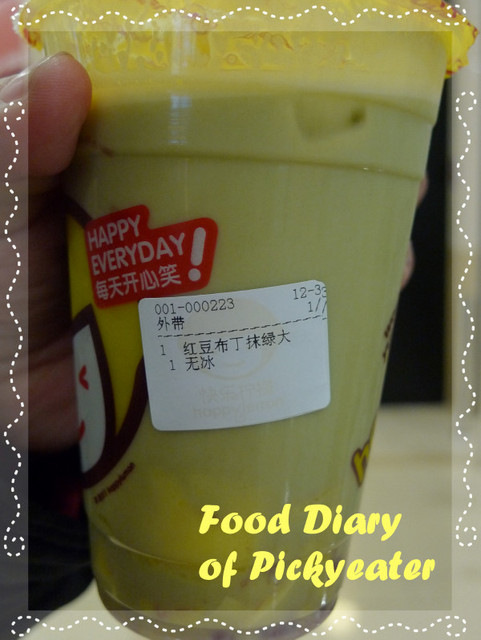 This is one interesting drink;
Green Tea and Red Bean Pudding
drink (I cannot remember the price anymore)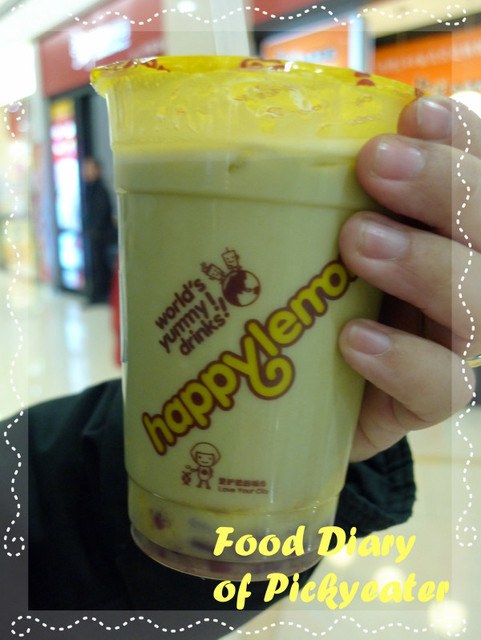 Unique taste; although it felt really chewy instead of liquid-based; and milky too.
The red beans and green tea did help to add flavor and mask the strong milky scent; but I really did like the combination of the red beans and green tea.
I am glad I stopped by for this drink, or else I won't find this unique drink!:)