I haven't had a chance to share this particular meal where we had curry at home.
You see, before my MIL pack for her trip to visit my brother-in-law, she bought a few packets of curry powder and before she realized it, she ended up making different curries for the dishes for lunch.
Yeah, we were surprised at the spicy dishes staring at us when we sat down.
Thank goodness, it was not a lot of dishes though, as it was just a small bunch of us.
The reason she started cooking the curry was this culprit
Fish Head Curry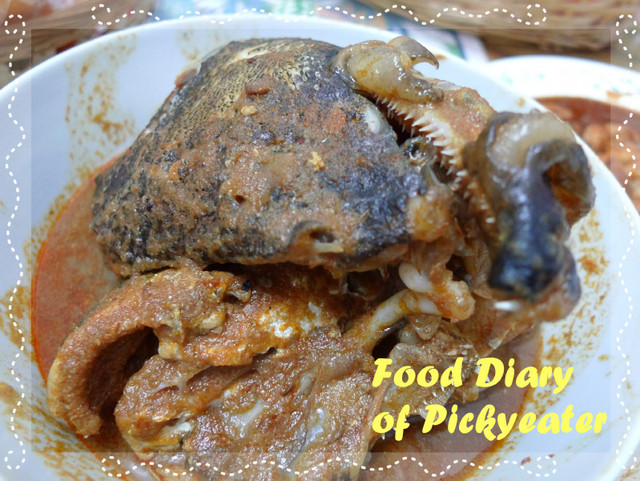 Not any normal fish head; but grouper head.
I am not really a fan of fish heads, and I never did quite get how people can get so fascinated with a fish head detached from its body. That was a gruesome not to mention uninviting thought and it just made me feel sorry for the poor fish.
Next up was the
Curry Shrimps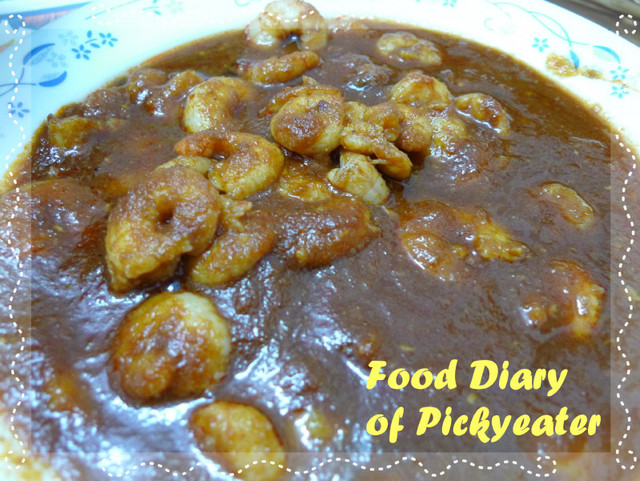 I haven't had this in a while, and I must say it was a very good dish and that I could do with a little spice and curry once in a while.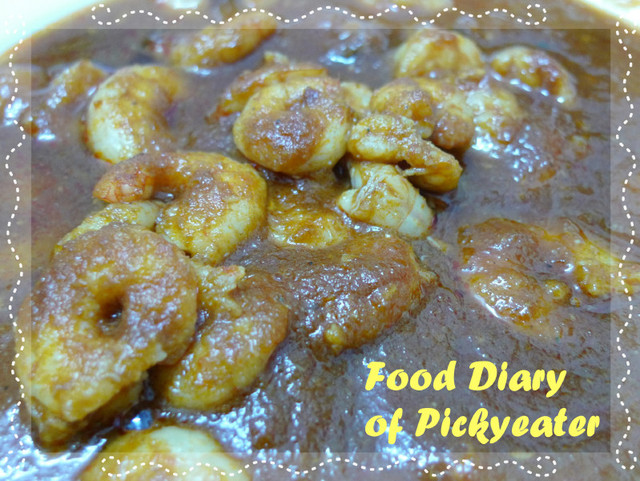 Even my hubby kept going on about how good this would be if we had bread or buns and dip it into the curry or even if we eat the bread with the shrimps.
At last, one curry-less pork roll or
Lor Bak
as it is known in Hokkien (local Chinese dialect)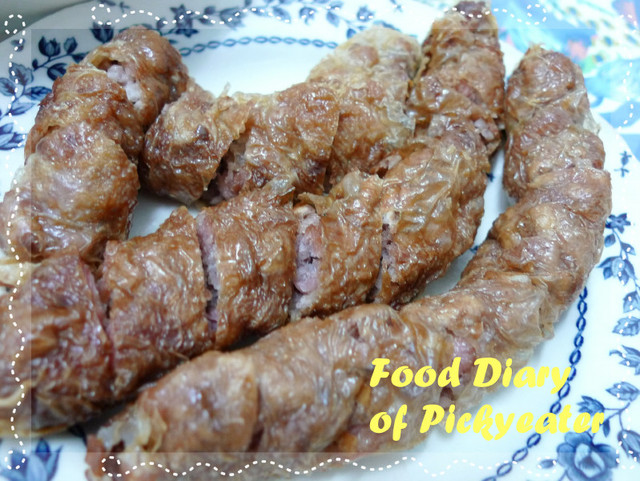 All the dishes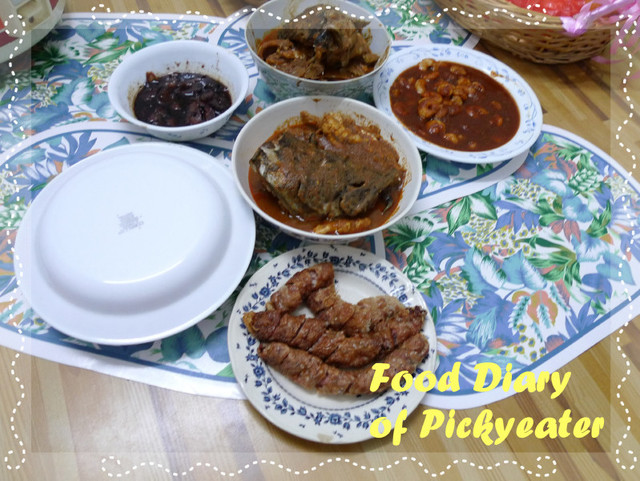 Yeah, weather may be hot, the meal's hot, but we could do with a little spice in our life now and then, don't we?
Just make sure there's lots of water around in the house, just in case ;)