Nyonya food, or also known as Peranakan food, is a unique blend originating from the mix of the local Malaysian culture and the influences of the migrating Chinese and colonization.
There are two states in Malaysia which serves authentic yet uniquely diverse variety of the Peranakan food; and they are in Penang and Malacca.
Being a local favorite, the influence of the Peranakan/Nyonya food had spread throughout the country and it is not uncommon to find restaurants, cafes or eateries serving the cuisine around.
I was introduced to this little shack of a restaurant located in the Jusco Mahkota Cheras;
Nyonya Delights
, which serves simple Nyonya dishes from their humble kitchen.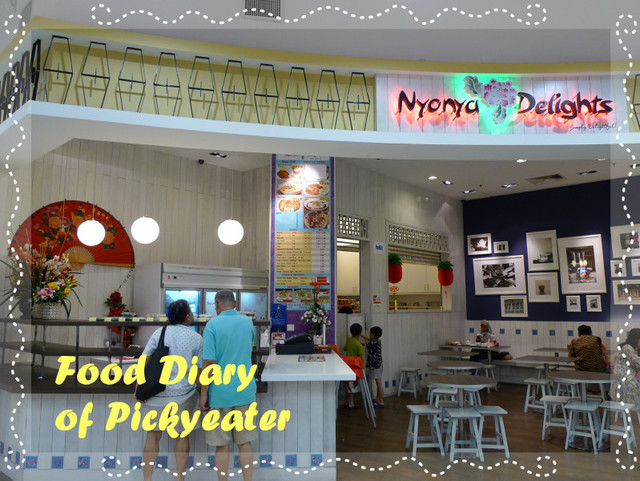 The menu is simple, and only offers a limited variety of rice, noodles, desserts and kueh (cakes).
At one glance, it does not look like there is much to offer, but the food were not too bad.
Glutinous Black rice with coconut milk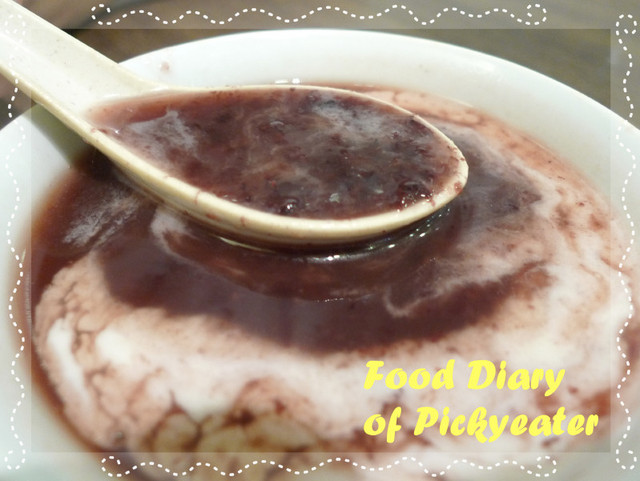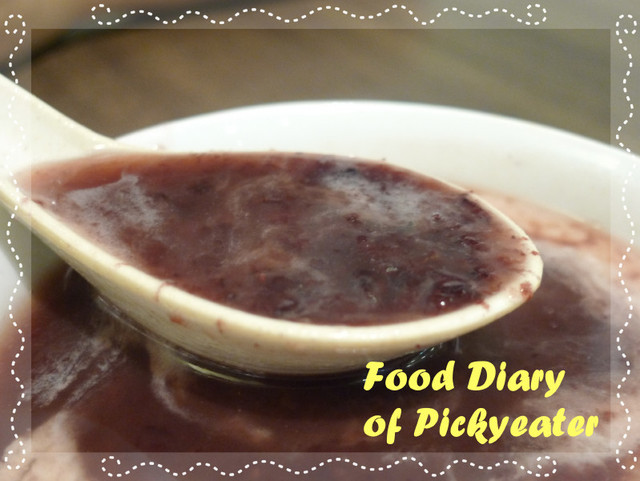 The glutinous black rice is a favorite among many, as there is a smooth taste to the soup and also the grainy rice which is quite enticing with its aroma.
The coconut milk enhanced the taste by adding to the exotic flavor of the dessert.
Ice Kacang (MYR4.50) (Shaved ice with red beans and assorted condiments)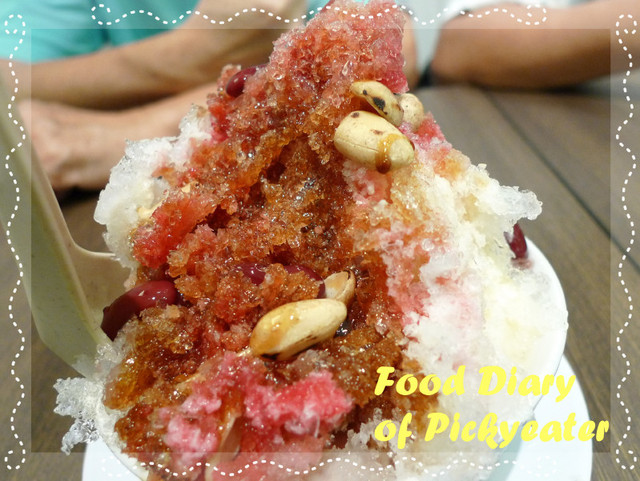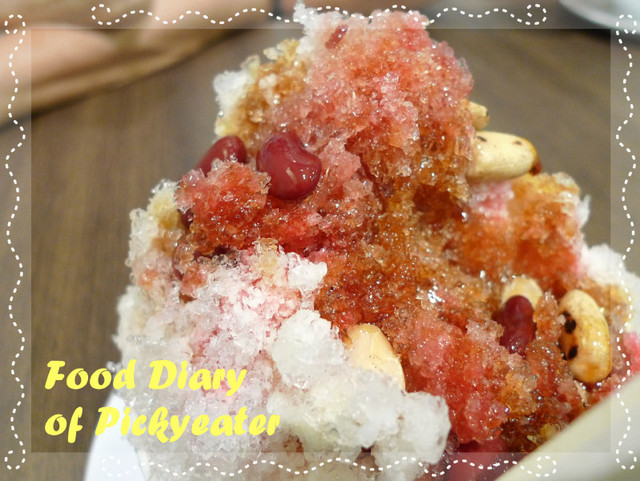 Cendol (MYR3.90)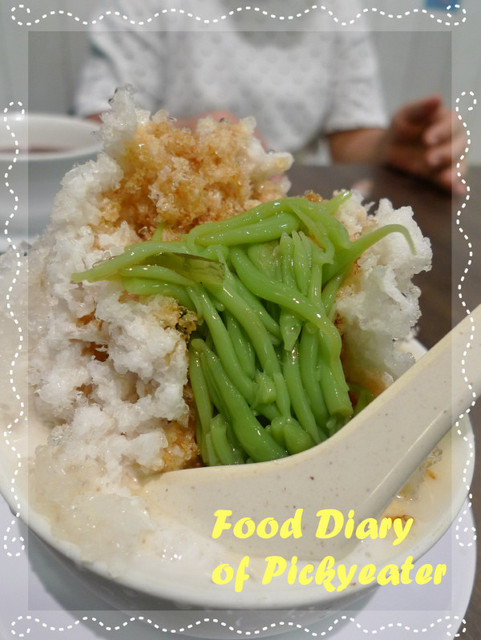 Shaved ice served with gula melaka (brown palm sugar syrup), red beans and cendol (green strips made of rice flour)
This is also another favorite, but this is not as good as the others we have tried. Penang up north is definitely famous for this bowl of refreshing iced green color dessert (will post on it another time)
Mee Rebus (MYR6.90)
Boiled yellow noodles served with sour and spicy gravy made with potatoes and finely grounded nuts, served with half a boiled egg and lime to add to the zesty flavor.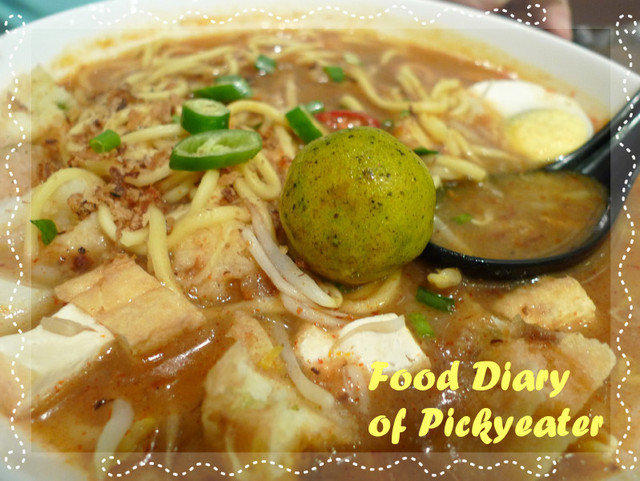 Mee Goreng (MYR6.90)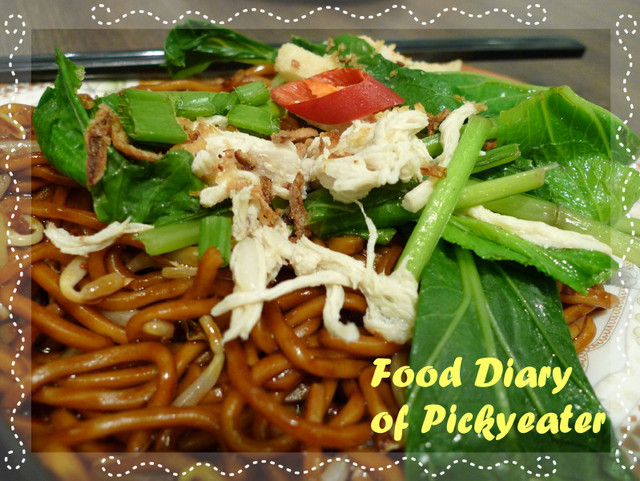 Stir-fried noodles with chilies, served with sliced chicken and vegetables.
Nasi Lemak (MYR6.90)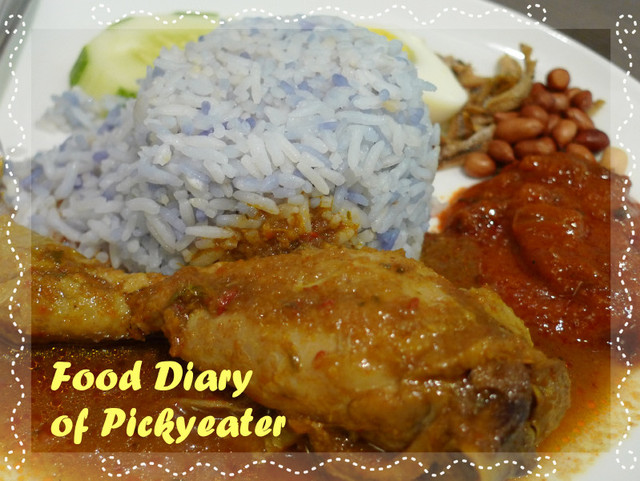 This is one of Malaysian's local favorite, and is enjoyed at almost every meal. One of the popular breakfasts, it is usually made of fragrant rice cooked with coconut milk and served with spicy chili gravy with deep fried anchovies, hard boiled egg, and groundnuts.
In this version, they cooked the rice with a local blue flower to give the rice that light blue color and served with curry chicken drumstick on top of a banana leaf.
Nice and peaceful environment to enjoy our lunch, and reasonably priced yet tasty food sums up a great meal, don't you think?