This is one of the snacks that I have found in the convenience stores; the
egg sponge cake
.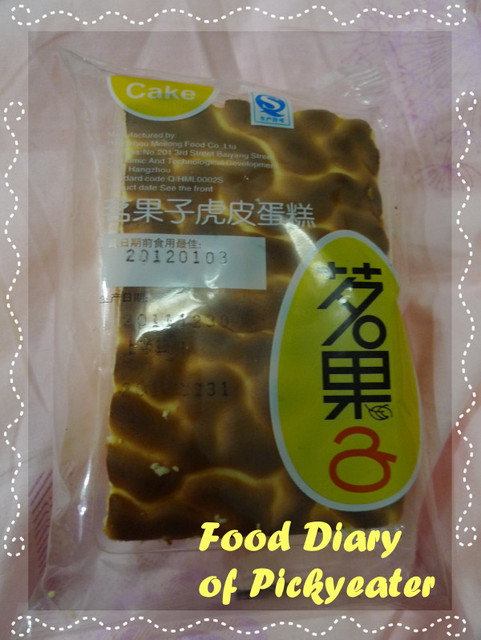 A good thing too; as it became the snack when I was traveling on the road.
It was quite difficult to find any decent food that I am not suspicious or skeptical of the hygiene when I was traveling (yeah, I am really picky when it comes to food)
On my two day trip with the tour group, I was quite surprised (not to mention dismayed) at the food quality we had at some of the places.
Alright, to be fair, the first day, when we were in Wuxi, most of the food were still quite acceptable, as you can see in my previous posts. However, as we move out of Wuxi to our next destination (I have yet to post in my travel blog), food was really, erm, let's just say, way below my expectations and you will see that in my upcoming posts.
Therefore, you can see why I am singing praises for this humble little cake which served me faithfully on my road trips.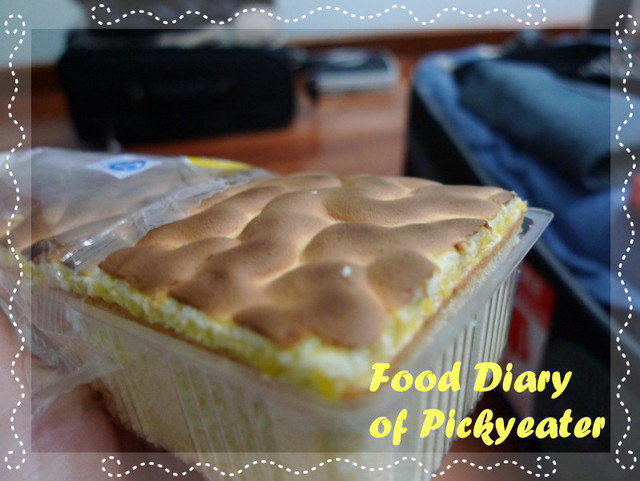 It was nothing fancy; just a simple e
gg sponge cake with a light fluffy and soft texture of a sponge cake
and yet was aromatic of the eggs used in the making.
I guess they used mostly egg yolk, due to the yellow color in the cake.
There is also a light layer of cream on the top, below the golden brown top which was quite aromatic as well.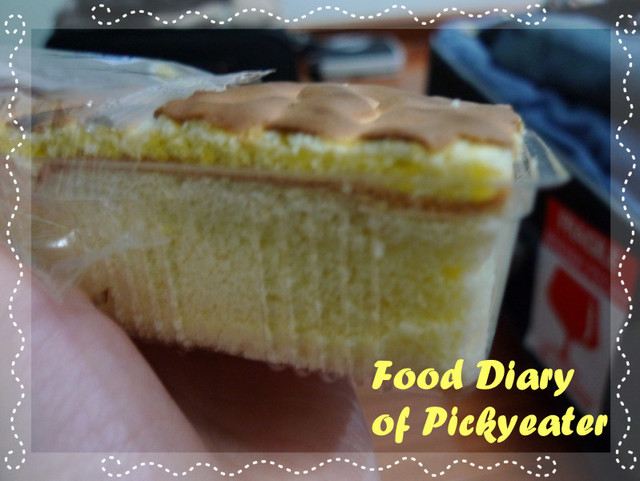 I was not too fond of that creamy layer, and I felt it would do much better without it.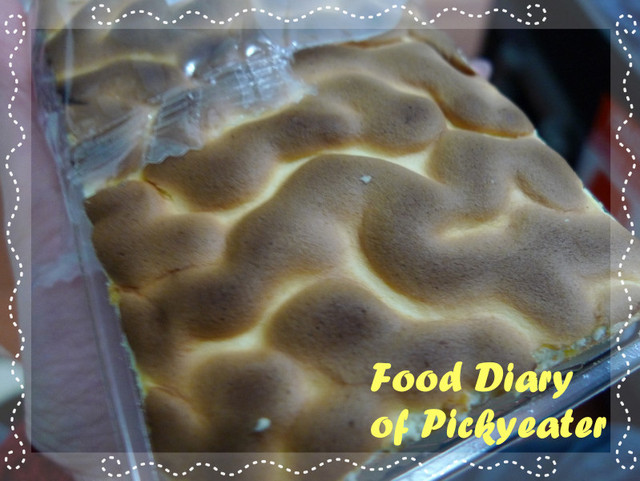 At least there was a comfort food, and the good thing is, it was quite cheap and costs only RMB3.60 (~MYR1.80)
A lucky thing to have this, or I don't think I could bring myself to eat the other stuffs.
Oh ya, thanks to my thoughtful mother-in-law, she also prepared biscuits, sweets and fruits to last us during the trip as well. A good thing to travel with the wise elders ;)
Do you also prepare stuffs when you go on road trips?