A strawberry muffin pops up in its vibrant and cheery red color; and adds that aromatic flavor to a freshly baked and plain pastry.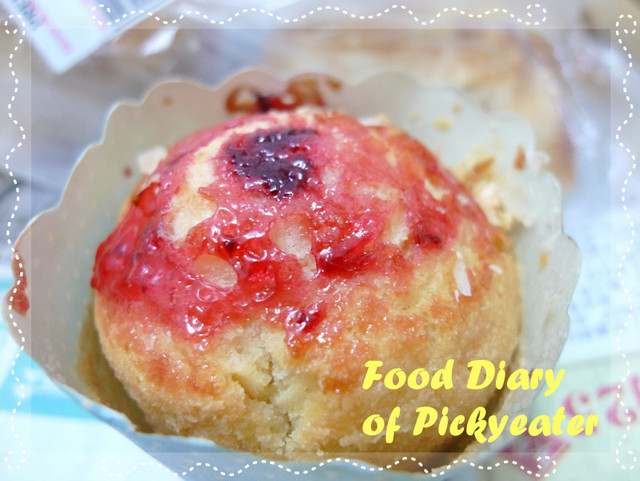 I love strawberry, and I am sure it is no surprise, since I have never forgotten to mention it (like almost all the time), so imagine my excitement when I spot a cute little strawberry muffin on one of my grocery shopping trips to Tesco.
Priced at MYR1.10, it was not too cheap either for a small-sized cup like this, but well, just one muffin to try out to see whether I can find a good muffin.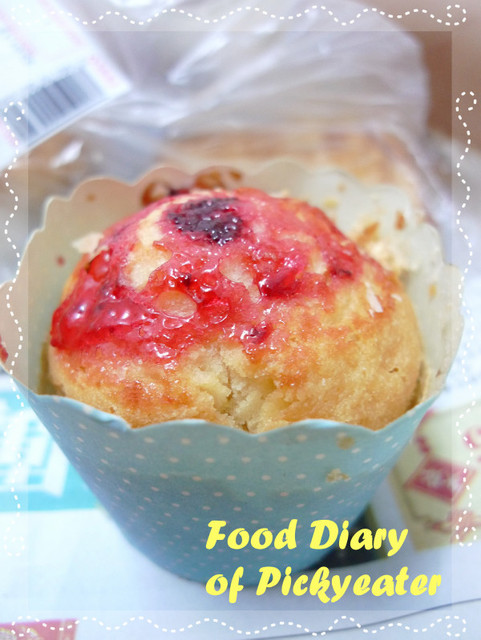 There are also other flavors available; kiwi, orange, chocolate, but we decided to only try out the strawberry first.
I was quite disappointed, really, as the strawberry flavor was merely, strawberry jam splattered across the top of the cake.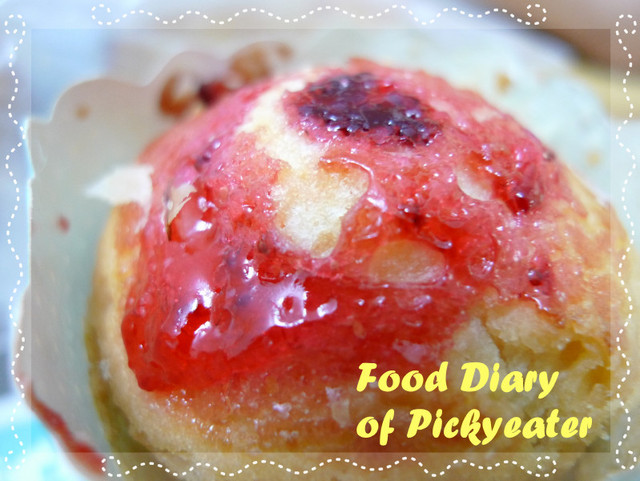 There is no hint of the strawberry taste, let alone of the flavor or fresh whiff of the fruity scent in the cake.
I was quite disappointed, really, as to me, this is not what I would call a strawberry muffin; but more of a cake with strawberry jam, and that's it.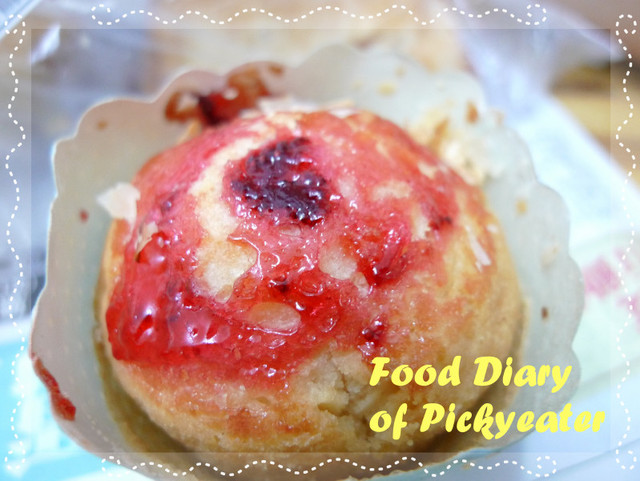 I guess, I won't really dream of a good strawberry muffin for some time now...unless I am really convinced that it is really GOOD.
Too bad for me, I wish I could find really good muffins, never mind the flavor..although I prefer fruity muffins :)