Nestled among the luxury mansions along Northam Road is this famous seafood restaurant in Penang, Ocean Green.
Its reputation in fresh seafood and specialty dishes are almost compatible to that of Eden Seafood, from what I have heard from Penangites.
I have personally dined here a few times too, in my previous posts but it has also been a long time since I was here.
On my birthday itself, I was treated to lunch here.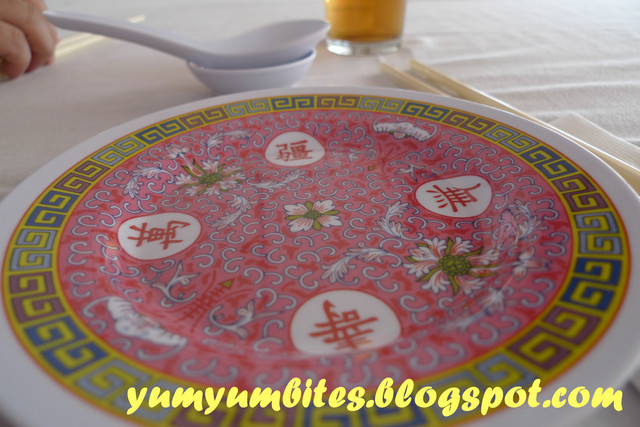 Ignoring the heat from the hot weather at that time, the place actually has a nice view overlooking the sea which was just excellent for dining.
(Again, pay no attention to the heat)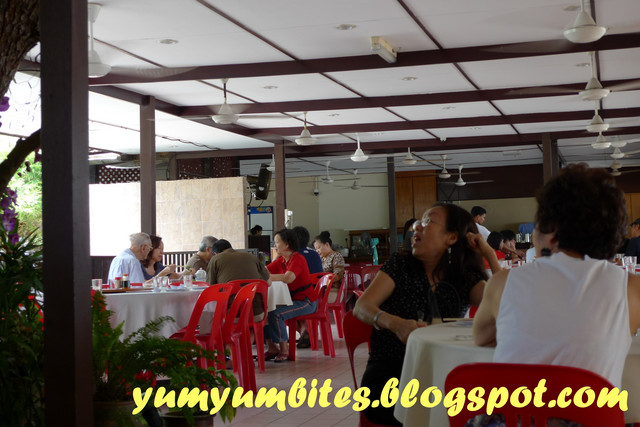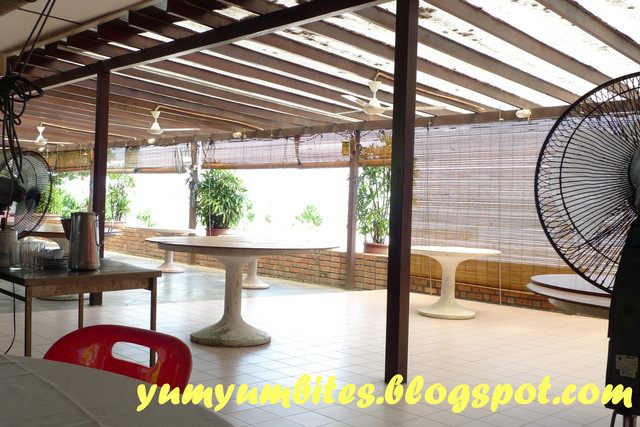 I was usually here for dinner and that was the first time I came for lunch; but they serve the same dishes and they are open for both lunch and dinner (obviously!)
One thing to note, I was not too happy with the services by the staffs here as they were inattentive despite having them in numbers which clearly exceeded that of the customers at the restaurant.
We had to wave frantically, and yet, no attention. The guy who came to took our order? He seemed to be in a hurry to finish taking our orders and was rushing us through.
Bad, bad, bad...not a good thing for an impression on customers, if you want to live up to your reputation.
Anyway, the food definitely proved the standard of this restaurant and why it garnered such positive and even five-star reviews from locals and foreigners alike
My favorite dish, as indicated in the title of this blog post itself, was the Spinach in superior stock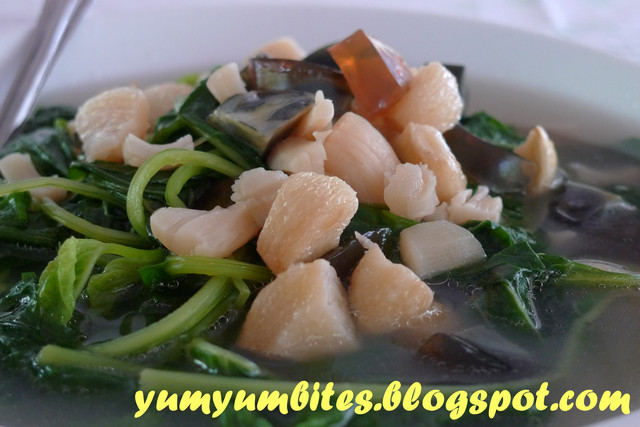 It was truly a different serving from other restaurants with the same dish.
There were even dried scallops and the stock, was just so simple and yet it was pleasantly sweet in taste.
The sweetness is not comparable to that of sugar's but rather, the natural sweetness from the ingredients in the stock such as the eggs and the scallops, and also the dried anchovies used in the preparation of the stock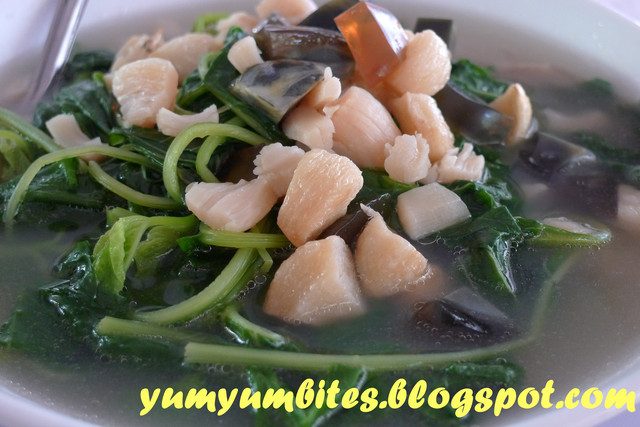 I enjoyed this dish, and I think it only cost about RM10-12; it was truly reasonable!
Their recommendation of their in-house specialty beancurd was their version of homemade beancurd fried and then served with their signature style kerabu-like gravy (RM10).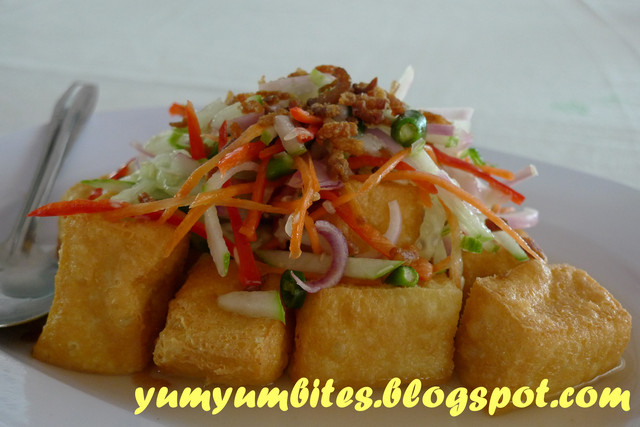 The gravy had a tinge of slightly sweet and sourish taste to it, and like kerabu, there were lots of sliced onions, chillies and cucumber in it too.
It just went perfectly well with the fried beancurd.
The beancurd was well-fried and the inside was just so soft, when it touches your tongue.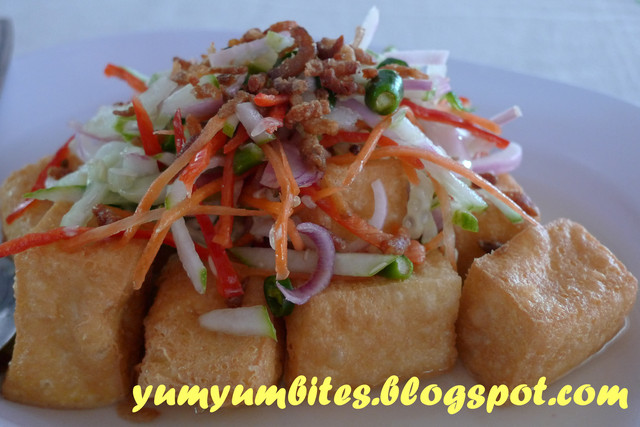 Steamed red snapper; RM28 in plain soy sauce was a simple dish but yet tasty, as the fish served was fresh.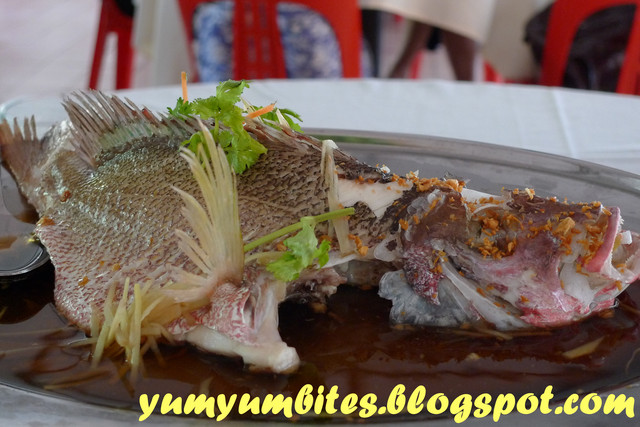 I had no doubt of their reputation serving fresh seafood and being one of the best seafood restaurants on the island.
With dishes tasting like these, what else can we say except holding our thumbs up and in my case, giving them a good review on my blog? =)