Tell me about Spanish and the first thing that comes to my mind is the Flamenco dance, their music, the rage bulls and the flamboyant traditional dresses, not forgetting their colorful culture which just brings a light beat to everyone's heart.
Of course, how could anyone miss the flavorful Spanish cuisines which comes in a wide and mouth-watering variety?
It is hard to find a Spanish restaurant in Malaysia which booms with Japanese, Korean and Italian restaurants, and La Bodega is probably the only one which started this Spanish chain restaurant here, serving authentic and good (fortunately) food from Spain.
I have heard of Spanish living off tortillas, quesadillas, tapas, etc and you will find that La Bodega has all that to offer on its slim and compact menu.
I am not that familiar with Spanish food, but I was instantly attracted to their hot and cold tapas selection; which was clearly an intelligent choice as La Bodega was famous for their signature tapas.
Forgive me but I have forgotten the names of the tapas I have ordered =(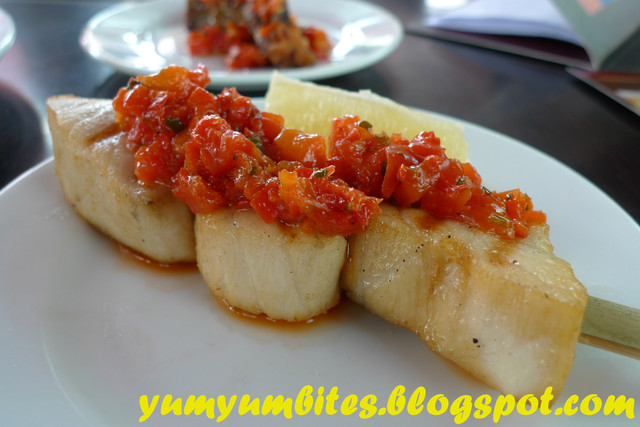 This was white fish on skewer with some tomato puree dressing (RM18)
The fish was slightly overcooked and somehow, the dressing/gravy did not go well with it at all.
I prefer this Spicy grilled salmon instead, as the sauce was very flavorful and appetizing and it was not too spicy for my liking (RM22)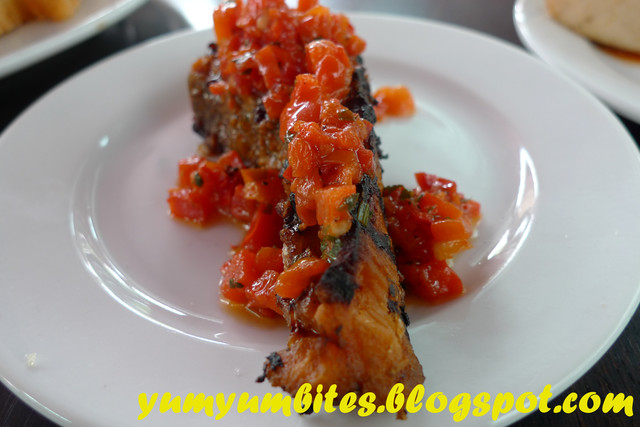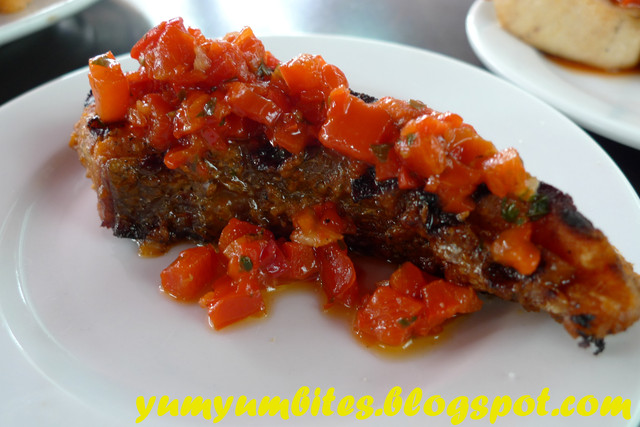 Chicken burger; one of the main courses on the menu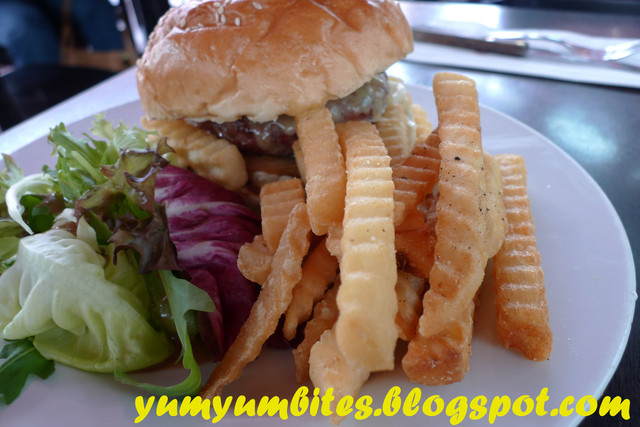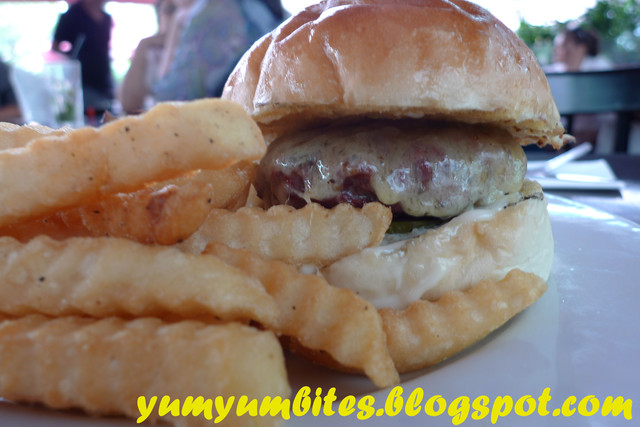 The pleasant interior design of the restaurant injects an authentic Spanish feel which makes you feel relaxed and comfortable.
Prices are slightly on the steep side for this restaurant, but it is a clear change from the usual offerings of foreign restaurants such as Japanese and Korean which are in abundance here.
I will come back for another visit; hopefully I will remember the names of my food then? =)