CNY was the best time to enjoy Mum's homecooking at home; and I truly had a great quality time at home for a week; the longest I have since I have been working away from my hometown (though fortunately, I don't work that far away yet)
I love fish; especially fish fillets as they are tender to chew on and best part is, I don't have to worry about the bones or the skin of the fish.
Yeah, I hate the skin of the fish; or of anything else that I eat.
Don't even try to tell me about the nutritional value of the skin, etc. I just can't stand it!
And the bones, uh...I accidentally swallowed two the other day....sighs, so much for my love for fish and they just had to choke me with their bones.
Mummy decided to reward me or rather, surprise me, with two dishes with fishy theme for dinner on the 3rd or 4th day of CNY I think.
Perhaps it is also due to the fact that my holiday at home is ending soon? =P
She specially marinated some fine garoupa fish fillets which bought from the market on CNY's eve with corn flour to form starch and light soy sauce.
Braised fish fillet with spring onions and ginger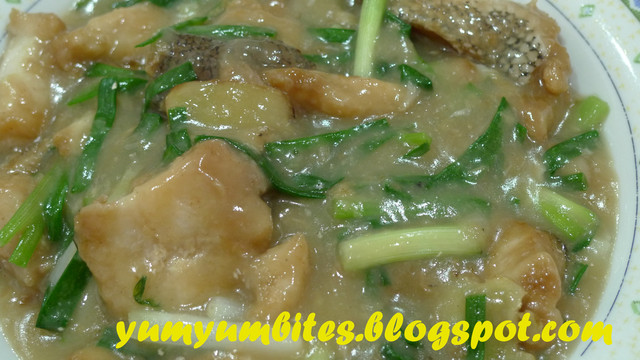 As you can see, it was a pretty good imitation of what we see in restaurants; only that the broth was a little too thick or starchy than intended, as Mummy says.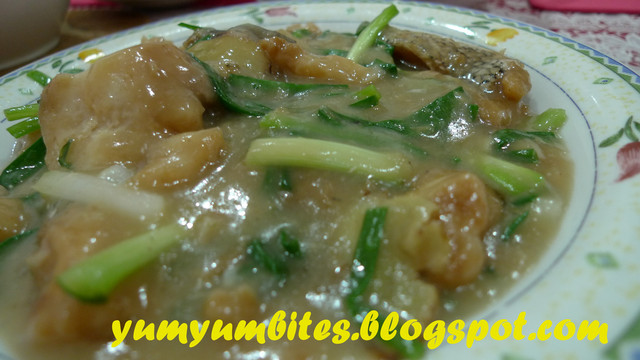 I love the tender taste of the flesh, and it was definitely fresh and well-marinated.
Spring onions were in abundance; after all, that is the privilege that comes when you dine at home.
Another dish is the Fried Black Pomfret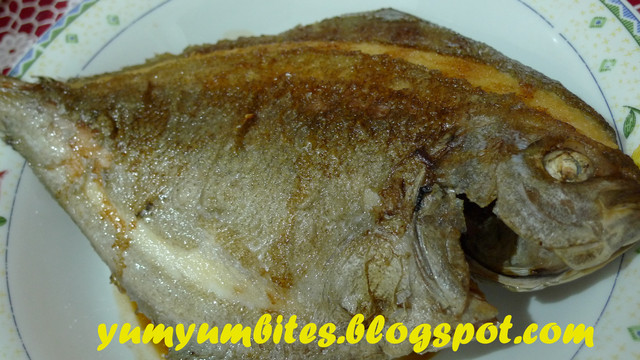 It was just simply and lightly fried to be served.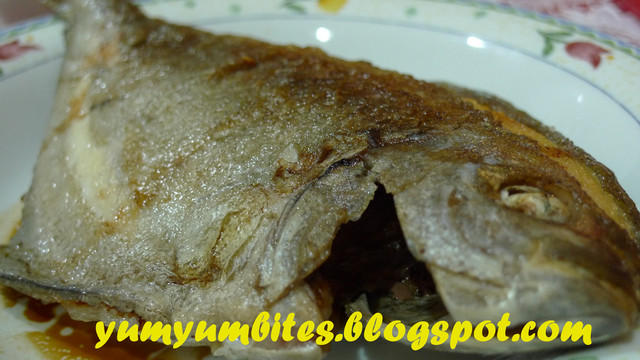 Typically, this is a fish which needs to be either fried or braised in thick sauce due to its own thick texture in flesh. It needs to absorb the tastes of any accompanying broth (which should be slightly rich as well) to enhance the taste of the fish.
White pomfret, on the contrary is best served in steamed style due to the thin and delicate texture =)
Red hot chillies to accompany the fish or anything...looks so red eh?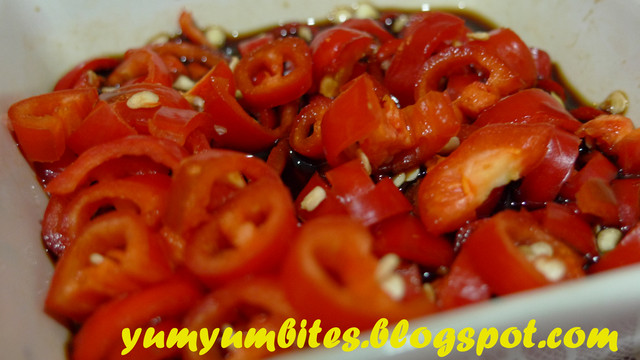 Stir-fried vegetables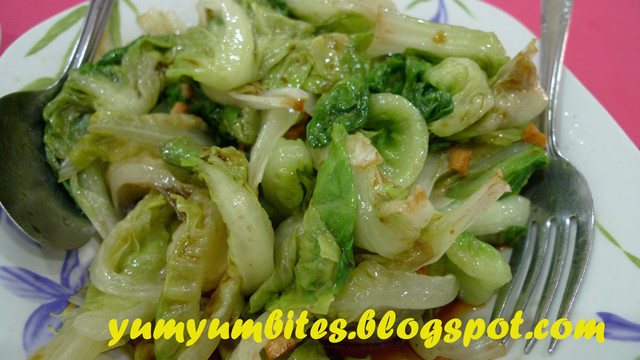 Another option of the vegetables; stir-fried napa cabbage with fish cakes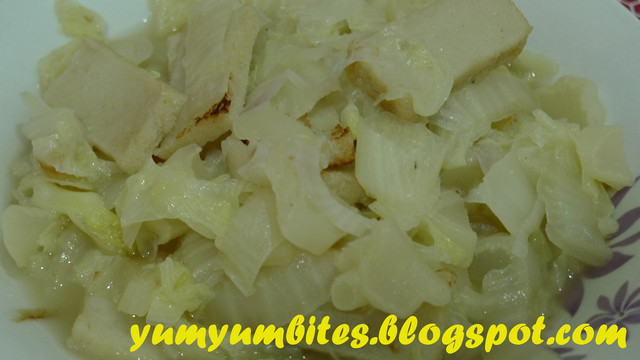 This is a different version of napa cabbage as it seems to have a lighter and softer texture.
I still love it although it looks kinda plain in the photo; trust me, the photo is not doing justice to how it actually tasted!
Braised Chicken in soy sauce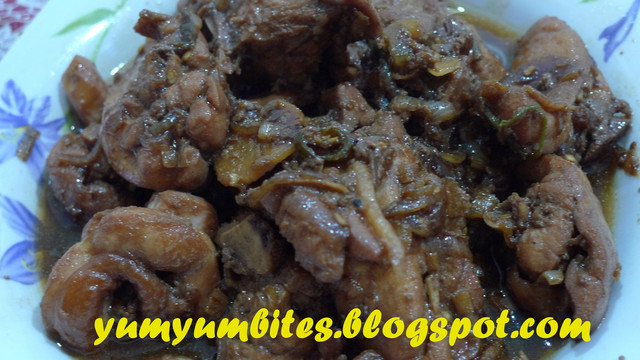 This is another of Mummy's specialty dish; and it is pretty simple to prepare as well, so I should not say it's specialty dish anymore huh?
Soup with sotong balls and vege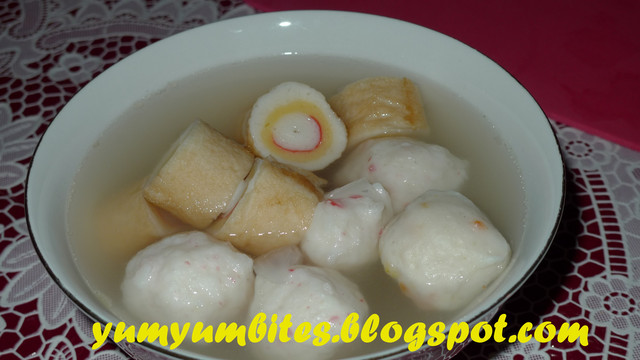 Corn Soup with spring onions and fishballs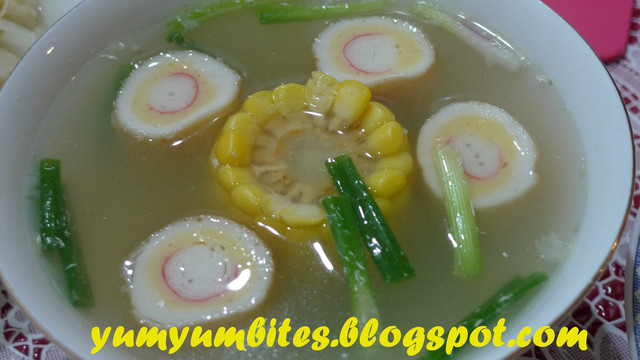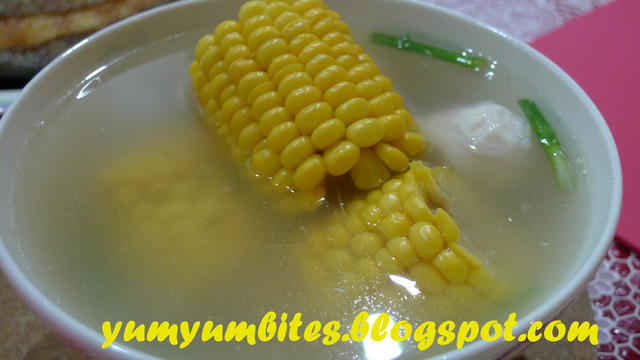 Simply tasty!
I think it was decent and simple meal which I enjoyed very much; and come to think of it, I seem to only sing the highest praise for homecooked food eh?
That officially wraps up my collection of homecooked food for CNY....I am homesick now....