On a separate occasion, I attended another little girl's birthday (age: 8) at one of the exclusive restaurants cum cafe located along the same row with the police station in Pulau Tikus.
Strada is no longer the new restaurant I went to two years ago; it is now pretty well-established and seems to be popular among the local diners in the area as well.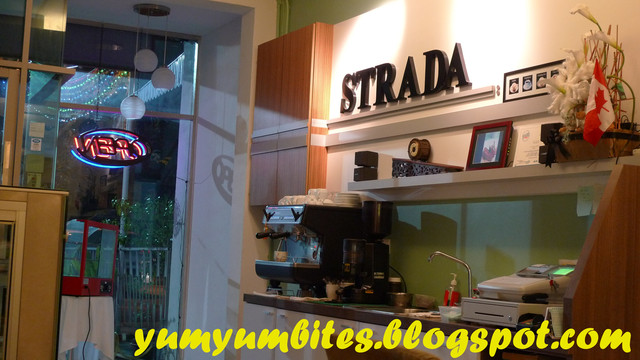 Anyway, the hosts know the owners of the restaurant well; in fact, they were schoolmates and friends for a very long time.
Therefore, we were treated with of course, special privileges and attention that night =)
The owners of Strada actually pride themselves in unique cooking style; with a twist of Western fusion with the Canadian way of cooking. In fact, they were also focused on healthy living and has injected this concept into most of their dishes served in the restaurant.
It was a list of exclusive guests; mainly family members with 2-3 close family friends and the hosts were generous and kind enough to allow their guests to select their own choices from the menu.
Mango Banana Smoothie and Strawberry smoothie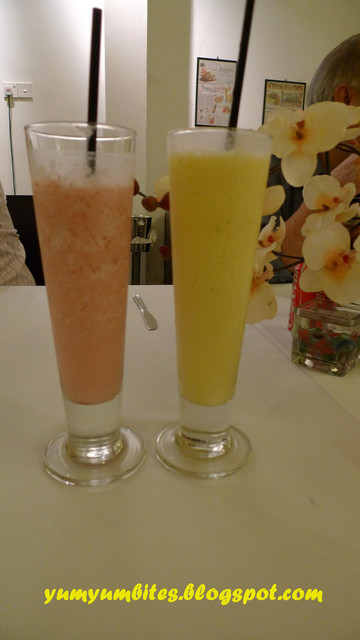 Without a doubt, I am sure you know who ordered the strawberry smoothie, eh? ;)
The strawberry smoothie was blended with fresh Cameron strawberries with fresh milk; and it was pretty smooth and pleasant.
I could tell that the strawberries were fresh by a whiff! (I just adore strawberries so much!)
The mango banana smoothie, held a stronger scent of banana rather than the mango, as I guess, the strong potassium content and mashy texture of the fruit lends a stronger influence compared to the mango.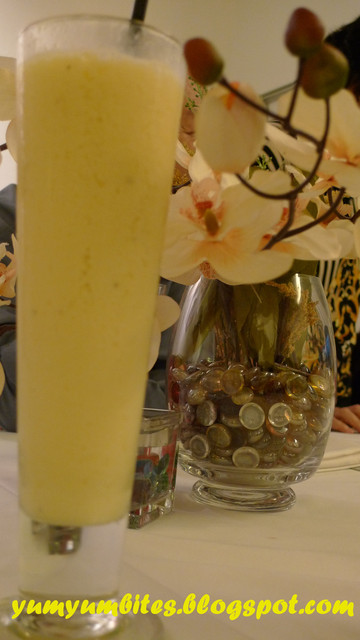 The hosts recommended the tomato bruschetta; which they say, were rather good here.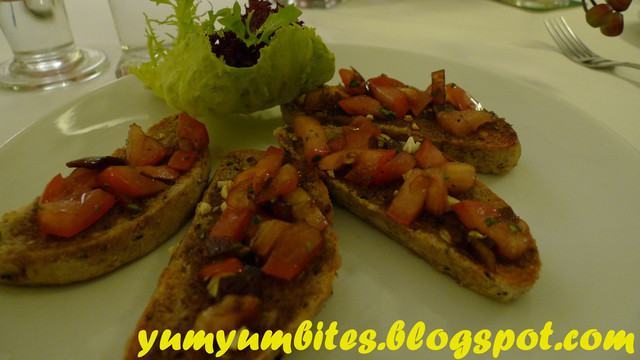 I found it slightly different from others that I have tasted in Italian restaurants; mainly because it does not sport a large serving of cheese on the bruschetta, and it was quite healthy being that; with that small drop of olive oil to perk up your senses.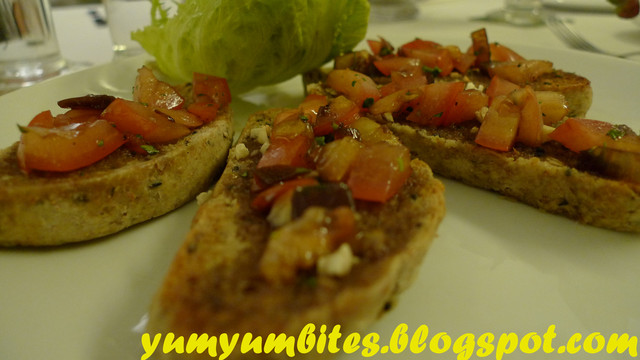 If you are a fan of cheese however, you may this a little bland for your taste though.
Spaghetti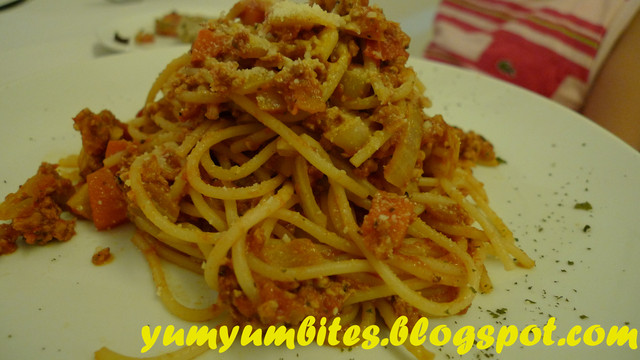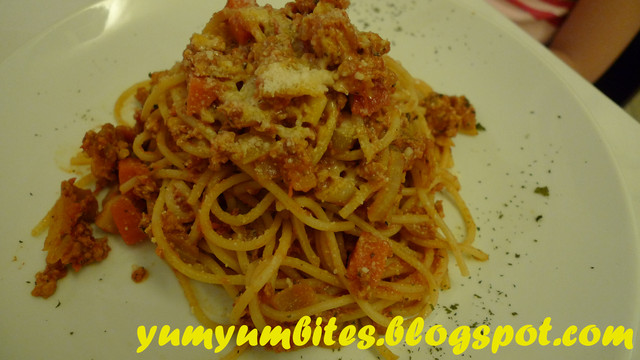 Macaroni and cheese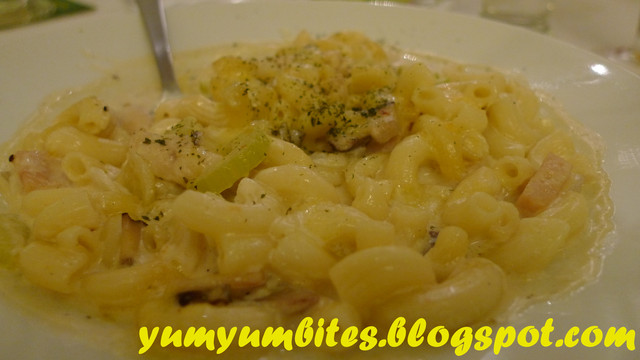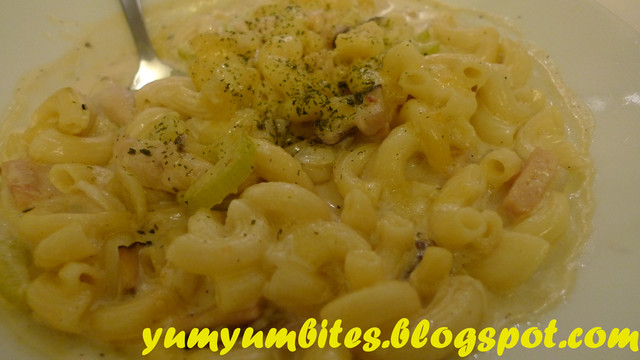 The hosts also recommended their pork knuckles here; which they mentioned were pretty famous too and one of their specialty dishes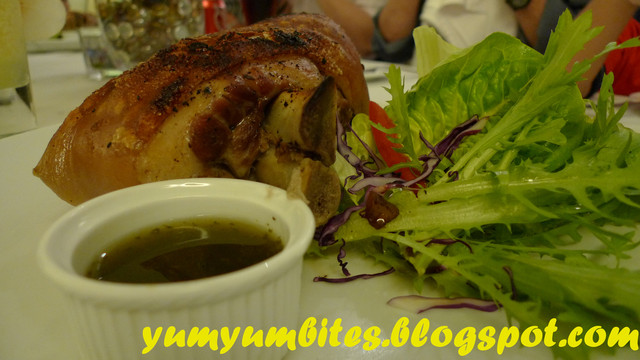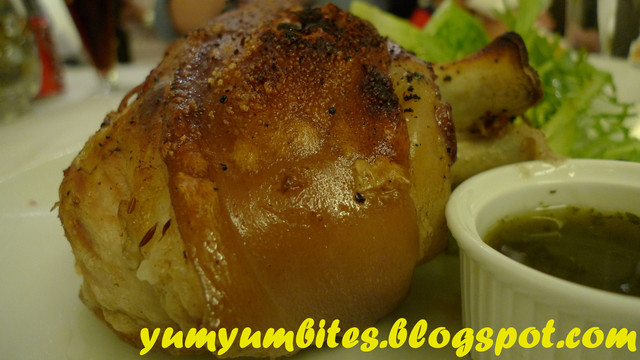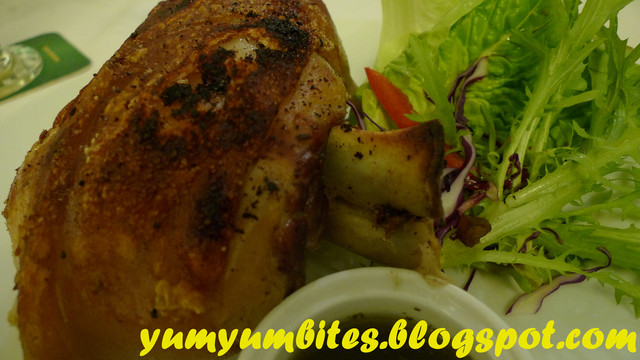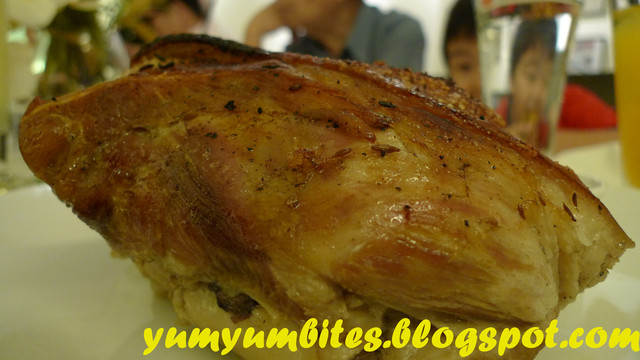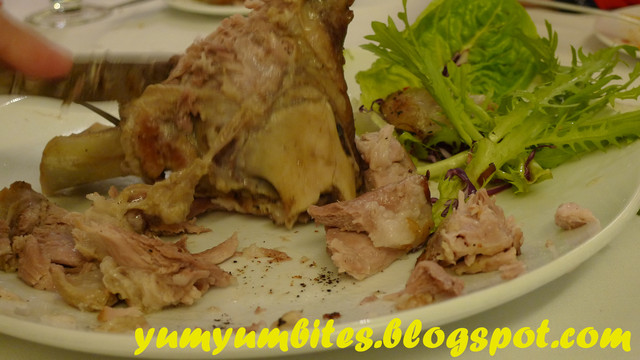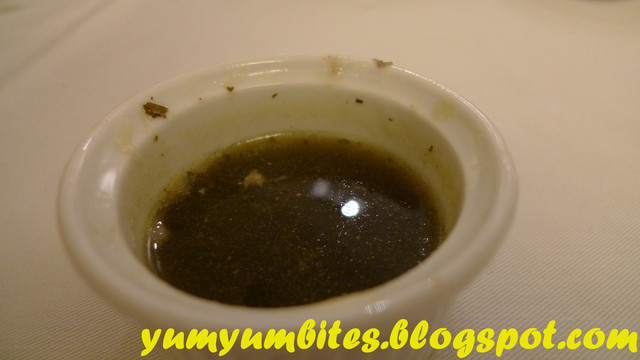 From the responses around the table, I guess this still has room for improvement as some commented that it was rather bland and the mint sauce just was not right for the knuckles.
Honeyed Pork Ribs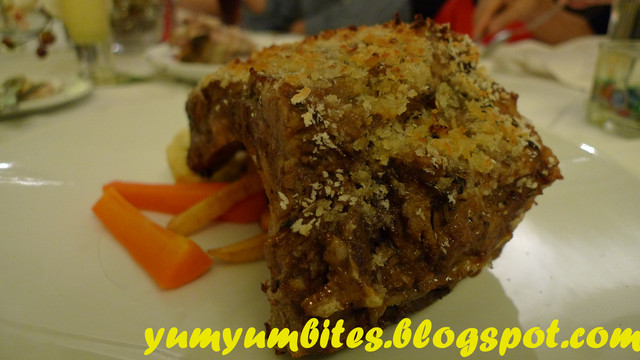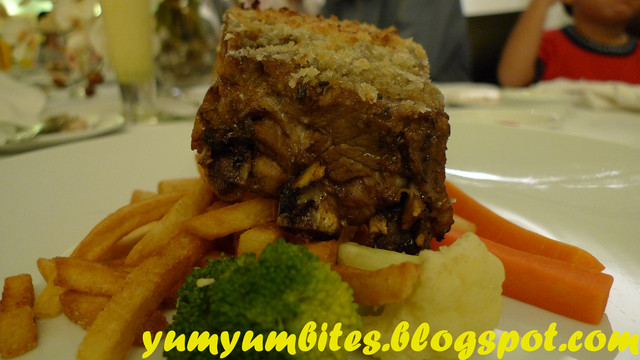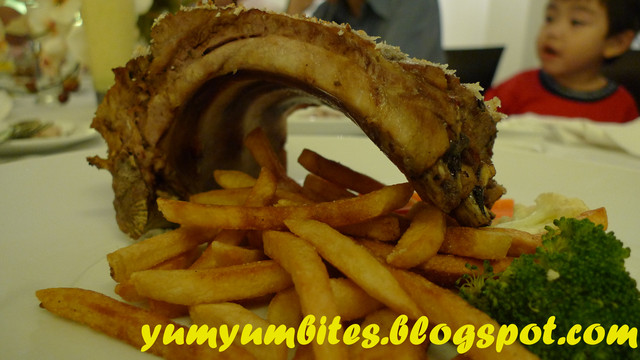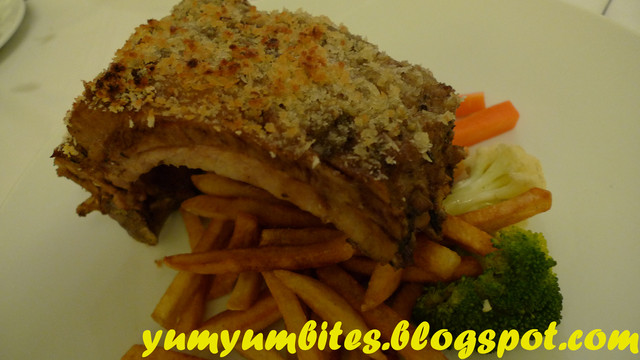 BBQ Pork Ribs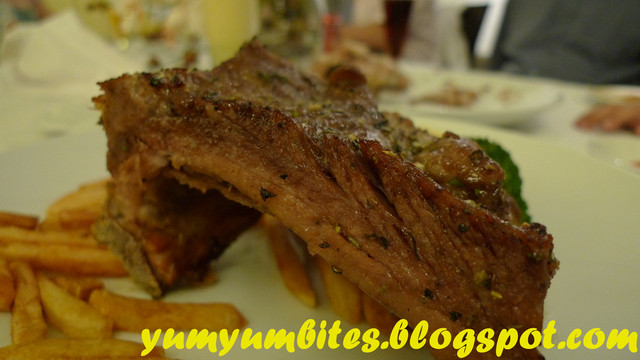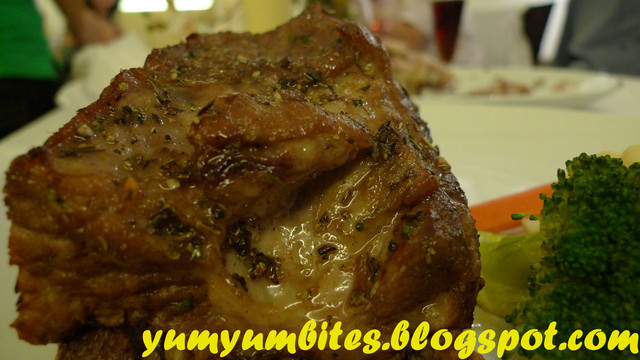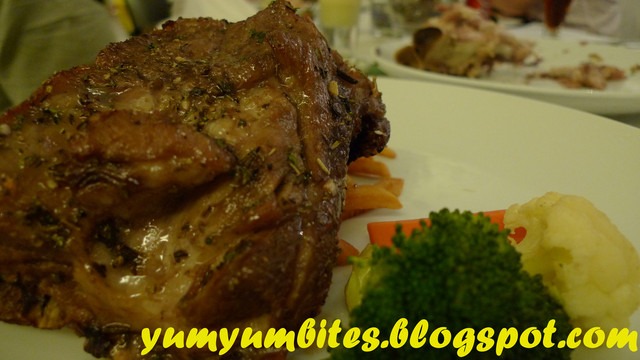 The pork ribs were not exactly up to the expectation as well; as I think it was unevenly cooked (as commented by those who ordered these)
Glazed duck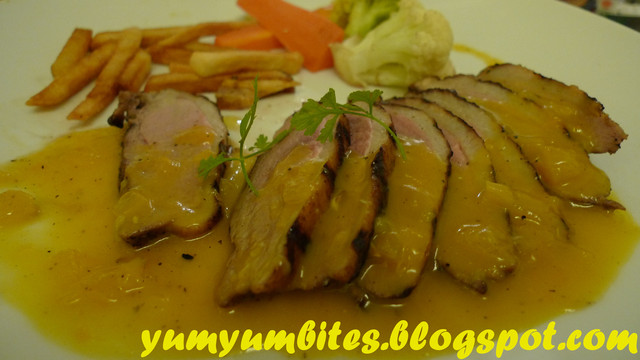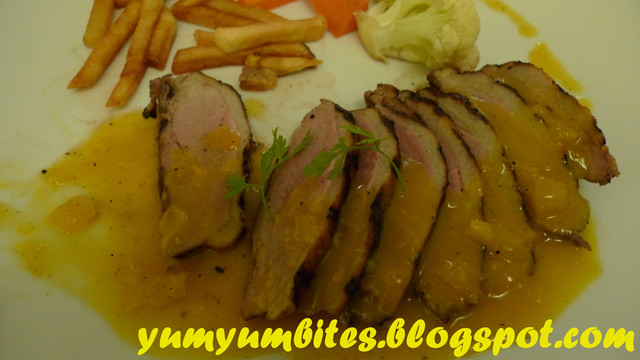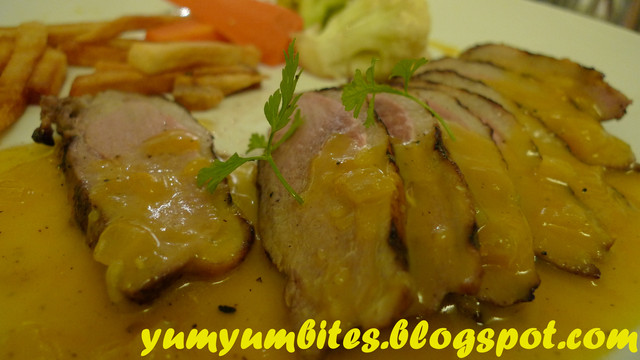 Fresh seabass done almond crusted style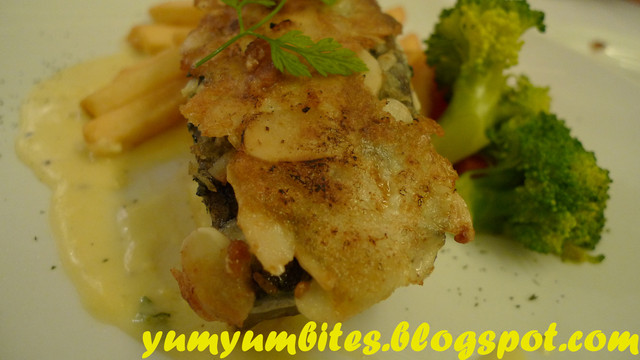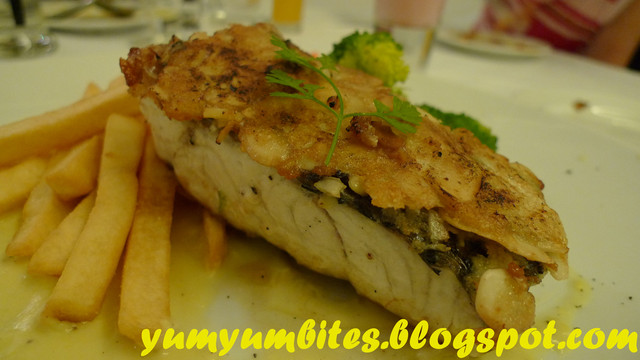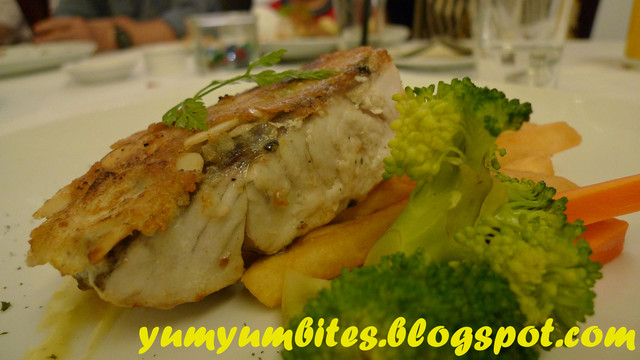 This was definitely bland as well and somehow, I found the fish too, unevenly cooked! =(
Overall, I guess there is still room for improvement and it has not changed much from the last time I was here, two years ago.
However, I must commend the excellent service by the owners and their staff. They gave angpows to the customers' children in their restaurant as it was during CNY then!
I guess their concept of healthy cooking definitely appealed to me, since I don't really mind the bland taste, but not to everyone though.
Over all, it is not that bad and the environment is a perfect place for catching up with friends and family =)