Town Steamboat is not only home to one of Penang's largest steamboat restaurant, but also to one of the best dim sum in town.
This is the main reason why this place is one of the top choices for a wholesome dim sum breakfast whenever we have relatives or friends visiting from overseas.
During CNY, we brought our relatives from Australia to this place for a localized Chinese dim sum breakfast due to the wide variety here.
Char Siew Pao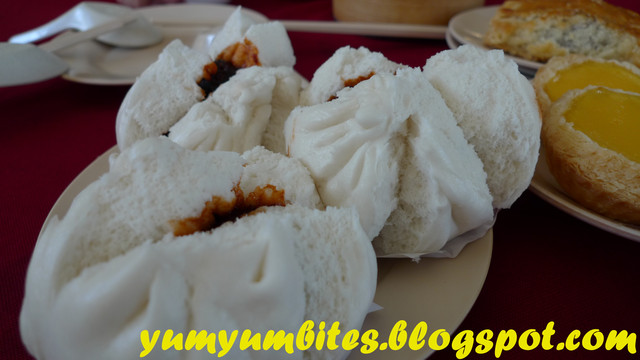 This is basically barbecued pork stuffing in a steamed bun. It is one of the favorites for all dim sum meals and is the top choice for everyone.
The bun was fluffy and soft, and judging from the response from everyone at the table, I think it was definitely good.
Egg tarts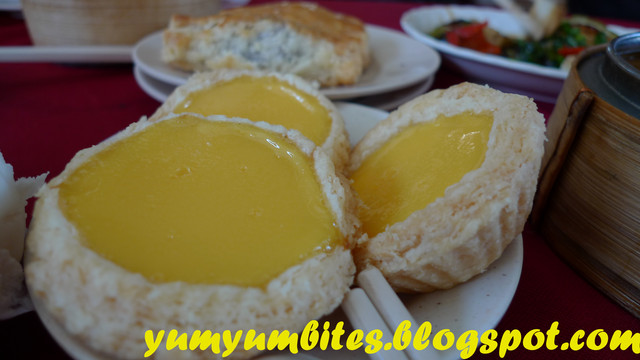 An old-time favorite pastry this is, and I must say, the most popular as well. The egg is cooked to pudding style and poured hot into the mould of a tart before being baked in the oven to form this fragrant and crispy pastry.
Fried radish cake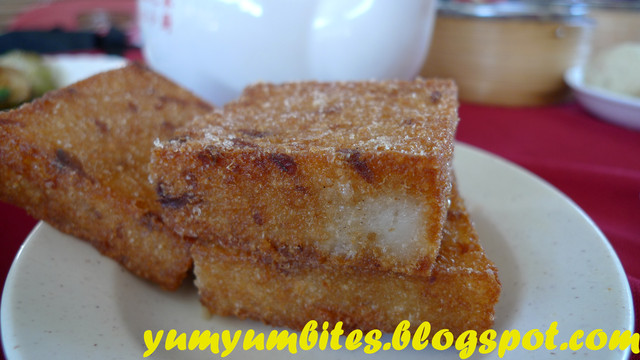 Also known as Lor Bak Ko (when pronounced in Cantonese), this is basically white radish mashed into a cake mould and then fried.
There is another version of this; which is the white steamed radish cake, typically eaten with grounded peanuts.
Siew Mai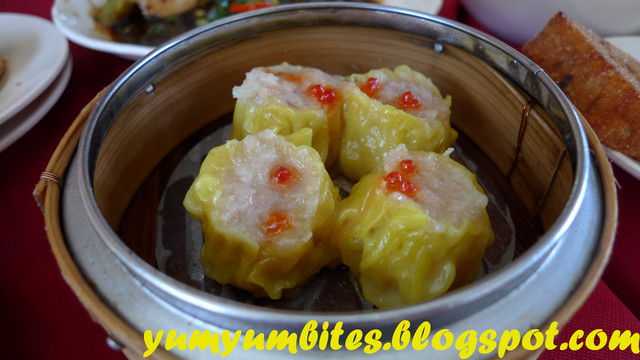 Pork-based dumpling; this is minced pork wrapped with dumpling skin and steamed.
Fried pastries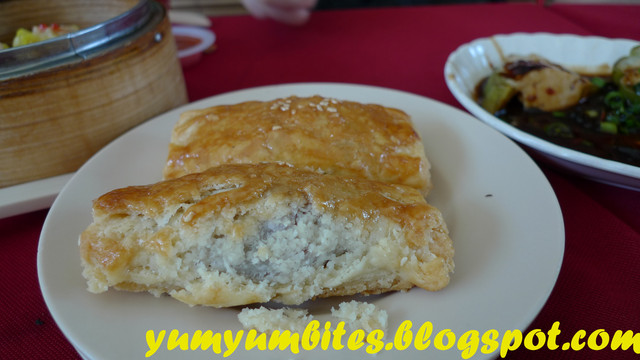 This fried pastry had barbecued pork filling; and is pretty much the same as the earlier Char Siew Bao, only this was a baked pastry.
Yong Tau Foo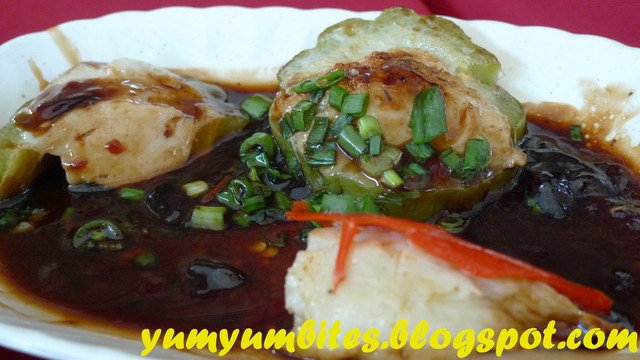 A variation of fish paste stuffing into vegetables which is steamed and served with a medium-weight gravy (usually the sweet sauce)
Garoupa Hor Fun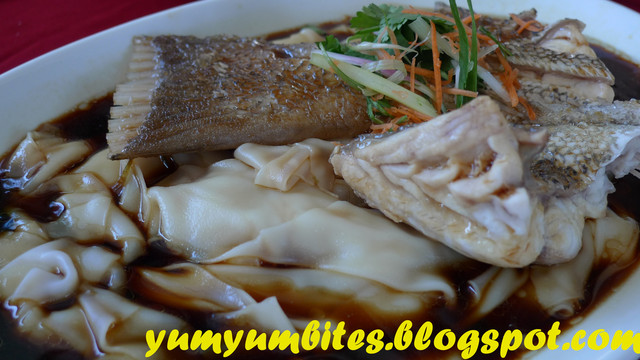 This is probably one of their main attractions here; the garoupa fish served with thick flat rice noodles (Hor Fun)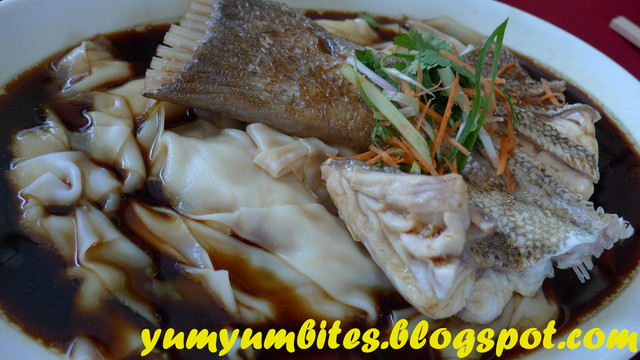 We chose the fish tail area so that there is more flesh compared to the head.
The fish was quite fresh and it went well with the hor fun.
Prawn dumpling with minced crab meat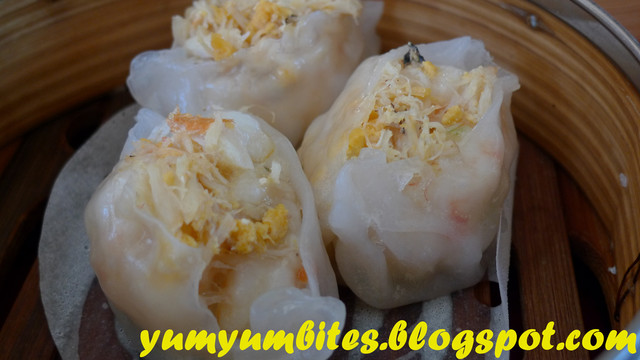 Braised beancurd with fishball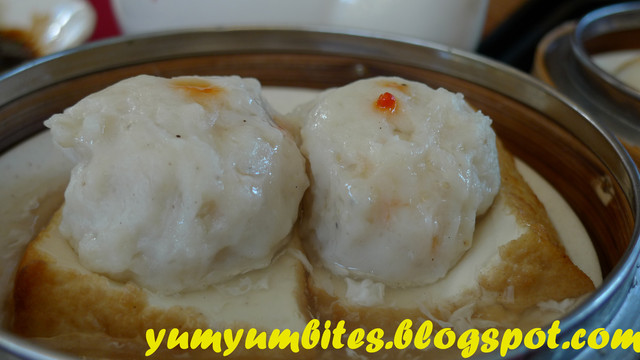 Baby octopus with fish paste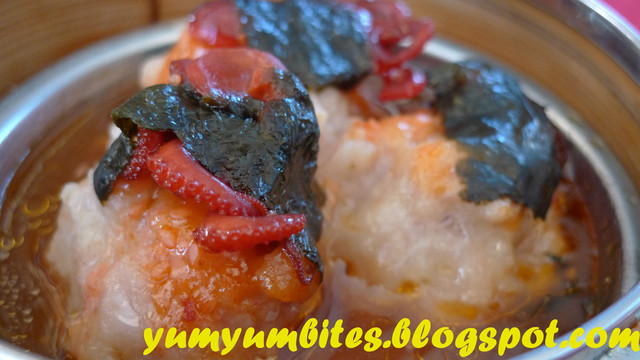 Prices are pretty decent here; although they have gone up a little during the festive season.
However, they have a wide variety of choices and also ample space for dining and even for parking.
There are loads more that we have yet to try, so hopefully, I can share them in future posts =)