After rounds of family gatherings and food sessions, the festive cheer continued with another round of makan session with my old school friends who called themselves the Gang Bas Sekolah.
After threads of emails being spun around Gmail, spamming everyone's mailboxes, we have finally decided on the venue; Greenview Restaurant in SS19, PJ.
Before the day of the gathering, I have been checking out all the fellow bloggers' reviews and features of this restaurant (coz I trust the fellow bloggers more than anyone else =P ) and found that these restaurant has indeed their hidden treasures; especially the Sang Har Meen.
I was geared up with the information I have needed and looked forward to the dinner gathering, of course.
It was bustling with people and it was fortunate thing that my friends have made reservations.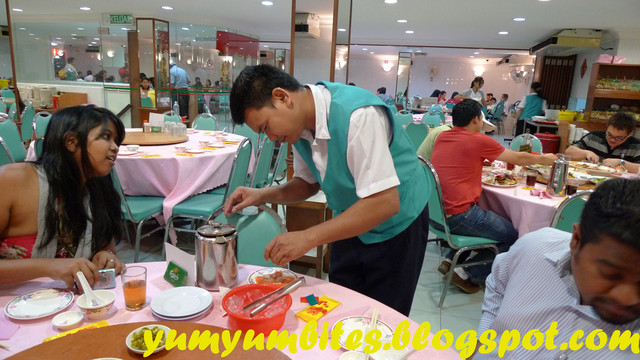 We started off with the Salmon Yee Sang (you're probably getting bored of my Yee Sang posts already, even I am getting bored of the pics..LOL)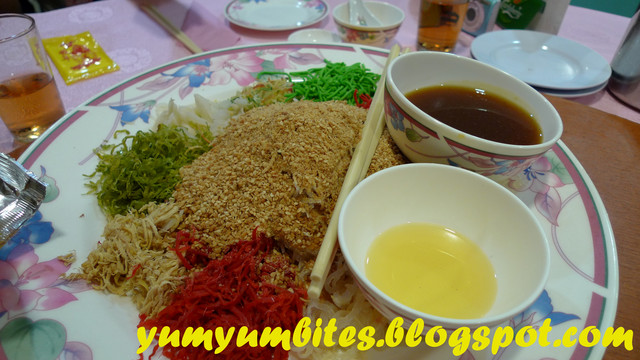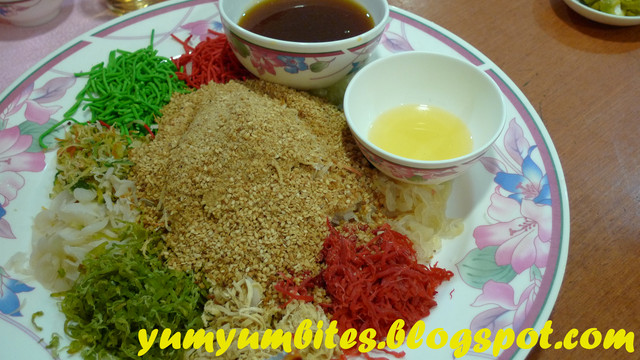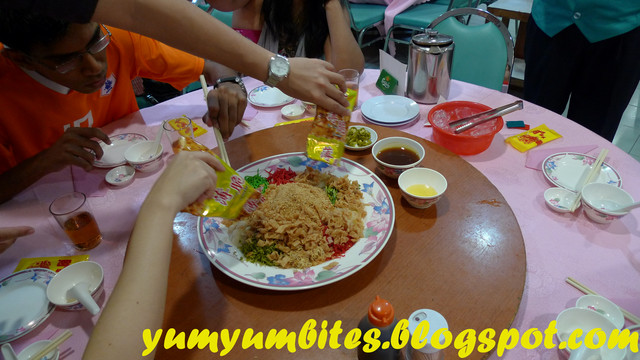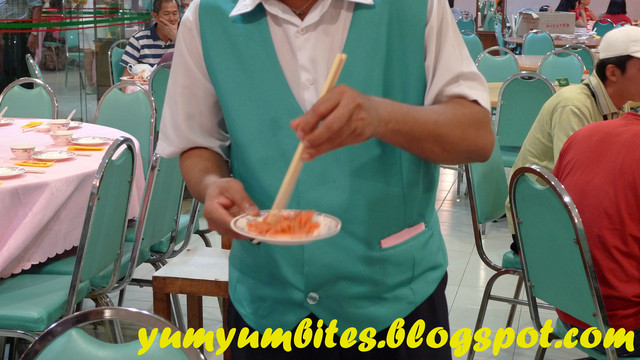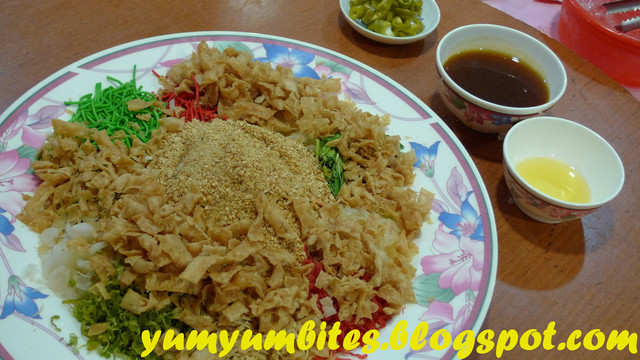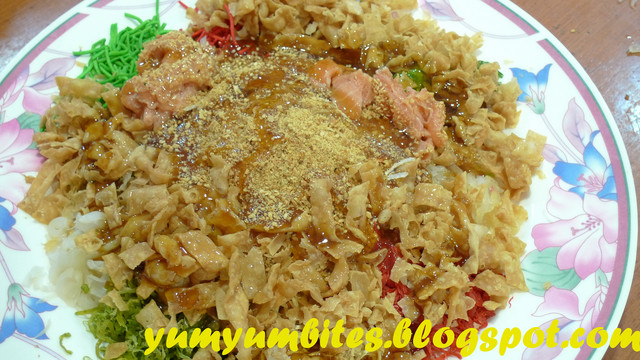 I don't know whether it is our luck that night or what, but somehow I was not really pleased with the waiter who took our orders that night as he was downright rude and spoke in a really loud and 'whatever' kind of tone when we try to decide on our food.
Perhaps it was the CNY crowd which got them agitated; but either way, I have always detested bad customer service/attitude.
It definitely gave me a bad impression of this restaurant.
My friends ordered the Beancurd with salted vegetables soup which they were really fond of at home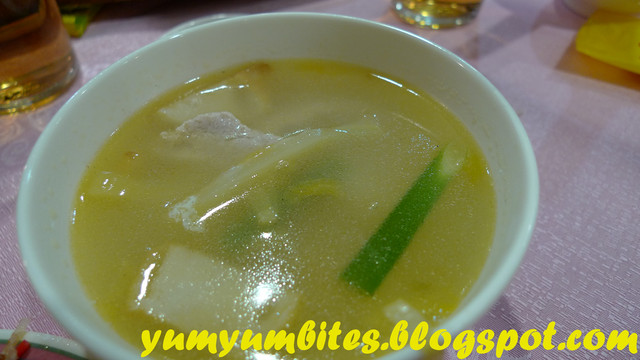 I am not a big fan of soup; and I found this version really salty and oily and I could not bring myself to take in more than 2 sips.
Butter prawns was voted by my friends and it had to be on the menu that night.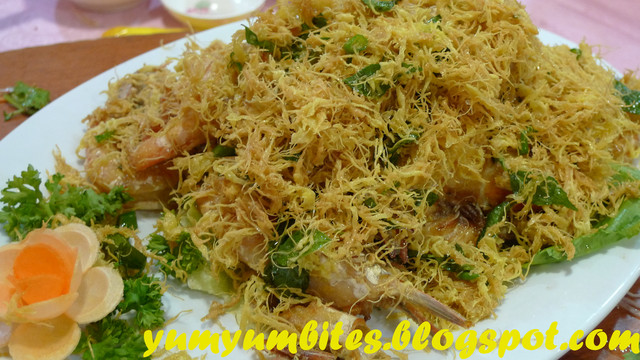 It looked really good, but unfortunately, I was the only one who did not sample the dish as my skin was on its edge during that period and I do not want to risk any possible allergies during my vacation.
Broccoli with mushroom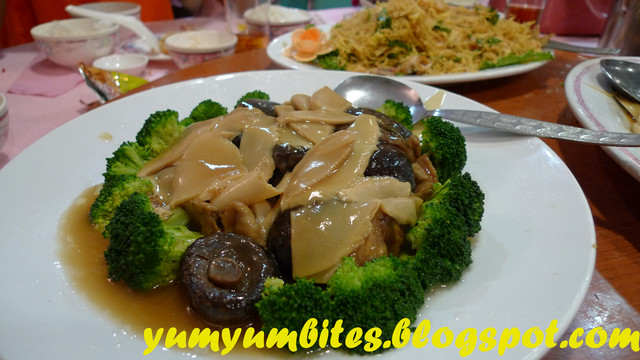 This has always been my favorite dish; everywhere I go and well, I don't think there is any difficulty in perfecting this dish (correct me if I am wrong, as I am no cook)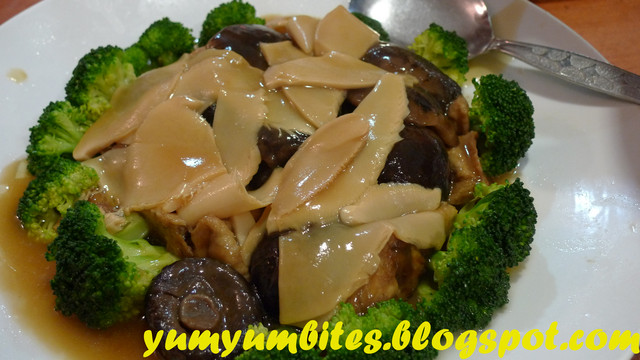 This was probably the only dish which I enjoyed =)
Steamed patin with light soy sauce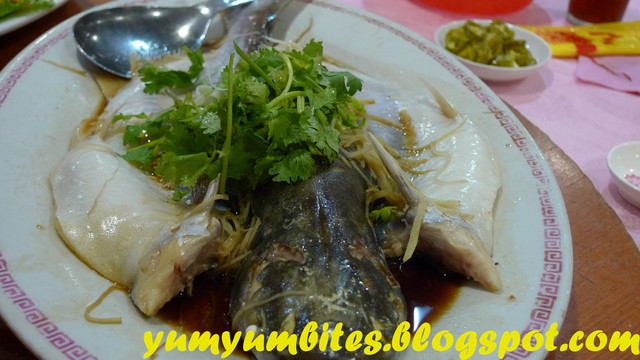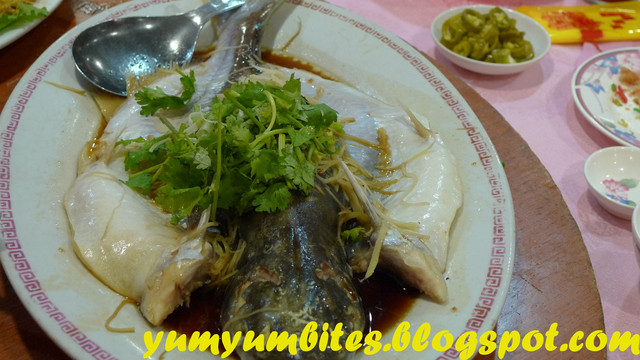 Somehow for one reason or another, I am never a fan of patin fish despite me being such a big fish lover.
Perhaps I just don't like the texture of the fish, or the taste of it, I just am not a fan of patin.
The whole dinner was about RM280++ as we had to chip in RM40 each for the dinner.
I think it was rather unworthy for the food we had and also the services.
However, I am still considering to come back to try their Sang Har Meen which was reputed to be so good on most of the food blogs =)