Family gatherings are norm during festive seasons; especially during Chinese New Year. It is a Chinese tradition to sit down at the dinner table and share a banter over a drink or two.
This year, it was a wonderful opportunity as my cousin and me were both in town to enjoy a family dinner since the passing of my grandparents.
We organized the dinner and proposed to have it at our usual haunt in Menjalara; Soon Heong Restaurant which serves nice Teochew-style dishes.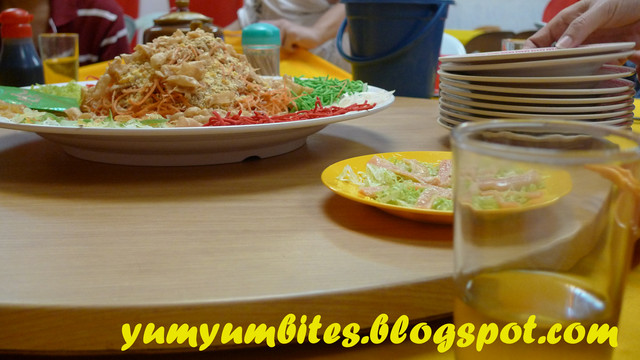 Of course, it was just the 4th day of CNY and my uncle and aunt had just returned from their family reunion dinner in Ipoh.
Opting for the normal rice and dishes instead of the dinner set, we ordered the Yee Sang as an add-on with an additional charge of RM28.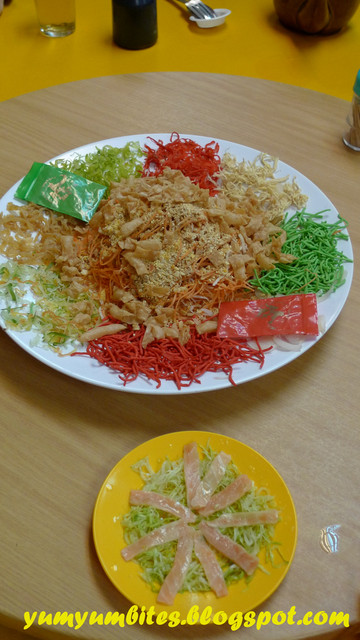 Yee Sang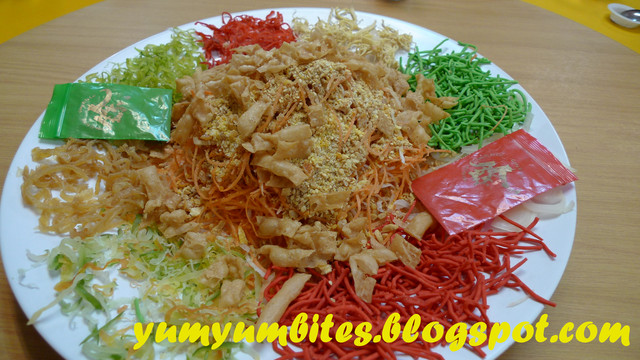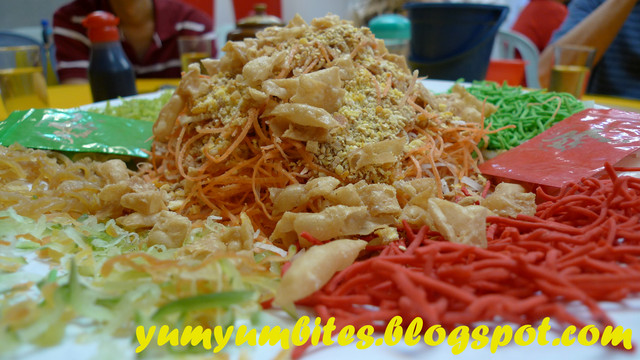 Raw fish slices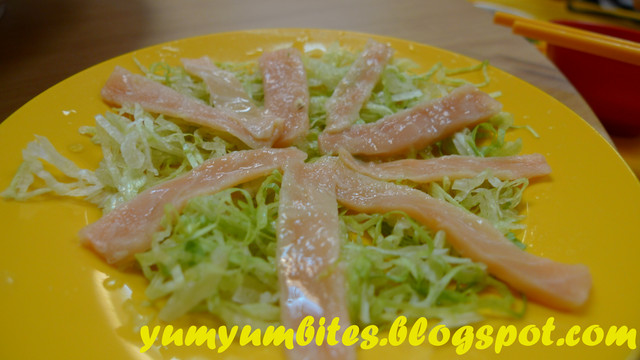 Top view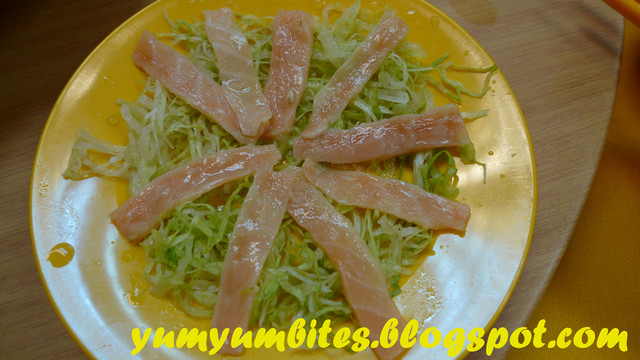 The accompanying sauce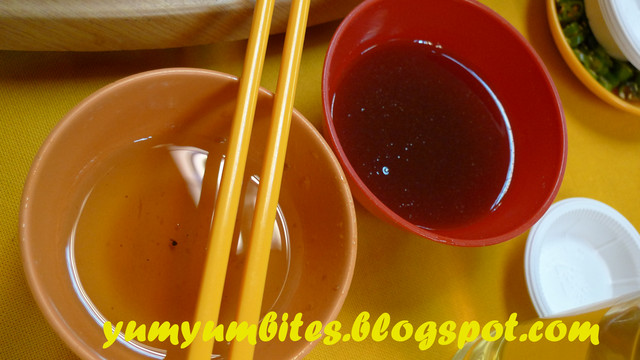 This must have been my 4th Yee Sang in a row since before and during CNY!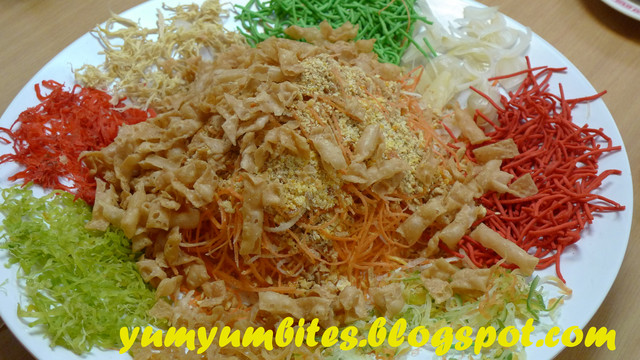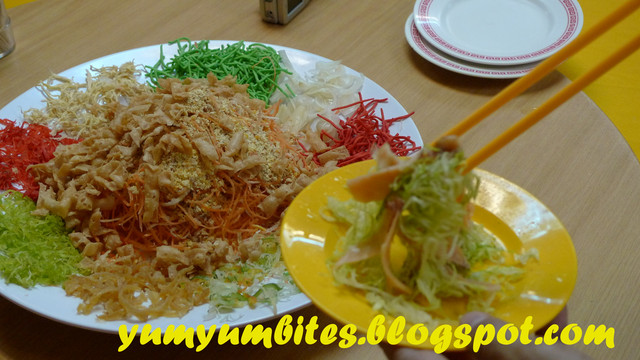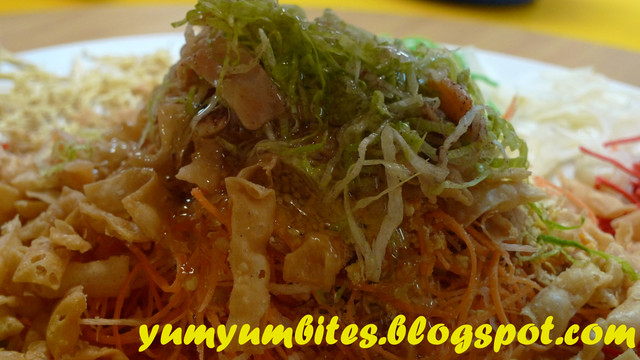 The aftermath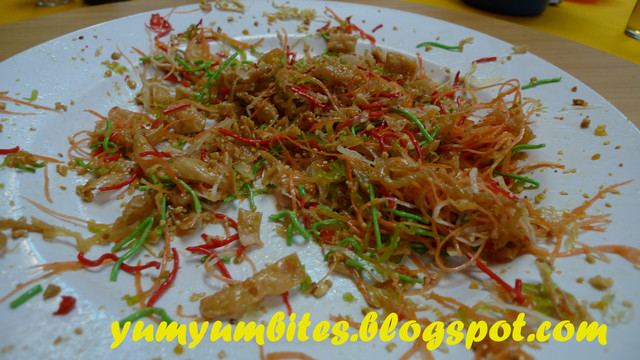 Prawns, done in their signature style.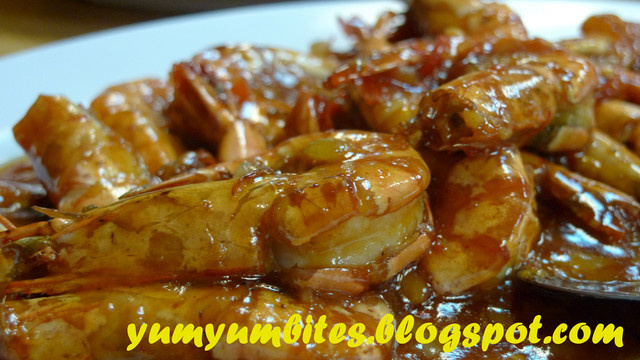 I cannot remember the exact name; but this tasted really good with the huge freshwater prawns they served.
It was some unique Chinese sauce they used; Szechuan type I think.
Stir-fried Hong Kong Kale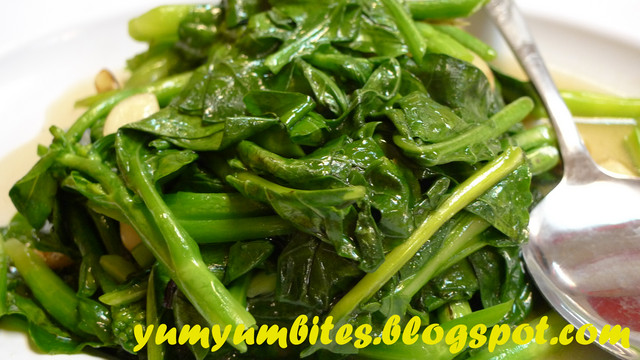 Sunshine Beancurd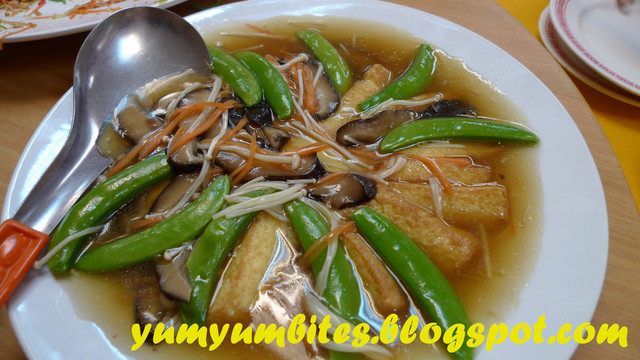 Homemade beancurd done in a plain sauce slightly peppered, and loaded with carrots, snow peas, enoki mushrooms and shittake mushrooms.
Don't you think the way they place the stuffs, it really looks like a big sun?
Mind you, even the serving plate is big to make it appear like a big sun in appearance.
It is one of our favorite dishes!~
Spare ribs in combo sauce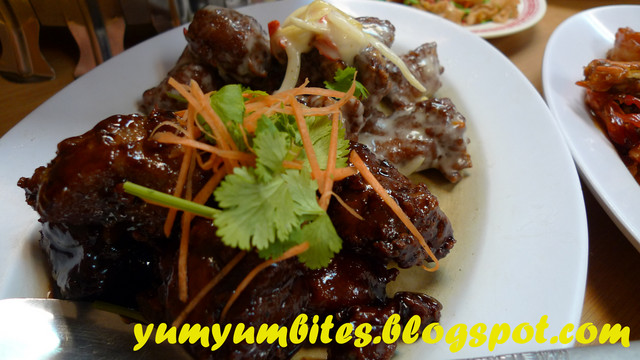 Spicy sweet and sour on one side; and mayonnaise covered on the other.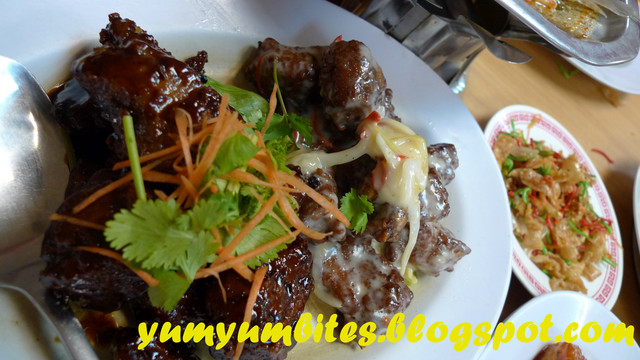 Steamed pomfret in Assam sauce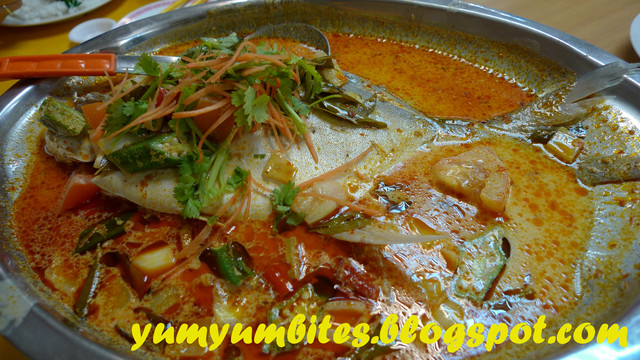 I do not know why the supposedly Assam sauce turned out to be this curry-like substance but it sure did not taste good and even made my stomach upset for the entire night.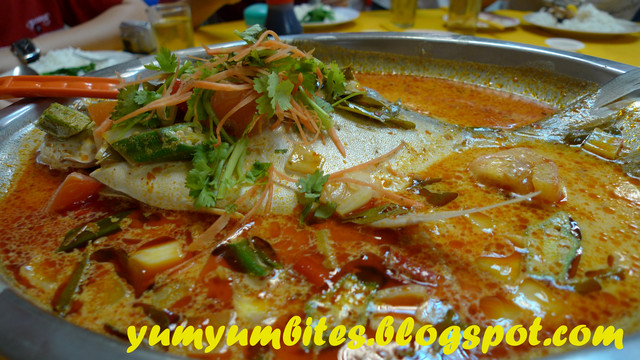 I was a little annoyed with the orders/recommended dishes by the so-called lady boss that night who was just busy promoting all the high-end dishes.
I was expecting my usual serving of the fish in this assam sauce instead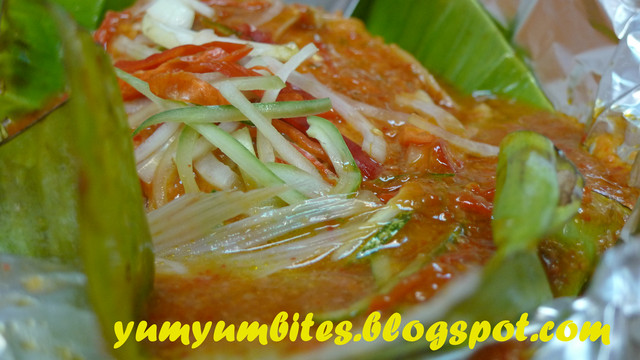 I was quite bummed with the way most of our food turned out.
I don't know, but I think the usual waitress who took our order did way better than the lady boss who was trying to be annoyingly smart to introduce all the high-end fish, seafood and dishes to her customers without understanding what are her customers' preferences.
When she names one dish and we opted for another, she even had to cheek to mutter that it won't taste as nice.
I think she needs to improve her attitude or mannerism to maintain her business.
Anyway, the whole dinner totaled up to RM182.90; but I didn't think it was that good of a meal to enjoy, tastewise.