Sitting in a train, looking out of the window to enjoy the passing scenery while you savour every bite of your food and having a lively banter with your partner, just sounds like something which came out of an old Western movie.
Here at Victoria Station, you can relive that scene, only with one condition, the train will not move forward.
Step inside Victoria Station and you feel like you were transported to the King's Cross Station (sort of) or any other train station where you are welcomed by people in the porter's uniform and also, it has the dark and musty look of an old train platform.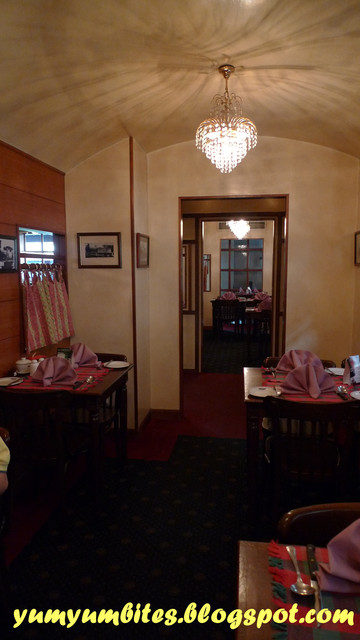 You can choose to sit on the platform or in one of the carriages like what I opted to every time I am here.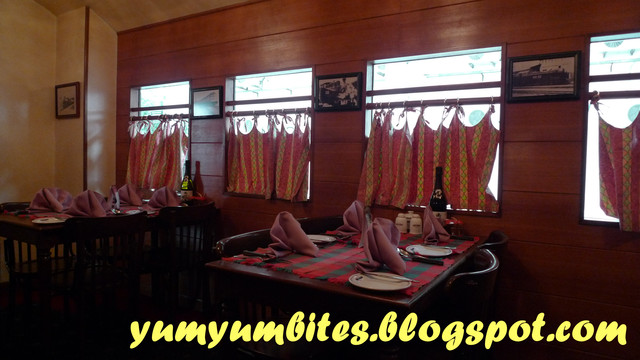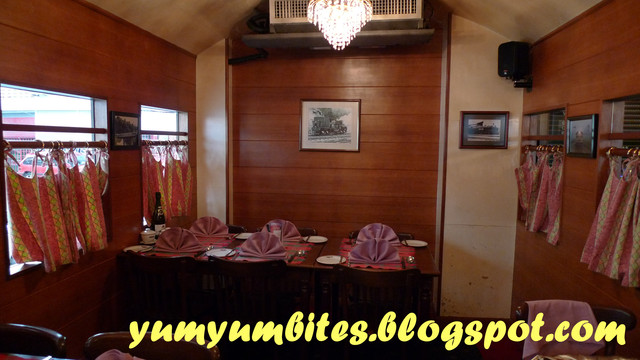 Started with some dinner rolls while waiting for the main course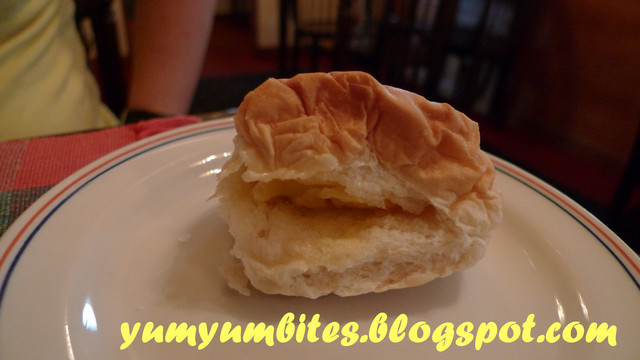 This was definitely not fresh and was microwave heated when customers come in as it was really hot and soft when it first arrived but in a short while, it turned really hard!
Fruit Salad which came with the Dragon Kingdom course set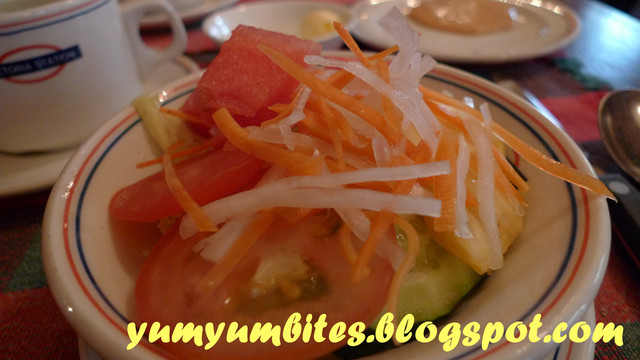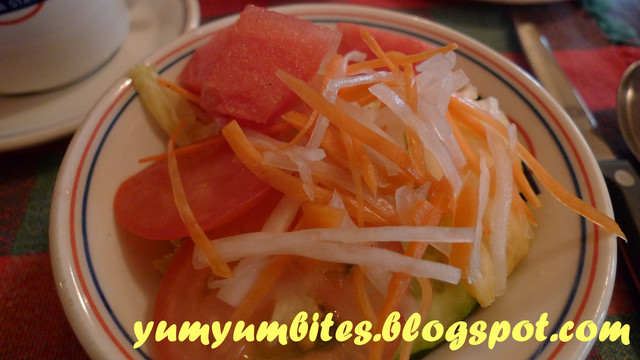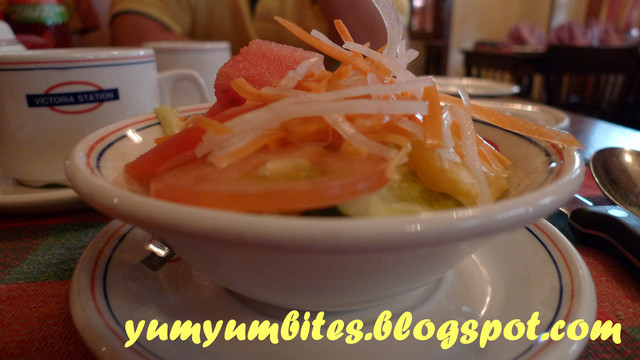 Grilled Rainbow Trout (RM19.90)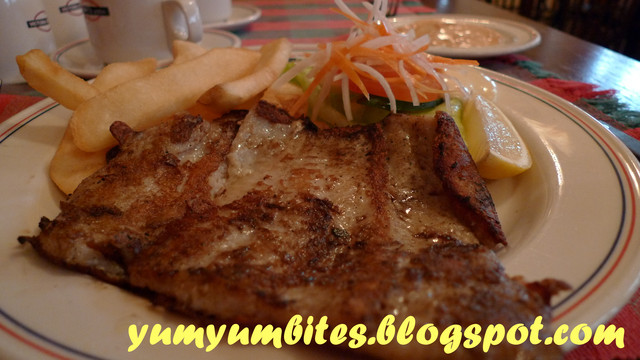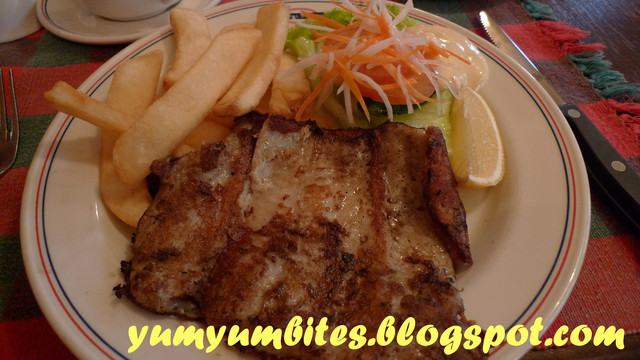 It was mentioned in the menu that this is a carnivorous fish *gasps*
I don't know how true is that but this fish was lightly grilled to golden brown exterior and served with wedges and salad.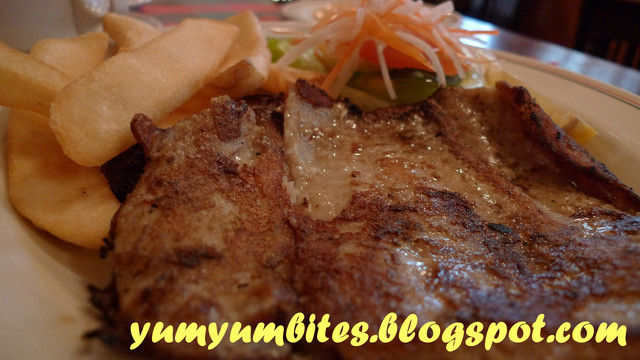 The texture of the fish was really smooth and impeccably suited with the freshly squeezed lime juice, it was a thumbs-up!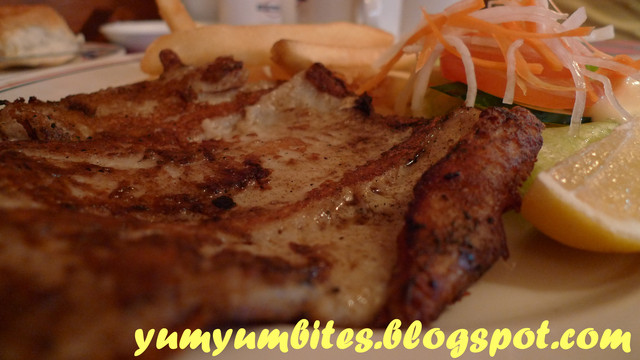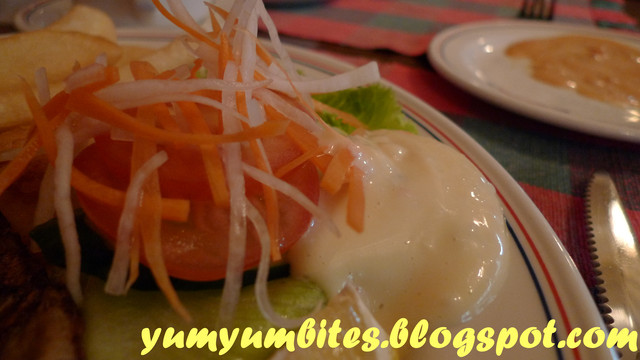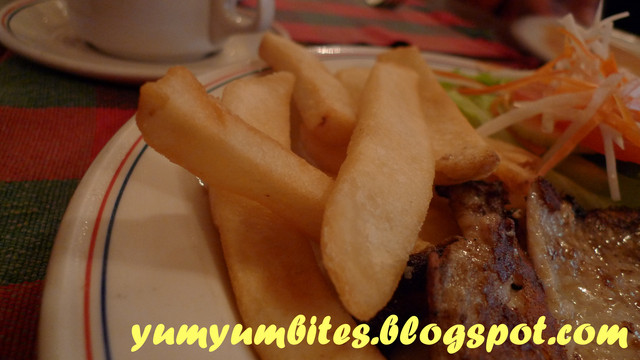 The Dragon Kingdom main course (RM72.90) - the main highlight of the day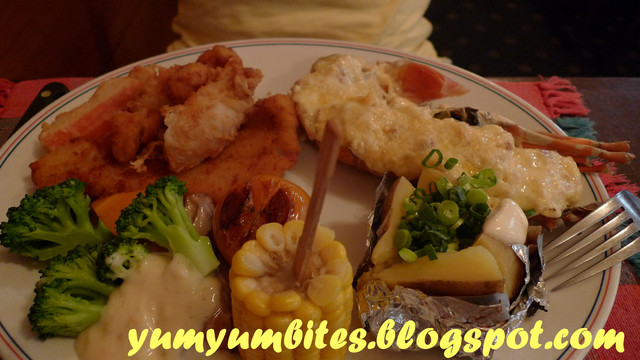 This highly recommended course on the menu consists of a mini lobster done with baked cheese style, fried fish fillet, fried calamari, fried scallops and fried prawns with a side serving of corn on a cob and grilled potatoes.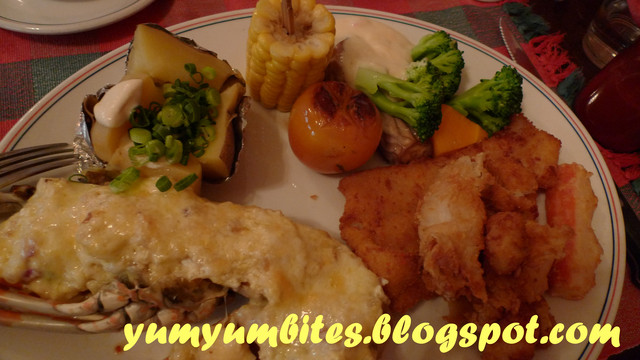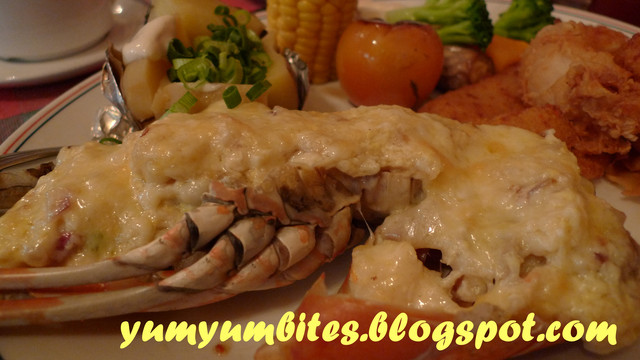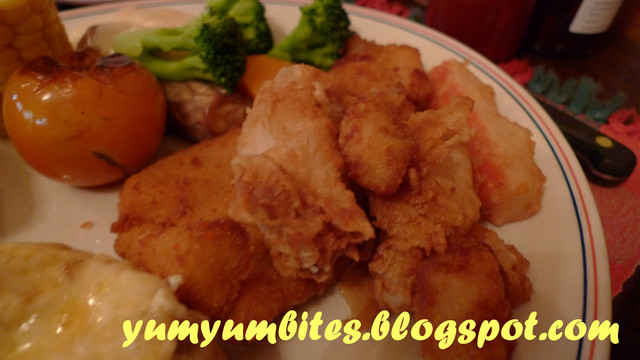 Everything else, besides the lobster was fried but I found that there was nothing extravagant about this set.
There was only one calamari, one scallop, and one faux crab stick, and it was dory fillet used for the fried fish fillet as well.
The lobster in baked cheese (or thermidor) style, was also not particularly excellent but for a mini lobster meal at this price, I guess we can't expect much either.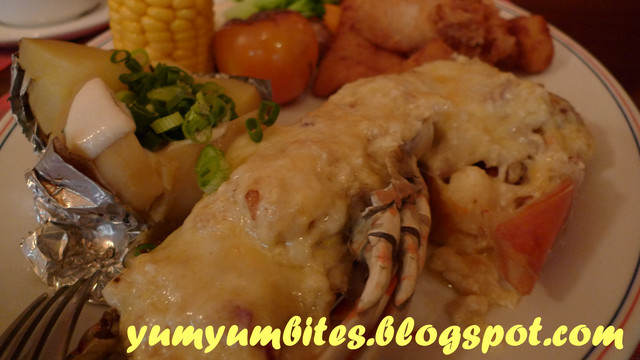 The whole meal came up to more than a 100 for two people but the food; particularly their seafood and fish courses were not bad and the environment, just makes me wanna go "Choo, Chooooo" (travels on train!)