I have heard so much about the famous Kajang satay, and yet I have not been there *blushes*
Recently, my brother brought the family there for a simple dinner at a place which he discovered with his friends who were residents there.
Upon entering the town of Kajang, I was already welcomed by all the banners and signs describing Kajang Satay everywhere.
We passed by a few food courts in the area selling the infamous satay as well.
We arrived at this Chinese restaurant after turning left at the main traffic light upon reaching Kajang town (I am not sure how to direct you there though as it was raining then)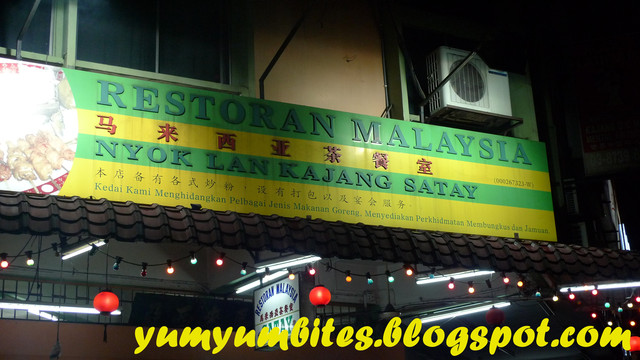 Restoran Malaysia, though the name sounds very patriotic was actually operated by a Chinese family.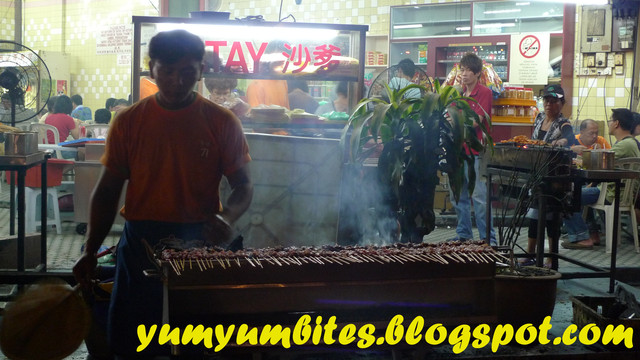 Weird, that we chose a Chinese restaurant for a delicacy made famous by the local Malays?
Anyway, my brother has sampled a few places with his friends and it seems that this was one of their favorite haunts.
Perhaps I can only compare once I have been to the others =) (To be fair to the different satay vendors)
The men behind the production of the satay were hard at work; and I have not seen them stop placing the skewers on the pit or fanning since I was there.
In fact, their frequency turned higher as the darkness falls and late hours beckon.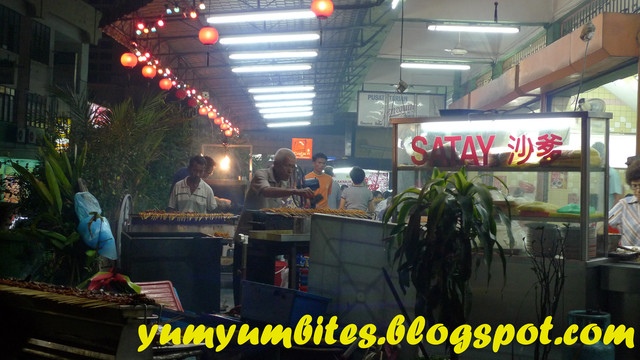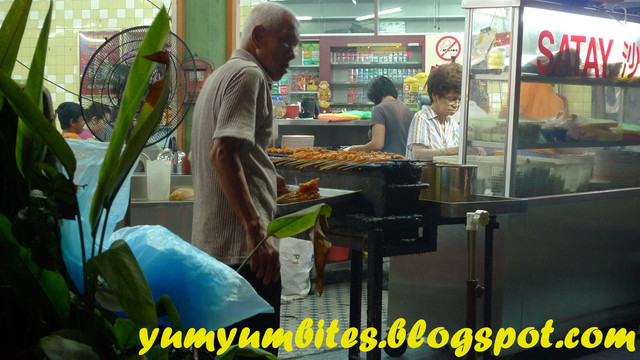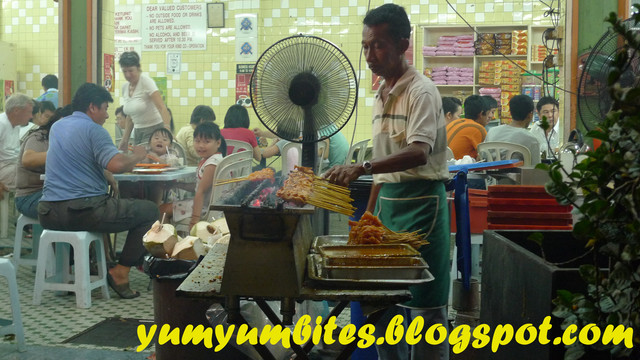 Of course, you could tell why, with the huge crowd over here!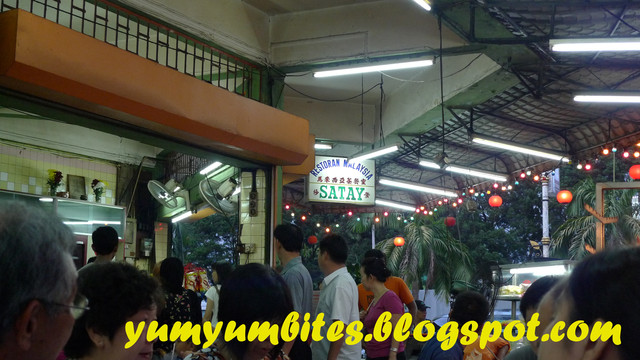 Another reason we were here, as told, was that this restaurant also serves some simple fried noodles and rice (Siu Chow) besides offering only satay to fill your tummies.
Sar Hor Fun (RM8)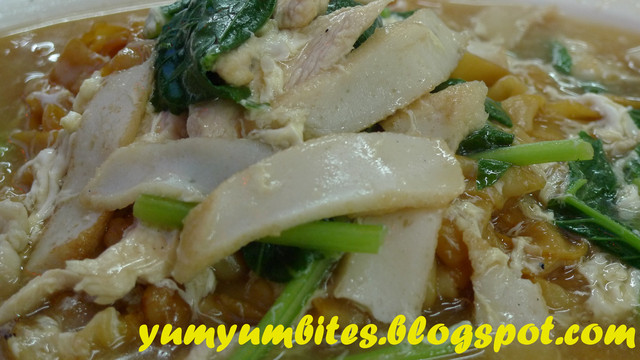 Look at the amount of fish cakes they serve!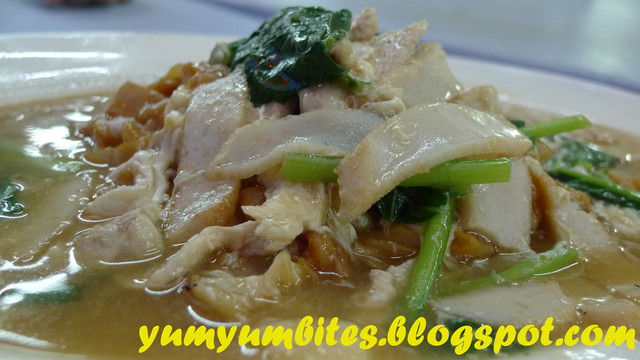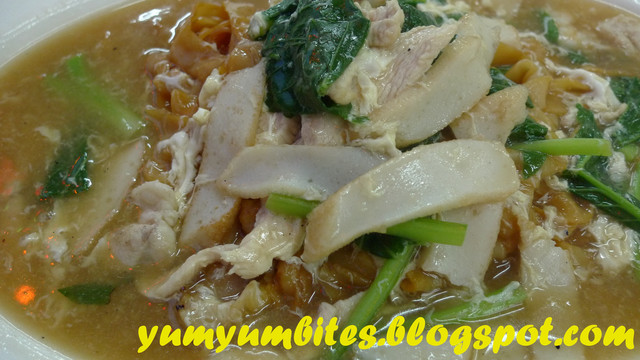 Hokkien Mee (In southern part, this is actually equivalent to Hokkien Char; only with a thicker and darker soy sauce)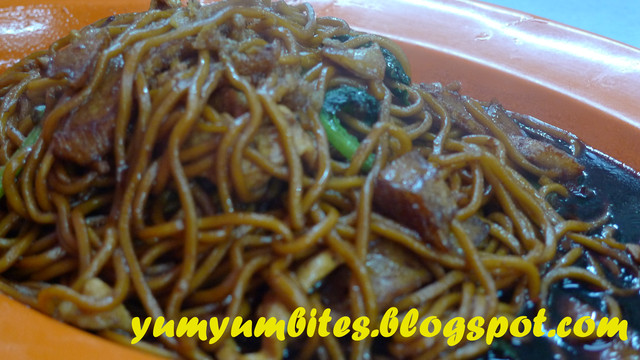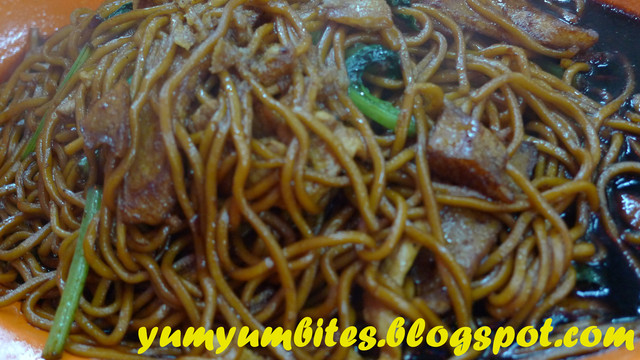 We had a sudden craving for some Malay tomyam and vegetables (which the restaurant does not serve) when we spotted a Malay restaurant across the street.
**Pst, a secret, we managed to smuggle a bowl of seafood tomyam and Kailan ikan masin without the owner's knowledge** (Don't try this on your own, we had parental guidance, okay, LOL!)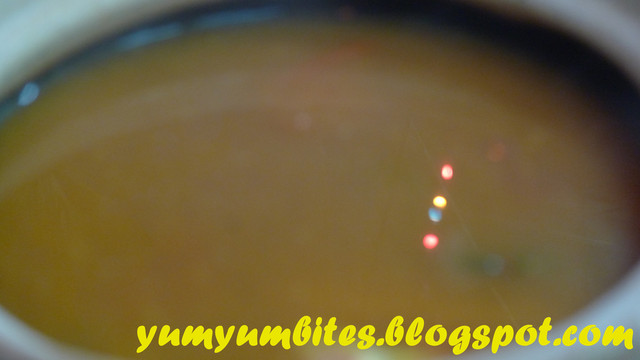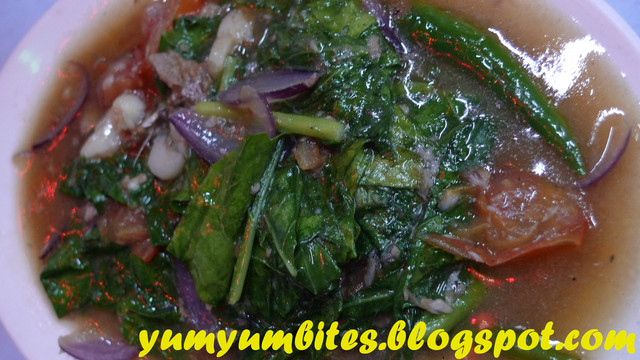 Both dishes only cost RM8
Finally, the star arrives; with glamour and pride; the famous Kajang Satay!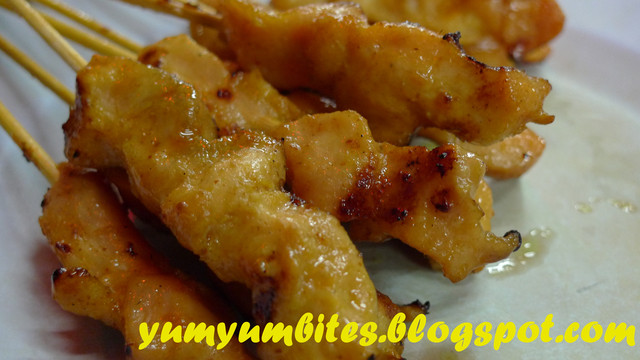 Chicken satay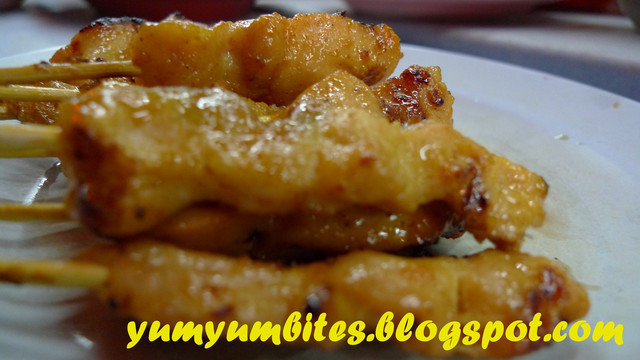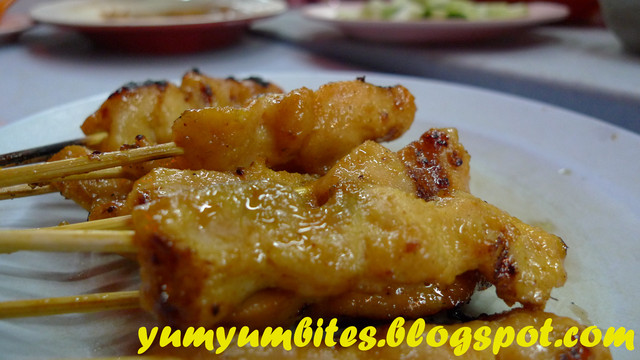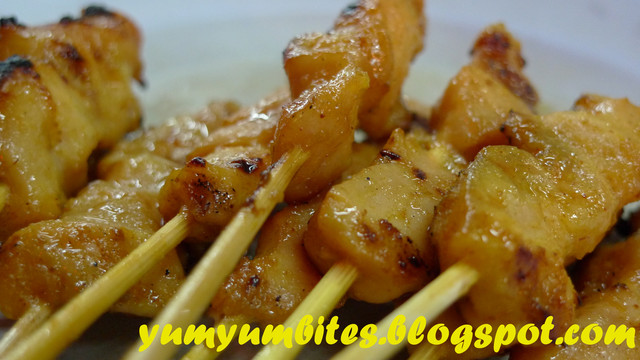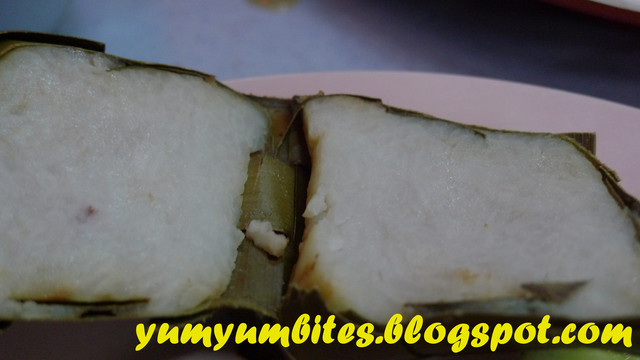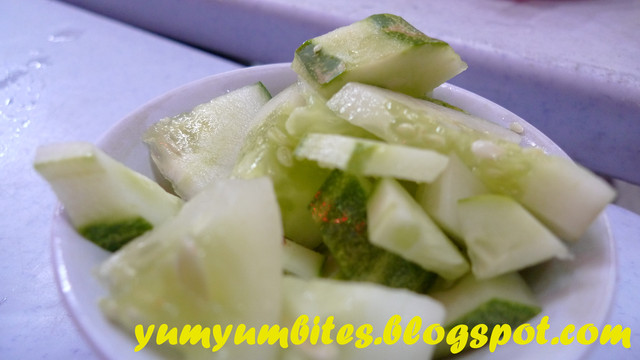 One of the main reasons my brother chose this place was also because they serve, FISH SATAY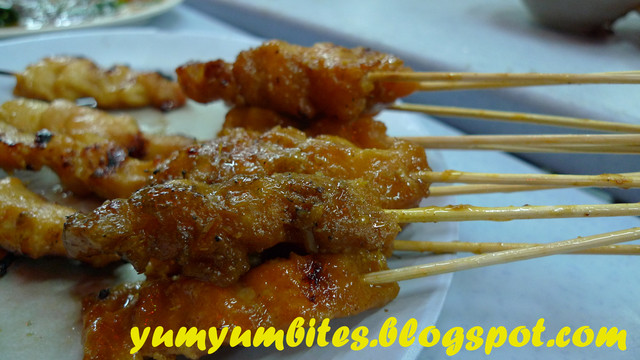 No joke; it's also my first time hearing this, FISH SATAY!
I loved every bite of it!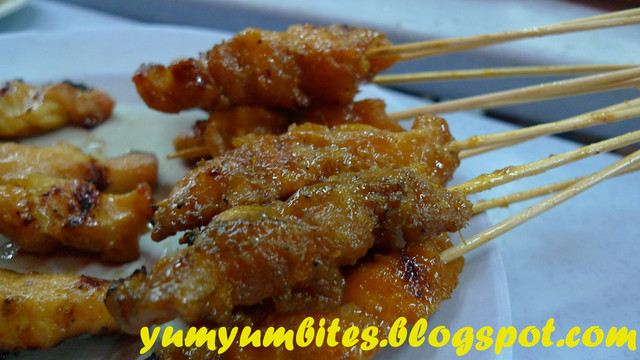 I think they used dory fish fillets from the tender and smooth taste of the fish, but it was well-marinated and just so tasty and addictive that you keep wanting more!!
The satay sauce was on the average though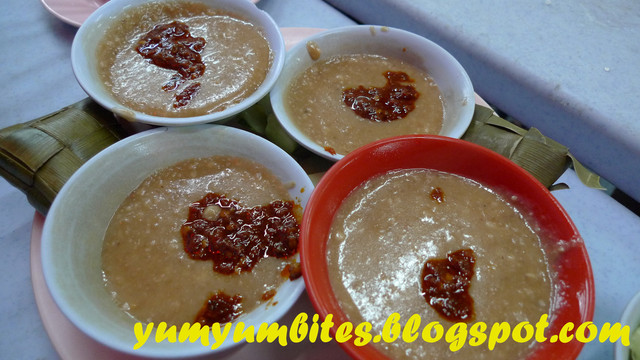 Lack of ingredients and proper blending to make it a delightful companion for the celebrity food here.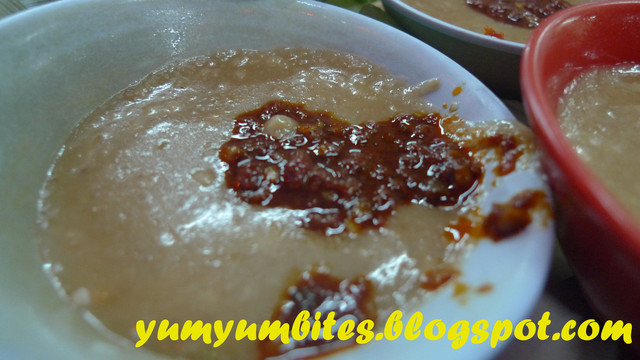 Overall, it was not too bad, but do beware and be prepared for some rather not-so-attentive-and-polite-service as I found some of them rather arrogant (perhaps due to the fame?)
Who knows, there may be even prawn, squid, and crab, or better, Lobster satay in the future, eh? =)