This little girl is my younger niece; and she was celebrating her 4th birthday at home.
The lucky girl had her mother (my cousin's wife) preparing her favorite food; finger food and snacks, and everything that a girl likes! =)
Sweets and spice and all that's nice!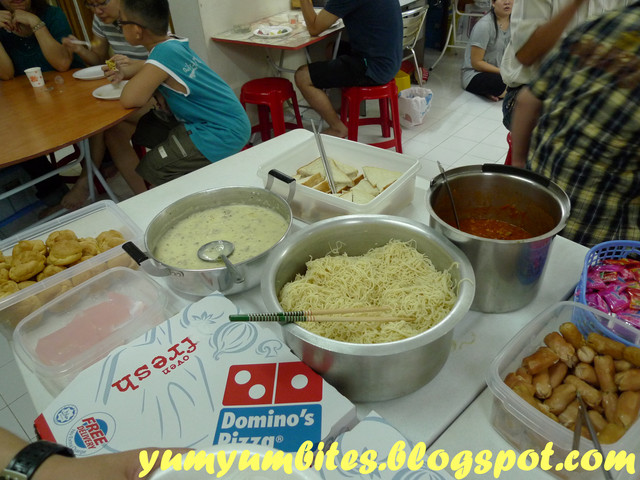 It's been so long since I've seen these red eggs at someone's birthday party!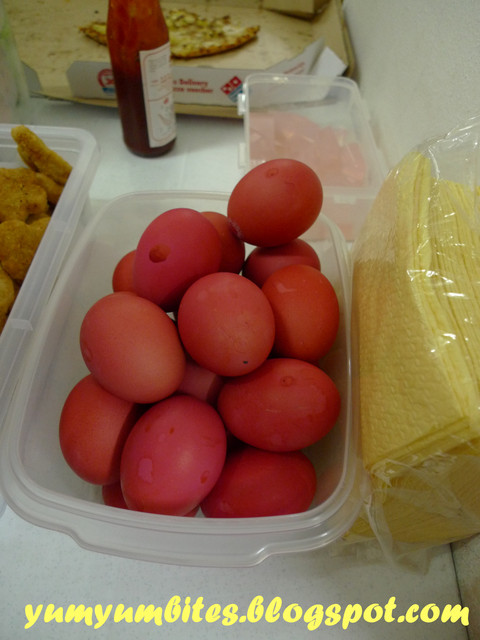 It just feels so old school, but I do know that it's very symbolic for birthdays and is seen at most Chinese birthdays =)
Most of the food that was prepared were simple, to cater for the kids (Kids are not much for fancy or proper food anyway, and they love cute and tasty stuffs)
Fried chicken nuggets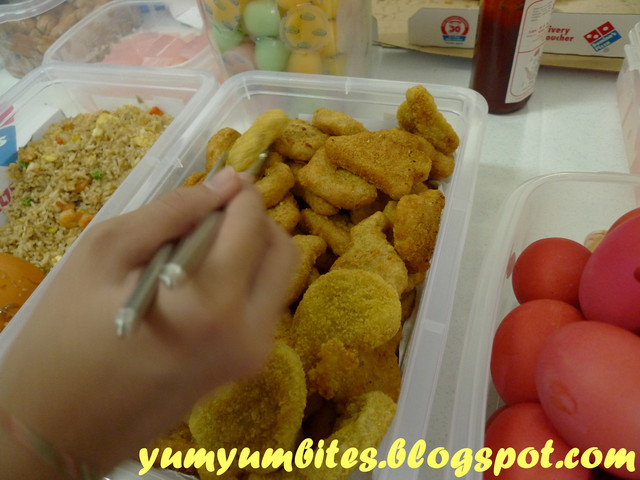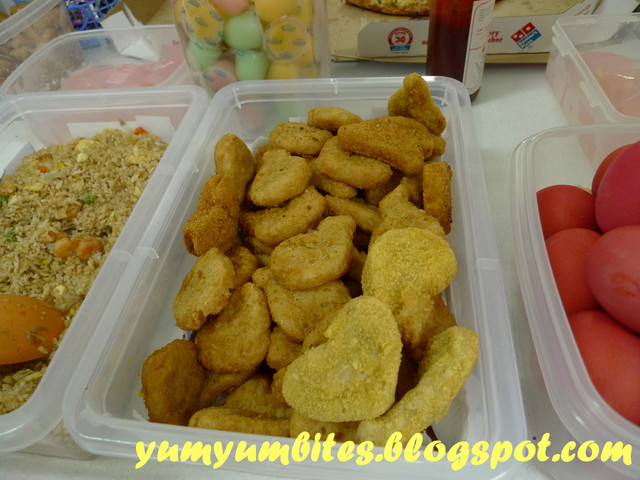 Mini frankfurters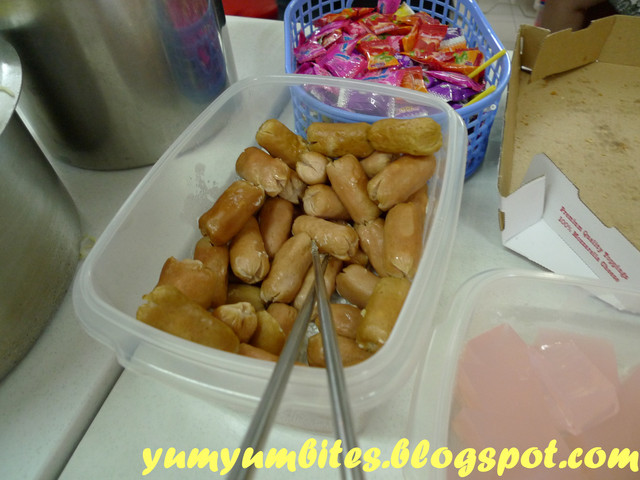 Fried rice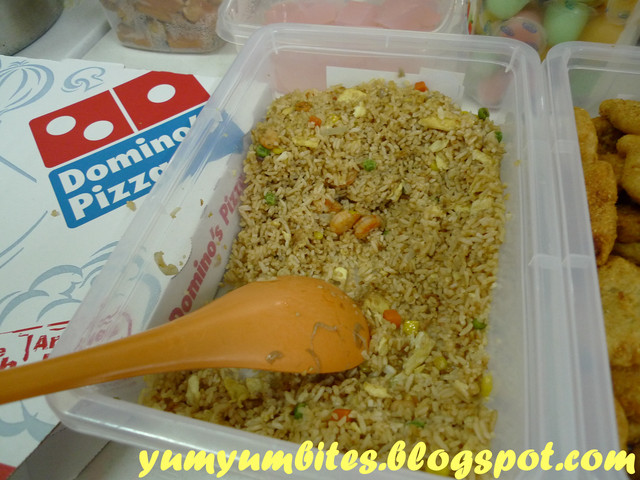 Spaghetti with sauce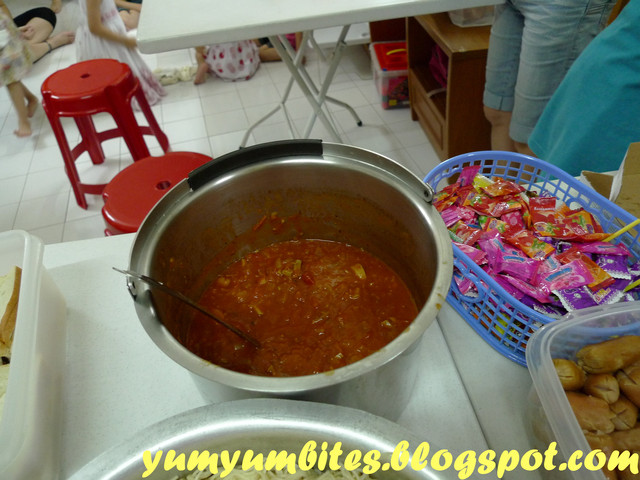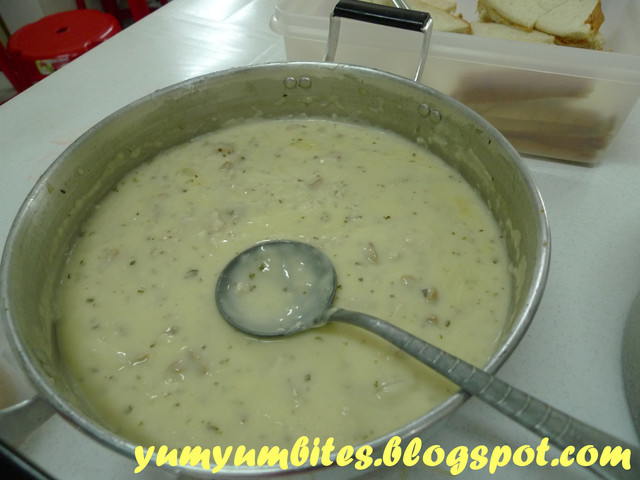 Cream puffs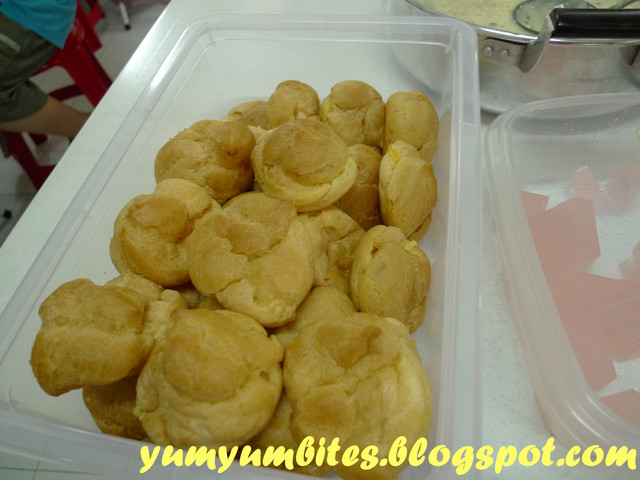 Jelly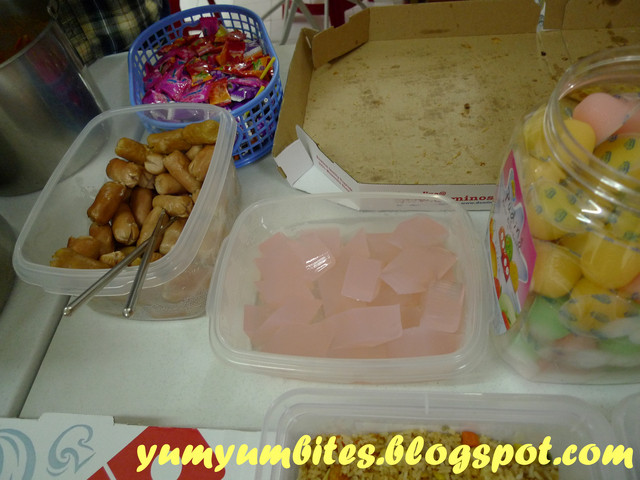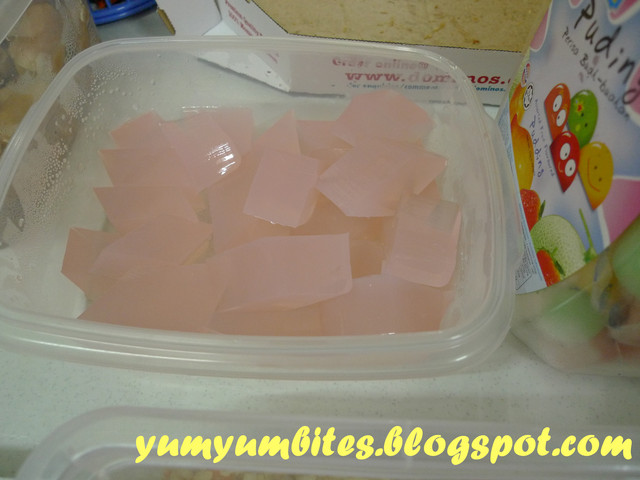 There were also sweets and Domino's pizzas but there were too many people around in the apartment and kids were just running around you, but it all makes it the merrier!
The birthday girl looking for her birthday egg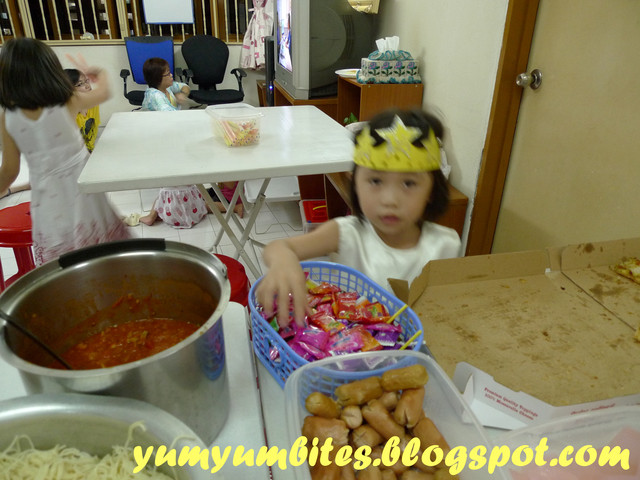 These two sisters (my nieces) are very well-mannered; they actually sought their parents' permissions before consuming any sweets or candies.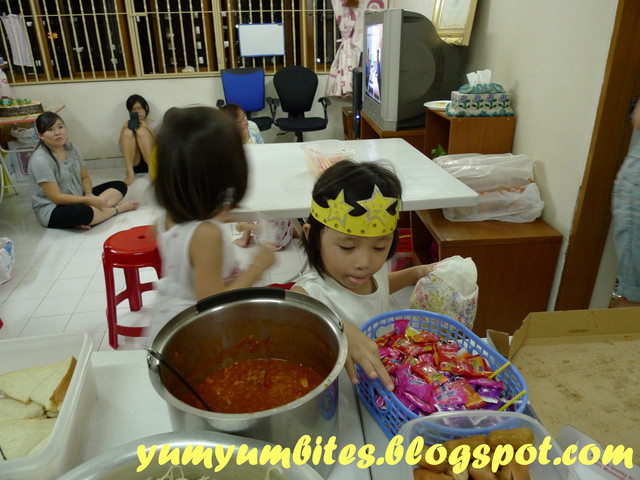 Their relationship is really good too; the elder sister will always look after the younger sister.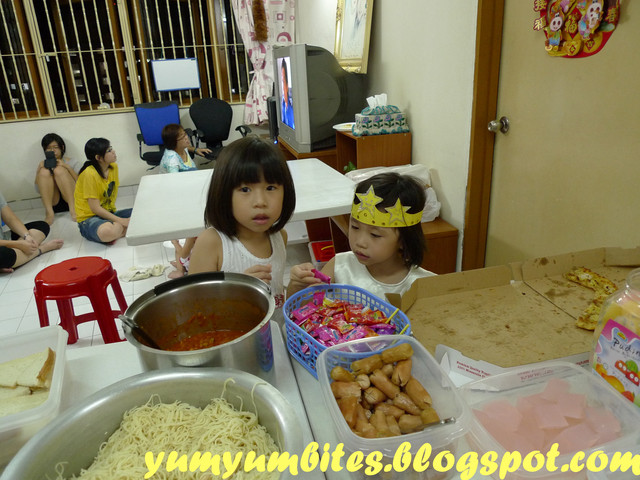 Birthday girl with her cake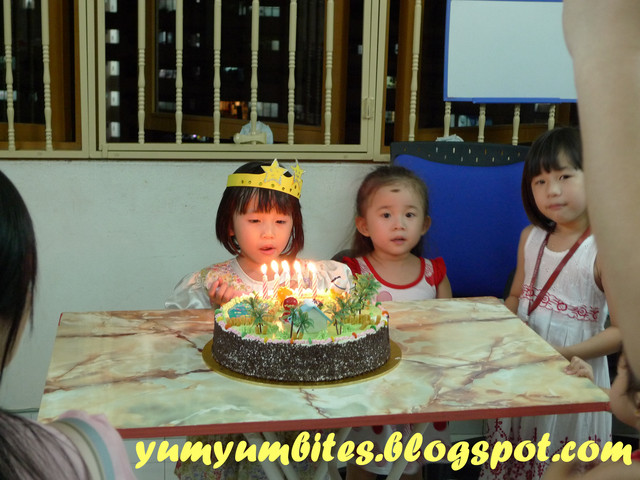 It was truly enjoyable (I am sure especially for the kids) and also for us, it was just another fun family gathering! =)