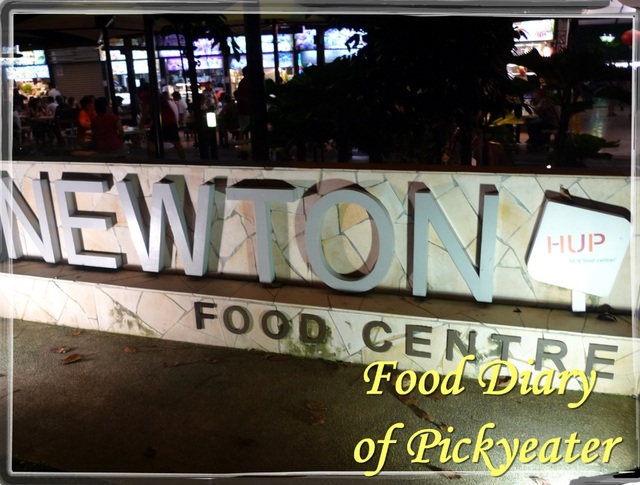 Newton Food Centre or Newton Circus Hawker Centre is one of the many hawker centres in Singapore offering seafood and grills.
This hawker centre has garnered much media attention in the recent years due to the aggressive touting and overpriced food by the hawkers here.
Honestly, I was unaware of that before I came as I did not do much research on this recent trip to Singapore and I hopped off the MRT at Newton, which happened to be nearest station with a hawker food centre as stated in the guide.
(When you are in Singapore, hawker food centres are the way to go about to enjoy the local fare and at a lower budget too)
The spacious design of the food centre catered for the large number of hawker stalls here and also the patrons, who are mostly tourists with a small group of locals.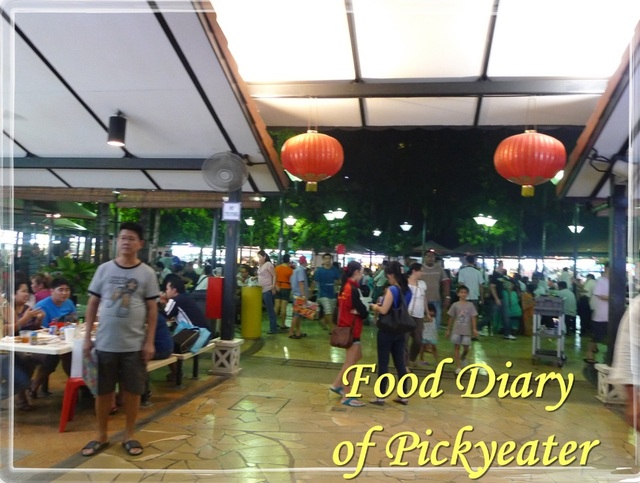 At a glance, the hawker centre looked like any that could be found in Singapore but this seemed to be more popular among the tourists than the locals, and I soon found out why...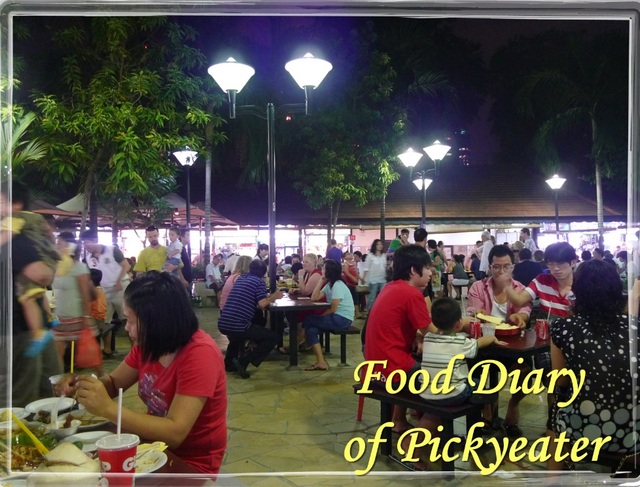 When I stepped into open space area which is located in the middle of the food centre, I was approached by several food stall owners with menus in their hand who seemed to be swarming like bees around me and trying to usher me to a place while waving their menus at me at the same time!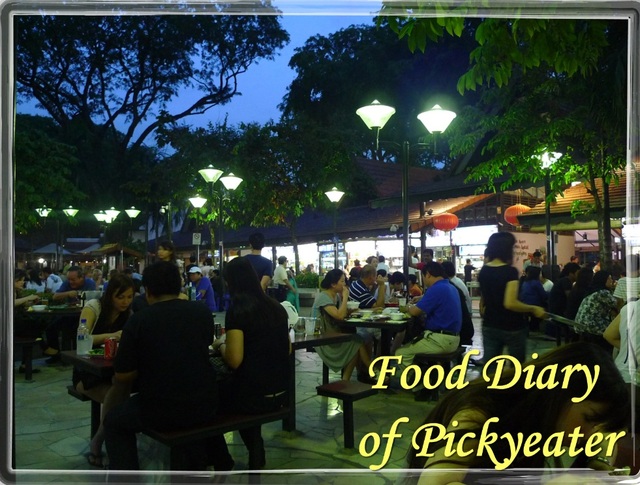 It can be quite scary, as they are vying for attention on their stalls.
The last guy who managed to usher us to our place seemed to wane off the unwanted competition from the others who disappeared from the scene as quickly as they appeared.
The guy who led us to our place (or helped us to find our table) seemed like the winner of them all, and he placed his menu on our table as if to mark that this is his conquest. He whipped out his little notebook from his pocket and immediately asked us what would we like to order.
Fortunately for us Malaysians (and unfortunately for him), we are not totally strangers with hawker centres and we are not about to be pushed into ordering from him. We decided to take a walk and browse through the other hawker stalls around.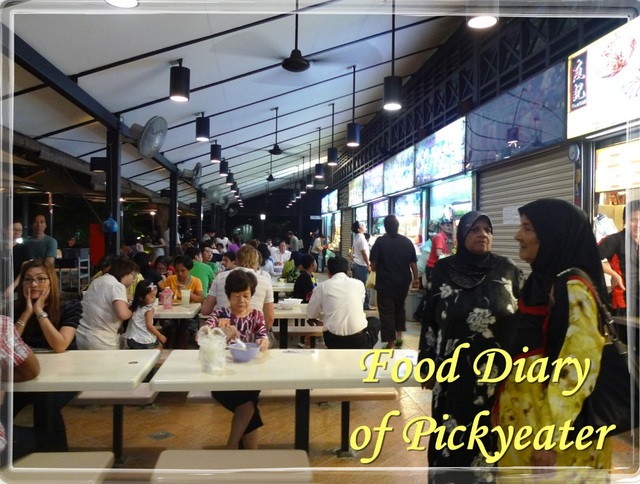 He waited around our table for a while, and seemed rather displeased that we are not ordering from him but we ignored his sour expression.
Walking around the stalls was another challenge as the stall owners would beckon and push you their menus as you are within a few metres from their stalls!
To be safe, try to stay as far as possible although it's not easy, with the tables set on the sides as well.
Anyway, keep on a blank expression (poker face) and keep walking, but keep your eyes open on the prices displayed as most of the stalls offer almost the same types of food.
We ordered a few things to sample the quality of the food here:
Fish Salad Popiah (SGD$2.50 per pc)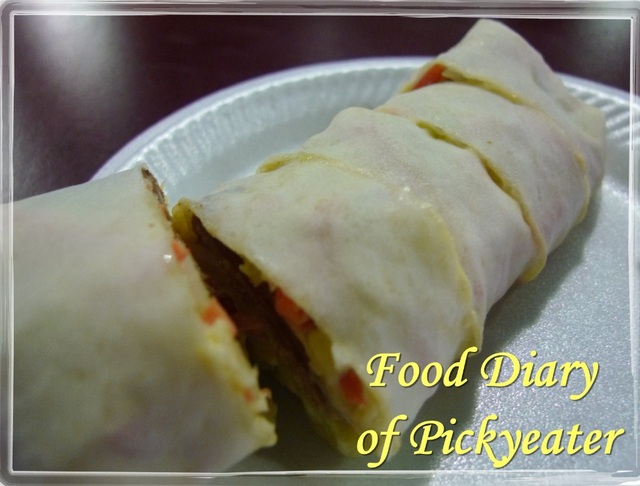 I found this to be rather unique albeit a little expensive compared to the usual/normal popiah.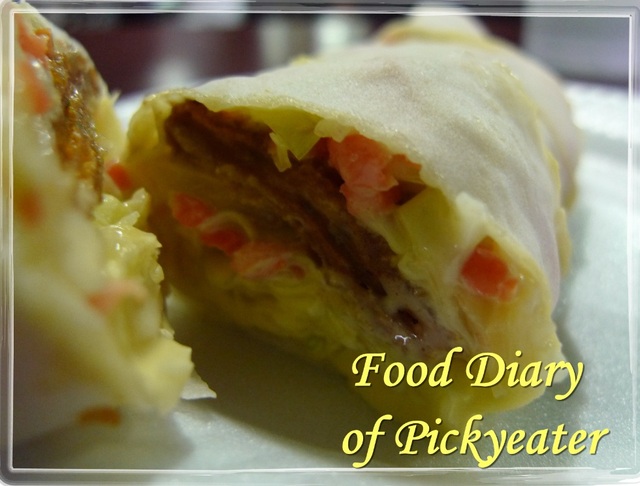 Anyway, I was rather disappointed as there was nothing special in this popiah besides the overstuffing of mayonnaise-filled coleslaw with a really small and thin slice of fish.
Spot the thin brown slice inserted above?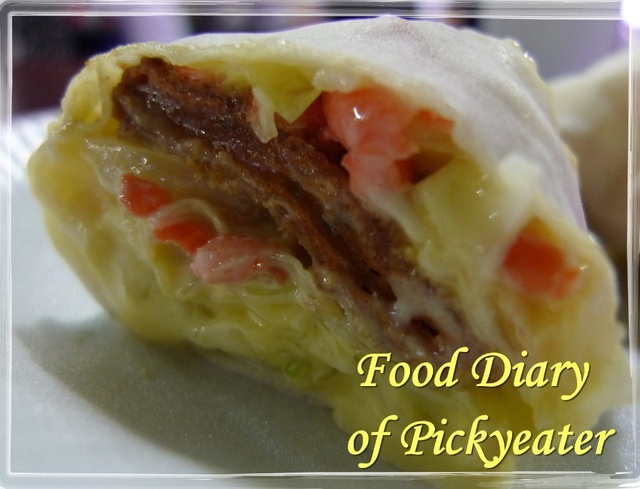 Tasted like dried fish to me :(
Stir-fried Kangkung (Water Convulvus leaves) - a local favorite vegetable which goes especially well with the spicy belacan (dried shrimp paste with a pungent smell)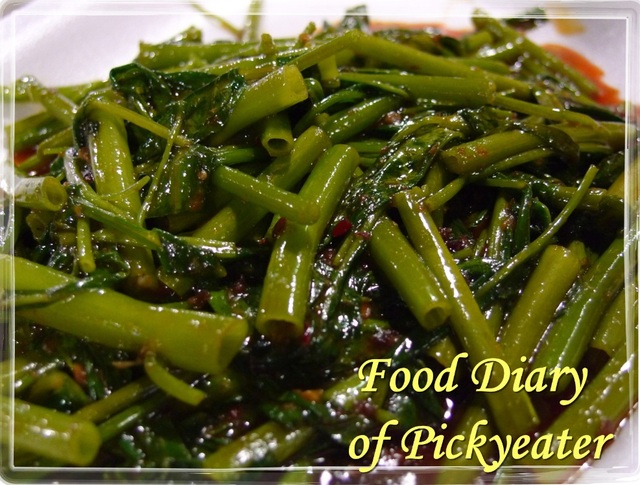 At SGD$6, it seemed like a reasonable price for a local plate of vegetables, but after conversion to our local currency, it seemed to be the most expensive Kangkung belacan I've ever had, LOL!
(This time the currency rate is not at our advantage, bummer)
Taste wise, it was quite oily and did not taste half as good as those we have tried back at home (Malaysia)
Homemade fishballs in soup - SGD$4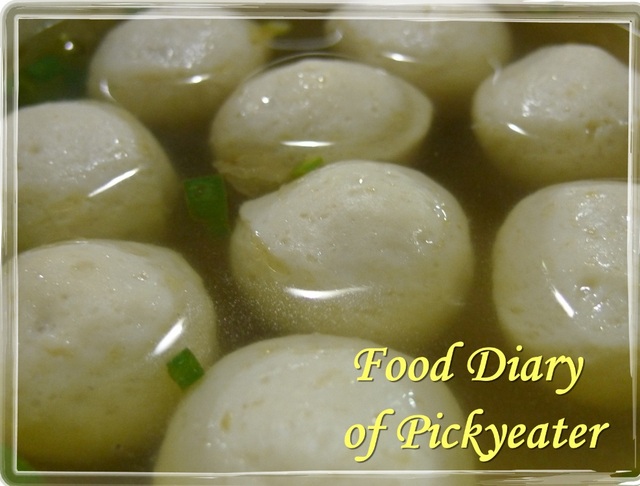 I love fishballs, and I noticed I seem to have them wherever I go (except in countries like Europe of course ;)
These fishballs are really big, juicy, not to mention firm and springy. It was not too bad, although the uncle who was selling them seemed to be wearing a sour expression on his face half the time.
Stir-fried squids with chili - SGD$8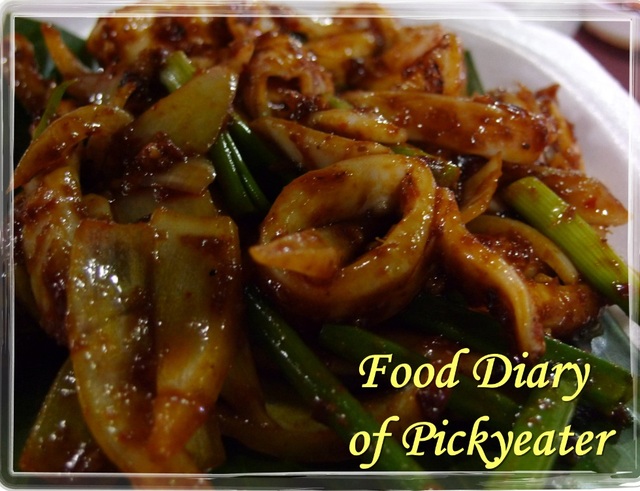 Spicy but this has got to be one of the best of them all!
The squids were fresh and the gravy unleashed a fiery taste the moment it lands on the tongue. It is absolutely appetizing and definitely recommended for all spicy food lovers.
Fried Oyster - SGD$6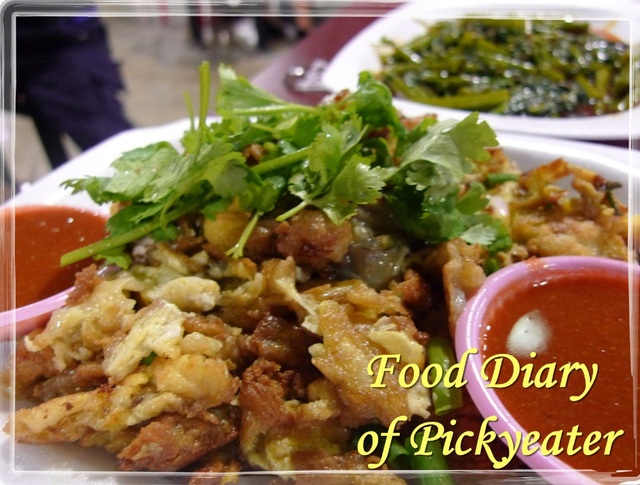 This was rather disappointing; I prefer those from Penang :)
We didn't order grilled fish, prawns or crabs, as most of them were marked with market prices and I never do order anything where the prices are not clearly stated, as I do not want to be ripped off by the hawkers.
It seemed that this Newton Food Centre had a rather notorious reputation not only for the aggressive touting and harassment of potential customers but also for the overpricing of average quality food and is shunned by most locals.
Even tourists are being warned to be careful of the prices when ordering to avoid being overcharged for their food.
If you really want to try, just follow the tips shared above when you reach this place (accessible by the Newton MRT station).
I personally prefer other hawker centres in Singapore, but, this was a good experience nevertheless.