I am not a big fan of cakes; crazy I know, because I don't really have a sweet tooth BUT, big but here, I do enjoy the decorations and sight of pretty cakes when they are all dolled up!
That being said, we were wandering and checking out some bakeries, when I remembered reading reviews from other local blogs about a bakery which bakes better cakes and pastries than some renowned cake specialist chain outlets (not going to mention names here). I have always wanted to check out this little bakery which looked quite exquisite from the outside.
Ritz Cakes & Pastries is not located in a large shop lot nor is it marked by a huge sign with blinking neon lights shouting the name of the shop, and some may even miss this particular bakery.
At a glance, everything that was on sale was already displayed and honestly, there was not much in the bakery (maybe they were all sold out)
We ended up getting a slice of cake, which I have read from various reviews as one of the top selling and highly recommended ones.
Look at the packaging, isn't it just so sweet??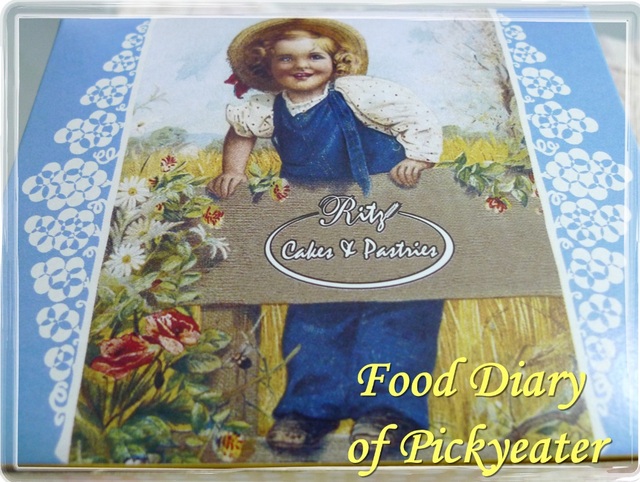 I took a few shots of the pretty little box (I love English country details like these:)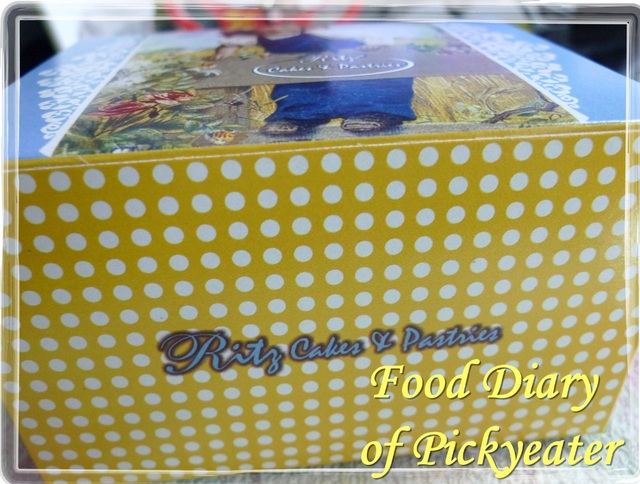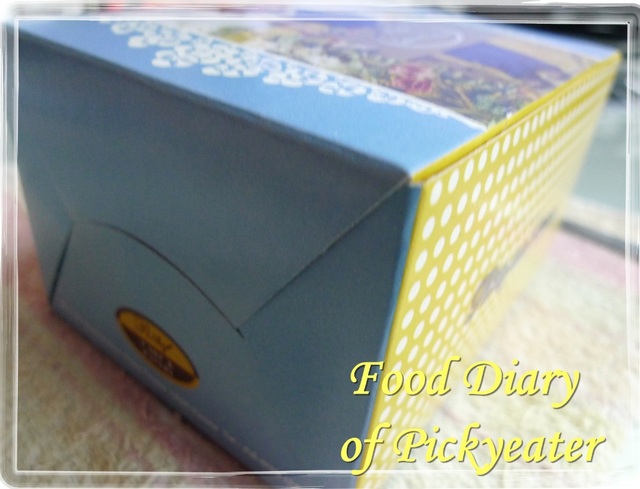 So, what's the best selling cake inside the box?
As the title revealed, it is the Japanese Green Tea sponge cake with creamy red beans.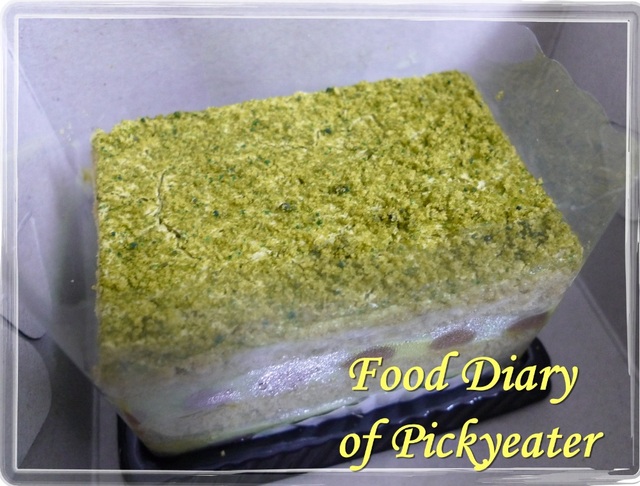 I have always liked sponge cakes, and this cake was filled with the strong green tea on top of the cake with intermittent layers of cream and creamy red bean.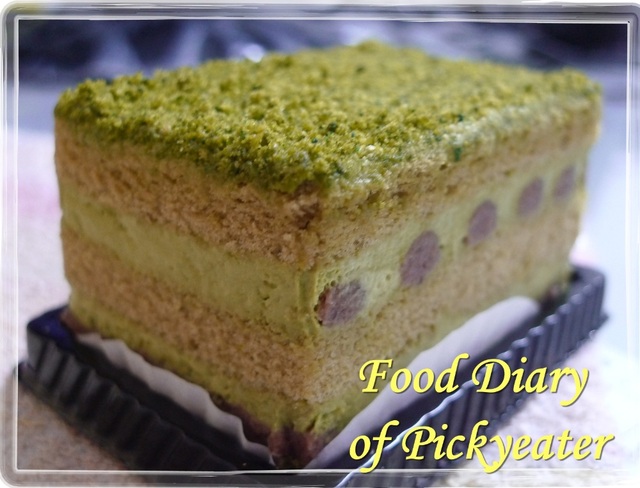 The sponge cake obviously exceeded that of the cream; which for a first, is better than most cakes (other bakeries).
I don't like cream as they tend to make me sick, really.
I am not in any way singing praises for the cake or the bakery, but the cake was not too bad and it kind of had a very unique taste; whereby there were three tastes detected - bitter (top layer), salty(mid layer) and sweet (in between layers)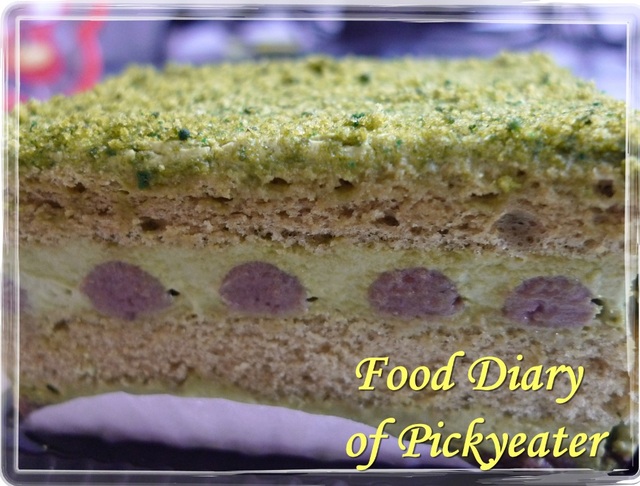 The cake was definitely fresh, and the combination of the three tastes gave the cake a really unique (yet alluring) taste.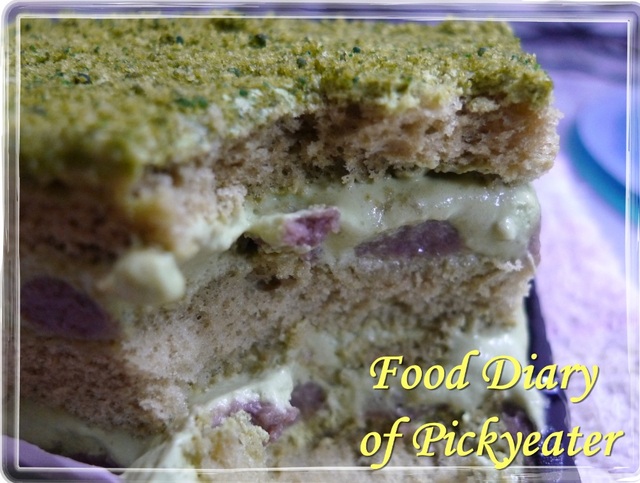 It is no wonder the cake is one of their best-selling, and the bakery also claimed that the cake is freshly baked daily (it runs out fast, I guess)
Priced at RM6.20 (~USD2.07), it may be a little pricey for a slice of cake (although the price is still better than other bakeries).
The cake was definitely fresh, and is one of the most interesting green tea cakes I have ever tried; I think it's worth a try, what do you think? :)