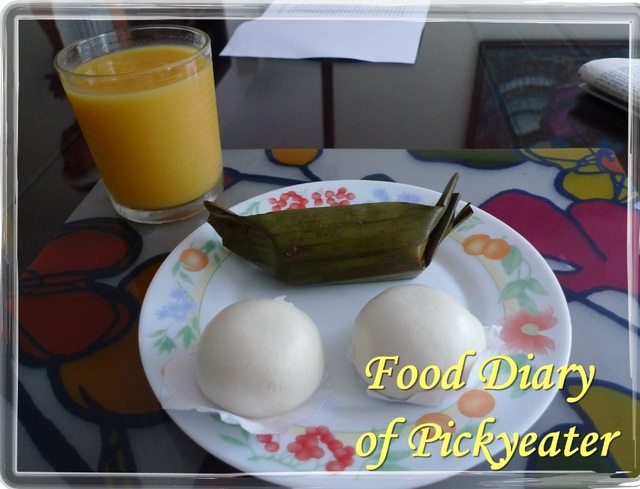 I missed out this breakfast post prepared by my lovely host in Singapore, Aunty Gina previously (maybe because I thought of postponing after the previous sambal tuna bun post, and I totally forgot about it!)
Simple breakfasts like these are good to start off the new day, with a little sweetness, spice, salt, and even sour taste to it.
The
mini lotus paste buns
are just so adorably round that I was not sure whether I should even eat them!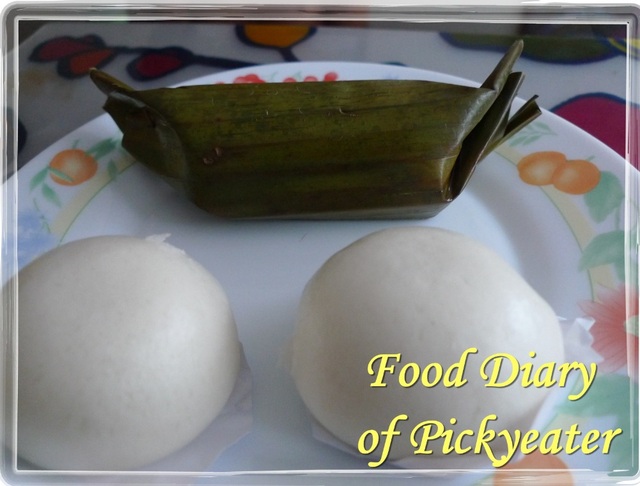 Here are the composition of the four different tastes I have described for my breakfast:
Sweet lotus paste
oozing with goodness from the plain steamed mini bun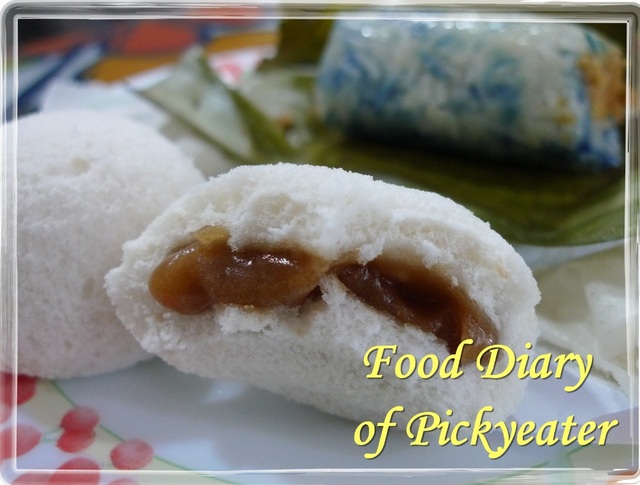 It was served hot, just the way I liked it!:)
Salty taste came from this steamed glutinous rice cake in blue and white which is known to us locals as the
Seri Kaya kueh
(Malay name for light cakes for snacks)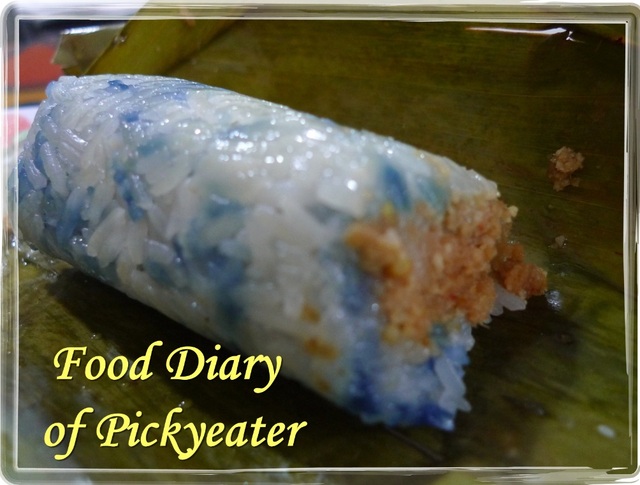 The Seri Kaya is actually filled with kaya (coconut milk, sugar and eggs combo type of bread spread which is especially sweet and is a favorite among the locals).
The sticky glutinous rice used for the roll tastes slightly salty, and instead of filling it with the usual kaya, Aunty made this differently...
by filling it with her specialty
Sambal with dried shrimps paste
in it to lend that spicy taste! (Maybe I should call it the Seri Sambal now?:)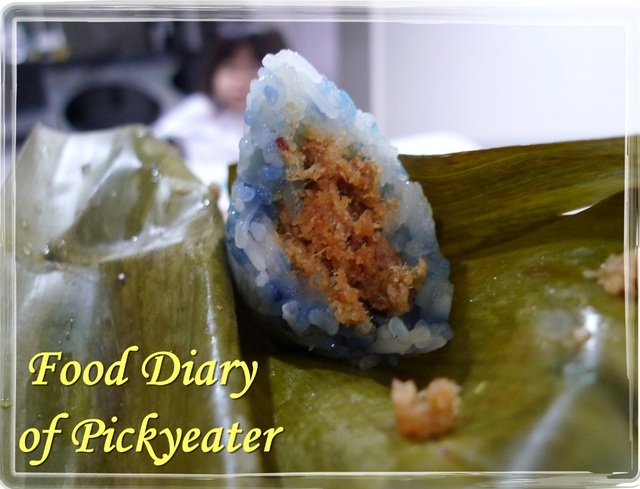 Rolled with banana leaves, it even had a fragrant aroma, and made it all the more appetizing.
However, too bad, I can't really take glutinous rice due to digestion problems...so I had to pass on this:p
Oh ya, the sour taste came from the freshly squeezed orange juice which even had real orange pulps in it!:)
This is a really homey type of breakfast, and very localized too!:)
Thanks to Aunty Gina, that we get to enjoy such lovely breakfasts like these.
What about you, what do you usually have for breakfast when you are at home? :)