In conjunction with my Vesak Day post
here
, I have decided to post on vegetarian food; particularly this vegetarian cafe in Penang which offers economy vegetarian buffet.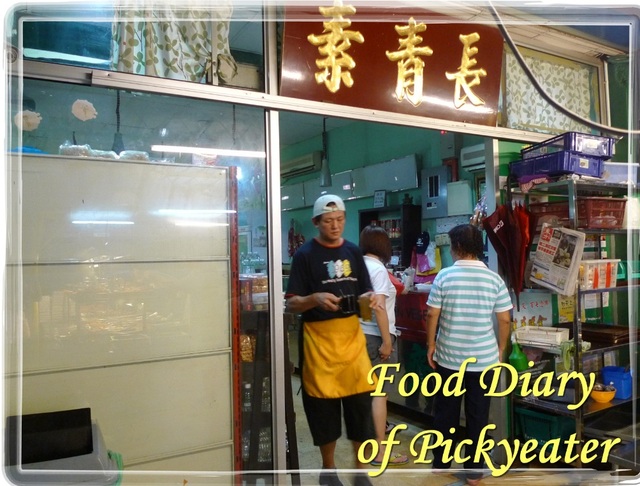 This is one of my favorite vegetarian haunts when I am in Penang, because of their wide variety, reasonable pricing, one-stop (they have from rice to porridge to noodles, desserts, pastries, everything!), and friendly service and these few alone are more than enough to keep me coming back.
Now, the concept of economy buffet is different from the usual buffet you have in restaurants or hotels where you buy a standard price and you get to eat all you want.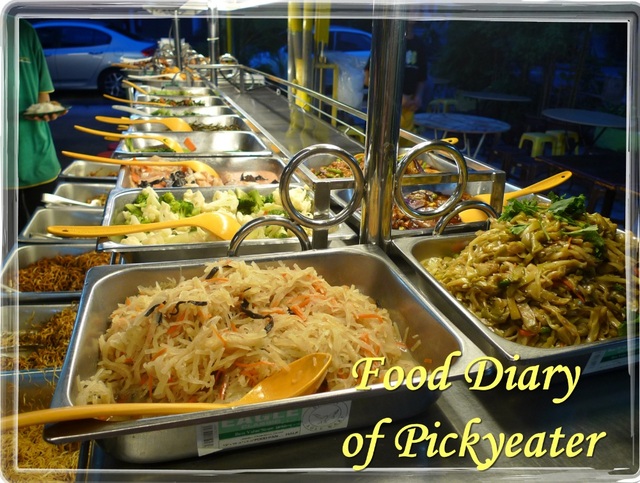 The concept of economy rice here in Malaysia, is that you still get lots of variety of food and you can choose what you want on your plate, which you then bring to the cashier and they charge you based on what you take.
Yes, it's that simple, and before you scream out that the food is going to be overpriced, well, that's where the word economy comes to the rescue.
Unless you really overloaded your plate with a mount of food which resembles a mini Himalaya, usually the price of 2-4 types of dishes will only cost approximately RM3-5 (~USD$1-1.70)
Do I have your attention now? :)
This is an especially convenient concept for office workers during their lunch hours, and even for urban city dwellers who don't cook (like yours truly) where you can have a few types of dishes on your plate with either rice or noodles to call it a meal.
If you choose to dine at home, you can take a paper box stacked on the side to put your food in it (or if you plan to buy the dishes, you can take plastic boxes which they charge for RM0.30-.50 each) Of course, you can use your own container too.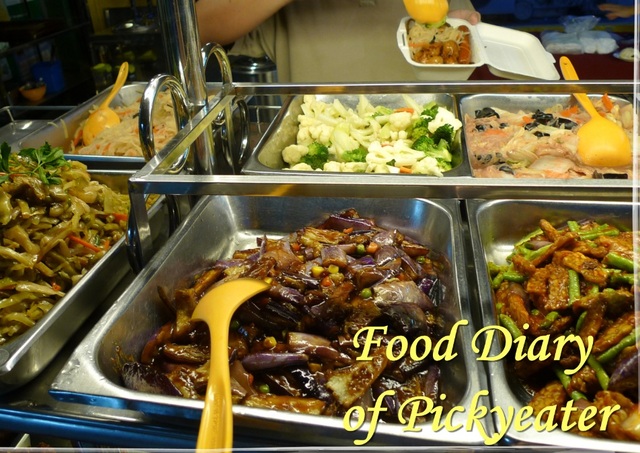 (spot the box in the background, yeah, that's how you do it)
There are even disposable spoons and chopsticks provided, which usually the cashier will just pack it in your bag after you make your payment.
Note: the following photos will be an overview of the array of food/dishes offered at this cafe and there is no focus on one food in particular, so enjoy the visual feast.
(You can try to guess what they are made of, or what they are, although there will still be descriptions along the way;)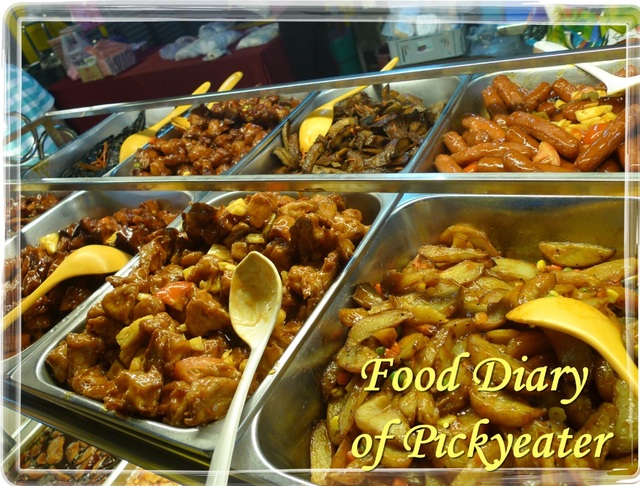 Mock meat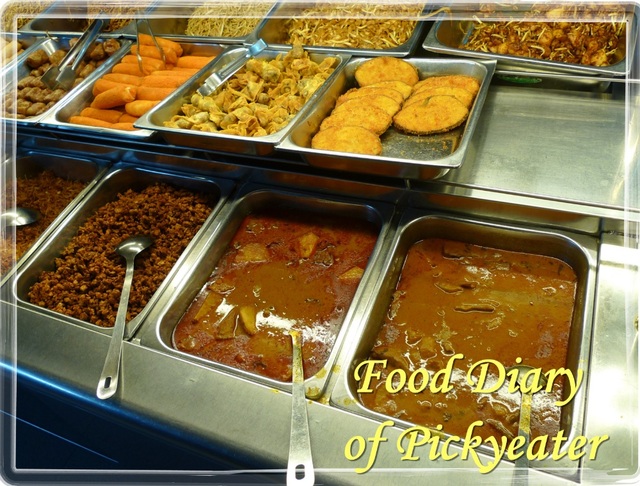 From top left: Fried gordon bleu sausages, fried wantons, fried mock fish
Bottom: Assorted curries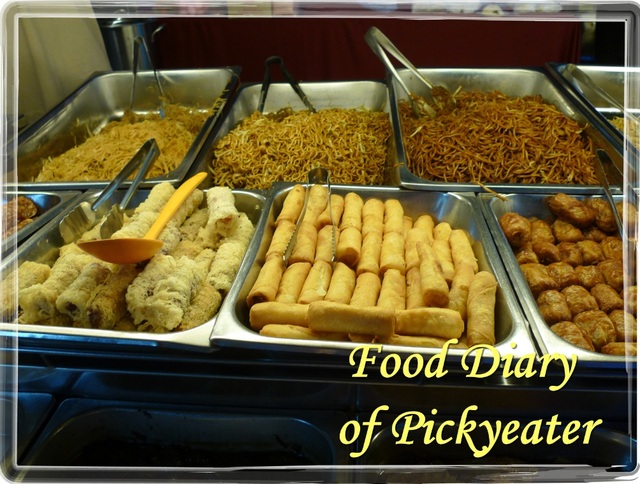 Top row: Fried beehoon (rice vermicelli), fried maggi mee (instant noodles type), fried yellow noodles
Bottom: Deep fried yam rolls, Deep fried spring rolls, deep fried vege rolls wrapped with bean curd sheets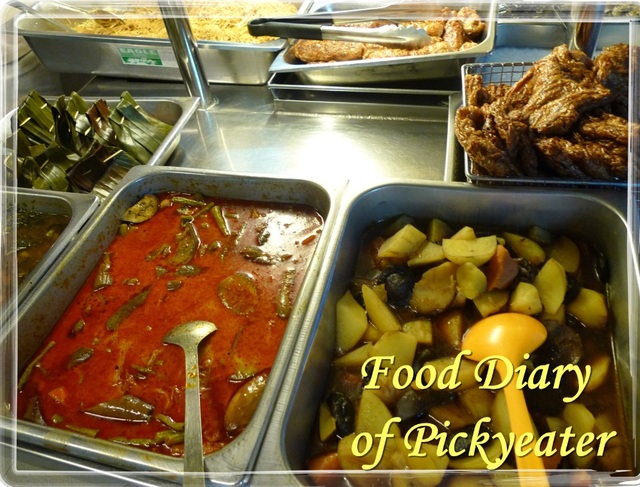 Curry and potatoes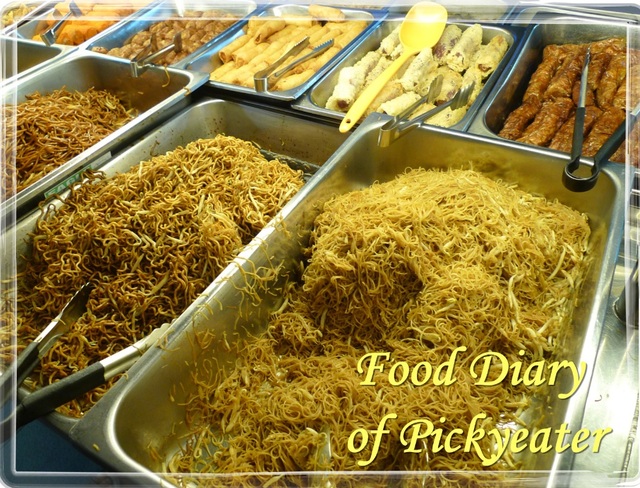 Assorted fried noodles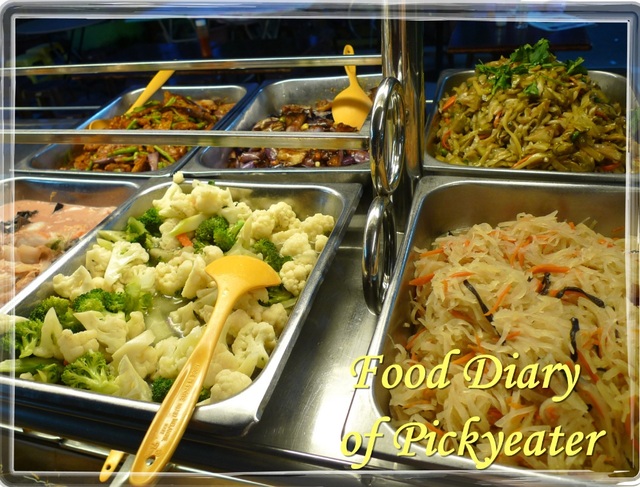 My favorite stir-fried cauliflowers and broccoli, and jicama and carrots stir-fry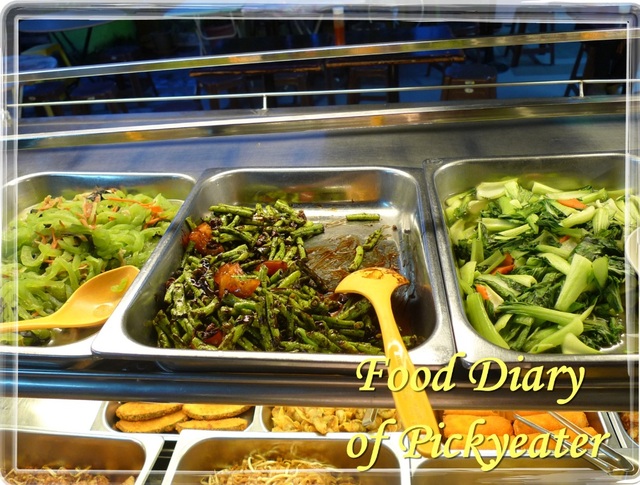 Vegetables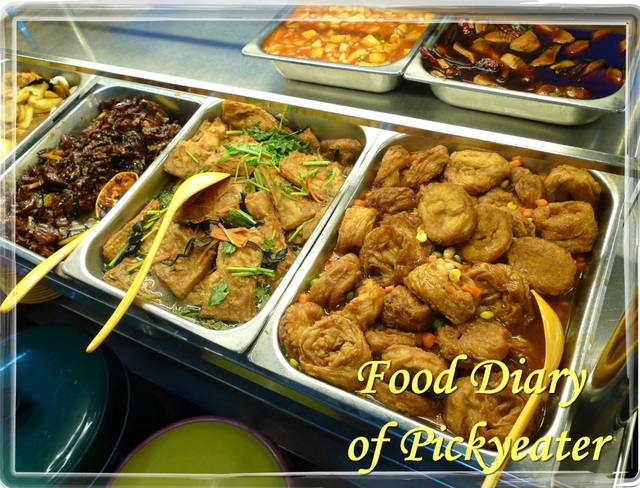 Dishes made of bean curd sheets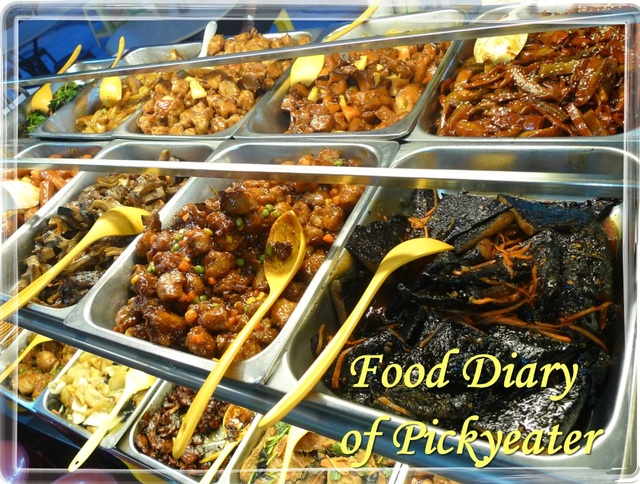 More mock meat dishes
Dry food; pastries and biscuits are also on sale here for vegetarian snacks
This is a very conducive place for meals, and for Buddists, you will find comfort in the Buddhism hymns played softly in the background.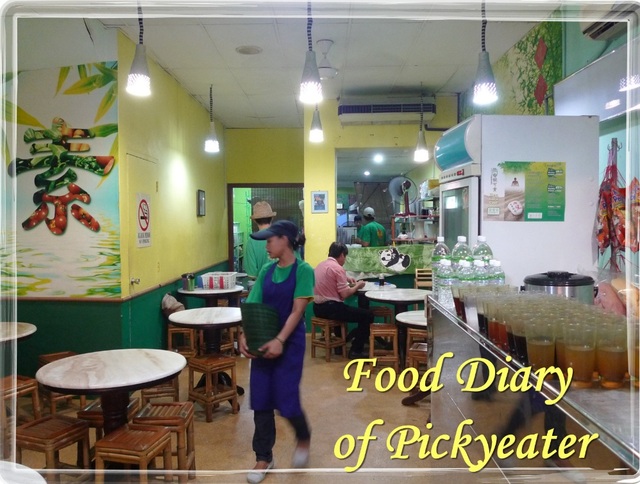 There are also hot and cold desserts available; from soy bean curd pudding to red bean soup, and even herbal drinks and jelly.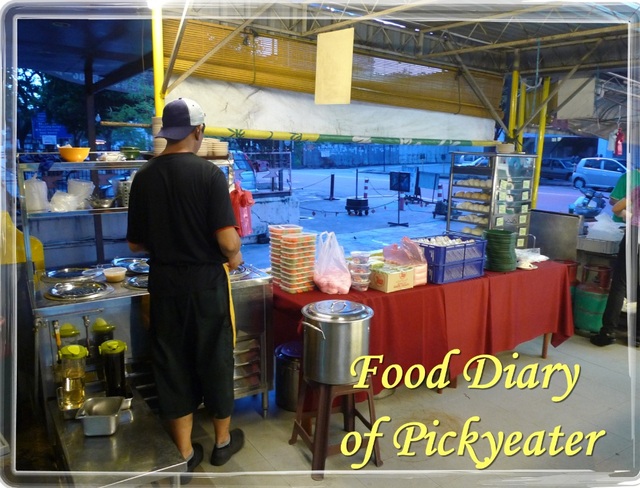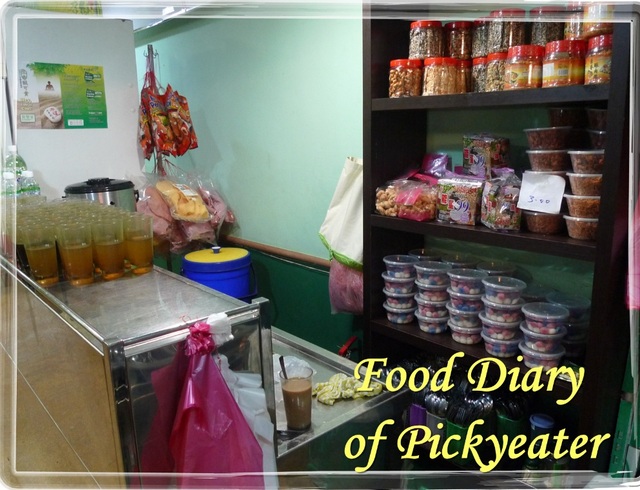 During major Buddhist festivals, there will be even more varieties of food as
most go on one-day vegetarian diets.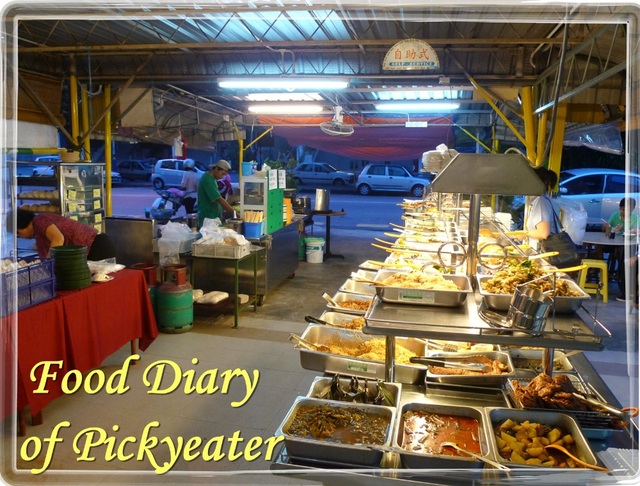 Of course, even prices will be slightly higher on those days, and they will voluntarily inform and even apologize to you.
If you are drooling over the food, maybe it's time you follow suit to try some delicious vegetarian dishes like these once in a while?
I know I love them!:)