Chicago Ribs
in Gurney Plaza recently celebrated their first year here and the best part about it is that they were offering 50% discount on selected items; their Grilled Blackened Catch and their signature St Louis Pork Ribs (half rack).
Oh, for the beer lovers, there are also promotions for Carlsberg and Hoegaarden.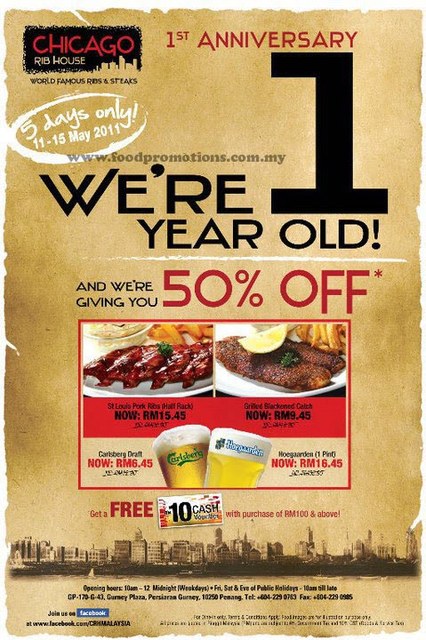 The anniversary promotion, I meant celebration is only valid for FIVE Days only; from 11th-15th May 2011. It is no wonder that the place was packed to the brim the weekend we decided to enjoy their offers.
(We used to enjoy our lunches here, whenever he craves for the pork ribs but it has been some time since we last came).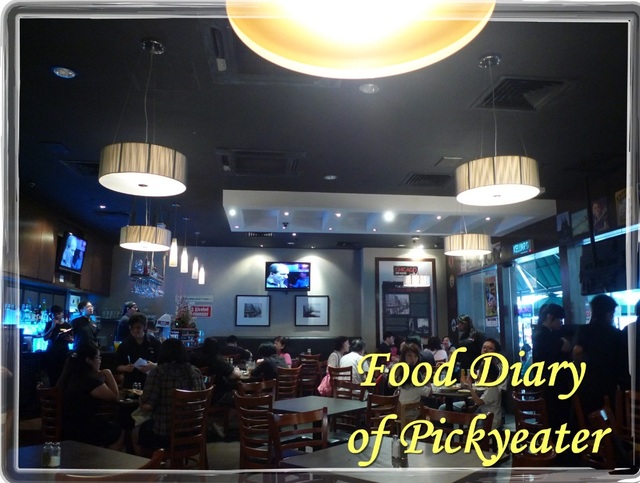 We were seated outside initially; and I didn't mind, but I still welcomed the kind hospitality of the staff who ushered us inside as soon as a table was available.
Our orders were taken swiftly, and pardon me, it was quite a comical sight looking at the staffs bustling and scuttling around the place (okayyy, I am not such a meanie, but it was really cute!)
It did not take long for our orders to arrive; after all we ordered their promotional items (the only TWO anyway).
Grilled Blackened Catch RM9.45 (~USD$3.15) [Normal Price: RM18.90 (~USD$6.30)]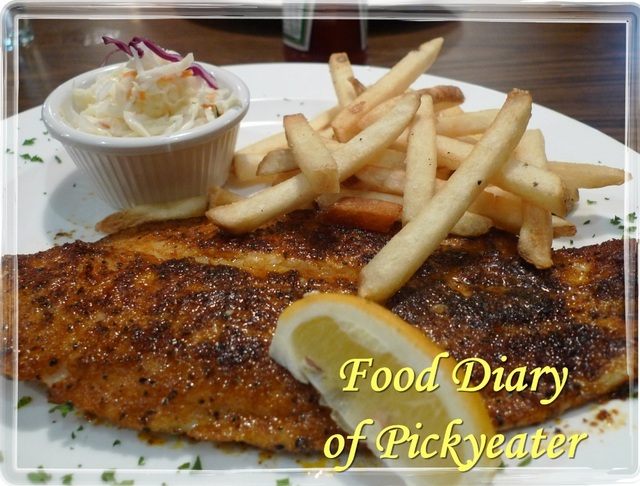 I was curious to see whether they serve smaller portion during their promotion, but I was pleasantly surprised by the usual portion served on the plate.
It goes to show that this is not just some tactic to get the crowds to their restaurant (some restaurants do that, it's disappointing).
I remembered this blackened catch was the first thing I ordered when I first visited the restaurant when they were newly opened then (last year), and despite the appearance, it had a really tantalizing taste due to the spices.
From close: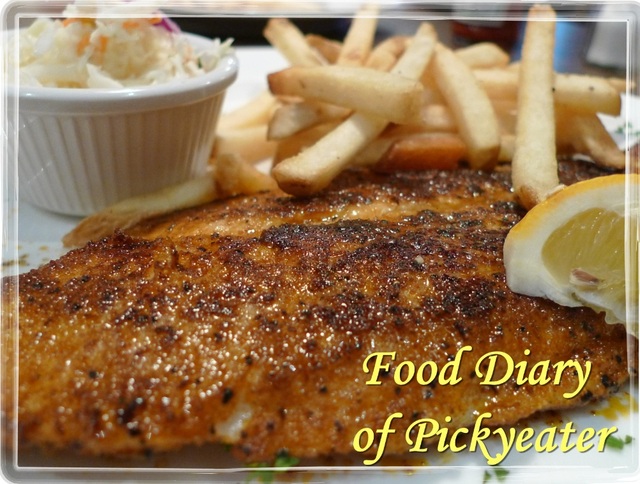 Thick fillet of dory were marinated with these black spices- Cajun which was really spicy (or at least it was, for me) before they were lightly grilled to achieve that light crunchiness on the sides and at the same time, maintain the fresh, succulent and juicy flesh from within.
Squeeze the lemon juice onto the fish for that zesty taste!:)
Even the coleslaw was quite good that day; not too creamy, just the way I liked it.
The star dish, and probably the one that most pork or rib lovers would go goo goo ga ga over:
St Louis Pork Ribs (Half-Rack) - RM15.45 (USD$5.15) [Normal price: RM30.90 ~ USD$10.30)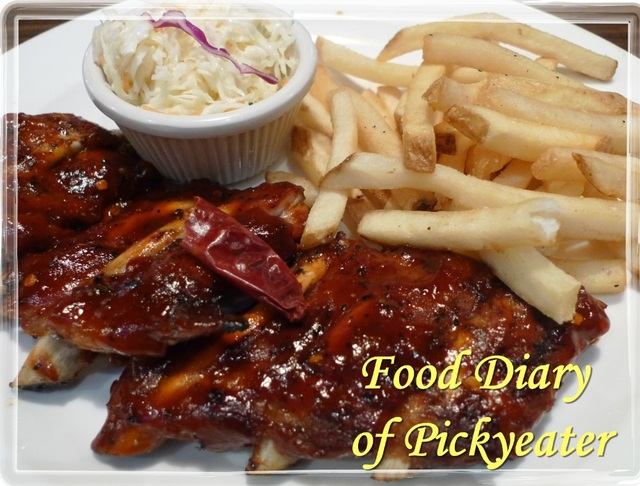 Again, there was no reduction in the portion albeit the promotional price and the taste was the same!
Some told me that it would be worth to order two half-racks for this price! (since half-rack is the only one on promotion)
Closer shot of the famous ribs; which were marinated and served with the thick tasty gravy in sweet and sour sauce.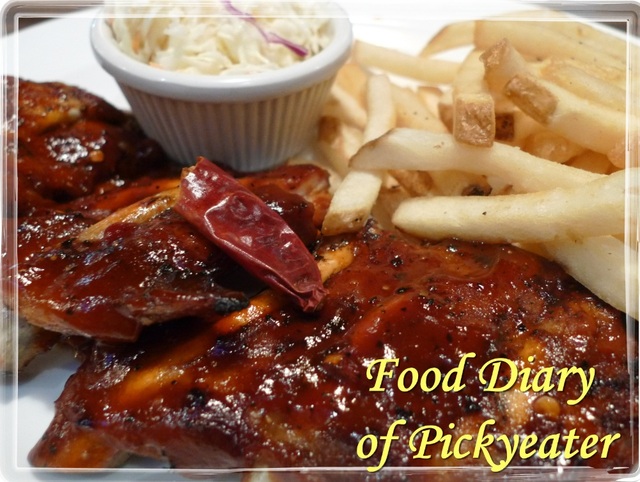 The food arrived promptly definitely, but our drink (Iced Lemon Tea) never came despite us reminding the servers more than two times! Maybe we should have ordered the beers? (promotional items seem to come faster, since it's by popular demand)
Too bad we are just not beer lovers!
One of our glass of plain water even had bubbles in it; and I'm not sure whether it was properly cleaned, yikes!
Food wise, it was quite good and worth the price (half of the normal price).
It's worth to go back, but no more promotion, maybe next year....2nd year anniversary? :P