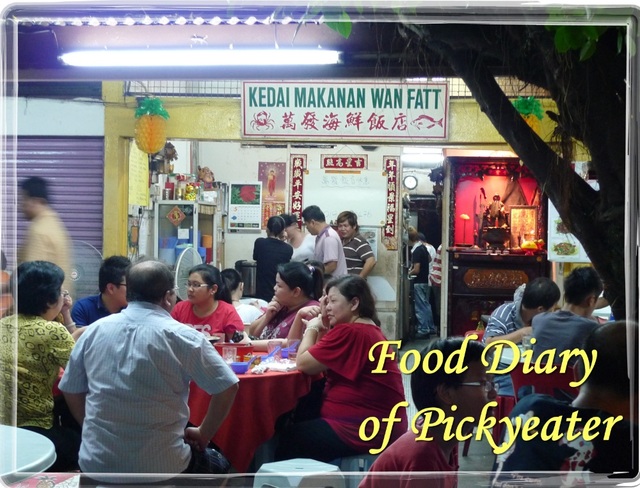 Nestled within a rather hidden location in Kajang, is this rustic Chinese restaurant or eatery outlet,
Wan Fatt
.
The shop is not easily accessible and is mostly known to the locals or the residents around the Kajang area, due to its secluded location, or so one may say.
However, despite its ready popularity among the locals, the restaurant's business further experienced an uprising spike as they were discovered by the local Malaysian TV programme, Ho Chiak (a prominent food programmed produced by the 8TV).
I can vouch for their popularity myself, as I observed the brisk business during the peak hours and one would have to wait in line for a table for at least half an hour.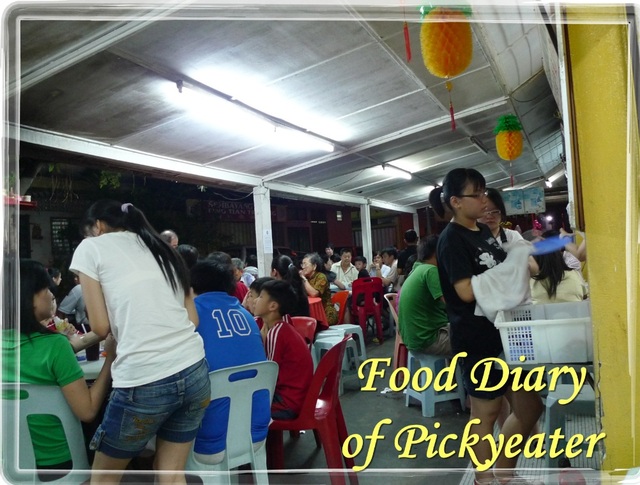 Call us lucky, but we managed to find a place when we arrived!:)
Honestly, judging from the exterior/appearance of the shop, I would not really pay much attention to dining here at any time of the day, had it not been a recommendation by a close family friend who even led the way here.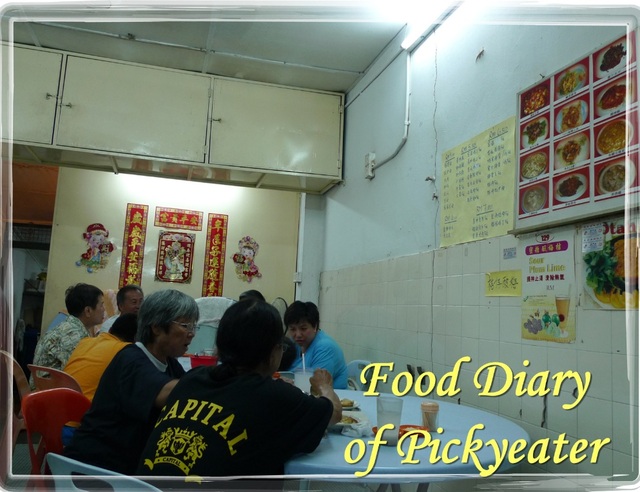 The place was rather shabby, given its establishment within the row of makeshift-like shophouses.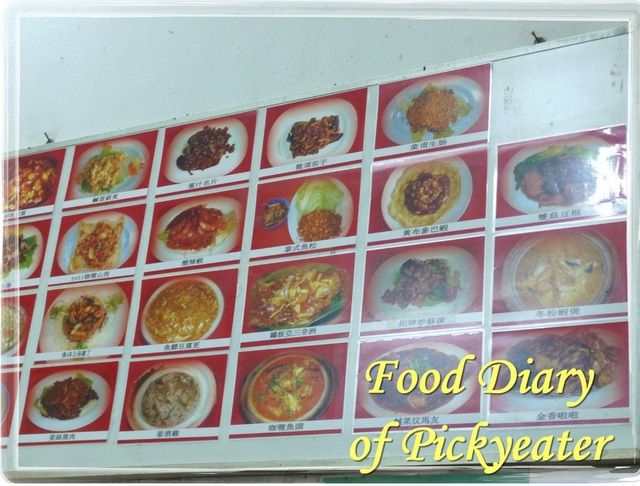 The menu were on the wall and we were also provided with the menu booklet as soon as we were seated.
Another thing I dislike about the menu is that prices of the food/dishes were not printed. I have always had the perception that when the prices are not printed, it could vary and we may end up being overcharged for our food.
Well, we made our orders swiftly, and waited for about 30 minutes for our food (yes, it's that long of a queue!)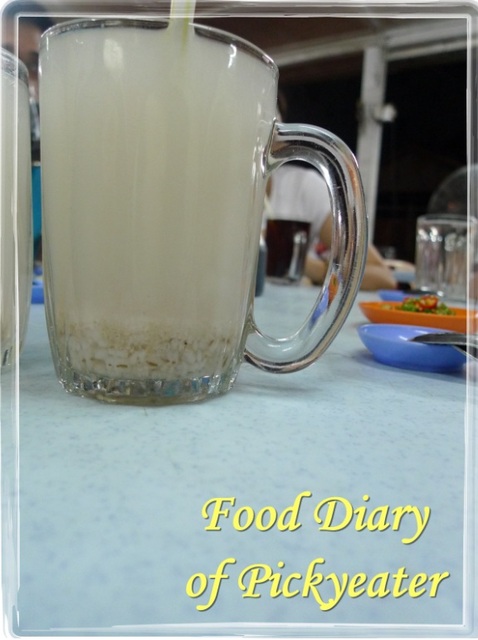 I love barley drink!:)
Our food:
Steamed tilapia with special bean sauce (RM22 ~USD$7.33)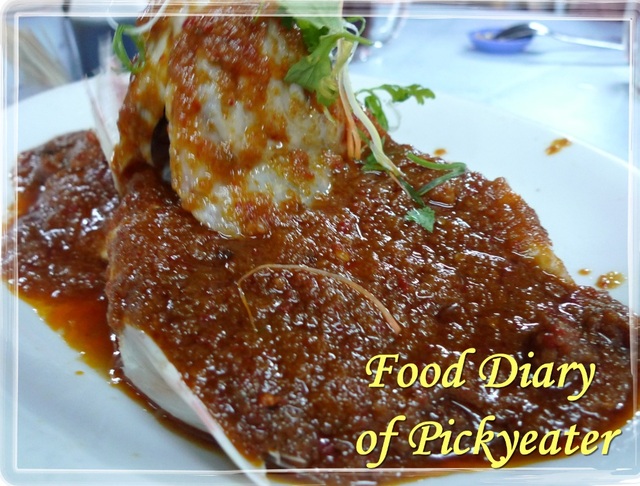 Talapia is a type of freshwater fish which can be found at reasonably low prices in Kuala Lumpur and Selangor areas and I was pretty surprised that they charged RM22 for this. (It's considered higher priced as I've tried this fish at only RM6-9; less than USD$5)
The special bean sauce, or Cheung Jing in Chinese, is a type of fermented bean sauce mixed with chili and garlic. It is rather saltish in taste, and may be slightly spicy depending on the amount of chili they include or how well you can take spicy food :)
It is one of the favorite styles for the talapia fish, and is appetizing when it goes with the white rice.
Deep Fried Pork Ribs in Two Styles (RM12 ~USD$4)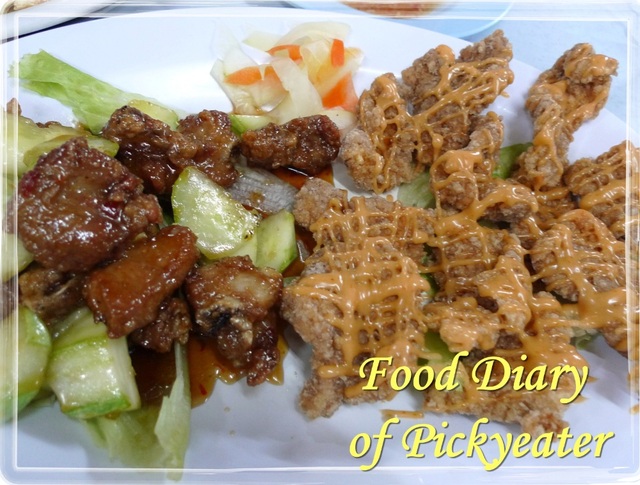 As the name suggested, the pork ribs were deep fried before being served with the two different styles.
The BBQ sauce style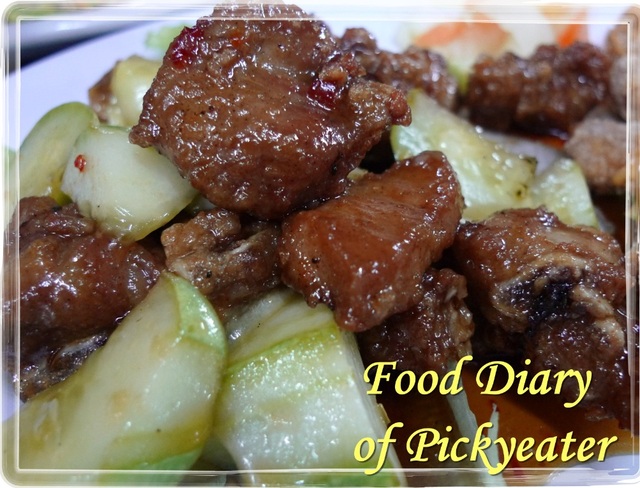 Salad style (pretty much served with mayonnaise dressing)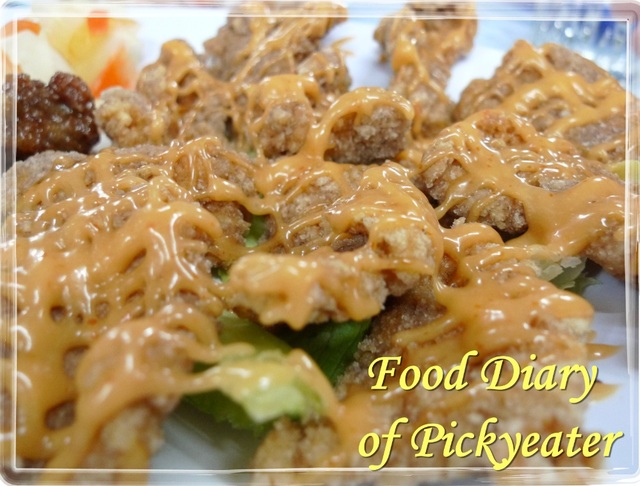 Thai Style Beancurd (RM8 ~USD$2.67)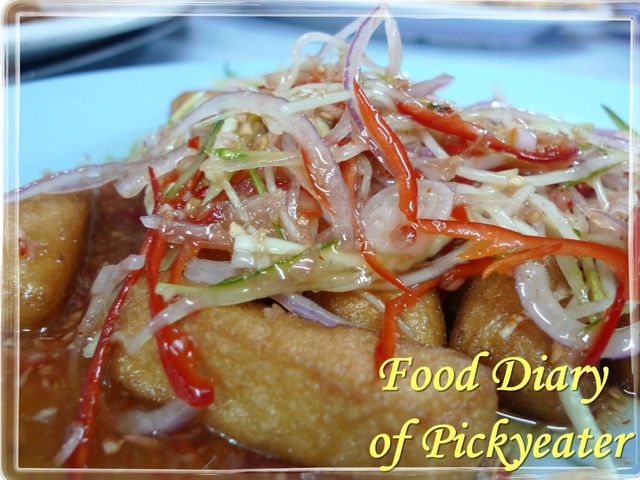 Sweet and sour sauce combined with the silky smooth taste of the fried beancurd makes this very appetizing indeed!
Braised Seafood in Sizzling Pan (RM18-20) (~USD$3-6)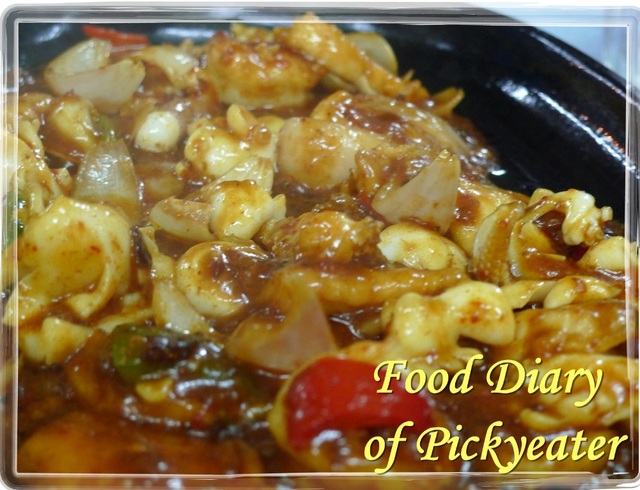 The seafood consists of squids, shrimps, and fish fillets with sweet and sour thick gravy (combination of tomato ketchup sauce and chili).
Stir-fried potato leaves (RM8) (~USD$2.67)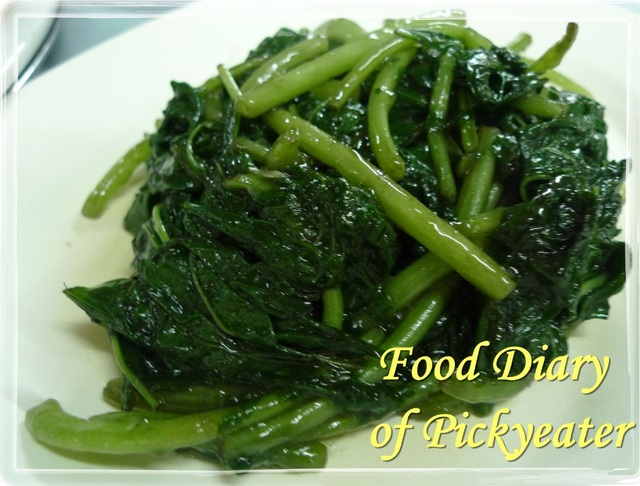 All the dishes for dinner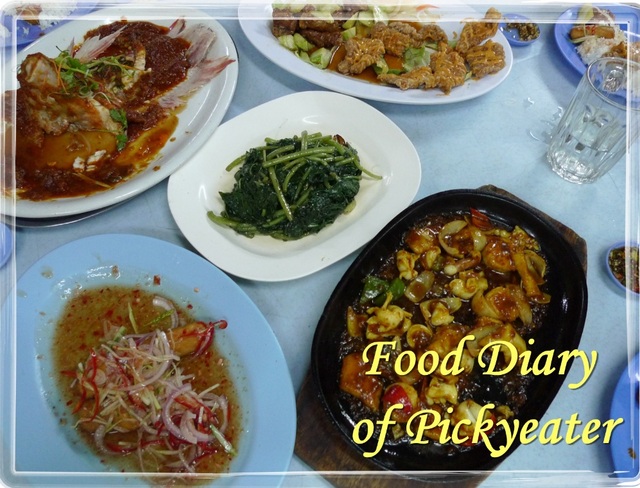 The ambience and the location may not be desirable, but the food and service were still alright although I do feel it may be tad a bit overrated.
However, one thing I have to say is, they do indeed serve quite a variety of styles for each of their dish, which is a plus point when you just cannot decide what to have and would like to break away from the everyday dishes at home.