The first meal I had when I landed in Singapore last weekend, was this plate of spicy wanton noodles.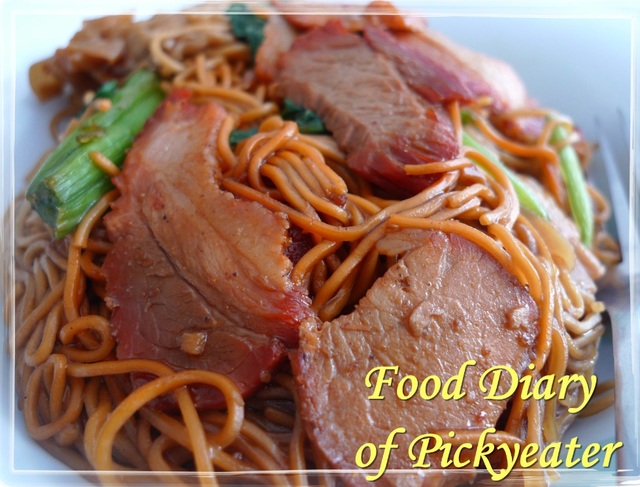 Our host was just so kind to queue up and buy the famous wanton mee from the hawker food centre for our lunch.
The wanton noodles were rather unique, as there was a spicy, sweet and sour flavor to it. The sauce used to create this flavor was probably a combination of chili sauce and tomato ketchup to lend the exotic spicy and sweet yet sour taste to the noodles.
The roasted pork (also known as Char Siew in Chinese) and fried wanton (dumplings) were in generous portions of serving with the noodles.
The noodles were quite springy and tasted quite good, as they were of handmade quality, along with the dumplings.
I was told that this wanton mee is so famous that there is always a long queue daily, with eager patrons waiting to get their hands on the wanton mee for lunch.
This is the famous Pontian wanton mee, and they have branched out to various areas in Singapore.
I'd recommend this to wanton mee lovers, as even though I am not a fan, I was fascinated by the unique flavor of the noodles.
It was something different from your usual wanton mee available from hawker stalls and market.
It is one of the most unique and appetizing wanton mee I have ever tasted! :)