I am sorry for the lack of updates for the past week - it seemed like I was out and it was wrong of me to just take off without leaving a message here.
I was sorting some stuffs out, and was just stuffed with tonnes of things on my mind that I was rather exhausted, hence I was not really into the blogging mode.
My blog is not dead, no worries, and I thank you for patiently waiting for me and following this blog even when I was away :)
For the next few months, there may be sporadic patterns of updates as I am surrounded by miscellanous details in planning for one of the biggest/most important day in my life :D
(that's in another blog)
Anyway, back to my food blogging, I realized that I seemed to have this thing for Taiwanese food; which may seem funny as I do not have anything for beef which the Taiwanese seem to love.
Well, I blame it on the lovely environment, their yummylicious not to mention colorful drinks and beverages, and their lovely finger bites of food.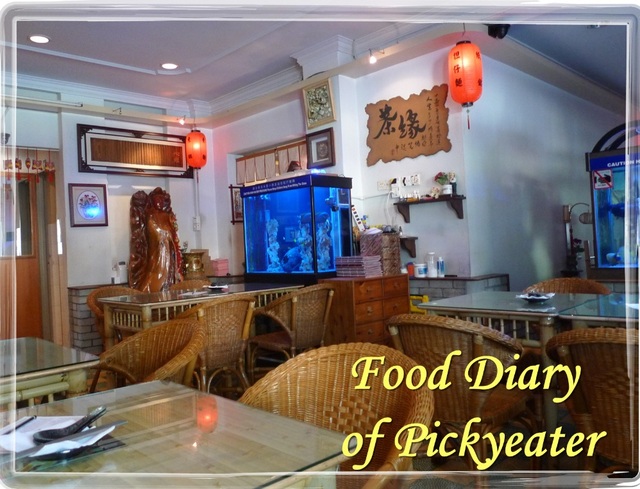 If you have been following my blog for a while, you will know that this is not the first post on this restaurant in Penang which happens to be my favorite haunt for Taiwanese food.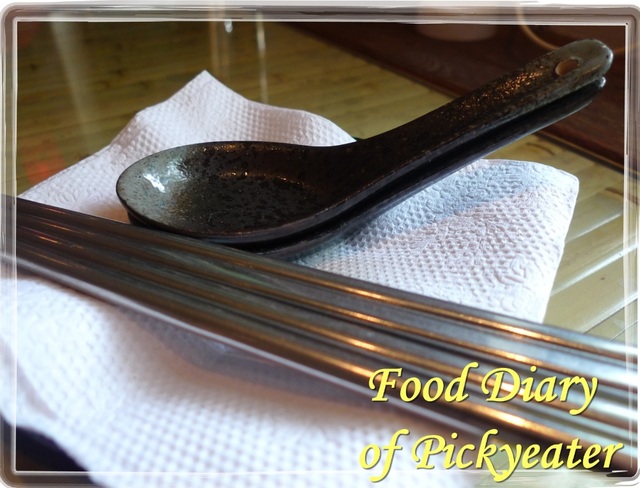 You can read my previous post
here
Kochabi Taiwanese Delights
, located on Burmah Road, has been one of my favorite place for Taiwanese food since I first discovered it, about five years ago.
It's not hard to see why I love this restaurant; the serene and tranquil ambience which surrounds the guests when one walks in and the enchanting interior inspired by the oriental culture just makes one feel comfortable like they are at home.
I believe most of the furnishing here is also influenced by the concepts of Feng Shui, which is no wonder why the restaurant is just so popular and crowded during peak hours.
There are just so many reasons I like to dine here, besides the interior and ambience and I can just name all of them off my head!
For a start, they have wide variety of drinks and happen to serve this
Honey Lemon
which tastes better than anywhere else.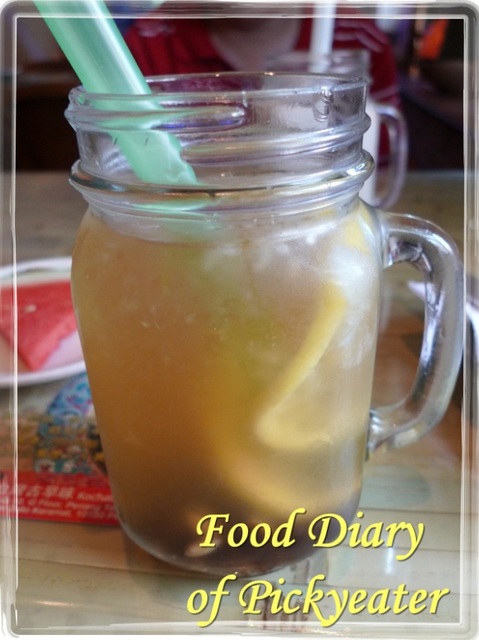 You can opt for additional pearls (those little black chewy sago pearls) or just plain honey lemon juice at RM5.90.
They used to have another of my favorite; Ice Blended Kiwi but they took it off the menu and I still wonder why.
They are creative with their beverages, and they even have something like this;
Ice Blended Peanut juice
.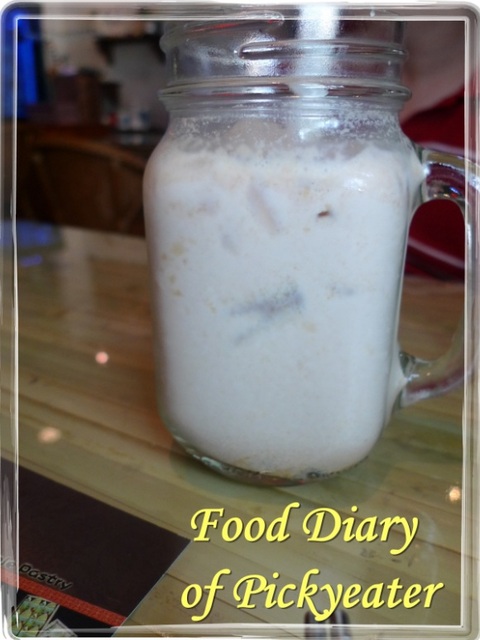 (Bizarre, and I wonder who else drinks this - no offense to peanut/nutty fans, no pun intended :)
They offer wide selections of noodles, rice, congee, steamboat which you can order ala carte or even in value sets.
Pork Ribs with Noodles Set
The set comes with a slice of fruit (usually watermelon)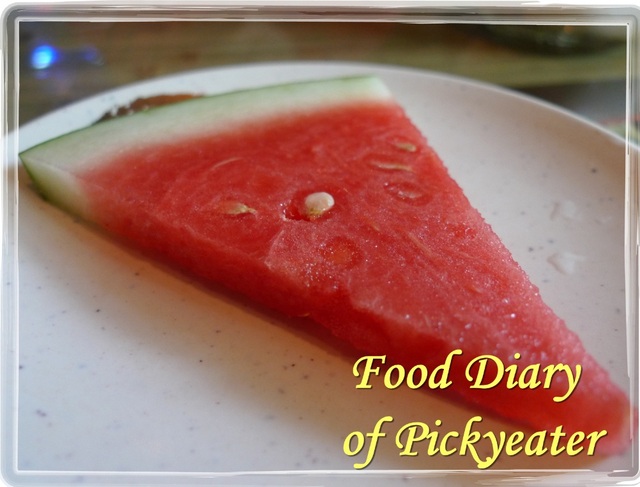 Vegetables of the day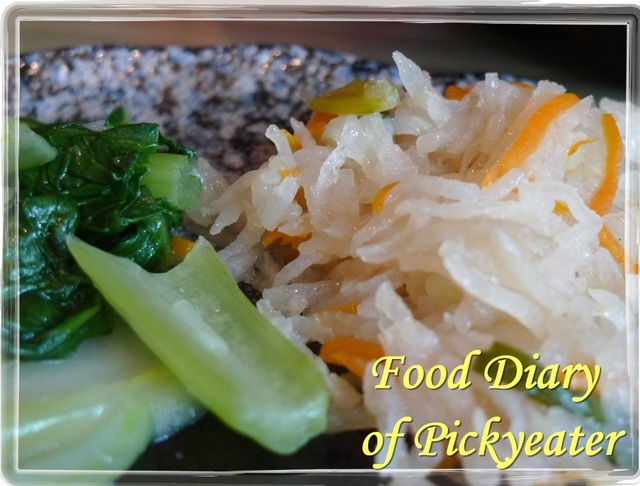 Dessert (could be cake, or jelly - depending on what they have for that day)
and a drink of your choice from the menu.
The noodles are handmade, and thick but tangy in taste too.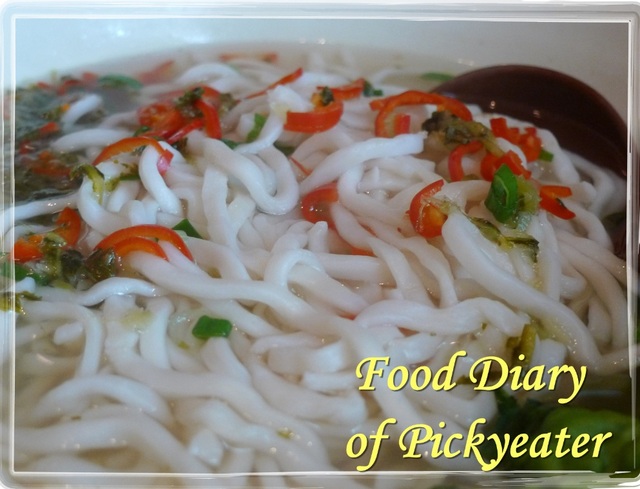 Crispy and seasoned deep fried pork ribs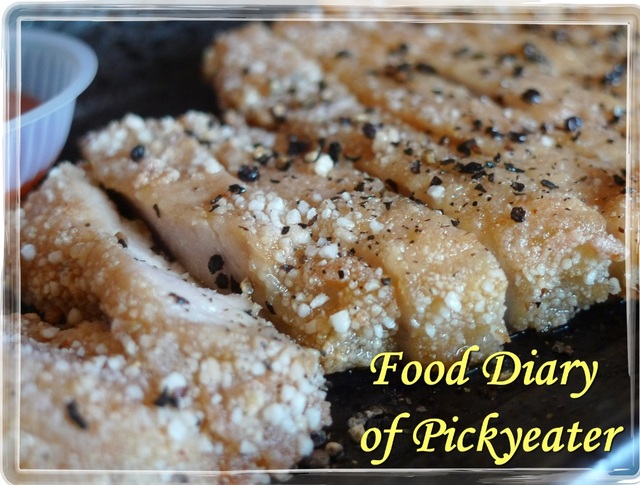 Seems like the Taiwanese like to serve their noodles and ingredients separately instead of mixing them all up in the bowl as Malaysians do.
Additional side orders would include my favorite
salmon rolls (RM10.90)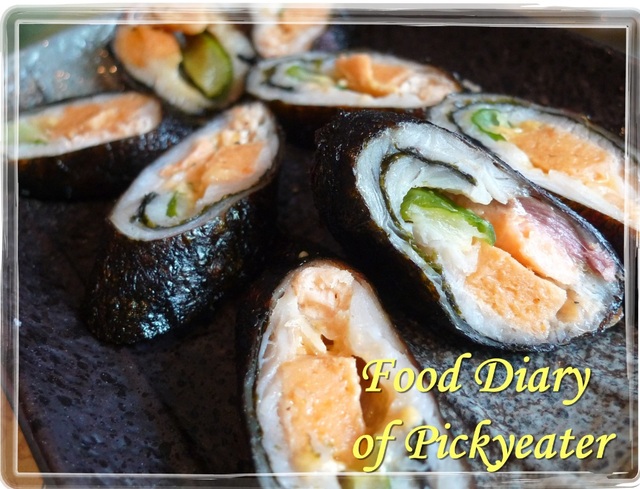 The seaweed wrap was just light and crispy, but lends that texture to the fresh salmon chunks and crunchy cucumber.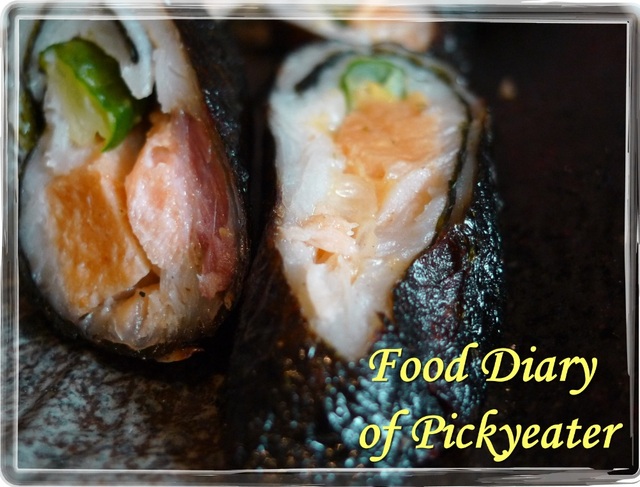 Oh, and one more reason is probably their plates which they seem to change seasonally; just like their menu.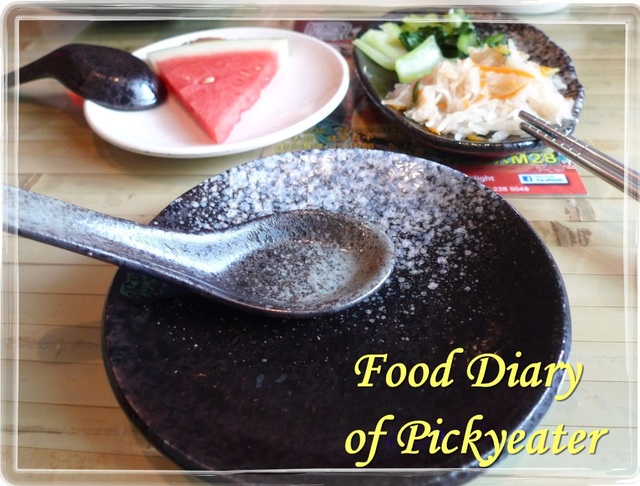 They like to stay updated, and innovative on the run too:)
They have recently launched a new outlet in the Times Square of Penang, and it was high time too as they have been around for more than five years here on the island, and it is time to expand the business.
(Note: This is not a sponsored post, and the review is based on my personal tastes and may differ from others )