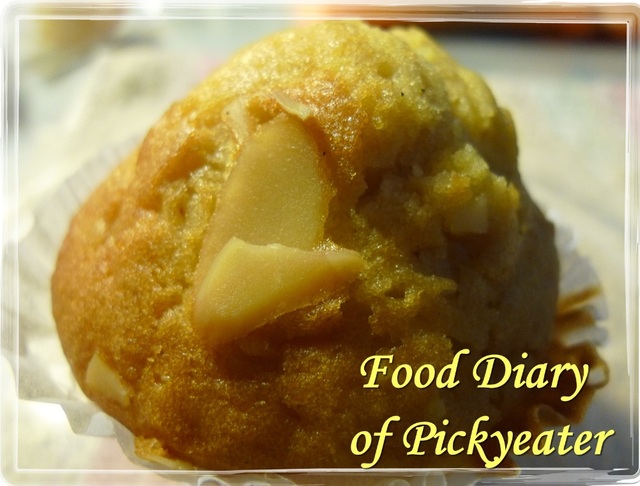 I have heard of blueberry, raspberry, apple, apricot, raisin, banana and even orange poppy seed muffins for a whole load of fruity-themed muffins, but honestly, this is the first time I have heard of a pineapple muffin.
Have you? (just to confirm I am not totally muff-ed out)
When I saw this in a bakery just the other day, I was torn between the kiwi, blueberry and this, and though I narrowed it down to the match between the kiwi and this, I eventually picked this, as I have tried a kiwi muffin before and this sounded really interesting.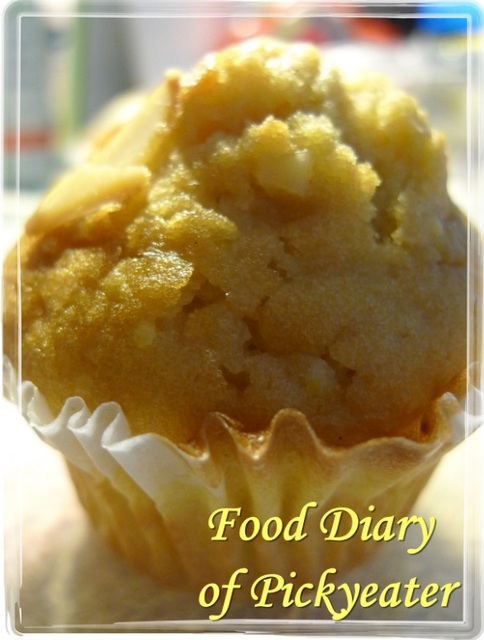 It had a really strong buttery smell that I really do not like about muffins, and I was skeptical that I am going to enjoy this (lactose intolerant).
I took a small bite, but truly, that bite made a difference as it had a really soft texture and the best part is, the light and lovely scent of pineapple which did not seem to exist when I held the muffin, oozed its way into my taste buds when I took that bite.
I tell you, I can even taste small chunks of pineapple bits in the muffin!
It was quite surprising and the aroma of pineapple was not even overwhelming.
Too bad I don't have the recipe to share with you guys, but I am sure the enthusiastic and lovely cooking talents out there could try this out?:)
Main setback for this muffin, to me, was the strong buttery smell, oily, and also, almond chips (sorry, almond fans!)
Oh, in case anyone is interested and you're in Malaysia, you may get this at the famous Continental Bakery in Penang. (RM5.00 for 3 pcs)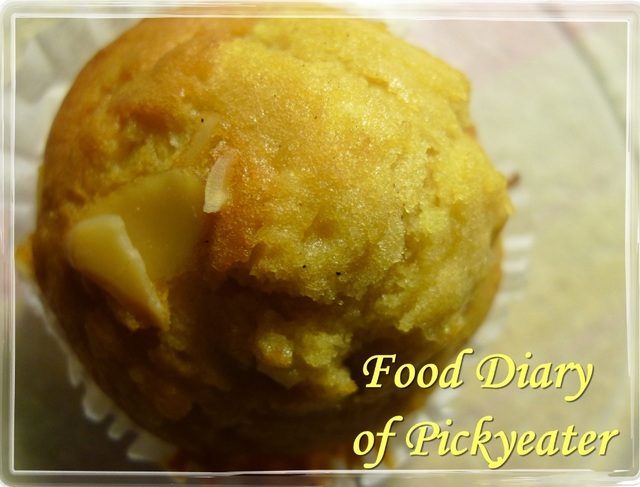 If you are not in this region, I am sorry, but your oven could be a help, right? :p (hope it gave you a new idea with your muffin baking!;)