This is probably my third or fourth visit to this restaurant which has won the hearts of my family members, with their variety, good tasting food and reasonable prices.
Instead of the usual dishes we order to share, we tried their ala carte individual rice sets, priced at RM5-9 per set and they were good, yeah, I liked it :)
I am a vegetarian food lover, really, something that I can't live without having it once in a while:)
(I am sure you noticed it from the number of vegetarian posts that pop up once in a while, or sometimes quite frequently too!)
(I heard the vegetarian lovers/bloggers/readers saying, "Ah, finally, a vegetarian post again....too much seafood stuffs! :p )
Assam Fish with rice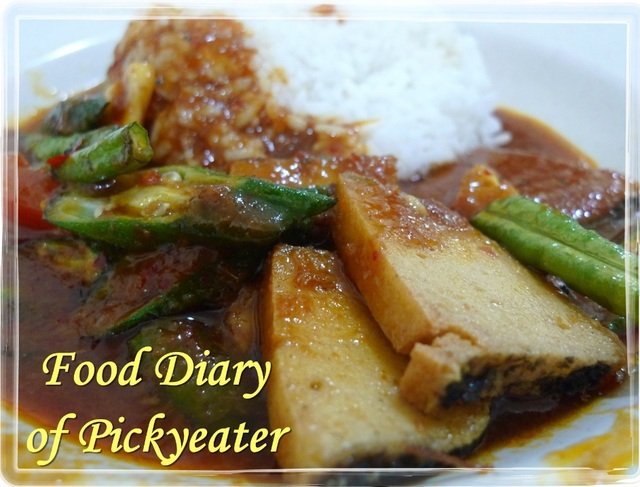 Assam is a type of sourish and spicy soup made with tamarind juice and seriously, my favorite with fish or almost anything:)
I love the okra and long beans, perfect company!
The vegetarian mock fish is made of soy sheets and seaweed.
Sweet and sour vegetarian pork ribs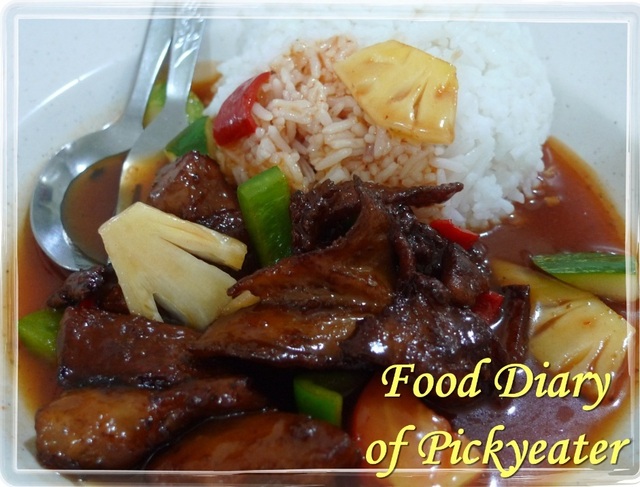 Awesome taste with the rich sauce, with light touch of cornstarch and the pineapples, my favorites!:)
Closer shot of the mock pork ribs; made of gluten wheat flour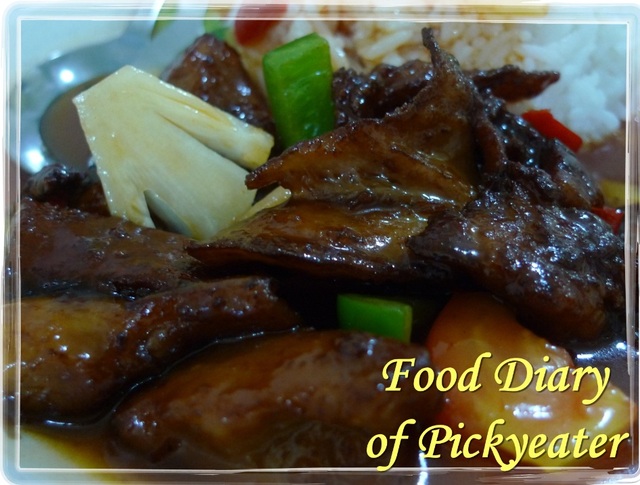 Really great taste, trust me!;)
Mummy saw someone having the
vegetarian claypot chicken rice
, and she just simply had to have one!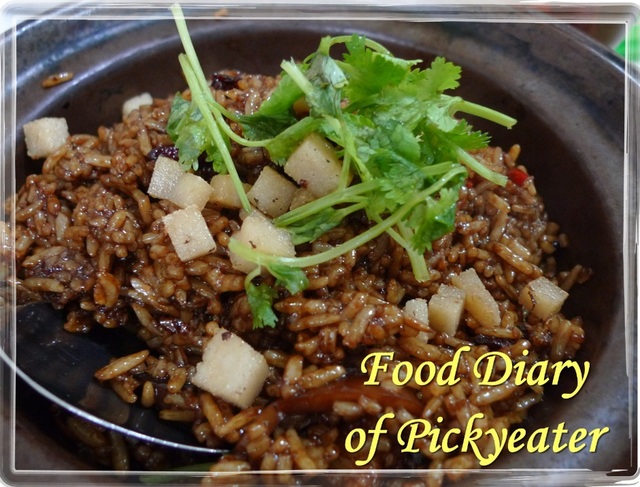 For the first time, Mummy ordered the most expensive set amongst us (she's always a saver, and we loved her for that:)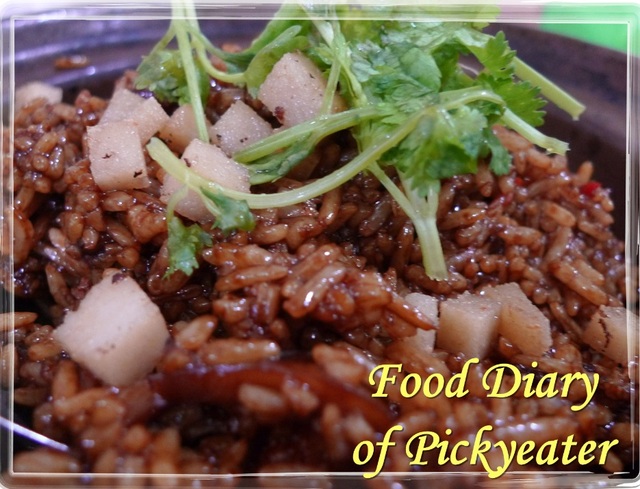 It tasted good, no disappointment, and although it was higher in price compared to our normal rice sets, it was because of the portion it came in.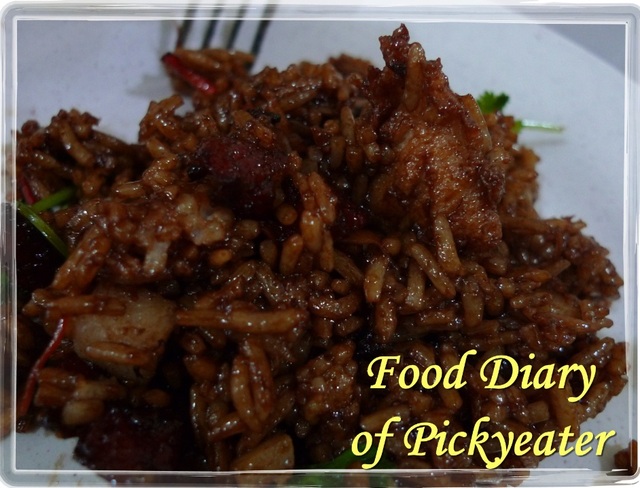 Mock chicken meat made with soy and gluten wheat flour.
Braised vegetarian fish with fermented bean curd sauce and mixed vegetables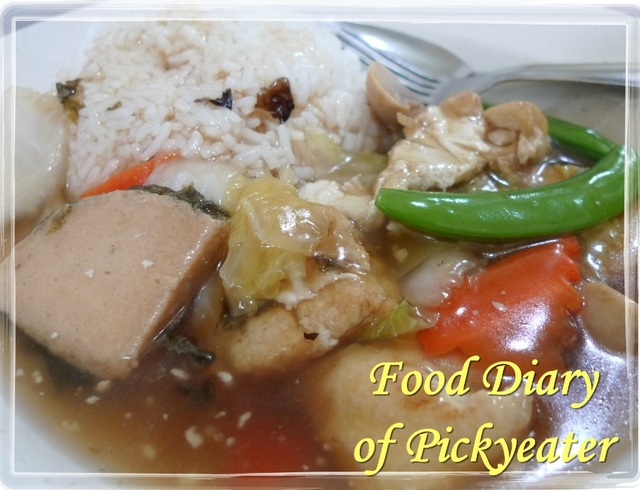 Something lighter and non-spicy, compared to most of the dishes above, but still a good one.
Bittergourd with chicken rice
Of all, I didn't really taste this as I am not a fan of bittergourd, seriously!
It looked good (ignoring the bittergourd), and I am sure it tasted good too (ignoring the bittergourd again) :p
Maybe someday, I will learn to try the bittergourd...or, maybe that can wait...yeah, someday :p
I like the food and the environment here, and the reasonable pricing and my love for vegetarian food will definitely see me returning for more!~