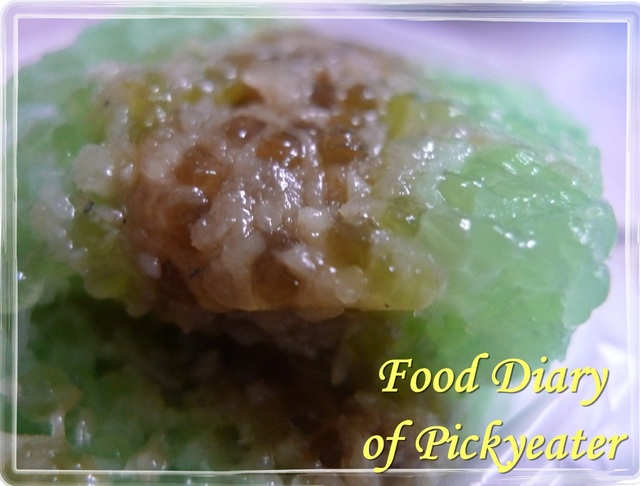 I am not sure how many have heard of
sago
; which is a type of starch produced from by sago palm, and the starch is extracted from the pith of the palm.
It is probably rare in other countries, but in the largest state, Sarawak, on the east coast of Malaysia, this is one of the main produce for export.
I love sago, and it is so versatile too that it can be used for so many different types of dishes; but mostly dessert.
I am not a cook per se, but I did use the slow cooker to cook sago once as taught by my mummy.
Oh, in case you are wondering, this is NOT made by me.
We found this in one of the stalls outside the typical coffee shops and it was priced at 60 cents per piece.
(A piece of Kuih used to cost only 30 cents!)
Kuih
(pronounced as Koay) is a Malay word referring to little sweet cakes meant for snacks/desserts like this one. (Hopefully I can run through a list of Malaysian kuih someday:)
You can see the glistening and round little sago 'beads' forming the kuih, and the brown colored layer is made with
Gula Melaka
; a type of palm sugar which is thick and sweet.
Oh, when you take a bite into the kuih, you can taste grated coconut in slices amidst the flavorful and sweet temptation.
It is not easy to find this kuih everywhere on the streets of Malaysia, but if you do spot a stall selling cute little snacks in yellow/blue or metal boxes covered with plastic sheets, do ask them for it :)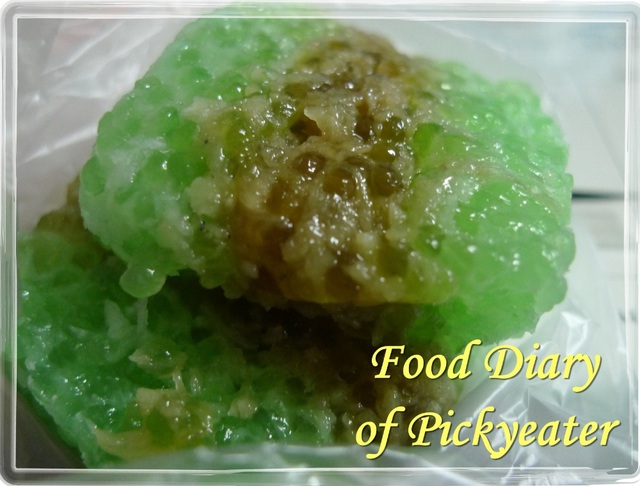 A sweet treat to leave you for the weekend; we are enjoying a long weekend in conjunction with His Royal Highness's birthday; Yang Di-Pertuan Agong (title in Malay for the ruler of the country) which falls on Saturday (tomorrow).
We are getting Monday as a replacement holiday too; for some/most of the companies :)
Have a lovely weekend...I will be back, if not on Monday, then Tuesday it will be :p