Following the article on the festival in my
Starry Starry Blog
, I would like to wish the Chinese readers a Happy celebration with yet another Chinese festival which celebrates with food! (which festival doesn't anyway?)
I would have loved to post more photos on the glutinous rice dumplings, but I simply could not find my photos on the dumplings and my best/closest shot that I could find on a rice dumpling is this: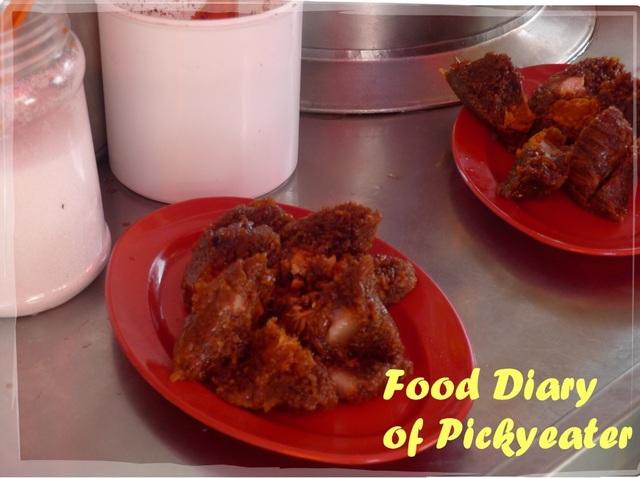 Pathetic, but I tried searching for the photos, and to no avail.
Anyway, the rice dumpling is a traditional food consumed during the festival above, and it was made popular by the festival anyway, which commemorates the loyalty of a government official and poet, Qu Yuan who committed suicide by jumping into the river after his advice was unheeded by the king, which resulted in the kingdom being usurped by the Qin states after his king formed an alliance with them.
The people loved and respected him for his loyalty and in their bid of honoring him, they made rice dumplings to throw into the river. (read more
here
)
These rice dumplings evolved into properly wrapped dumplings filled with a mouthful of ingredients, ranging from meat, chicken, nuts, sweet bean paste, dried seafood, and even come in assorted varieties.
The main ingredient of the rice dumpling is the, of course, the rice; which is a sticky glutinous rice cooked by stir-frying along with the ingredients.
The combination would then be wrapped in bamboo leaves in a triangular or tetrahedral shape and tied before it was steamed for a few hours.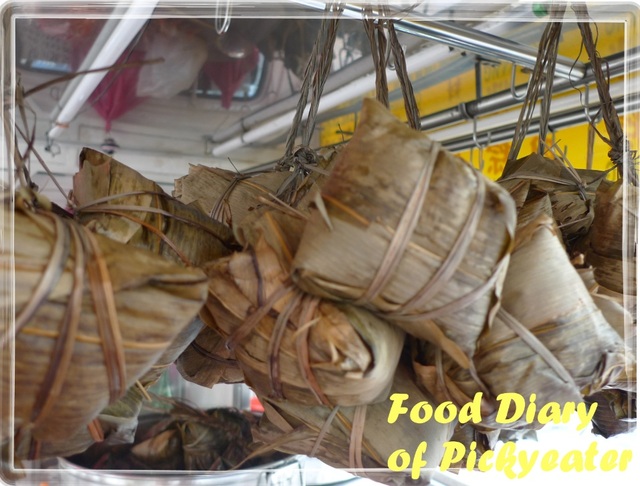 It requires great skills to wrap and tie these babies, and years of experience, as I was told by my aunt and uncle who were in the business.
The traditional zong/zhang (as pronounced in Hokkien) is filled with chunks of red pork and fats, chestnuts, salted egg yolk, dried scallops, dried shrimps and black mushrooms as shown in the first picture (you'd probably have to squint to look at it:) (I am sorry about that)
The photos were taken from this famous stall in Penang, located along Burmah Road, or in exact, Tavoy Road.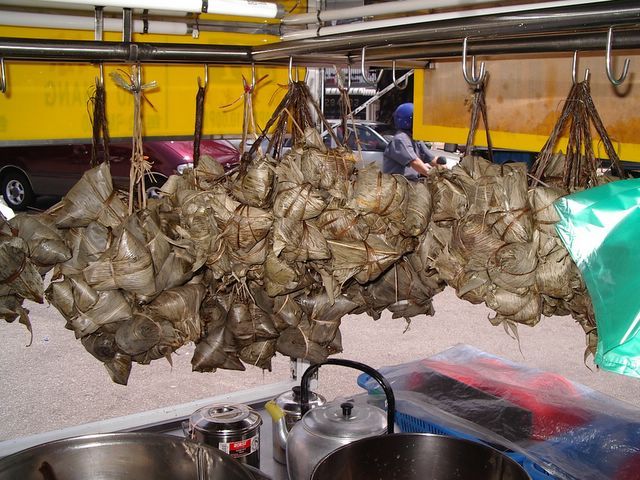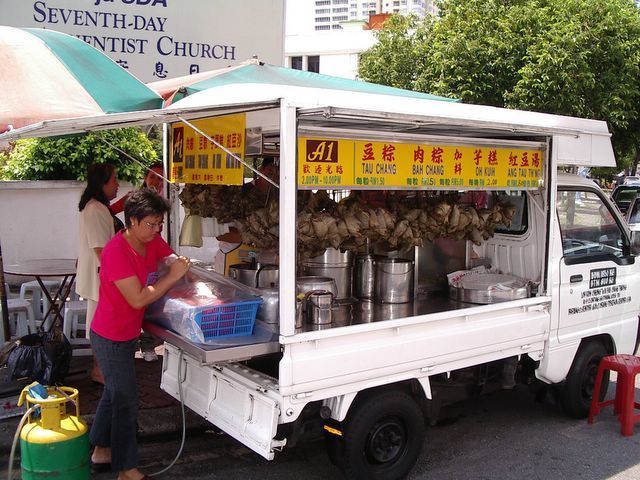 It is not hard to find a Bak Chang (meat rice dumplings), as it is known in Hokkien to most of the locals in Penang and the stall featured above, is the most famous in Penang; A1 Ba Chang stall.
It is also no coincidence that this stall is run by my aunt and uncle :)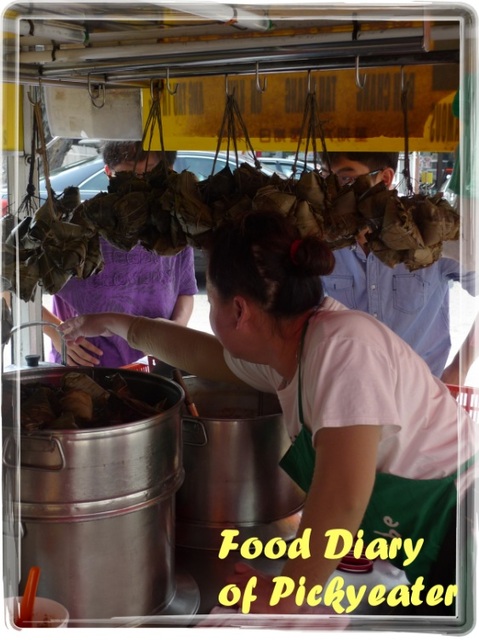 After the busy weeks leading to the festival, they are currently taking their well-deserved break and hopefully when they are back, I could get an exclusive interview with behind-the-scenes and real photos of Zhang/Zong with the special privileged status that I have ;)
*It is not a sponsored post, and I was not stuffed with dumplings to write this post*
Hope you enjoyed the festival! :)