Not my mother's birthday though, but it was altogether still a lovely celebration I was invited to join in whereby the mother was truly surprised by a simple birthday cake all of a sudden as she was enjoying her evening tv shows in the living hall.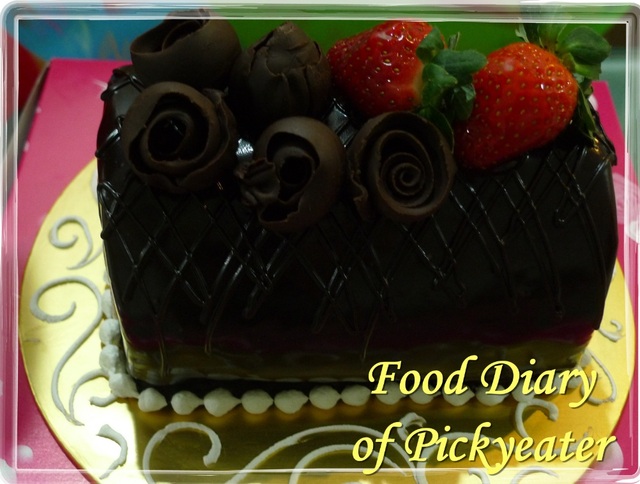 The cake was a cute little moist chocolate cake which looked adorable sitting there, and the birthday mum's young grandchildren (yes, she is a grandmother already!) could not keep their hands away from the cake that everyone had to hold their breath every time they walked near the cake!
It was a joint celebration, together with Mother's Day as her birthday fell in May.
What a lovely cake, that I just simply cannot resist taking another photo of it!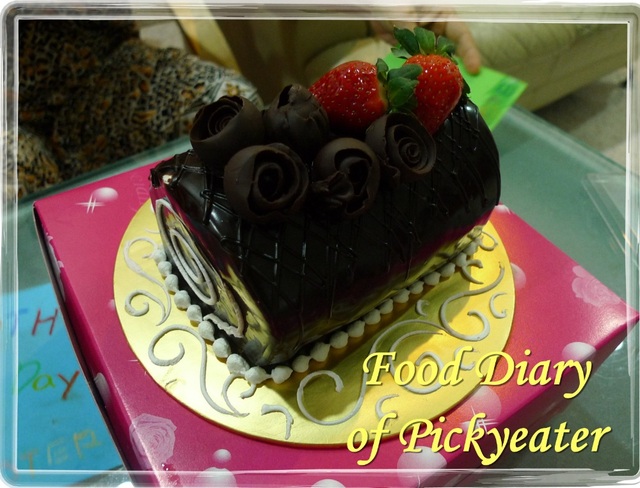 It looked like a rich chocolate cake shaped in a small little log, and it is filled with chocolate mousse in between layers of cream and sponge cake, and oh, also bite sizes of bananas in it.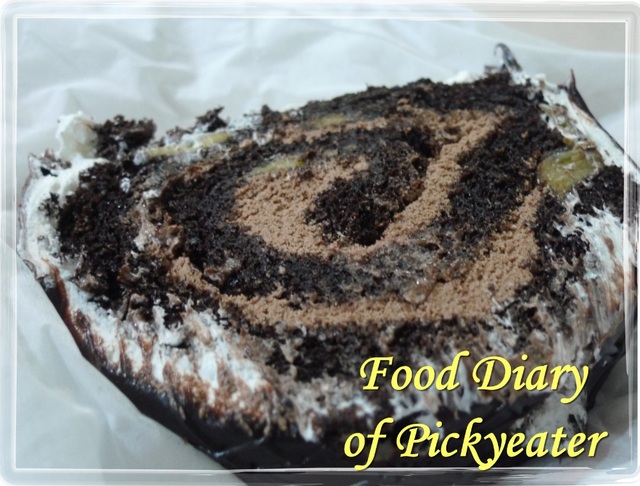 (Spot the banana?)
The outer layer, which was seen from the first two photos, were sinfully and decadent in its thick and dark melted chocolate coats.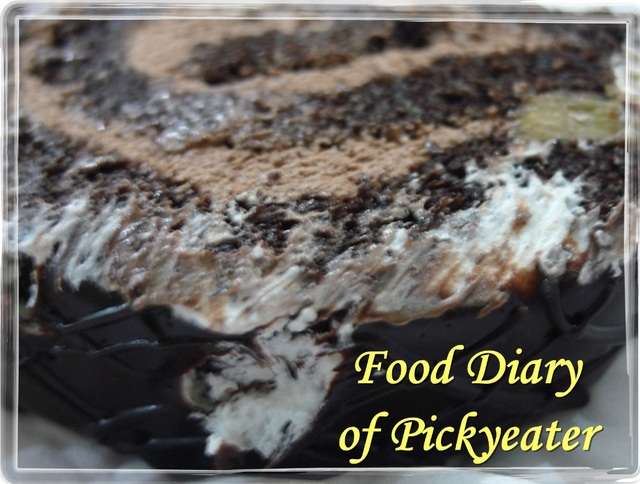 What's a better way to perfect the celebration than two cute handmade cards made by the two younger grandchildren who just came back from art classes?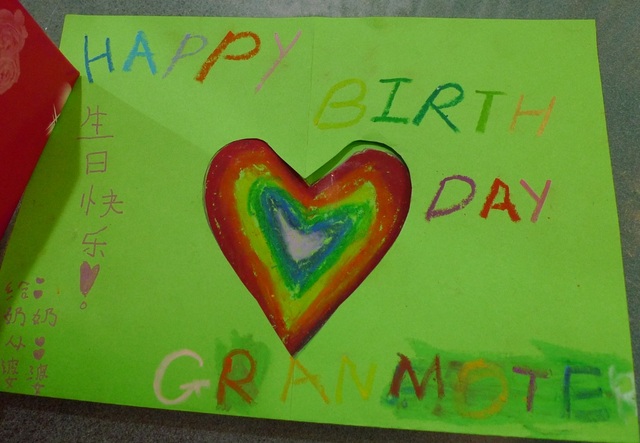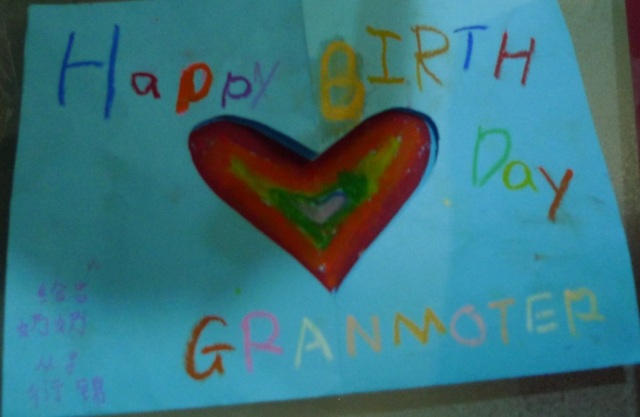 Not Hallmark material, but these are made with love and enthusiasm, and that is all that counts, right? (Forgive the spelling mistakes)
To all the mothers out there, although it is past May now, but may you always be honored for the great job you have done with your children, and in gracing the future of the world.
Every day, is Mother's Day and we love you, Mummy!:)
(My own Mother's Day celebration was
here
, we did not forget to celebrate with her before we join other celebrations:)