In February, I joined my university classmates on a road trip to Cameron Highlands.
The objective of the trip was to have a small gathering among the few of us who were close back then and at the same time, to get away from the hot weather in the city.
We arrived at Tanah Rata around noon and one of our friend who was the guide of the trip; led us to this little cafe which is hidden in a corner along the row of the post office in Tanah Rata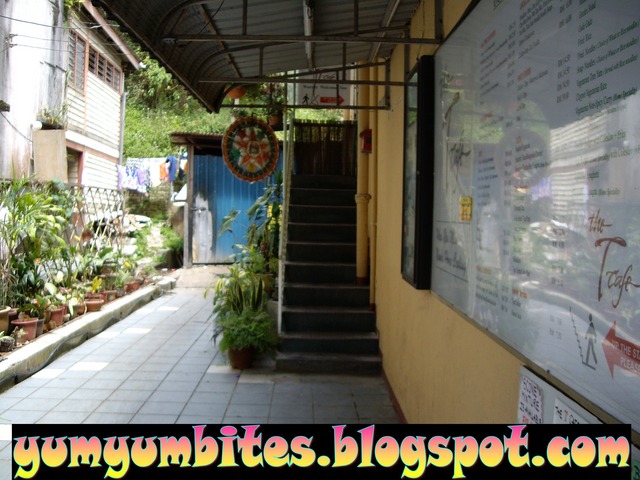 It was quaint little shophouse and we proceeded to the staircase to go to the 2nd level of the shop.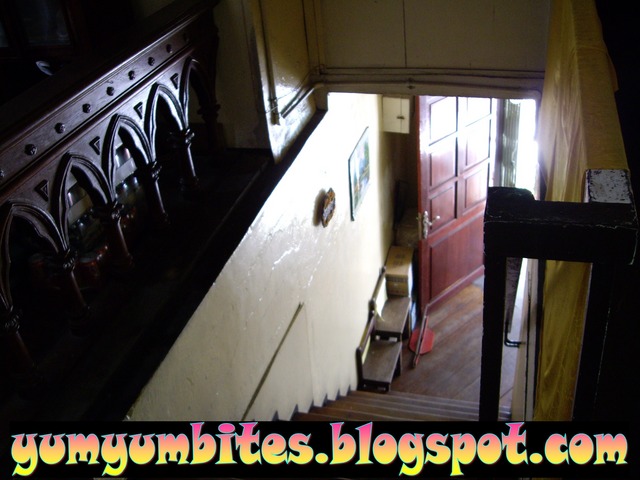 It had a rather simple but yet comfortable interior; with the rattan chairs that seem to bring back old memories of my late grandmother (she used to have these chairs too!)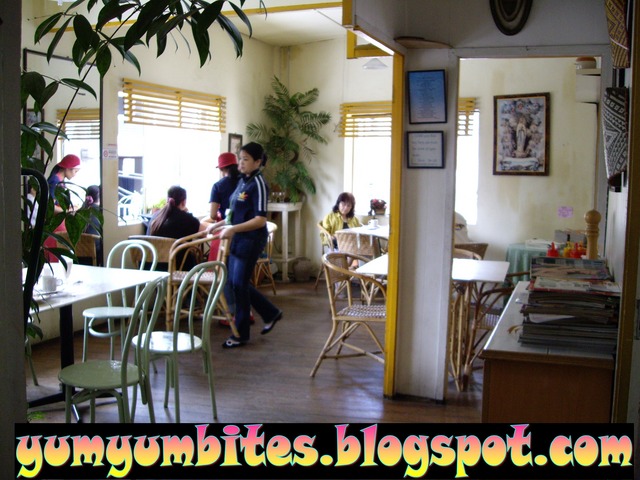 They even had a reading corner with some old comics (Archies!) lined up and there's even board games available. I guess this cafe caters as a quiet escapade for people who just want a quiet afternoon tea.
They are actually really famous for their pies, scones, desserts, etc.
The best part about Cameron/Highlands is that you never seem to have a need for aircond:)
Fish & Chips; but since I opted for Salad, the lady called it the Fish & Salad instead (RM14.90)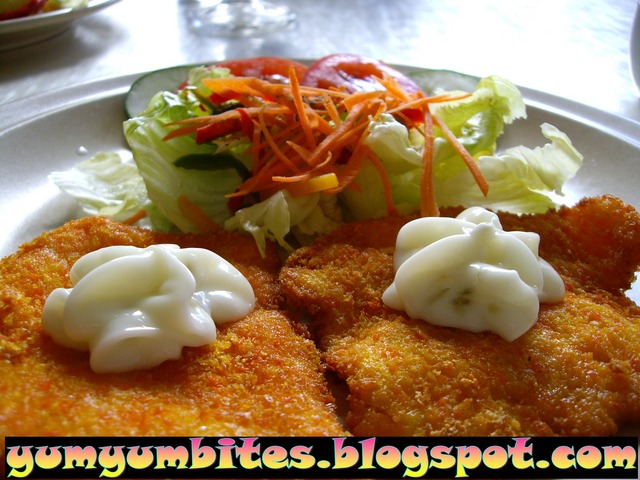 It was crispy, and I found the fish a little over fried as even the fillet/flesh inside was getting a little harder than it was supposed to be. It was also a little too dry for my taste.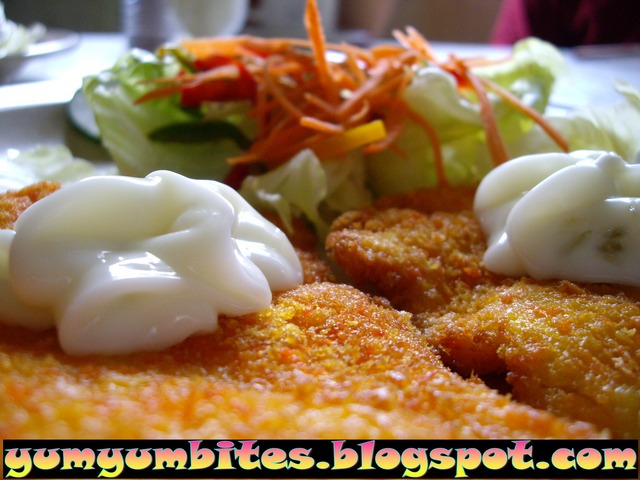 However, I do think the portion of this is reasonable for the price they are charging and it is way more than what I can finish.
Chicken Lasagna (RM9.90)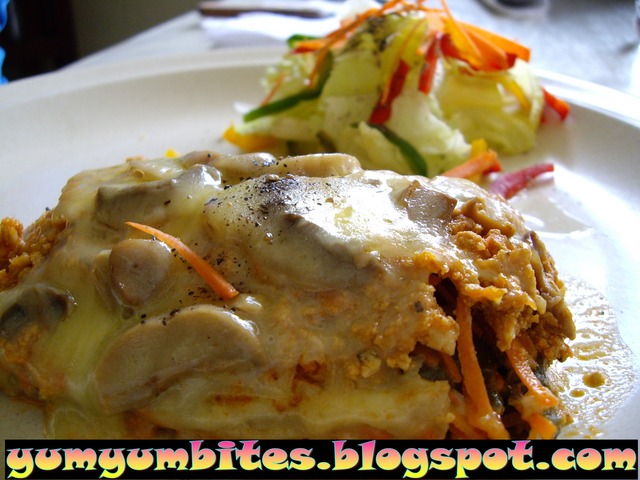 I am not sure whether they were too hungry or they just didn't care anymore, this dish was very appetizing in their eyes.
Chicken Spaghetti (RM9.90)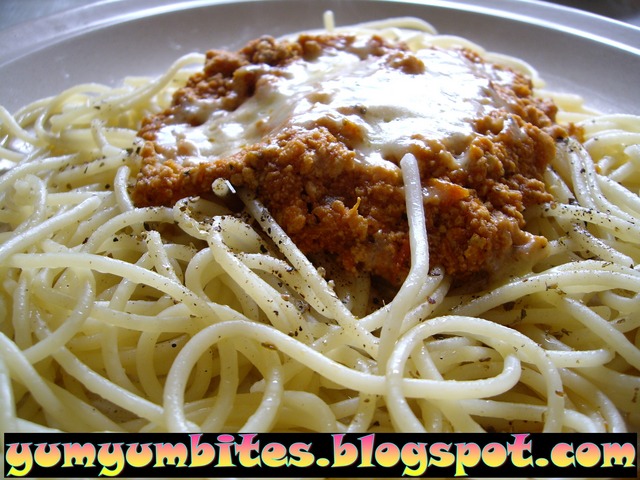 Nothing too special that you can't make yourself at home:)
Sandwich (I can't remember the full name but I think it's also priced at RM9.90)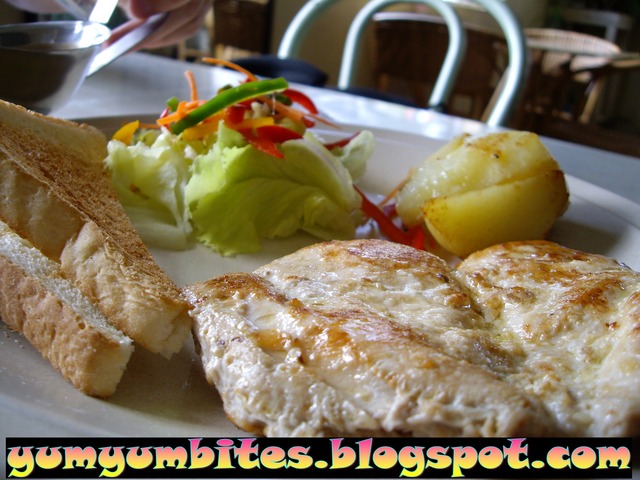 We ordered tea each to warm ourselves in the chilly weather and 2 of my friends ordered the strawberry/banana milkshake. Not a good choice, since it was too sweet to put you at risk of diabetes!
Despite our full capacity with the lunch; our organizer decided to order a slice of the Apple Pie (RM2.50) for us to try since it was their highlight in this cafe; besides their strawberry shortcakes, etc.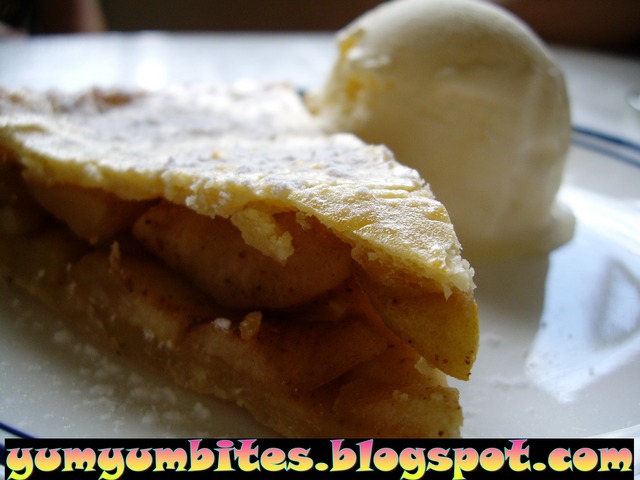 Oh, this was good!
If everything was bad during lunch; this would definitely save the entire meal from total criticsm.
It was served hot, and the thin slice of the pie was just the great complement to the sweet chunks of apples with syrup in between; before you sink your teeth into the hard crust at the bottom.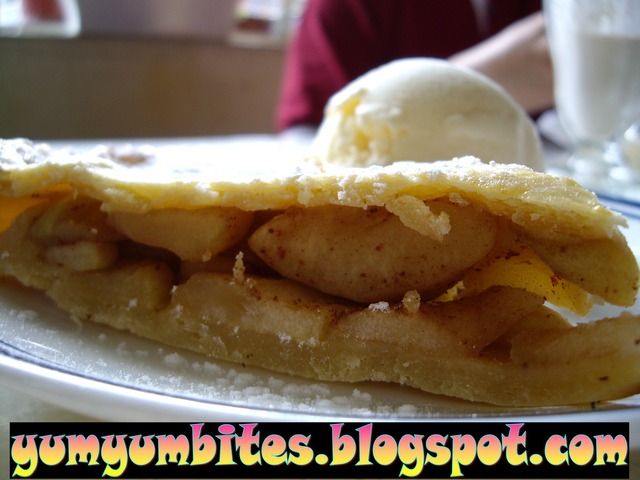 It was really one of the best apple pie I have tasted and we were glad we didn't disobey the organizer's wish to order this for dessert; and we had fun poking all our forks into this.
Top cafe is truly a gem found in Cameron Highlands; and it is a really great place for afternoon tea or just purely for a time of silent meditation.