I am sure everyone knows Kenny Rogers; they are famous for their healthy option of roasted chicken.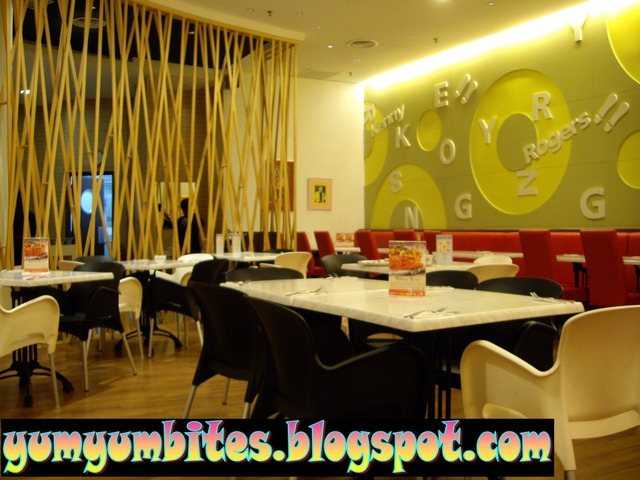 Mention Kenny Rogers and the sight of a quarter roasted chicken comes to your mind.
Just the same as KFC (you either see the white-haired man or the finger lickin' crispy chicken).
Well, since Kenny Rogers is so famous for their poultry recipe, what on earth made them introduce another option of white meat into their menu?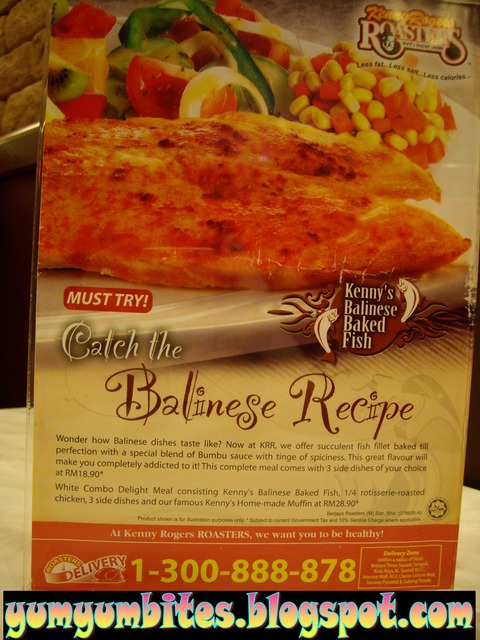 Economy you say?
I say, competitive edge, and they are the latest addition to the line of fast food outlet opening up to more variety to target the different tastes of the customers out there.
After all, when you are only selling one thing, you are only looking at one segment of the customer/consumer.
Same concept, if you only sell chicken, you will find yourselves only seeing chicken customers...erm, I mean, Chicken-lovers customers (still sounds wrong somehow *grins*)
Anyway, their new addition which was launched a few months ago attracted this fish-lover (yours truly) here and after so many months, I decided to try at their Queensbay Mall outlet.
(Now, we only have 2 outlets here in Penang if I am not mistaken, one in QB and the other at the airport which doesn't have this on their menu as specified. So, it isn't much of a choice to be at the Queensbay Mall outlet, right?)
I was there about noon and it was pretty quiet and peaceful there in their outlet although it was a weekend.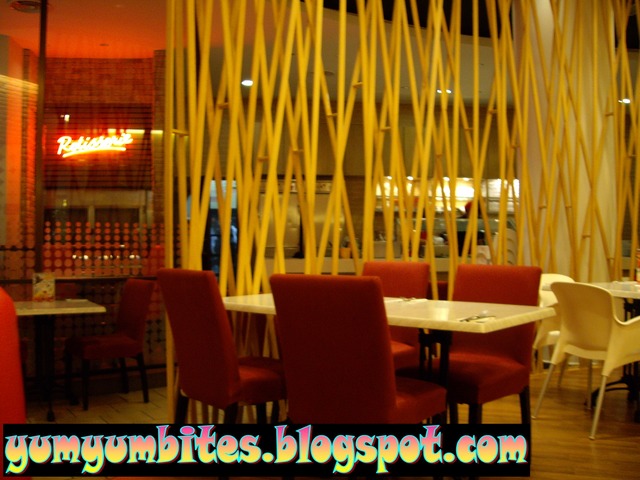 Without a doubt, I ordered the Balinese Baked Fish @RM18.90 - the fish only served alongside 3 side dishes of my choice.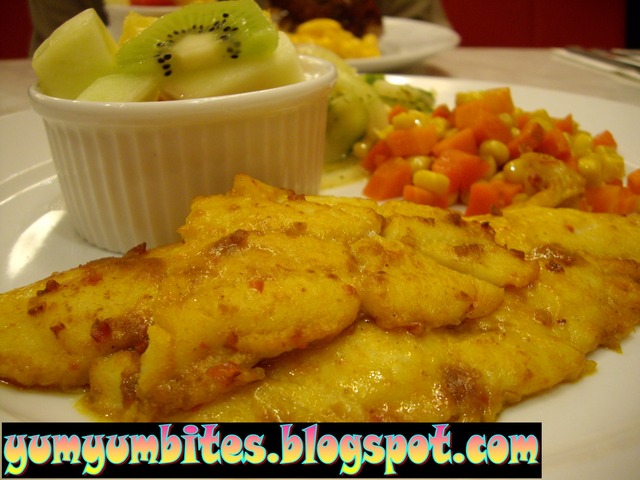 I liked the idea of that, and I was enthralled by the selection they had on the menu. There are the hot and cold starters to choose from, so cool!
(shows that yours truly is not a frequent visitor to this chicken outlet..I mean roasters chain)
I picked the Fresh fruits...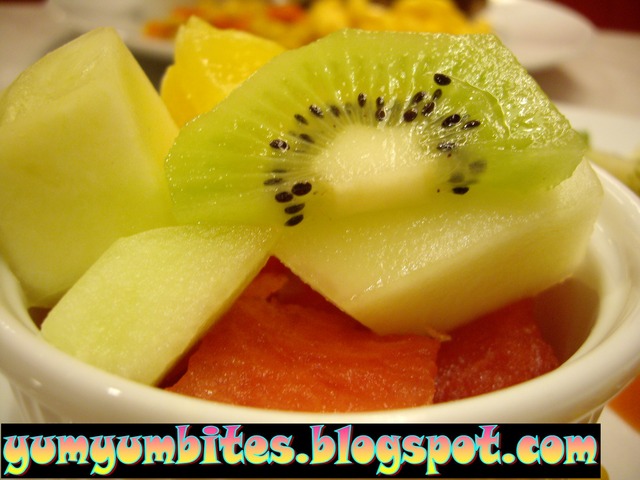 Cucumber salad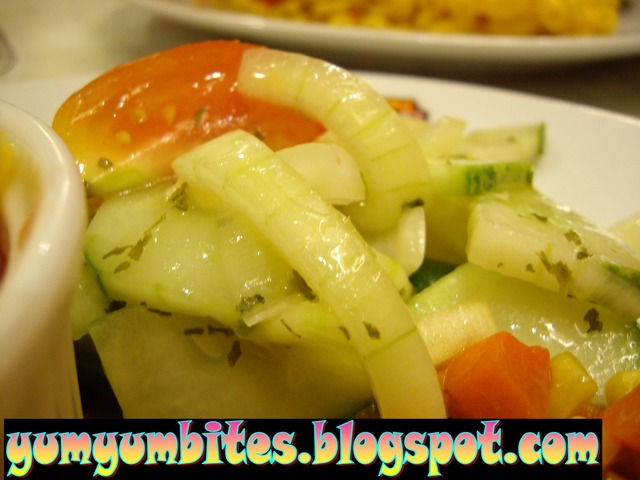 And my favorite and hard to resist Golden Corn & Carrots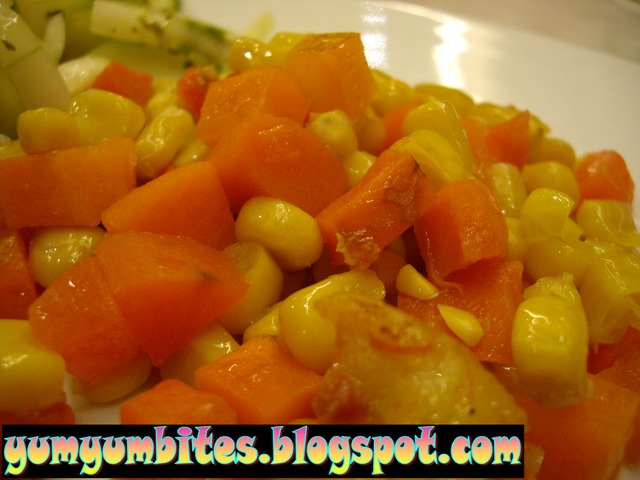 I am ready to start my meal!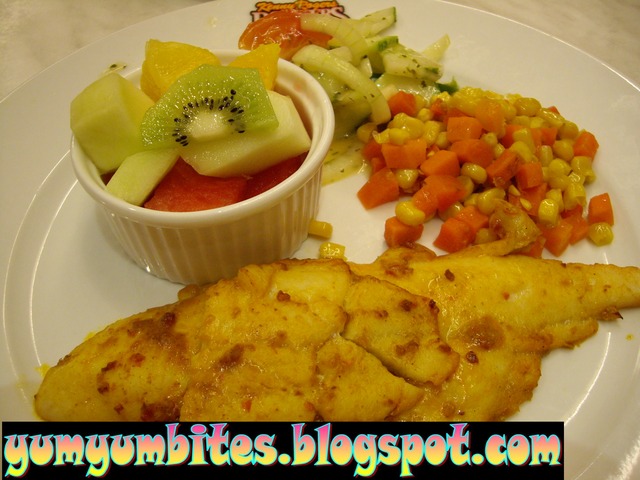 This fish was lightly baked and marinated with the slightly spiced gravy.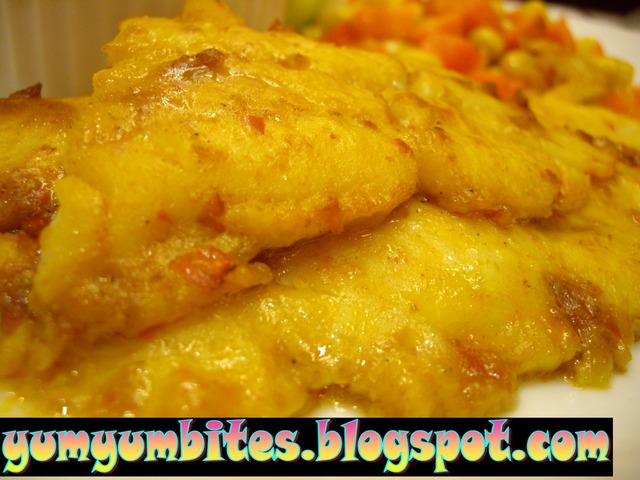 It was not too bad actually; and it's not even spicy! (this comes from me who can't really take a lot of spicy stuffs)
One note though, they might want to consider going slow on the spice/curry powder as I call it, because I think they didn't really tweak it properly according to the recipe but thankfully, the scent of the curry powder was just light.
The fish fillet was succulent and they're right, healthy option.
If you are not an Out-Lier like me, who goes to a chicken roasters outlet to have fish, you are definitely one of the normal ones who will still go for their famous roasted quarter chicken (RM21.90)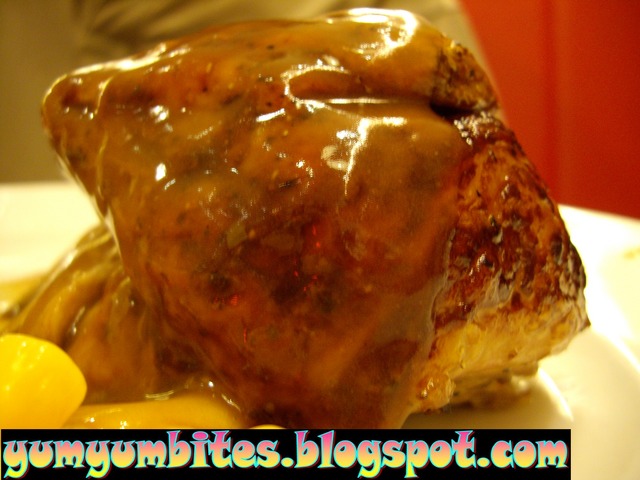 This also comes with 3 side dishes of your choice and there is even a muffin for this set.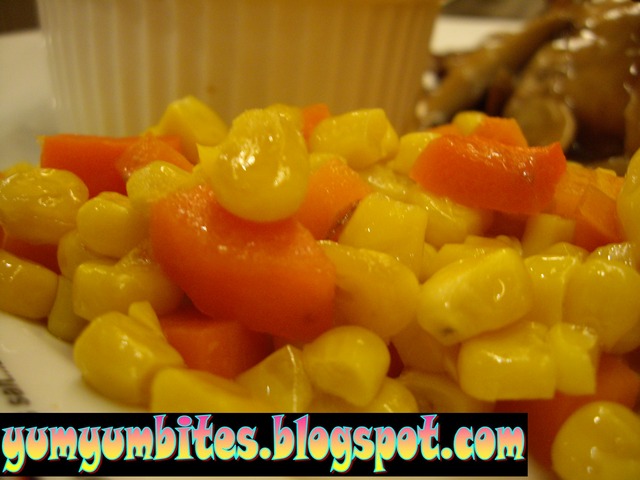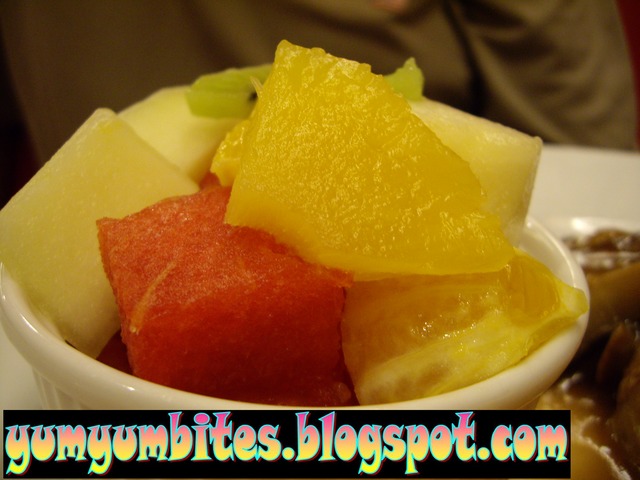 Same with mine except for this macaroni:)
Hey, no fair, how come no muffin for the fish??
Yeah, I am reminded that this is a chicken outlet, so priority to chicken...poor fish-lover feels neglected:(
Now besides the roasted chicken, KRR is also famous somehow for their little muffins which come in three flavours; Vanilla, Chocolate and Banana Raisin.
So, KRR lovers, which one do you think we picked?
Well, we took the pick of the Banana Raisin because I personally think that's one of the nicest =)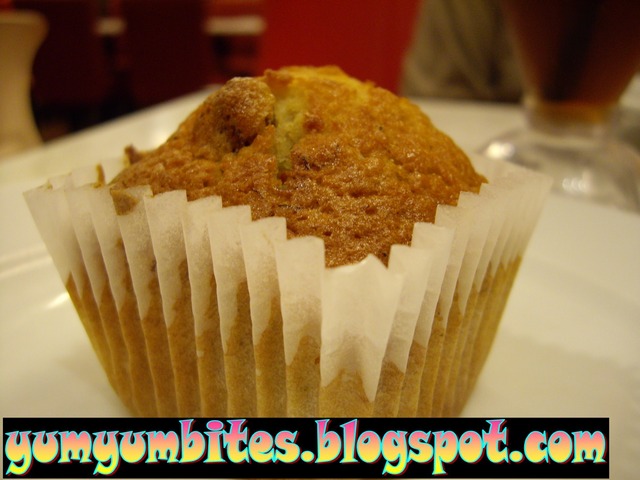 This small little muffin costs RM2.20 if you were to order it separately.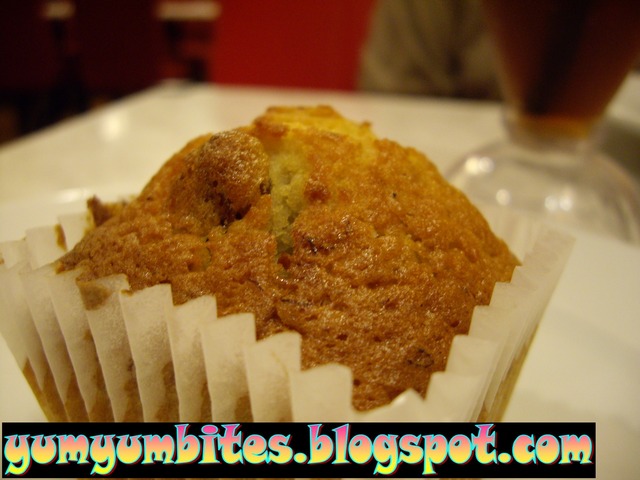 It was really a nice meal and I would never have thought that I would walk into a chicken outlet...haha, I mean, the KRR outlet if it weren't for their Balinese Fish promotion!
Good thing, as I am sure this will be one place on my list now but I think a few bloggers and even my colleague had a bad experience here.
Hmmmm...so am I considered lucky this round? =)