Just when I thought this island had no end of Japanese food, it seems that Italian food is also mushrooming everywhere here.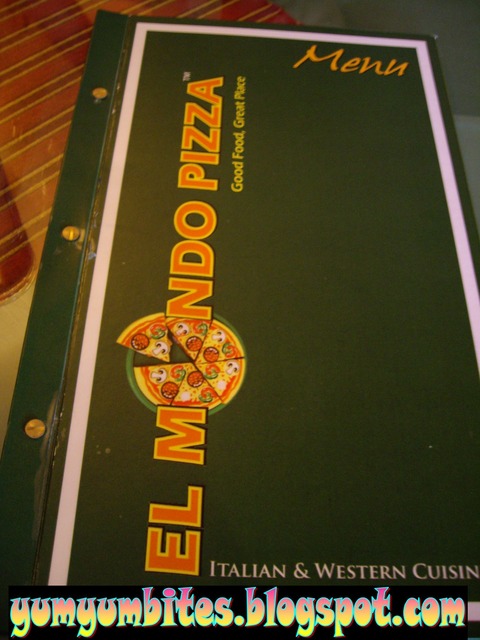 El Mondo's is not a new addition anymore; they have started out for some time here in Penang and there are already 2 outlets; one in Krystal Point and the other in E-Gate.
This outlet in Krystal Point is rather quiet and recently I got some of the flyers of their latest promotion and decided to give it a try.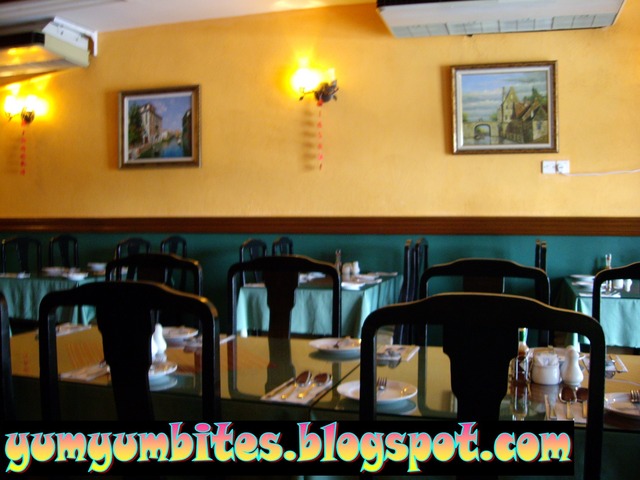 Despite the late lunch hour, it was past 1.30pm when I was there, it was still really quiet and throughout my lunch there, mine was the only table.
They are offering set lunches and if you were to order any pasta or pizza, you can add RM3.90 to include a soup of the day, a drink and a dessert.
You can see a long table set near the kitchen which has a black cauldron which I believe held the soup; and there was also a Haagen Dazs counter; which should be the dessert.
We passed on that; and ordered ala-carte.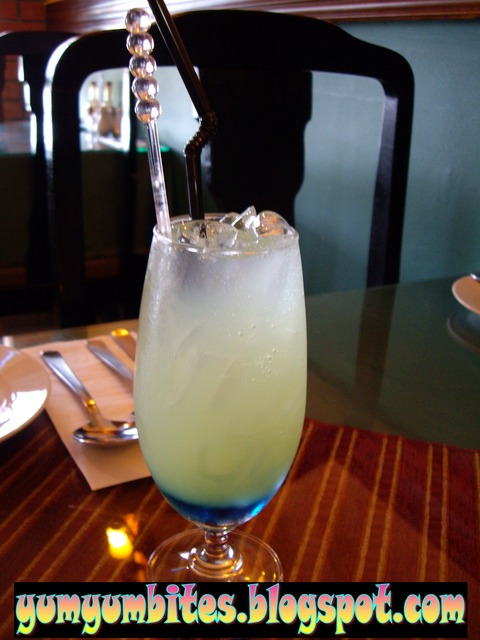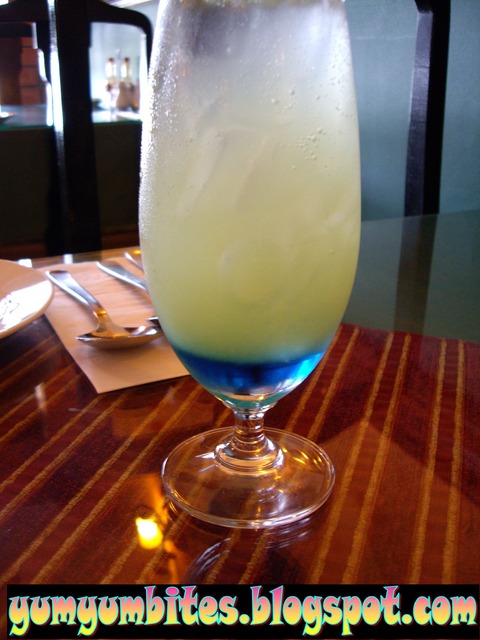 Blue Lagoon was a special Italian drink concocted of pineapple drink, soda and sparkling juice.
It had a rather strong pineapple scent and it was definitely full of gas, but it was not bad of a drink as it was smooth and pleasant after a few sips.
Seafood Spaghetti Marinara (RM21.90)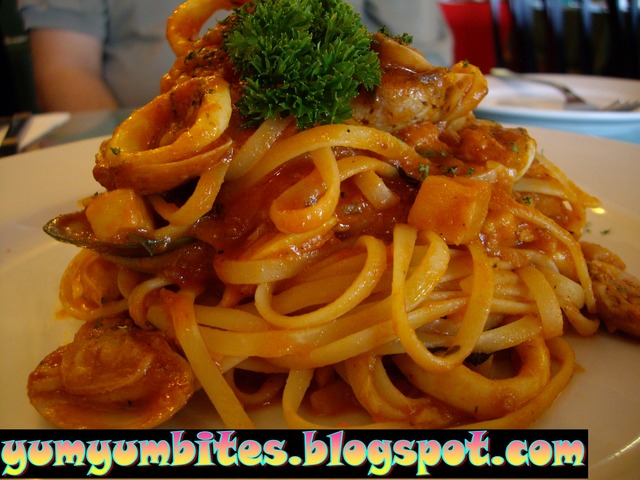 It was not bad actually; as the spaghetti blended very well with the tomato puree.
The generous serving of the seafood was appetizing.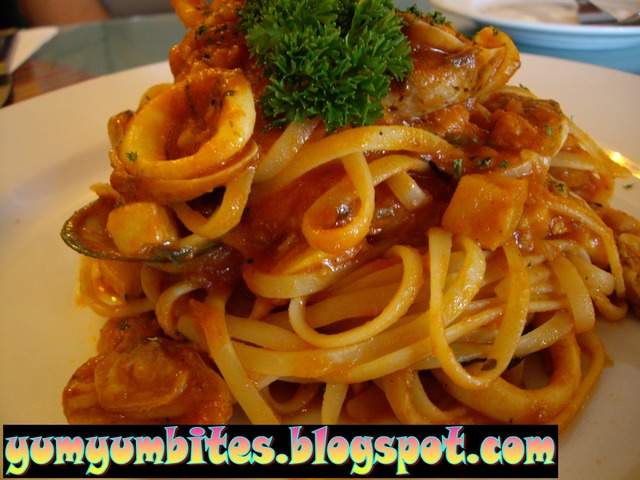 Baked Salmon with butter rosemary sauce (RM23.90)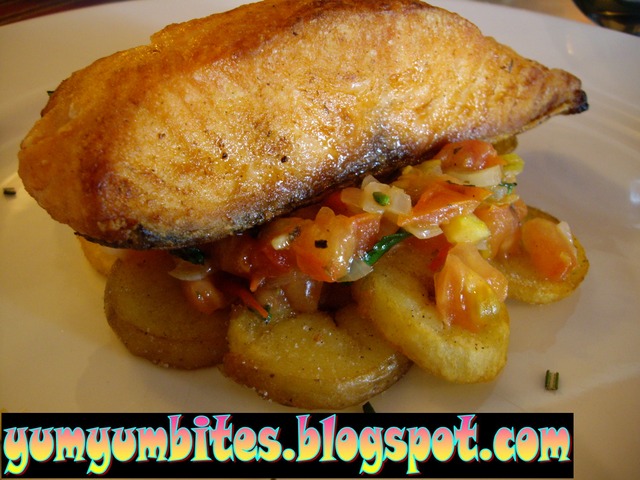 It has been a long time since I've had salmon; and I was astounded by the big plate which arrived whenever I have Italian.
The salmon was well-cooked; and it was not too big of a serving to feed you too much of omega fatty acids and it was just right for me.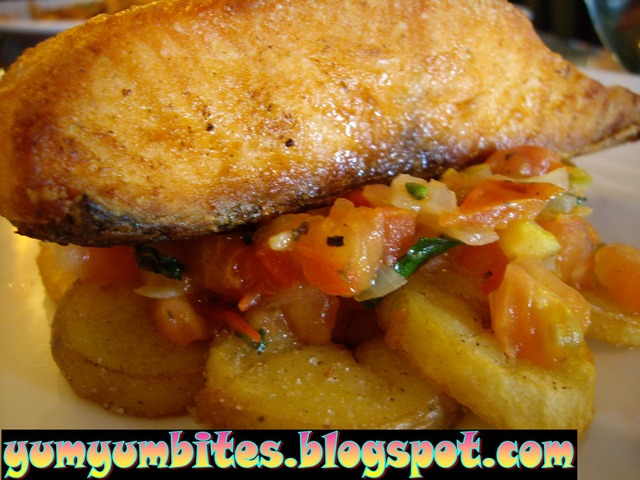 The rosemary butter sauce was too buttery but when you take it with the salmon, it was the right complement.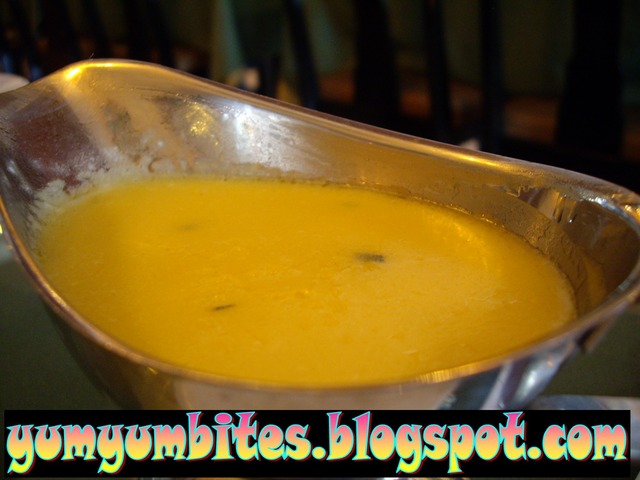 I find the ambience and the service here really good; and I guess it is the location which put them at a losing end.
I reckon the other outlet in E-Gate is faring better in terms of business.
Funny how I walked into a pizza outlet and try nothing of their pizza huh? Well, there's always a next time...