(This post contains reviews from 2 outlets in Penang; Gurney Plaza followed by Queensbay Mall)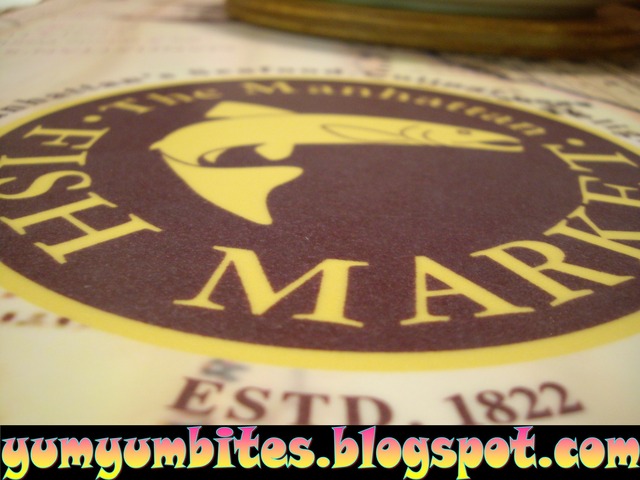 I don't know about you, but I have always been skeptical about all these self-acclaimed No.1 in the world, and at the same time it is rather a boost to their own self-image and hey, it does work when those like us who are keen to try to prove whether it is right, just walk into their outlet and pay them to give our review, right?
In a way, they still earn from that reputation? :)
Fish & Co and Manhattan Fish Market were two of the largest FISH eateries here, and unfortunately, Fish & Co seems to have fallen out from the competition as we are seeing MFM popping out everywhere while F&C has disappeared since Gurney Plaza completed their renovation (or did I miss it somewhere?)
I have always been more fond of F&C compared to MFM, probably due to my first dining experience in Mid Valley and I didn't really like it.
However, it doesn't mean that MFM is that bad, well, when I crave for some fishy dish, MFM is my only choice left in Penang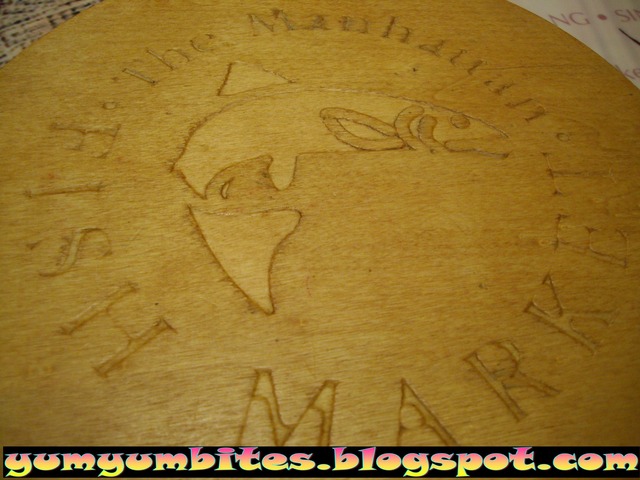 It's been a while since I have stepped into MFM outlet and their new outlet in Gurney Plaza happened to be catch my eye when we had no idea what to eat.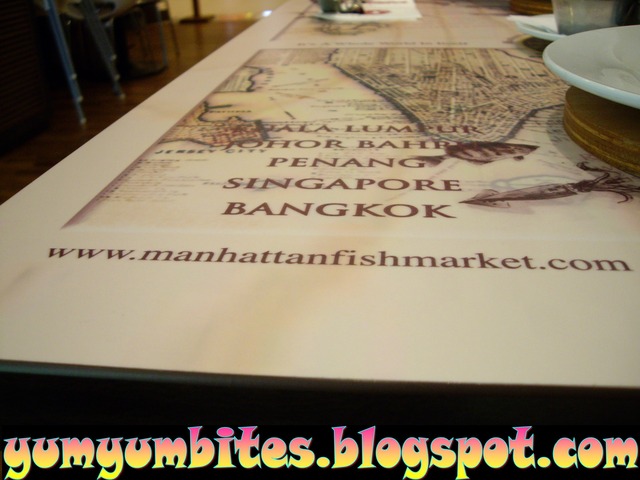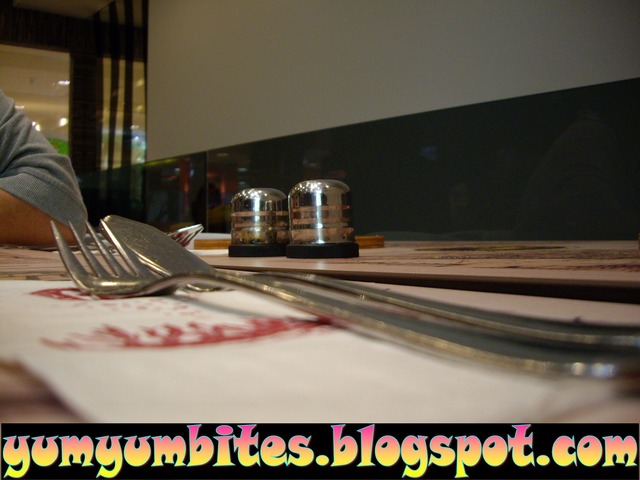 Typically MFM, just like F&C serves you the sauces in three little metal containers shortly after you order.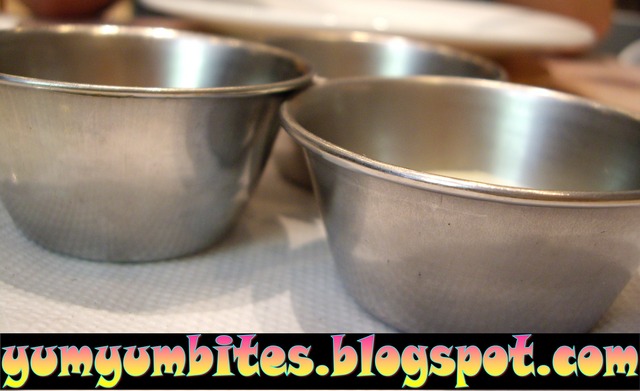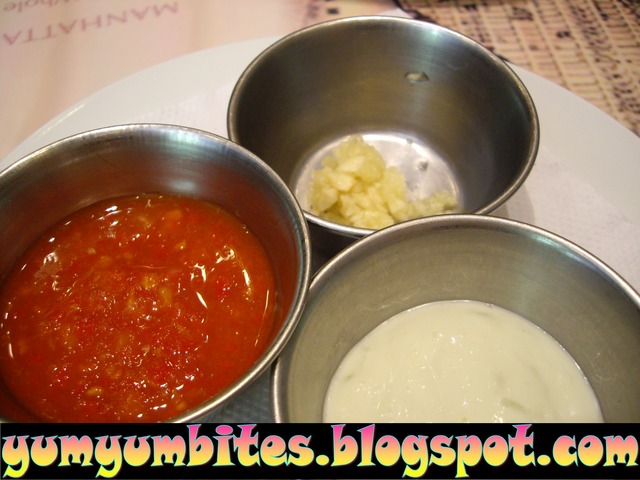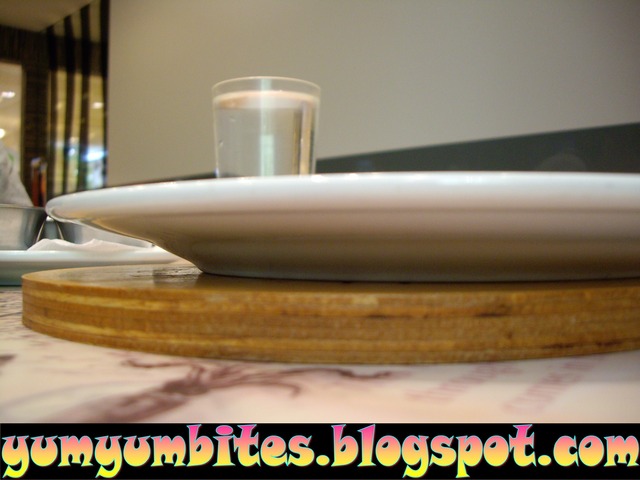 Our appetizers were these Fried Country Mushrooms (RM9.90)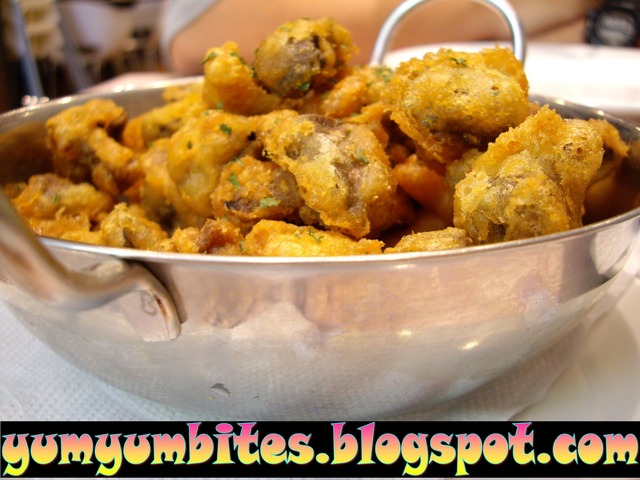 They claimed that the mushrooms were fresh country mushrooms; and upon seeing it as one of their recommended specialty dish on the menu, I tried (perhaps I have tried it before in the past? I can't remember, since it's been sometime since my last visit to MFM)
The mushrooms were coated with a thin and light batter before they were put into the boiling oil to deep fry.
The mushrooms still had the taste of freshness when you bite into it; and the fresh juice of the mushroom just oozes out when you are not aware (or was it the oil?)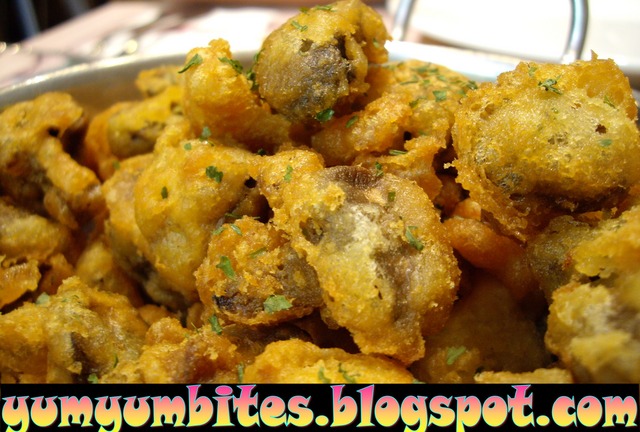 I liked the fresh and juicy taste of the mushrooms, although I must comment that it was equally oozing in oil as well which didn't make it so favorable after 2-3 servings.
Interestingly, while I was waiting for my food and enjoying our mushrooms, we saw the vendor sending more fresh mushrooms in; guess their claim is true after all - fresh mushrooms:)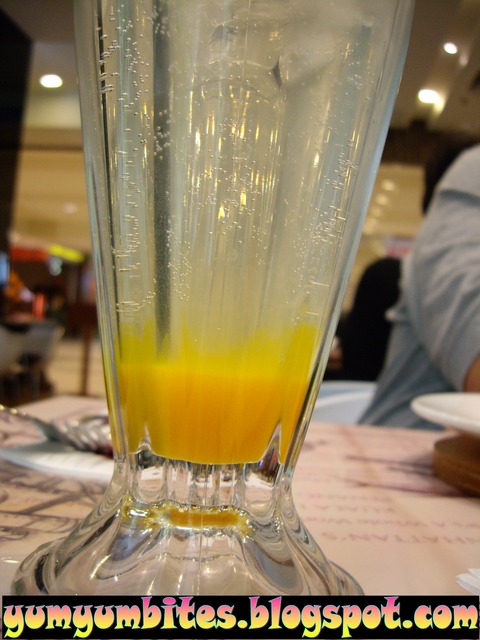 This was a drink which was ordered; I can't really remember the name but I remembered it was very sweet though.
It was mango with some sprite/sparkling juice as it was really gassy and sweet! (RM5.90)
I have to share a story on the arrival of the main course.
We were there first before a group of 4 people sat behind us, and they ordered the same thing as us I presume; which was Flaming Platter.
When the waitress came out to serve us, she went back into the kitchen with the platter, and shortly came out again, and brought that platter to the other table.
We suspected they may have gotten our order wrong and have made it larger than our intended order (we ordered for 1 person instead of for 2).
Oh, alright, I could accept it if they had the courtesy to walk over to my table and explain why the group of people who came later than me get to eat first.
But no, nobody bothered to come over to even acknowledge my presence or to notify me until I lifted my hand and beckoned for them to come.
"Why, may I ask, is my food not here yet? Why did you serve the table which came later than us?"
She smiled meekly and apologized, telling us that they had mixed up the order in the kitchen and had cooked up a platter for 2. So they proceeded to serve the other table which happened to make that same order.
She apologized again, but frankly, I felt that it was plain courtesy and manners to inform your customer upfront. At least they will not feel so mistreated; if you do it after, it is of a different effect.
Somehow, I was not too happy with that already.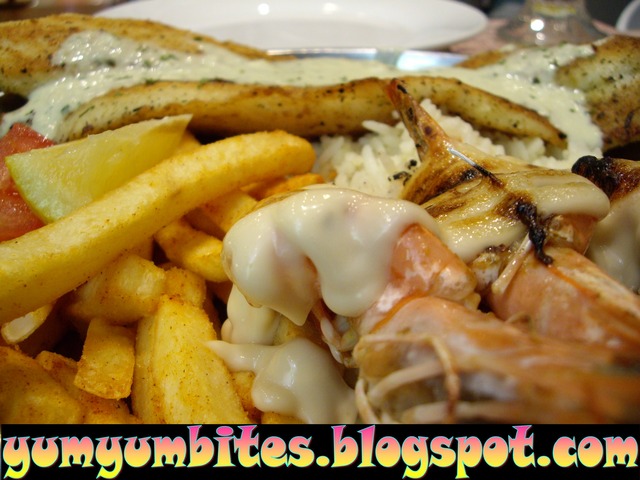 Our flaming platter finally arrived (I thought it never would anyway!)
I think it was okay, nothing fancy about the fish & chips and no, I am not biased.
That is why I have always preferred Fish & Co.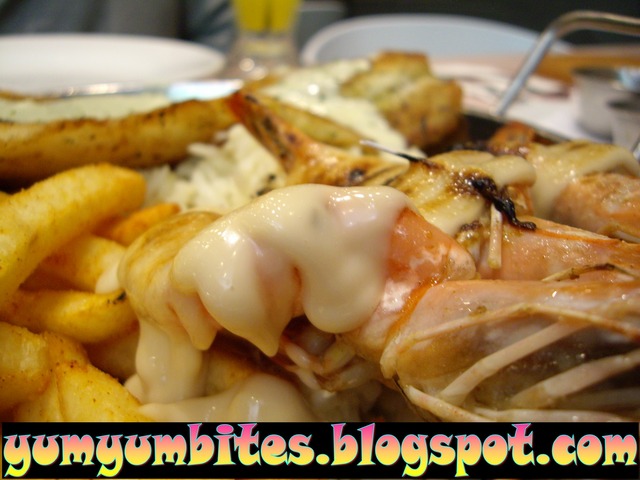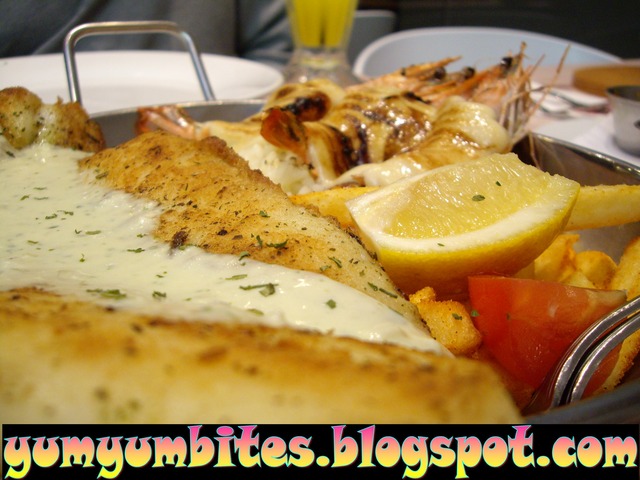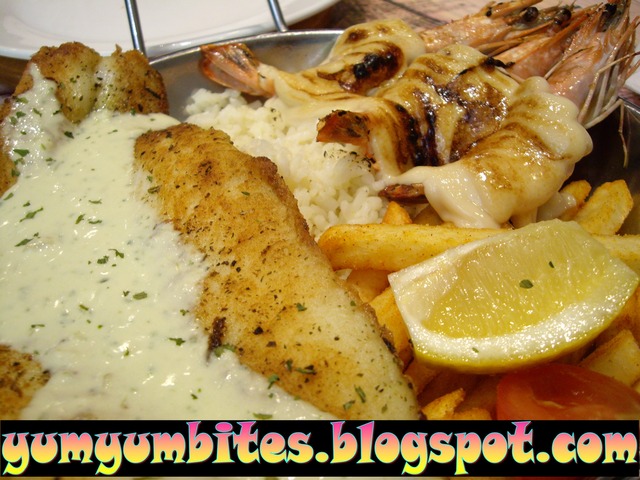 Yeah, the waitress smiled meekly, but I guess the outlet didn't leave me with a very good impression anymore when a small thing such as courtesy was not in their menu.
On a separate occasion, I met up with a friend who also claimed that it's been some time since he has been to MFM and we ended up in the outlet in Queensbay Mall.
They just launched their promotion on the 1 Xtra Fish & Chips; if you order either the Pacific Dory or the Swordfish Manhattan Fish & Chips.
The outlet was not too crowded when we were there and in no time, we had a nice smiling Malay lady who took our order.
After ordering our main courses, we ordered a Fried Calamari to which she noted before leaving our table.
The Pacific Dory Manhattan Fish & Chips my friend ordered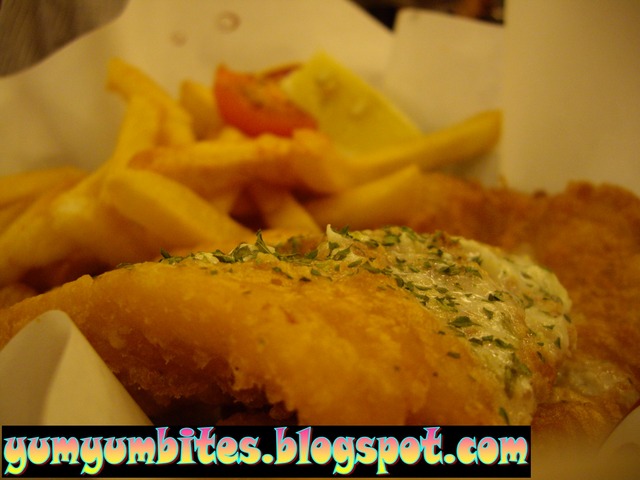 I think it was definitely worth the value, it was an extra portion and at that point, we should have shared because even a guy could not finish that 2 fish fillets!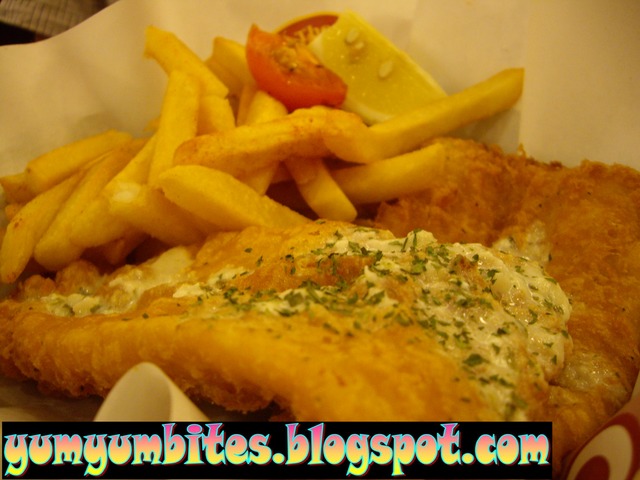 I had the Grilled Fish (RM18.90)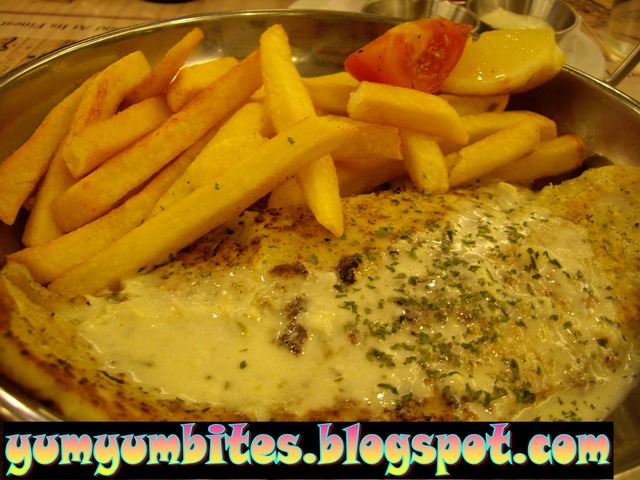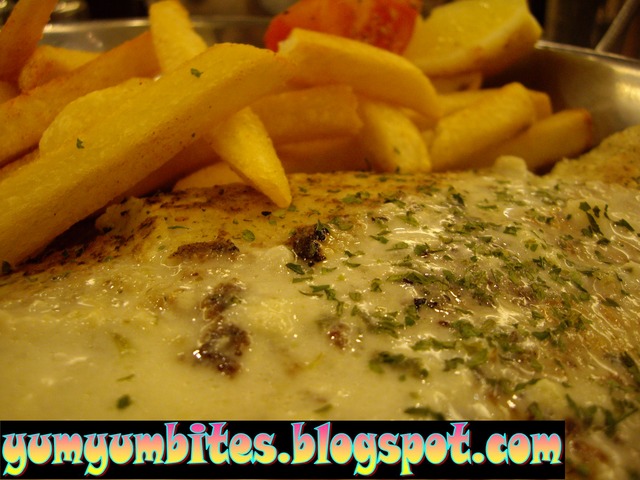 I requested for the sauce to be served separately and look, it's right smack on the fish.
Oh well, the fish was not too bad either and I find it similar to their signature way of frying the fish which had the trail of saltish-tasting (the marinated fillet with spices) on your tongue after a bite.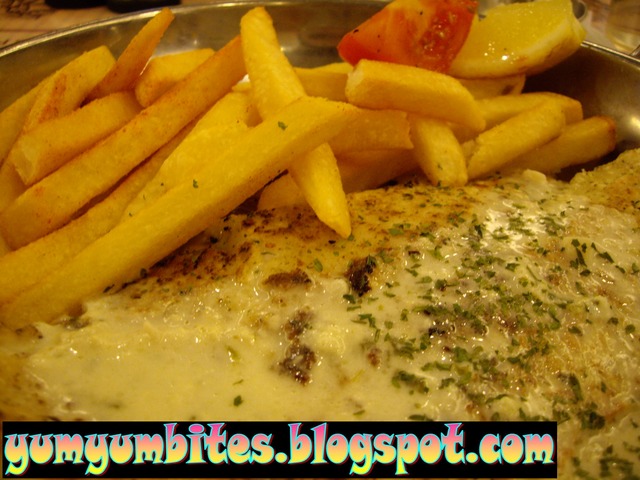 Guess what, our Fried Calamari never came, even after our meal.
When we asked them for it, they came back and questioned whether we did place our order.
Oh well, again, it's okay, I count it a blessing as we had a hard time finishing our mains anyway.
I am not really sure whether they are No.1 in Fish & Chips; since there's so many out there in the world, but I guess I was definitely not No.1 when I was a customer in their outlets.
So, two different outlets, two different encounters and still, the service disappointed me.
Unfortunate or reality?
I don't know, I leave it to you to decide...