When you are craving for a nice and soothing bowl of beauty soup and at the same time get away from the hot sun, where do you go?
Well, you can head down to Nagore Road and walk straight into the unique little Sugar Dynasty; a place which has appeared in my blog more than 5 times so far.
For those with sweet tooth, well, this is your haven as you will greeted with a variety of desserts and also snack bites to satisfy your cravings and at the same time, watch your calories count and sugar level for that waistline of yours.
Sugar Dynasty claims that they serve healthy desserts which are low in sugar and calories, so ladies, get pretty and at the same time, not worry about your weight!
Furthermore, enjoy the quiet and peaceful environment here while you settle down to your food.
First, try the Double boiled Harsmar with ginseng and red dates (RM6.90)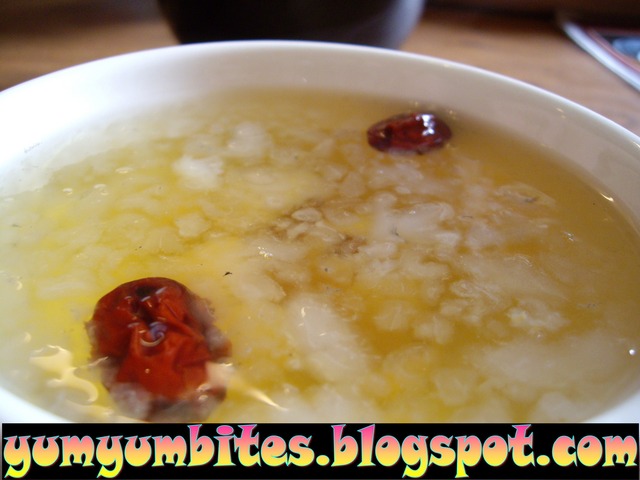 Personally, though they say less sugar, somehow I never fail to find this too sweet for me (or maybe I do not have a sweet tooth myself?)
However, I do like the thought of it being cooked on the spot and served piping hot; just the way I like it!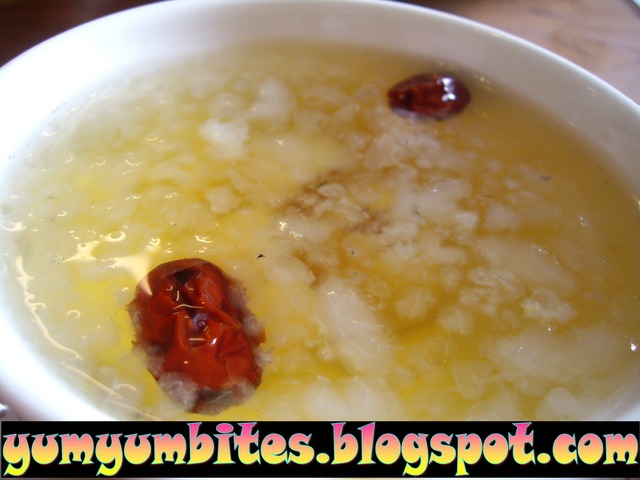 As you can see, the harsmar are cleaned manually, hence, please bear with some imperfection you see in the soup.
Sugar Dynasty is famous for their variety of Tong Yuan (glutinous rice balls in soup) and if you are here, you should try one.
You will be spoilt for choices as they have the different types of dessert soup to accompany the Tong Yuan and also the fillings.
Special Tong Yuan (RM3.50) is a unique combination; and it was just soothing with the accompanying snow fungus and dried longans. Now somehow this soup was just nice, not too sweet!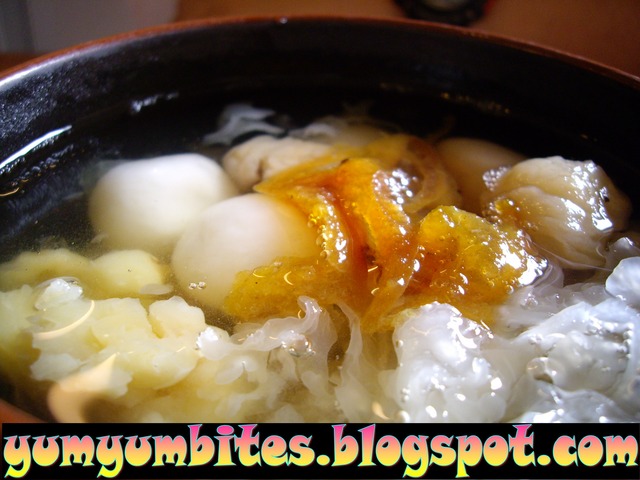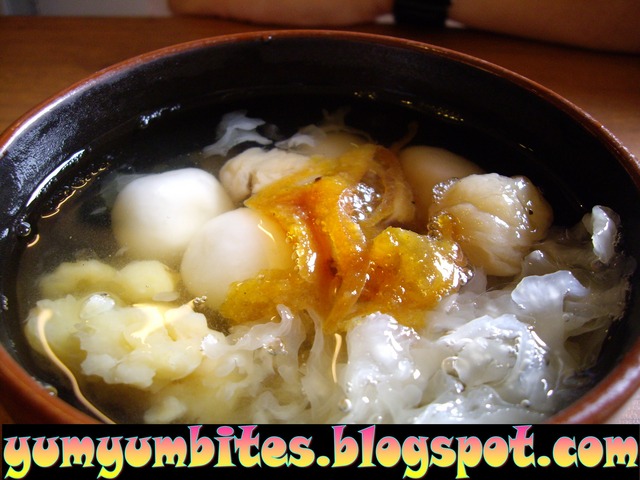 Water chestnut with eggs (RM2.50) was a cold dessert which was just like drinking a bowl of egg whites!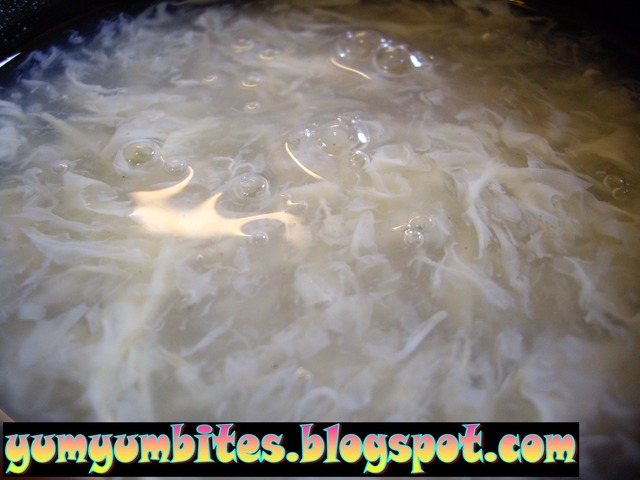 It was a little disappointing to me, as I could barely taste the scent of bits of water chestnut which should lend the crunchiness in the desserts.
This is one dessert which needs improvement, and I prefer the one in Kei Tak Sek.
For food, this claypot beehoon soup with seafood was a major let-down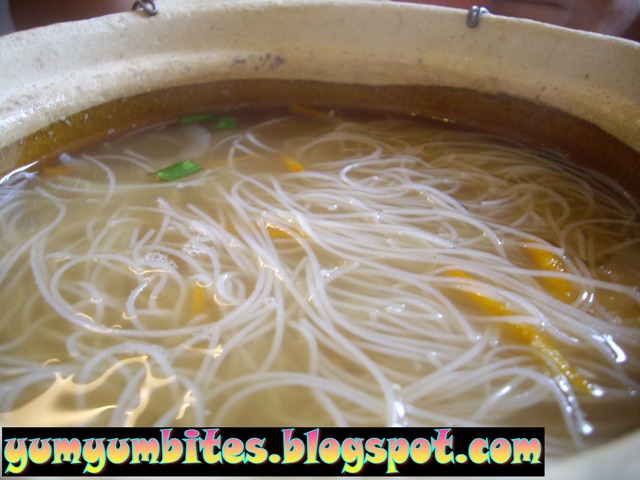 There were barely much of the vegetables or even anything; all I see is mass of beehoon lying in the soup; not really appetizing even for the sick.
Fried Chin Choo was an enticing name we saw on the menu, and upon its arrival, it was just Fried Lou Shu Fan!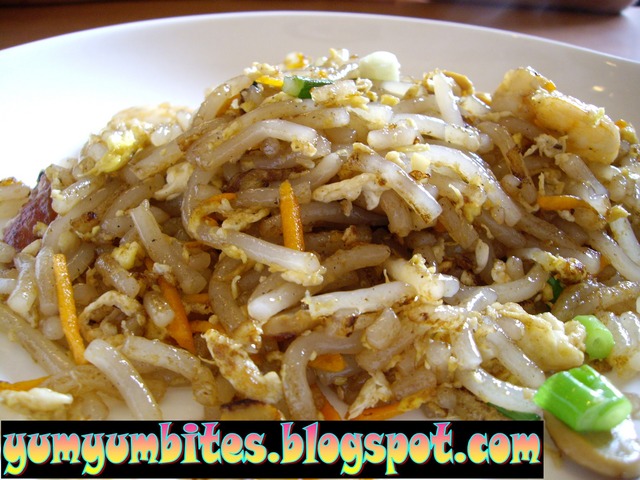 This was a little bit too oily and again, there is nothing amazing about this dish.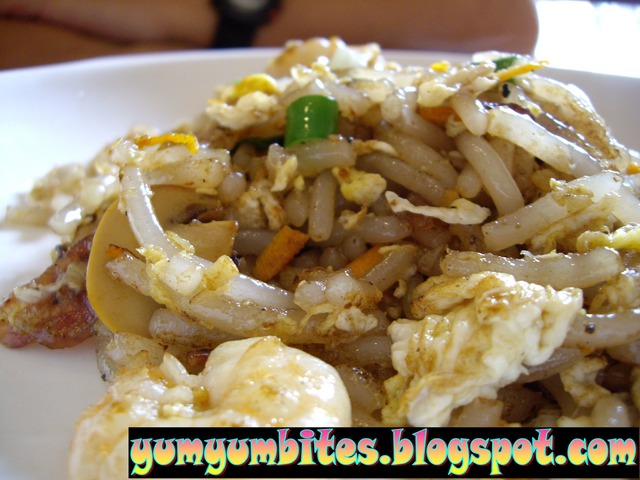 Guess a dessert shop should be left to its speciality yeah?