Along Irrawaddy Road, there is a newly opened cafe by the name of Harvest In Cafe.
Now I wonder why they call it Harvest in? Are their food produced from the fresh harvest and do we need to wait for the harvesting period to taste the very best?
That's best left to our imagination and wondering.
The brand new cafe has the 'newly-opened feel' as we walk into the white-coated walls and their simple and yet tranquil design was a comfort from the hot sun out there.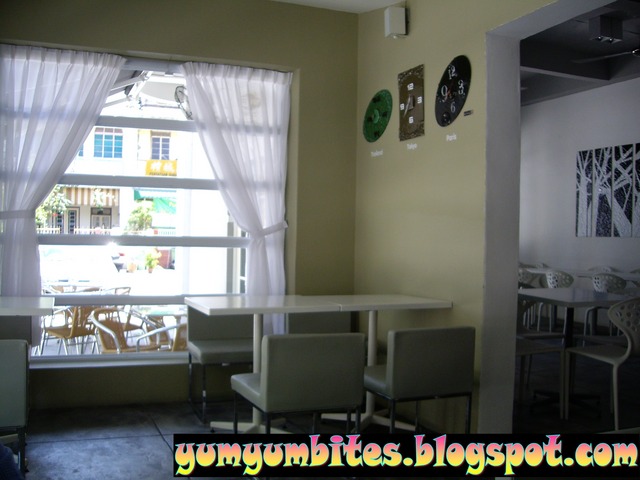 I was led into the right wing upon entering the cafe which seemed to me like a secluded dining area, but nevertheless I am pleased with the peace and disturbance-free area. I believe it is also smoking-free area as well.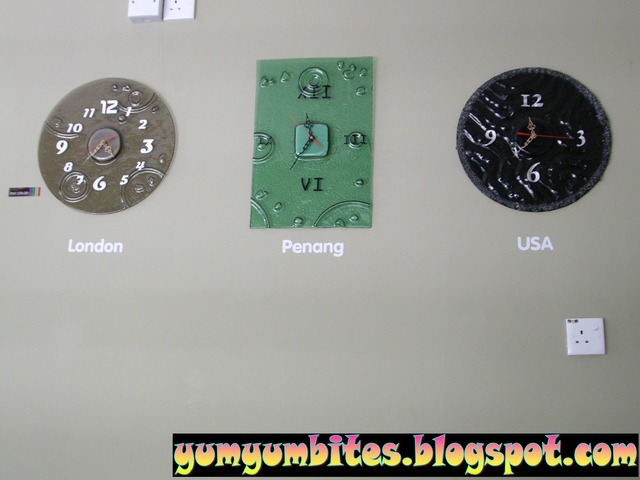 They have these international times displayed on the unique clocks hanging on the wall.
Yeah, they should probably synchronize it to tell you it's time for lunch/dinner, some kind of scene from our Asking Mr Wolf the time when we were young, LOL! =P
Their menu is simple and straightforward and a quick glance at their offering and the prices seemed quite appealing.
I find that most of the new cafes tend to have the similarity in their menu these days; perhaps it is the trend to sport all these 'convenient' fusion food?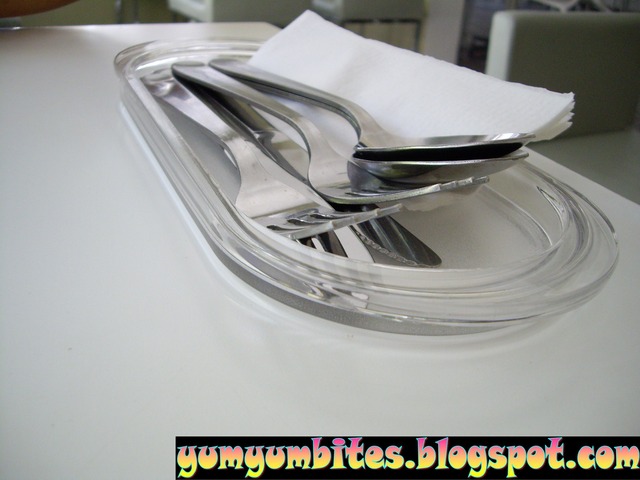 Catch of the Day (RM11.90) served with lemon buttered rice and garden salad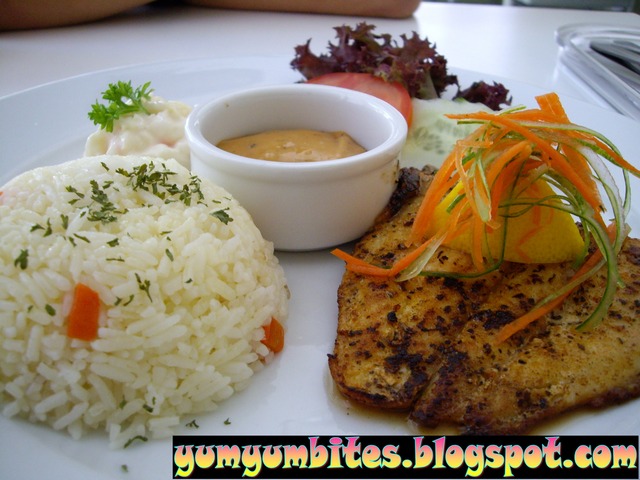 The fish fillet was noticeably small; but of course, they intended it to be served with the rice which I had overlooked.
Nevertheless, the fish was lightly pan fried and it is the usual dory fillet which had that smooth and juicy taste upon your bite. It was also lightly marinated; as I found the coating of the fillet rather sourish and yet sweet.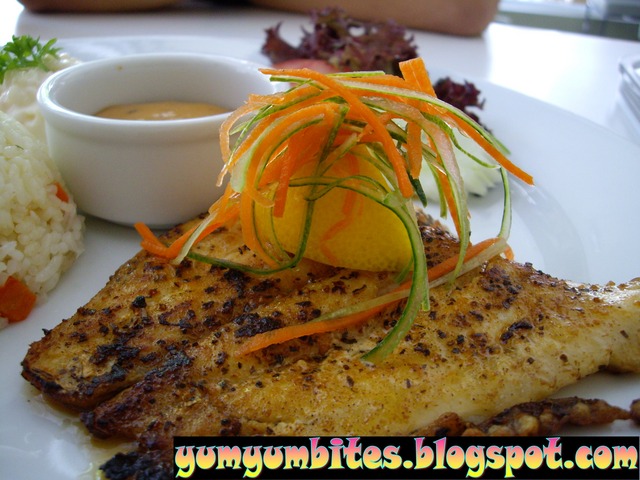 Ko Samui Chicken (RM11.90)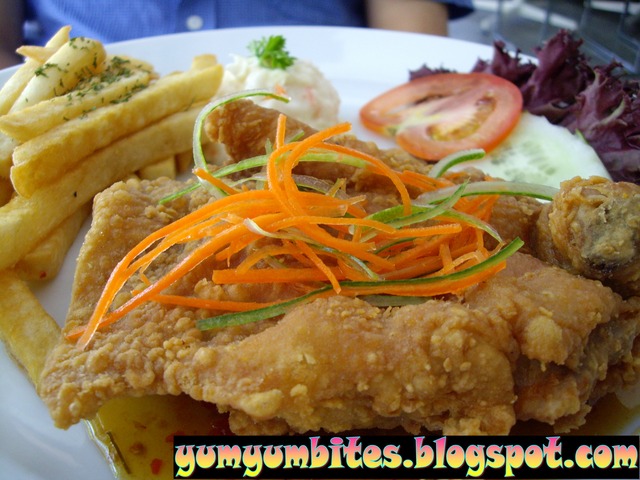 This was a much more deserving portion, and it was very filling as well.
Just the type of food to make you fall asleep when you get back to work, eh?
It was deep fried chicken and surprisingly, they actually used the chicken drumstick/thigh area for this dish.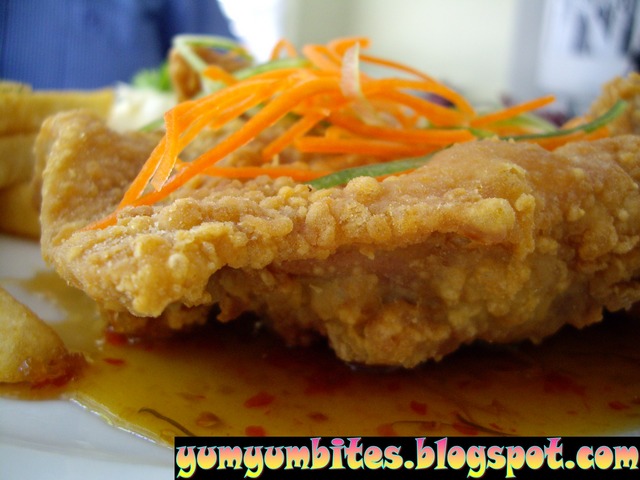 I wonder what is so 'Ko Samui' about this dish?
Ahhhh, I think it's the 'Ko Samui' sauce; typical sweet and sour sauce of the Thai province?
(But I could get it in any Thai/Siamese restaurant anyway)
In summary, this is not too bad for a new cafe and their staff were pretty courteous. Serving was prompt and efficient too, or was I early?
Most importantly, the pricing were really reasonable.
They do offer noodles and rice too; ranging from RM5.90 onwards.
Location: Irrawaddy Road (road opposite Chok Dee Thai restaurant along Burmah Road)